And now a major storm is bearing down on us. So far we've had a relatively mild winter for Northern Minnesota, but that's due to change tonight. They're forecasting from 12 to 14 inches of blowing, drifting snow for this evening and tomorrow. Then the temperatures are going to drop. And drop. Gee, I hope those two cows don't decide to have their calves then. We won't be having any more winter calves as Will bought a bull this summer and is also raising another bull from one of our best cows. The bulls we have borrowed from a friend just didn't get the job done, and a homesteader can't afford having unproductive "pet" cows! We need those calves to help pay the bills.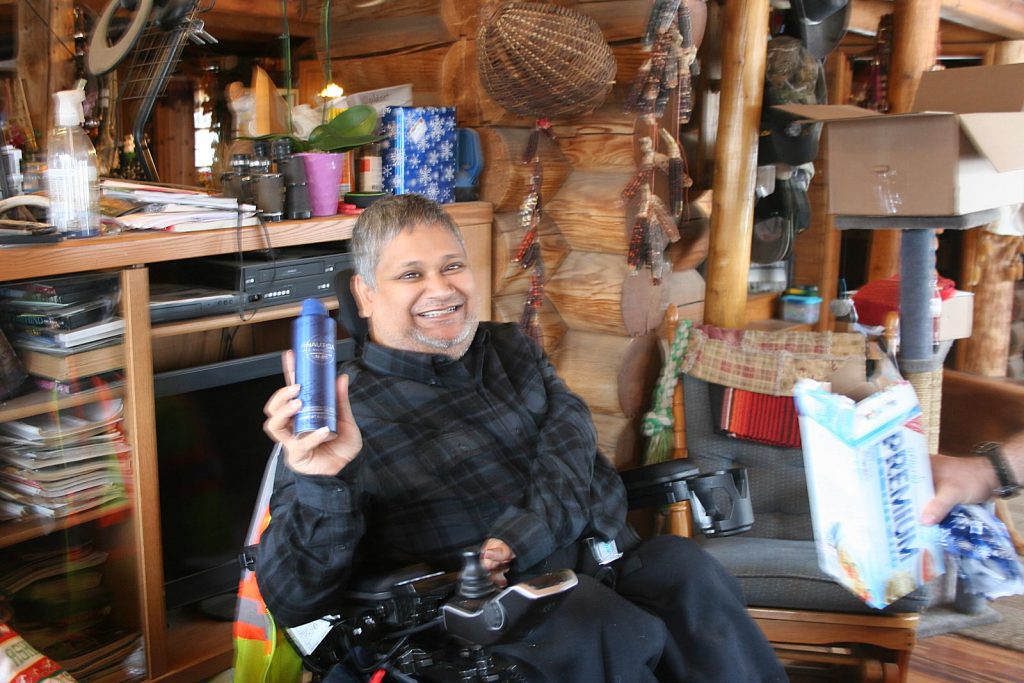 Javid, David, and Ashley were here to help us celebrate Christmas and we had a very nice day. It was too short as Javid could only stay an hour and half as he is still battling getting his pressure sore healed. But all in all, we had a great day and will repeat it on Saturday when Bill and his family come up for a second "Christmas." That's if that major winter storm doesn't prove real nasty.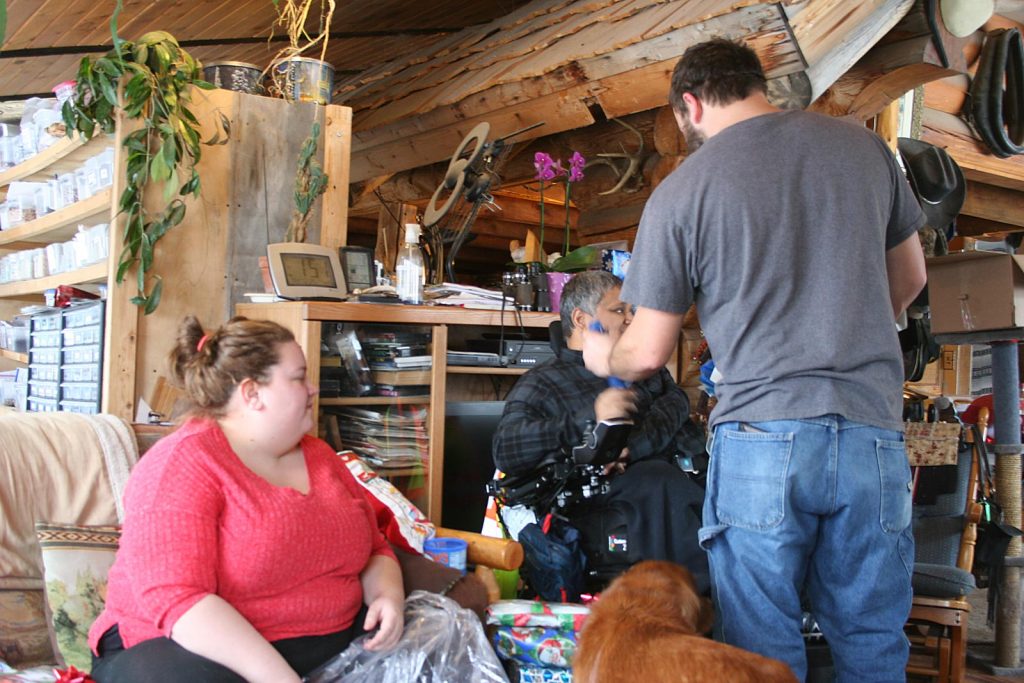 I can hardly believe I'll be starting petunias next month! Wow, spring seems a lot closer once I get to start planting. I like to set my petunias out nice and bushy and blooming so I have to get them started early.
We'll be having a nice Black Angus prime rib on Saturday as everyone is getting a bit tired of turkey and ham. Gee, but it's nice to have your own meat. I sure couldn't afford to go to the store and buy a prime rib — and not know where it came from. Our own beef is so good!
I just have to tell you how blessed we feel, even with a storm coming down on us. We have plenty of firewood, the animals have lots of feed (even the deer!), we, of course, have lots and lots in the pantry and freezer, We have our health and a wonderful homestead. We also have very good friends and a loving family. What more does one want? — Jackie