When it snows a lot, it isn't always a bad thing. First off, it usually means we're getting warmer weather, which we are — 20's above zero! We also spend more time indoors and we always have plenty to do there. Yesterday, we sent out more than 110 seed catalogs. And that, with the 800 sent out by our printer directly, makes a record number of catalogs sent out at one time. I hope that's a good thing…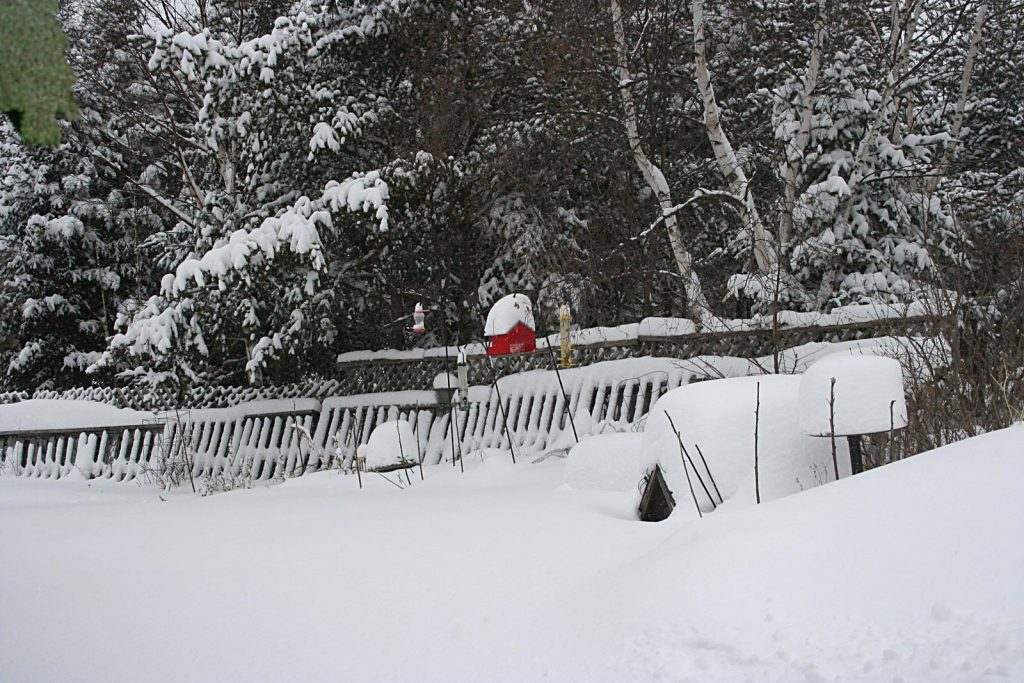 I've been sorting through my pepper seeds as I'll be starting them next week. I know it sounds early, but this year we'll be setting them out earlier in our hoop houses. We want to be able to set out really sturdy plants that will get to producing earlier as some of our hot peppers have a long season to maturity. We'll be planting some of them outside the hoop house as we really have too many to house inside now. In northern Minnesota, you need stocky peppers to help them make it outdoors. If you'd like more information on growing peppers, check out my article Growing and using peppers in issue #163, (January/February 2017) of Backwoods Home Magazine or The Twenty-Eighth Year Anthology. So far, I've got 26 different pepper varieties to plant. Some are old faithfuls and others are brand new to us. Growing heirlooms is so much fun!
Good news! Our Pileated Woodpecker is coming around regularly now. I felt bad on Sunday when our friend Maggie, who attended one of our seminars, stopped by for a visit on her way to the Sax-Zim Bog for a birding trip. The woodpecker left only 15 minutes before she showed up. We did have a great visit though, and hope she saw the Great Gray Owl she was hoping to see.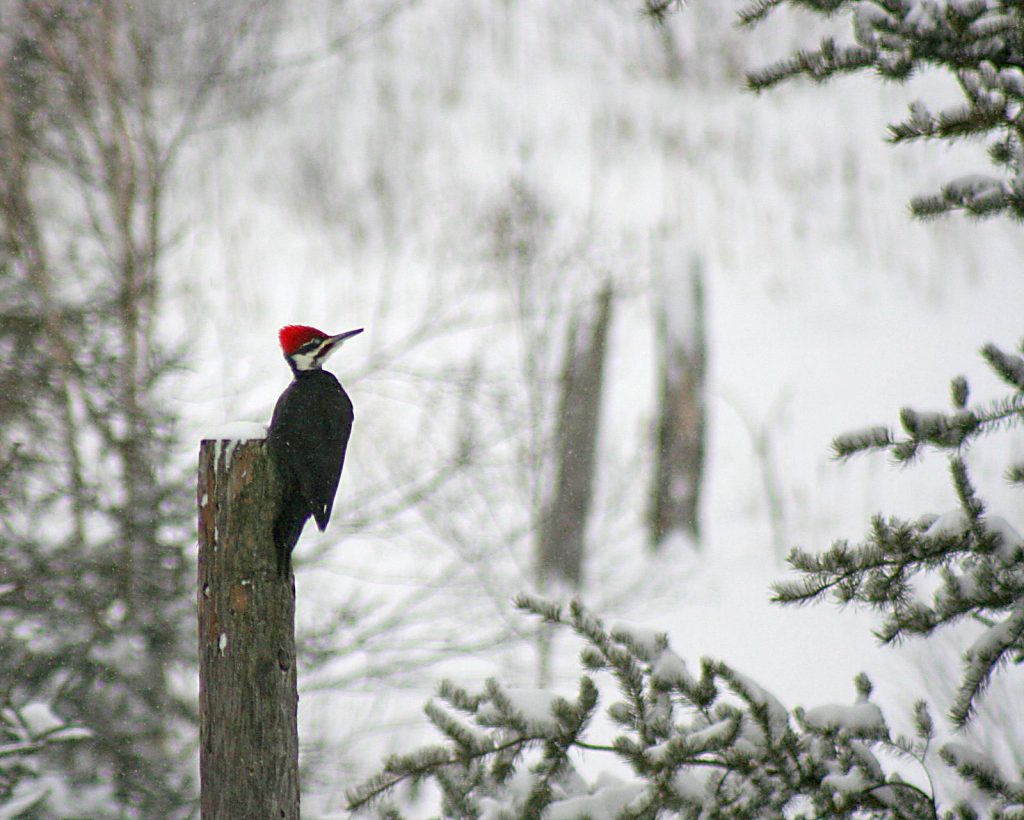 Will is busy putting up the log accent pieces in our vaulted living room ceiling. As it's like a giant jigsaw puzzle, it's taking some figuring. He numbered them but doesn't remember the sequence! But it's coming along and sure looks great.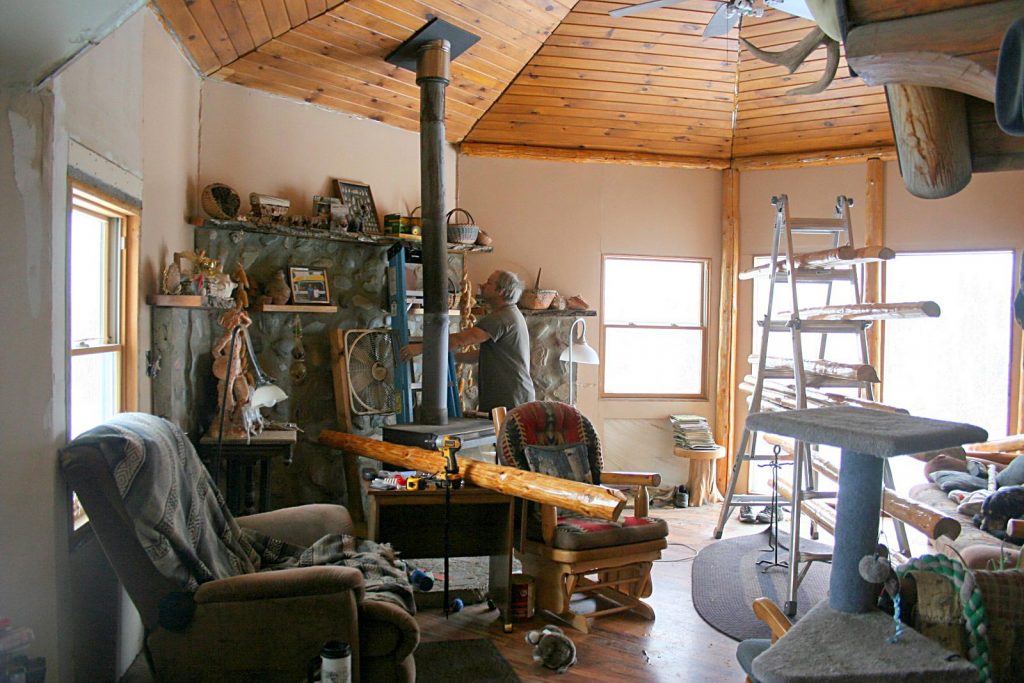 We have three cows who are due to calve soon and we're keeping them in the training ring where they can go into the bedded barn to (hopefully) have their calves. We really wish they'd "pop" before the weather turns sub-zero again! — Jackie