When we were madly rushing around watering livestock while the new calf had to be dried off, I quickly shut off the well, drained the hoses. But I forgot to push the handle of the frost free hydrant down to drain the hydrant and water line. The next morning, I found it, still open! I tried to push the handle down. No dice — I just knew it had frozen. When I got to the house, I told Will and he went down and lo and behold, the handle went down. Then he started the generator and plugged in the well. Water gushed out! Unfortunately, yesterday morning, it was frozen. We're still not sure why, but I kind of suspect the line hadn't drained completely back into the well before Will pushed the handle down, which creates kind of an air-lock, holding some water in the line. Anyway, it is frozen. And we have stock to water. What to do?
A while ago we bought a 200 gallon plastic tote in a steel cage just to have handy for whatever use we needed it for. It was all washed out and right by the barn. So Will loaded it on the plow truck and drove up to the yard. But before we could fill it with water, he had to fix the frost free hydrant there. The new coupler I'd bought was poorly made and only coupled onto the lifting rod by a couple of threads, which stripped soon after putting it together. To make a long story shorter, he got it re-threaded and put back together and water came out!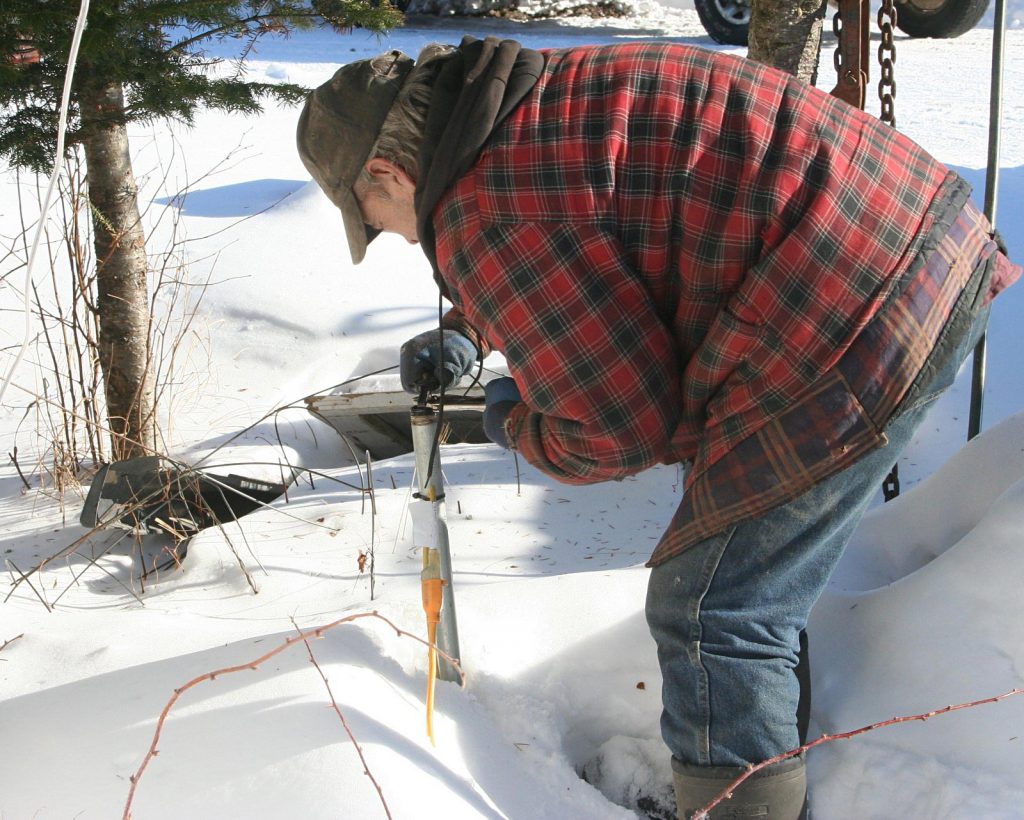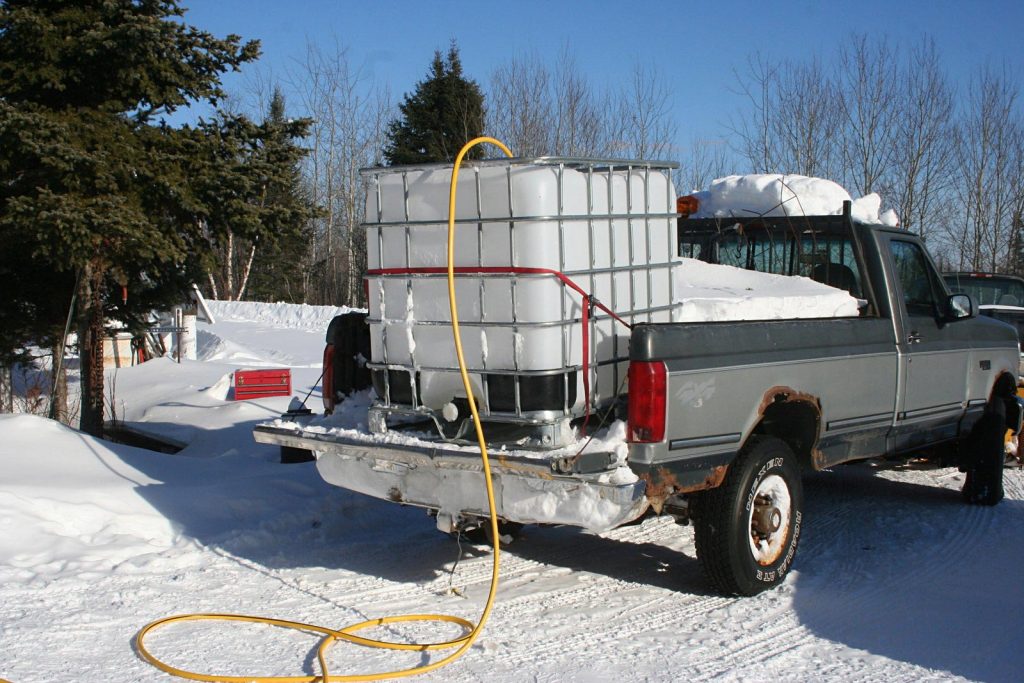 So the animals were watered using the tote and a siphoning hose. (As that's so slow, we're going to re-work the unit using plastic water line hooked to the tote's gate valve.) Cows are not patient when they're thirsty!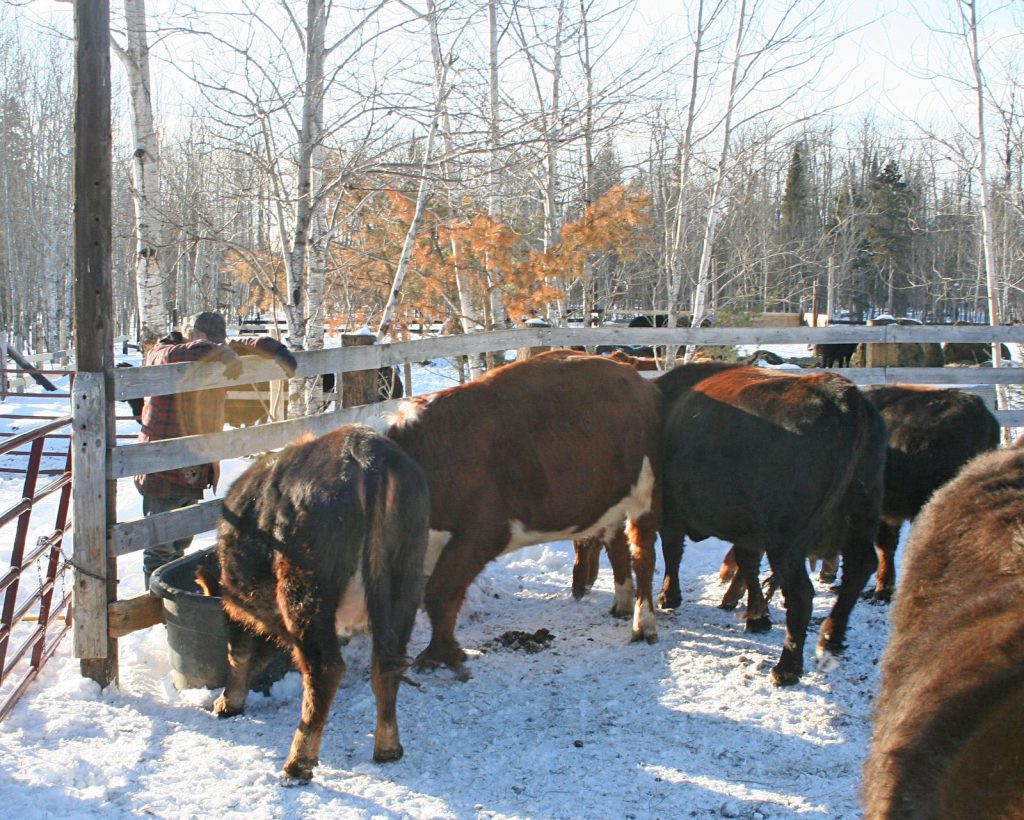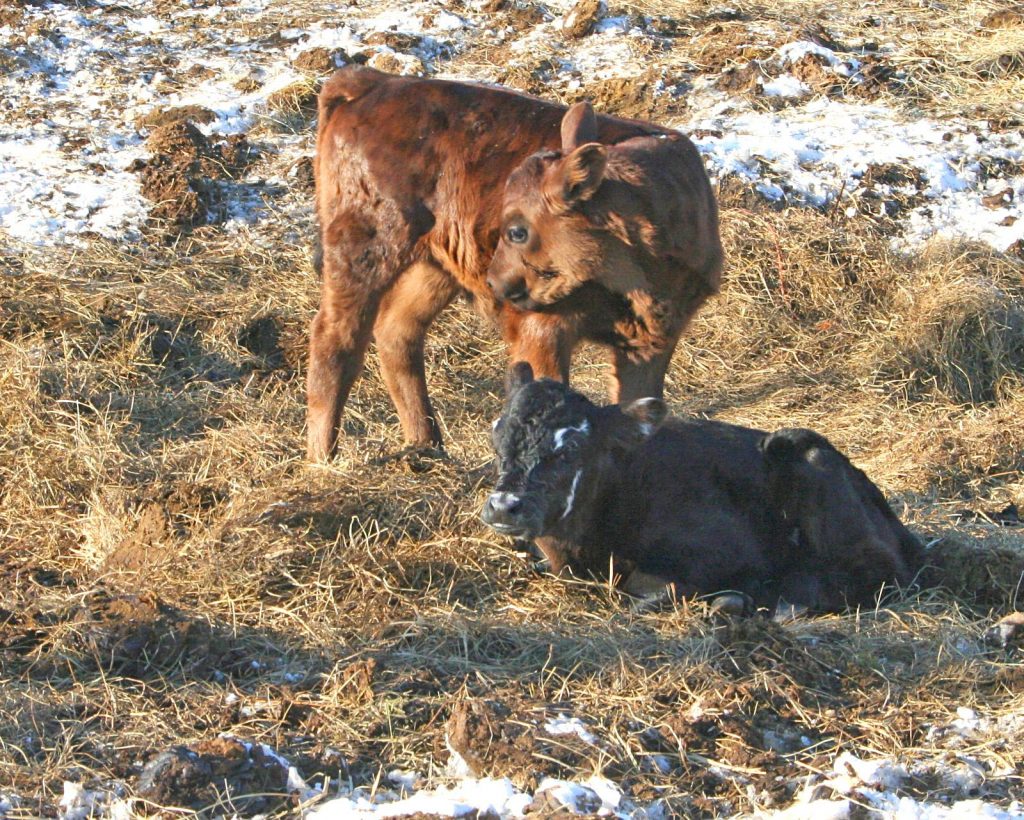 While we were watering we were entertained by the two newest calves, Hope and Ninja. They are growing like weeds and have learned to run and play. They're best buds already. — Jackie