After only five days, our peppers are popping up. Literally — they just show their "backs," then up they pop. Yesterday I took some out of the plastic so the humidity wouldn't cause them to dampen off, and put them in one of the little plastic greenhouses we use in the house. It seems every time I look at those containers behind our wood stove, more peppers are coming up. Now it feels like spring might really be coming.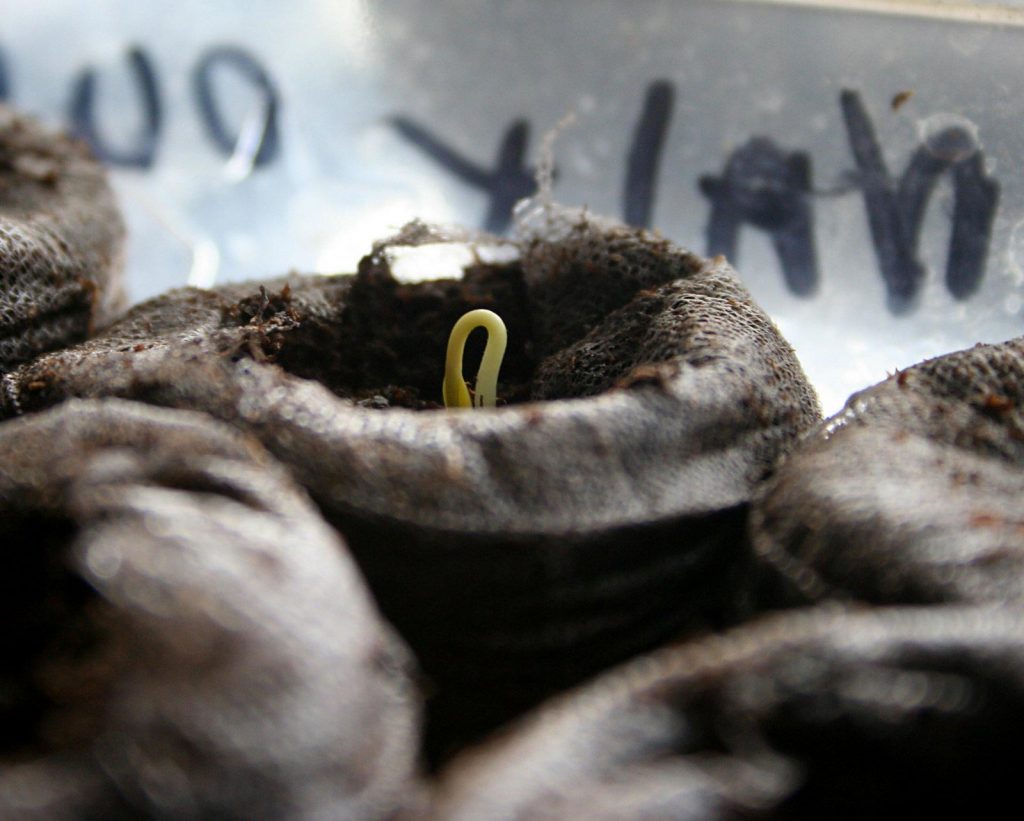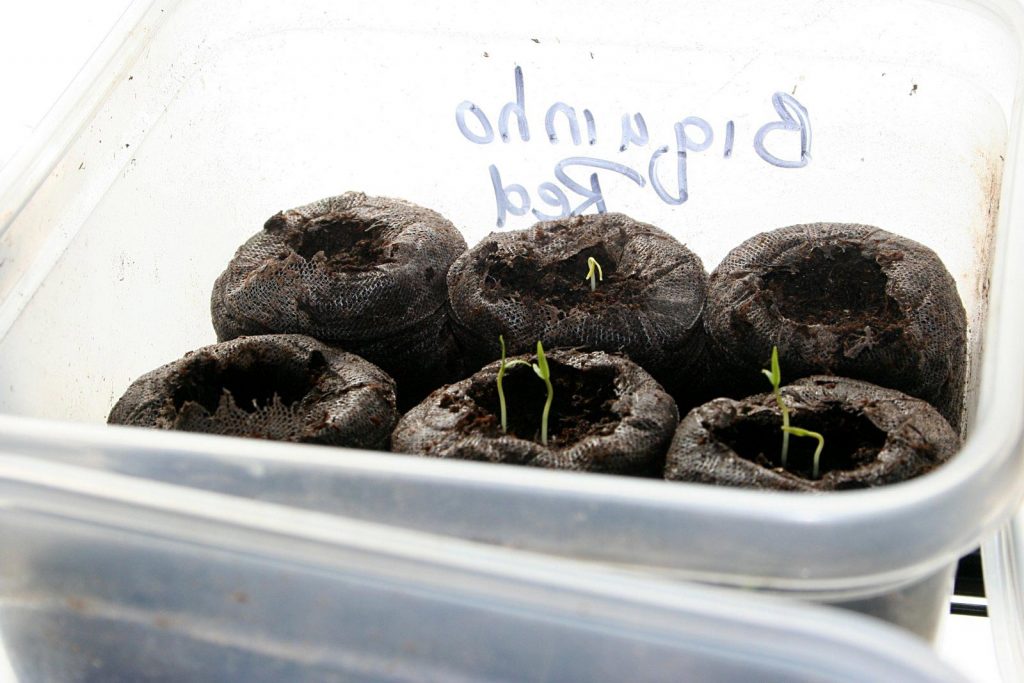 Yep, it's still cold, but not as cold as it has been. Last night it only got down to -6° F and today it's in the teens above zero! Whew, those beavers were sure right about their winter prediction.
Next week I'll be starting tomatoes. I sorted out the different varieties and found I had nearly 100. (Don't tell Will!) Maybe I won't plant all of them … Ha, ha, ha — Get out Old Yeller, Honey … But I'll let Will rest a bit first. He's pretty pooped from all the cow-watching the last couple of weeks. He even fell asleep in his chair in the middle of the day. Hey, it happens. Gotta love homesteading though.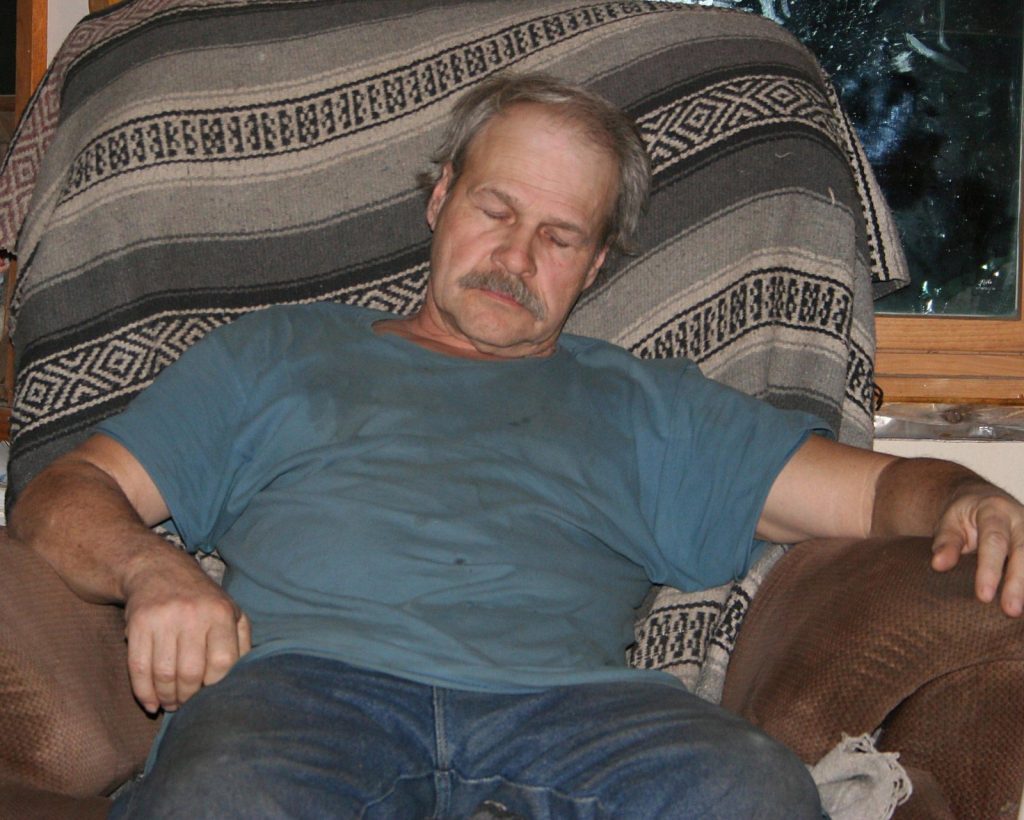 I was given a couple of big bags of frozen potatoes. So in a couple of days I'll be thawing them out and canning them up. We still have two bins of our own garden potatoes in the pantry so I don't want to just eat the frozen ones when we have fresh ones. But they'll can up perfectly. I bring them to room temperature, pack them in jars and fill with boiling water. Then they're pressure canned. So good in stews, chowders, and soup! — Jackie