Wow, it's planting time and we have been crazy busy lately! Our wonderful apprentice, Alisha, went back home to plant her garden and watch over her dog, Bella, who is due to have puppies soon. (Her boyfriend has been caring for her, while Alisha has been here.)
We had a forecast for freezing the night before last. Not frost, but freezing! So we closed up the hoop houses to protect the peppers inside then tried to figure out how to protect the 55 tomatoes that did not have Wall O' Waters on them. Will came up with the idea to use the clear plastic shoe boxes we use during harvest of our seeds for the seed business, turned over then covered with hay. So he placed them, tucking dirt around the bottoms while I carefully shook reed canary grass hay over each box and around the sides. And we prayed. Often when the forecast says 30 degrees, we get five degrees below that, and that could be very bad. But in the morning, the sun came out and I walked out to check the baby plants, which were all just fine! (If you'd like more hints for protecting your crops, check out my article, Extend your growing season in Issue #131 of Backwoods Home Magazine or the Twenty-second Year Anthology.) Besides planting, it's also farming time. So Will has been busy at both our place and the neighbors' working up the plowed fields with the disc. Hopefully he can get oats planted before it rains.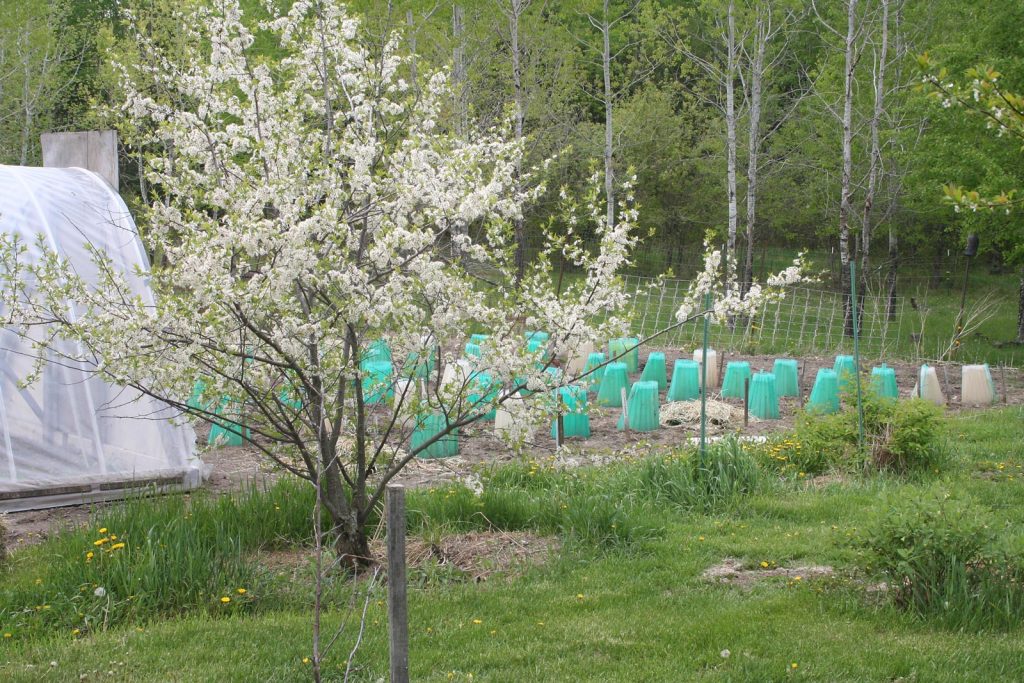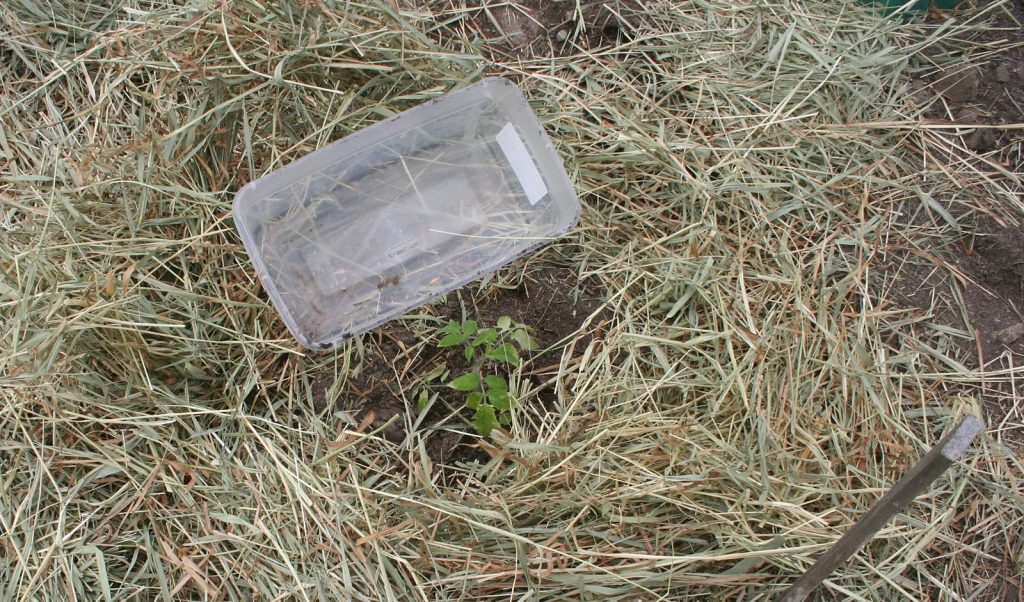 Meanwhile, I've been planting, planting, planting — squash in several gardens for pure seed and corn, corn, corn! I'll swear the gardens grew over winter!
I also went to granddaughter Ava's dance recital down in Cloquet Saturday. That was very nice and the dancers were fantastic. While I was gone, Will picked all the asparagus — 12 pounds of it! We had fried bacon and asparagus last night and today I have to get the rest canned up. There is also lots of rhubarb, which I'm going to mix with some of those dried raisins and cranberries for a sauce to put over biscuits like strawberry shortcake — complete with whipped cream. And I'll be planting more corn and squash as they're the longest season crops. I think a nice long hot shower is going to feel good tonight!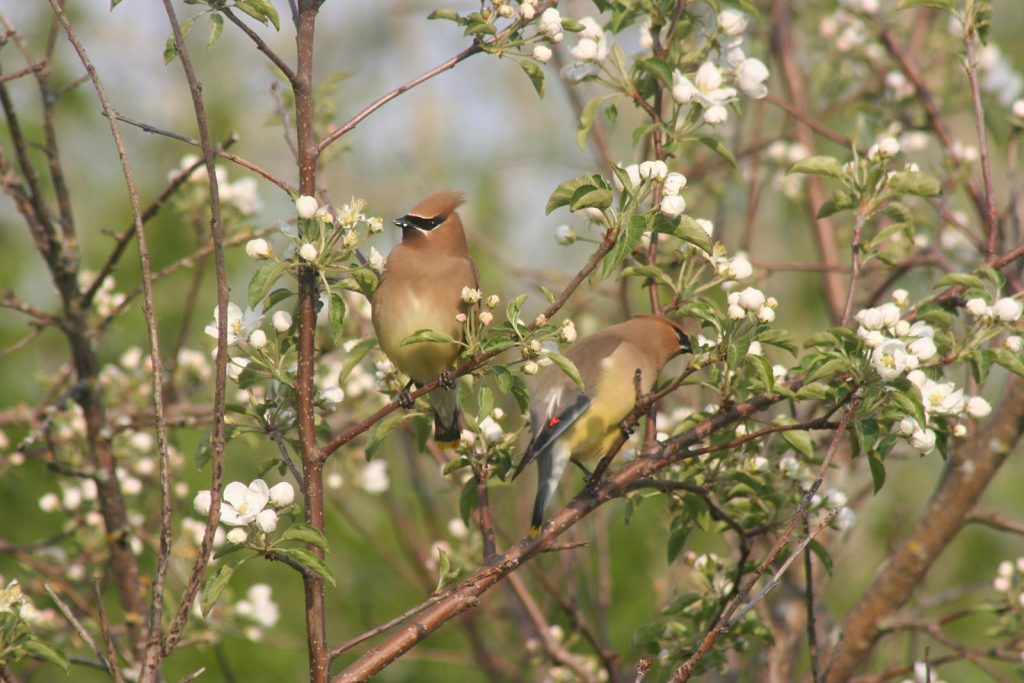 While watering the apple trees in the orchard, I was surprised to see a flock of Cedar Waxwings in our biggest apple trees, eating blossoms. Will and I also saw them eating blossoms on the Juneberry trees this spring. This is behavior I've never seen before. Like seeing Rose Breasted Grosbeaks gobbling down suet, as they're doing now. Interesting, for sure! — Jackie