This morning, at 6:30, my eyes popped open to the sound of cows bellering out in the pasture. Oh oh, something was up. I called to Will and headed downstairs in my pajamas. Will beat me to the pasture on the four wheeler as I had to walk. Oh oh. There were a bunch of cows in the smaller oats field. That oats field was just heading out and the clover under-seeding is knee high. Some cows were munching happily — others were afraid to cross the down electric tape to join them, and they were not happy about that. The dew was heavy on the oats and we knew if they stayed in there, they'd not only ruin the crop but bloat and possibly die! So Will got a couple of bales of hay on the four wheeler while I set out across the field on foot to get around the furthest cows. He spread out the hay where they could see it and lowered the electric tape. I got after the cows and brought them along the North garden fence, up to the corner. By then, they'd seen the hay and decided it looked good and they all came out nicely.
Will fixed the fence and I turned the fencer back on. I'd just gotten back to the house and decided I'd better check again. Oh *@$#!!! They were back in there! We knew hay wouldn't work again so I got a bucket of grain and we repeated the process. Only this time, Will led them way back into the winter corral and shut the gate. Evidently, the fence was working but the battery was low so they didn't get enough of a poke. So I went to town and got a tester while Will changed the battery for a fresh one. But we still don't trust the cows so they're "grounded" today.
Yesterday I canned up another batch of Provider beans and we had our first mess of Crawford beans. Yep, they're still our very favorite bean! David ate his with no butter or salt. He said he didn't want to spoil the taste. Those beans are so meaty and sweet it's unbelievable. We're very happy we planted so many. All our crops are looking great. I'm especially proud of our beans this year. They are hugely productive. We love the side-by-side trellises of Scarlet Runner and Carminat snap beans. The Scarlet Runners are bright red and gorgeous blooms where the Carminats have dark leaves, purple stems, blooms, and beans. Together they are stunning!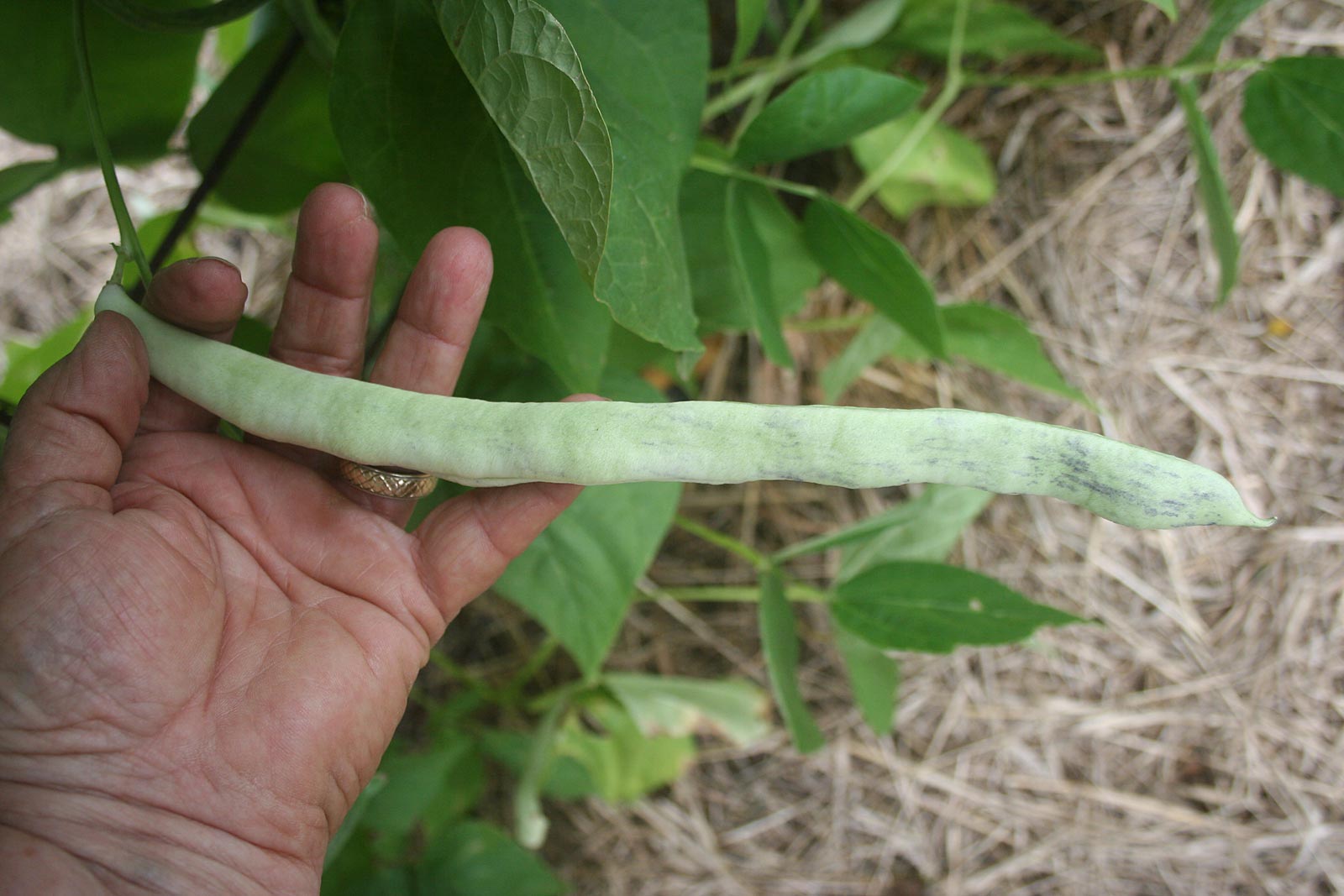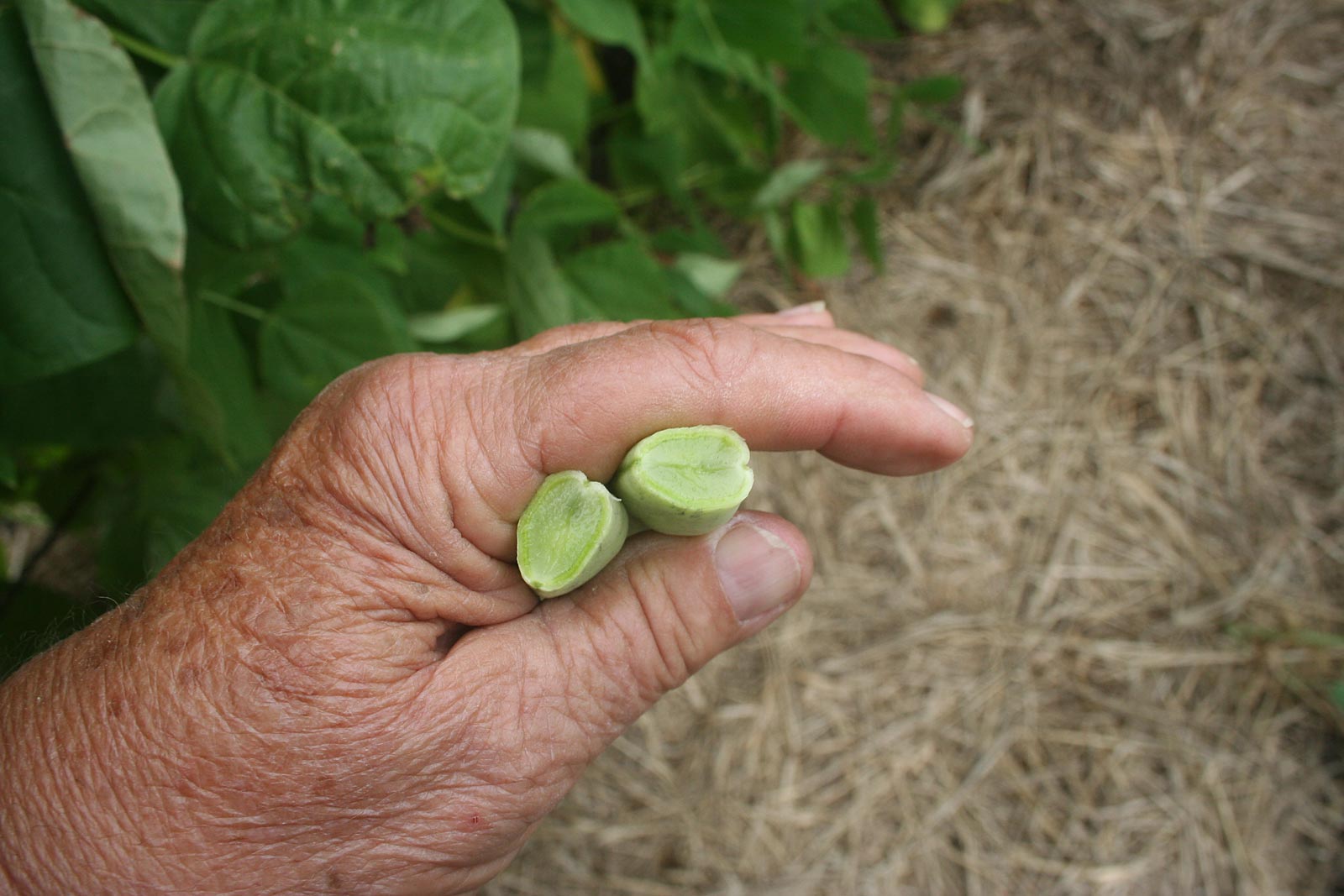 After work yesterday, David set out to work on his cabin. Then he got Will to help him put up the OSB on the west gable end. Wow, it's getting there! Today he plans on starting to cut and put the eaves blocks into place. How exciting! But a different kind of exciting than the start of our day, for sure. — Jackie