Generally homesteading is a wonderfully fulfilling life. That's until you go out first thing in the dewy morning to see six cows happily munching down the last of the Seneca Sunrise sweet corn in the Main garden. Yes, we do have more in another field, but that was our best corn! That's what happened a couple of days ago. I yelled at Will and took off to get a pail of grain. Yep, we did get them out without much more damage. (After all, they could have eaten all of our tomatoes which not only feed us all winter but provide rare heirloom seeds for our seed business!) As we've been in drought, the pasture's down pretty significantly so we'd moved the herd to a small, uneaten pasture, trying to rotate them enough to see if fall rains would freshen the big, old pasture. But one of our cows, Latte, is a beast about getting through fences, and she's teaching the others too. We're trying to hold them in that pasture until Will can cut and bale our oats, clover, and alfalfa, which was tempting them to break through the electric fence. We've had just enough rain so he can't cut it yet. We're hoping for Wednesday as it's supposed to be sunny for four days… So we're putting in more fence posts, fence stays, and tightening everything up, plus feeding several square bales twice a day to try to keep the bad girls happy — and in.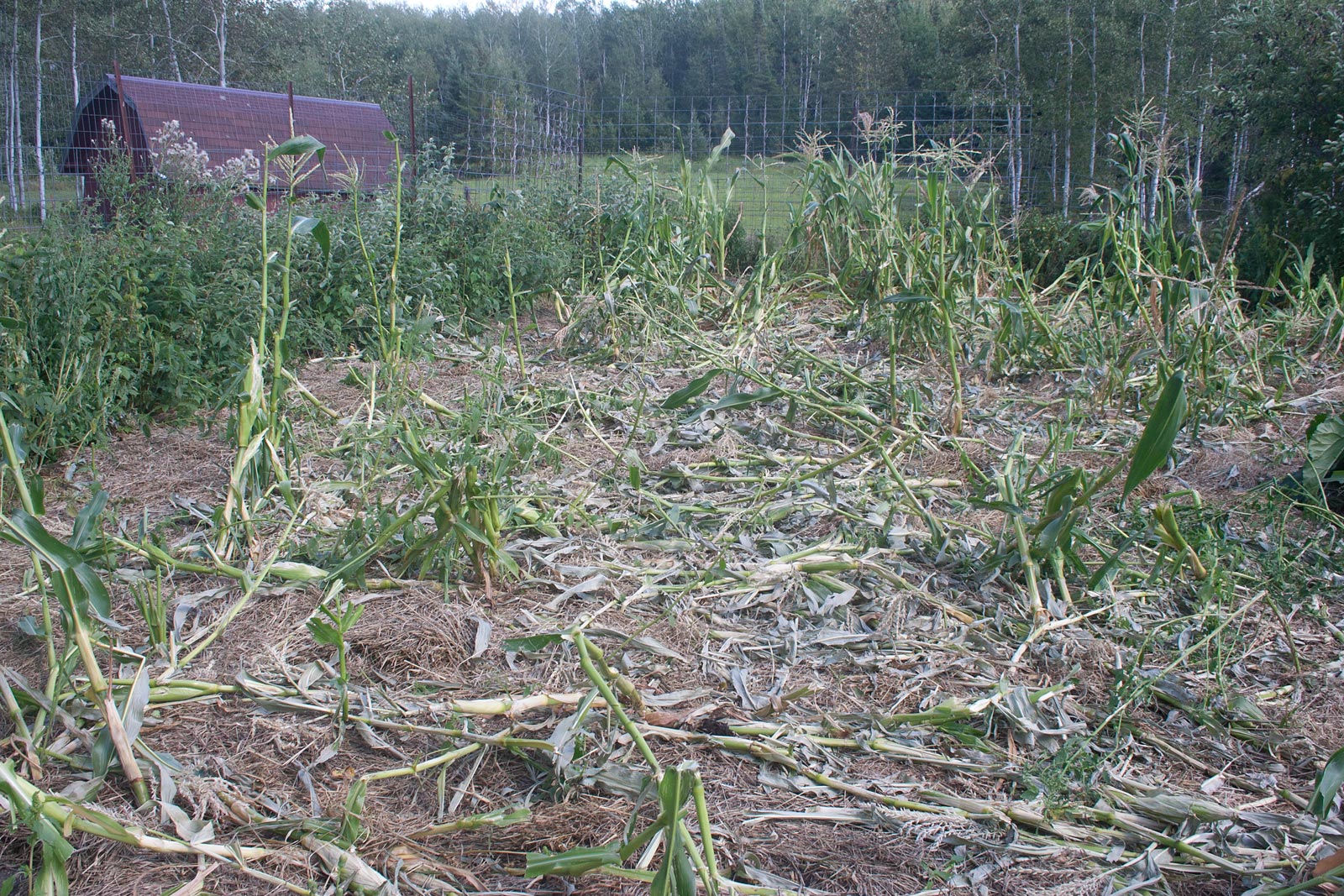 I found out the bad cows walked through our front yard, went under our back deck and down into the corn. I've blocked that spot and we've tied the walk-through garden gate shut to keep from having that happen again. There are still a lot of crops in that garden they would eat, so I'm not sleeping too good.
I did get a reprieve yesterday. My step-daughter, Randie, from Cape Cod, who I don't get to see nearly enough, her daughter, and my great-grand kids, plus her sister, Tricia and her husband, all came up to Bill's this weekend. While Will stayed home, minding the bad cows, I got to visit, eat, visit, and visit some more. So very nice! I sure hated to go home to the cows.
Today I walked through the Sand and Central gardens and was tickled by how much the crops are growing and maturing. We have a Hopi Pale Grey squash that's much larger than a soccer ball and wow, the beans! I'm a total fan of those long, purple Carminat French fillet beans. They're now 10 inches plus long, slim, and so tender I can munch on them raw. Then there are the Oregon Giant pole beans, which we tried as the catalog description sounded like our Crawford beans. We thought they might be the same or closely related. Maybe related, but the Crawfords turn yellowish when they reach the shell stage and get really lumpy where the Oregon Giants stay striped with purple. I do like the Oregon Giants and will grow them again as they're meaty, sweet, and hardy as well as productive.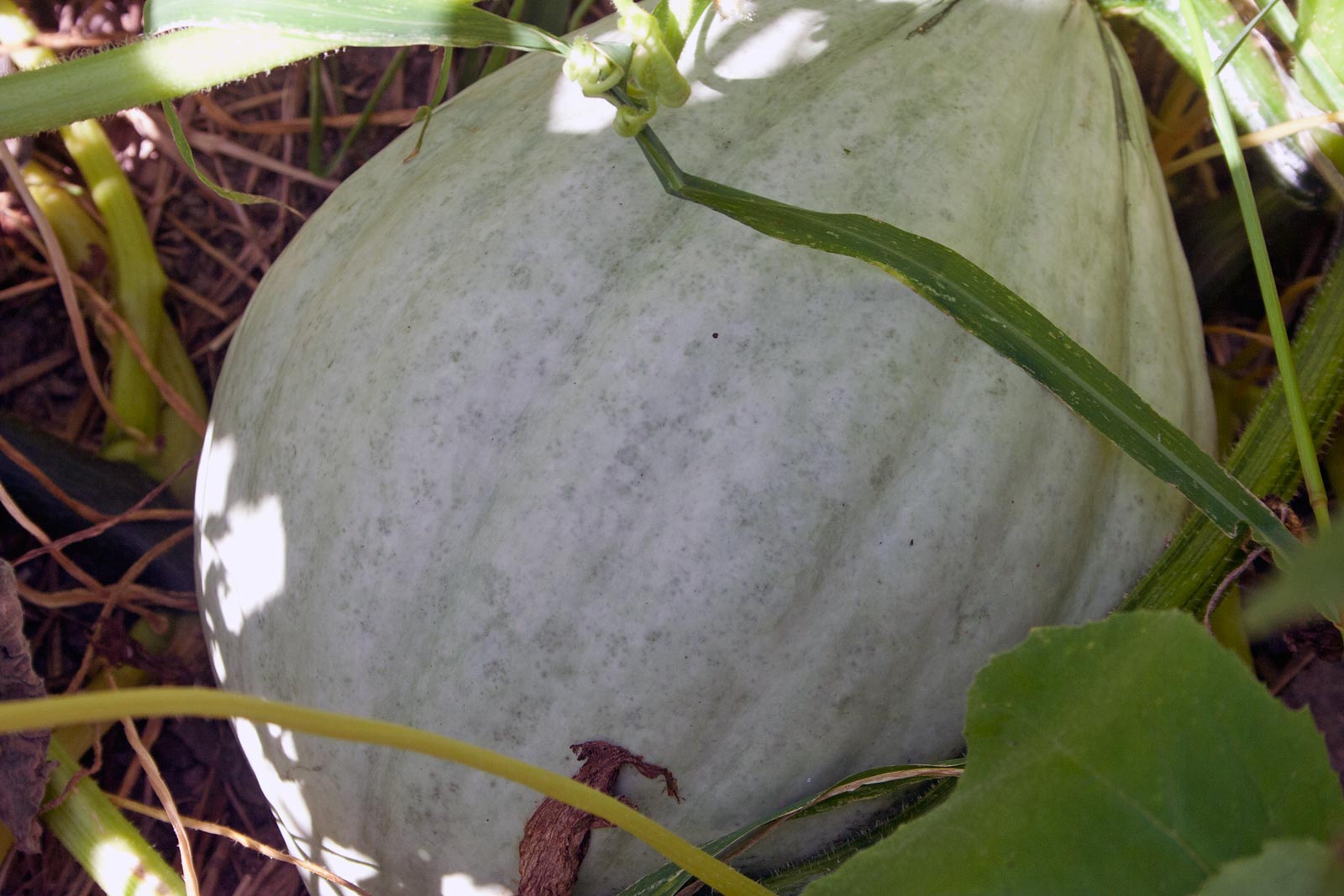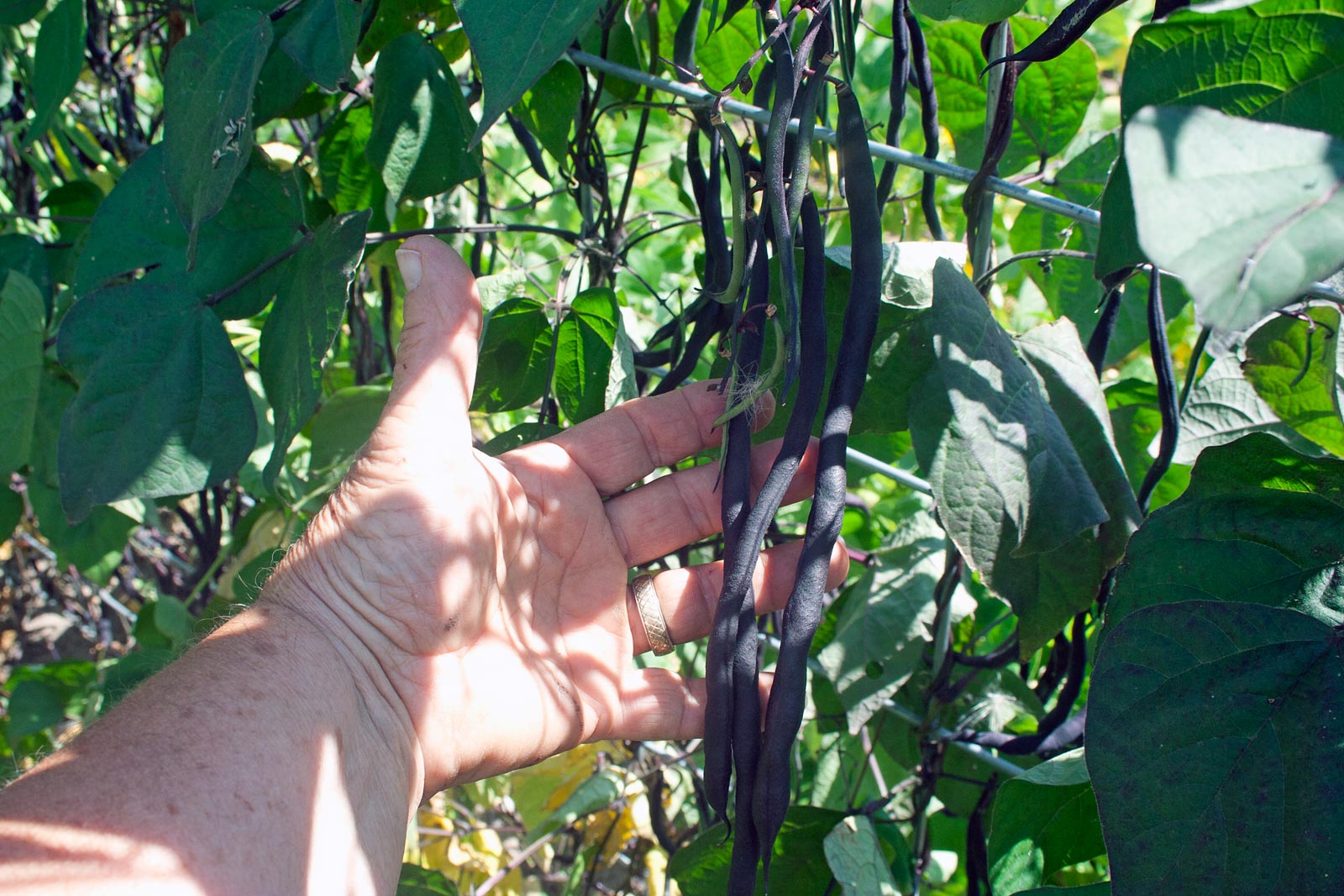 I dug the first of our garlic and boy, are the cloves and heads nice and big. I'm so tickled. I like to dehydrate chopped cloves and then powder them in the blender as that garlic powder is so handy. I've also been canning up more Provider and Strike beans. Gotta stop as I'm out of room for more beans and there are still some Crawfords I want to can up. Whew! I've got an appointment at the doctor's tomorrow for my annual check-up. Wonder how the blood pressure will be? — Jackie