Hey, we have a homestead and winter is coming! While Will was busy cutting a small field of hay a friend had given him, Alisha and I went at it and picked sweet corn for both seed and to can. We also seeded out a dozen varieties of tomatoes while visiting and enjoying the nice day. On Sunday, Alisha picked the wild plums on our driveway. There sure weren't many, because of our late spring freezes, but I was surprised at how many she did find. So yesterday morning, the two of us sat on the front porch and cut plums in half, saving the pits to sell through our little seed business. We pitted the plums in the cool morning as the yellow jackets are still sleeping then and they sure love the juice of those plums. I did leave the deer, bear, and yellow jackets some wormy plums and a big pile of rotten pieces that were damaged out under the plum trees so we could share. I froze the plums as we are running low on propane. I ordered it, but then there was the holiday weekend and we don't want to run out. So I'll make plum preserves when we get restocked with L.P.
Our tomatoes are huge this year, but late in the season. Usually by now we have tons of ripe ones. Right now there are only a few varieties that are ripe, but dozens are coming on strong, so in about two weeks we'll be buried in tomatoes of all colors.
I canned up some of our first sweet corn yesterday and, like the tomatoes, the corn is really nice, although later than usual. We've had to fight the blackbirds for ripe corn, though — I'm talking about big flocks! They are really attacking the Yukon Supreme sweet corn so we have to go out every day and pick the ears they've started on or they'll eat them right down to the cobs.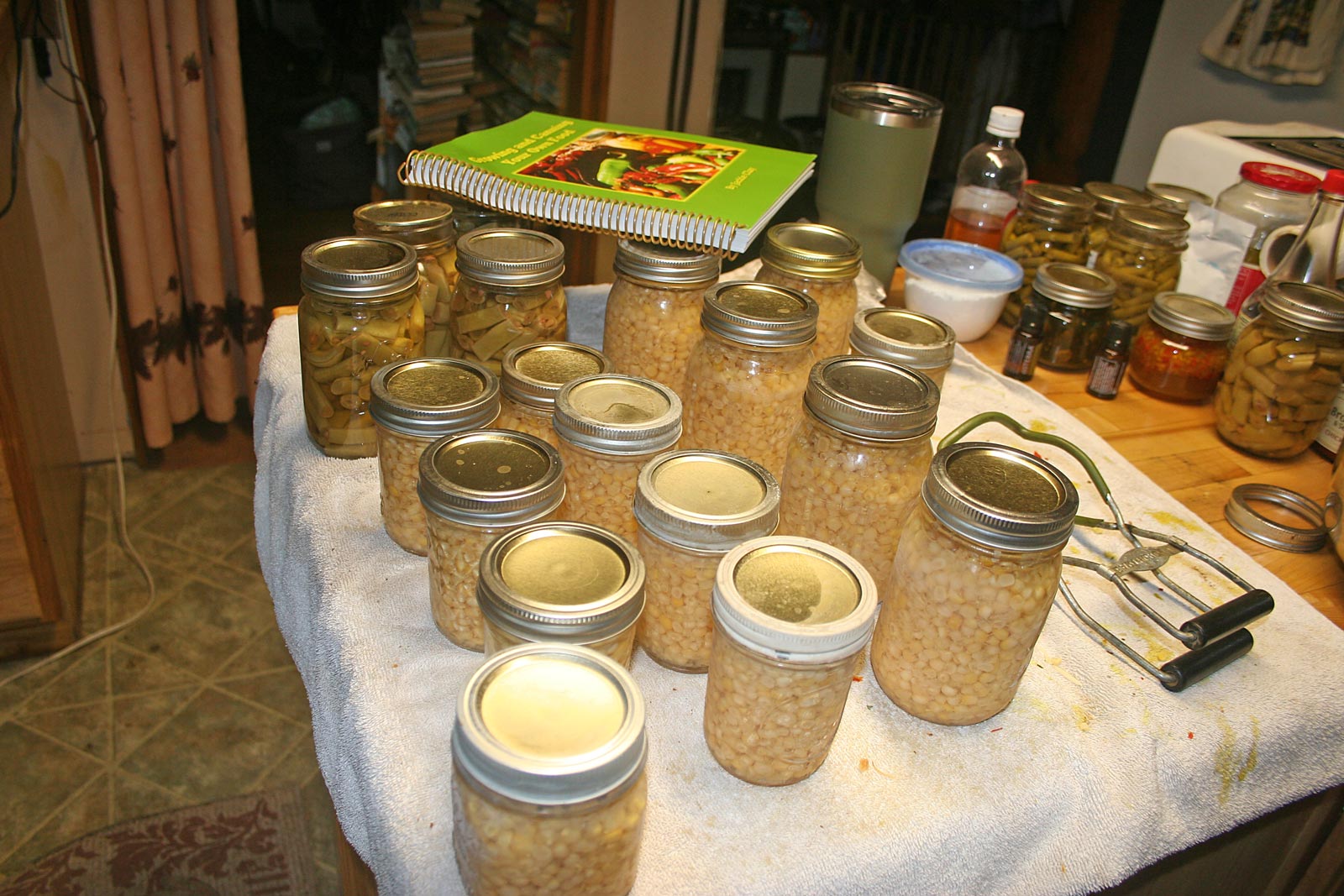 Our fall rains have started in earnest. It sure makes doing everything tough, although I do know it's good for the trees and perennial plants. The rain also helps finish up the garden crops. Saturday Alisha found a beautiful green caterpillar while helping Will build fence corners on the Wolf Forty. She looked it up and found it was a caterpillar of a Luna moth. Those big, beautiful, light green moths are quite rare around here and only come out at night. So we were happy to photograph it, then turn it free on one of our hazel bushes. Who knows? Maybe one night we'll see it again. I was surprised to see the beautiful "jewels" in a row on its back.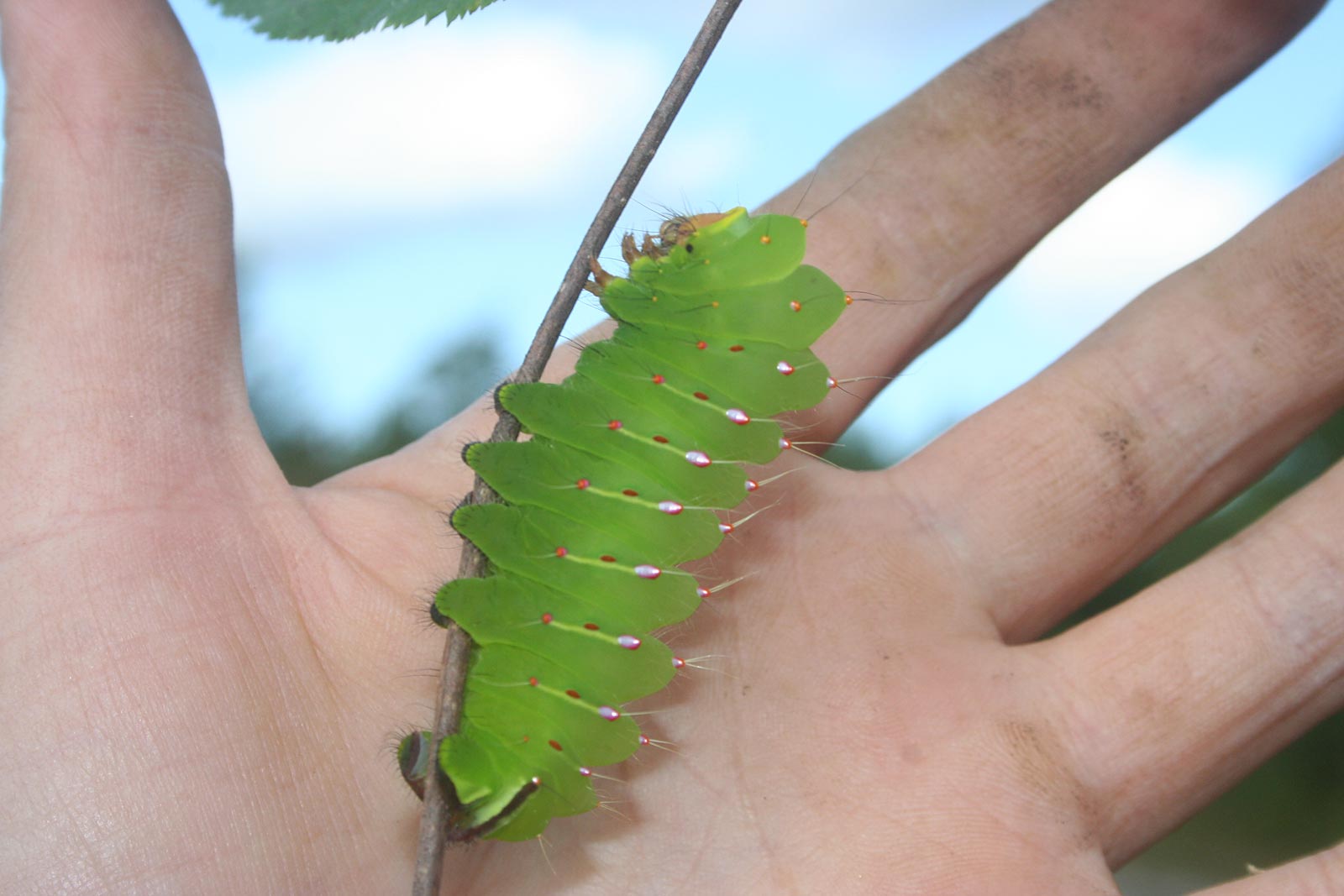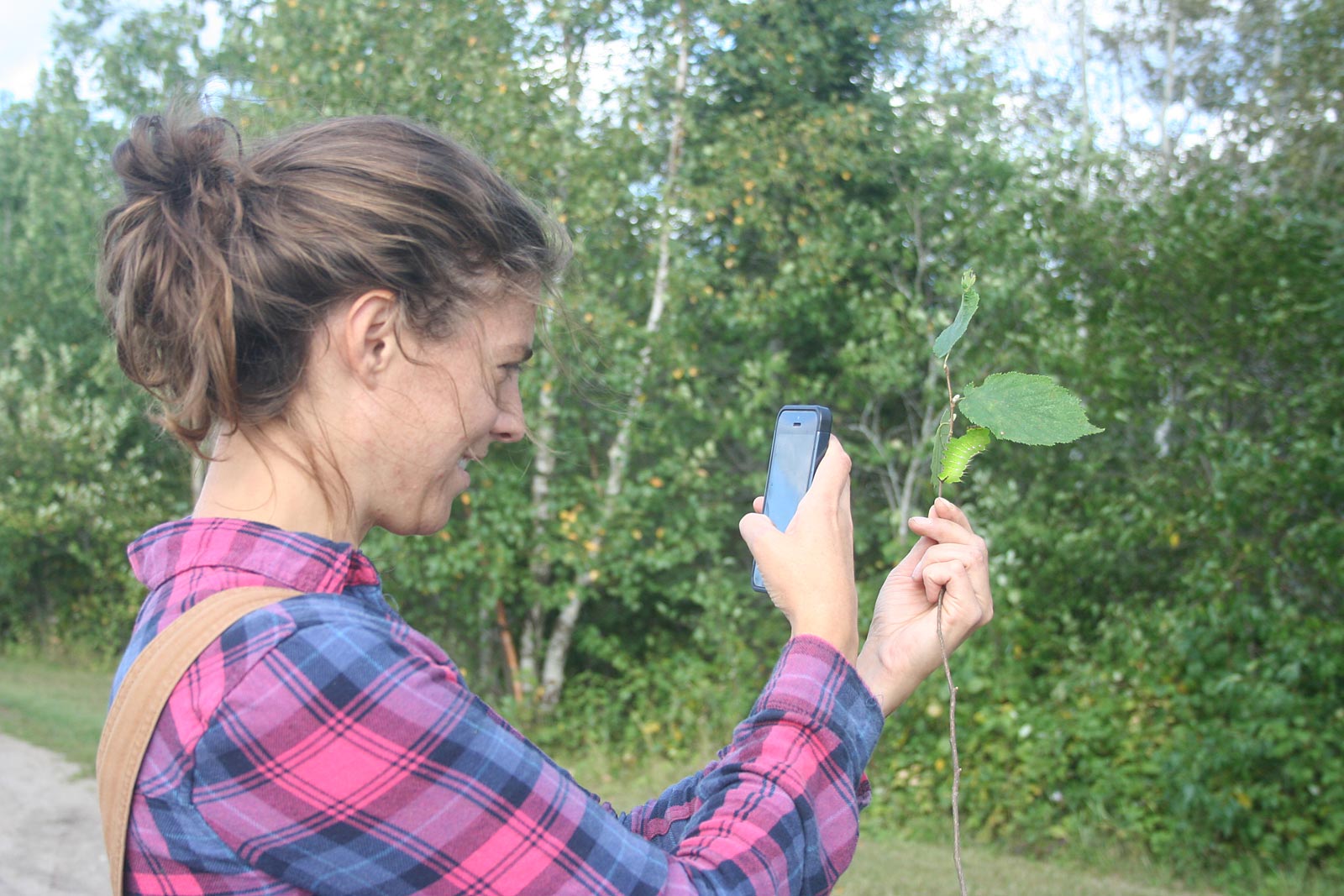 Today it's raining … Again. David and Alisha are working on his house, Will is cutting firewood (in the rain) and I'm washing clothes. Even on rainy days, homesteading must go on. — Jackie