Since we are expecting copious amounts of rain today through Friday, we spent the last few days madly picking various crops. We are still having trouble with blackbirds by the hundreds eating our corn so we picked all that was ripe. Some of it was bird-pecked, some not. We picked Painted Mountain, which the birds loved, Bear Island Chippewa, all of the remaining Yukon Supreme sweet corn, and more Seneca Sunrise. The was not dried down yet, so we spent a few hours husking and stringing it up on ropes of used hay string. I tie one ear on the bottom then wrap a loop of twine around the stem, twist it once, and go on to the next ear. At the top I tie a loop and then hang it up on a nail or hook on the enclosed back porch to dry. Luckily, we've found that this not-yet-dry corn is viable for seed, and when properly dried, it'll not only keep for making cornmeal but also for seed corn next spring.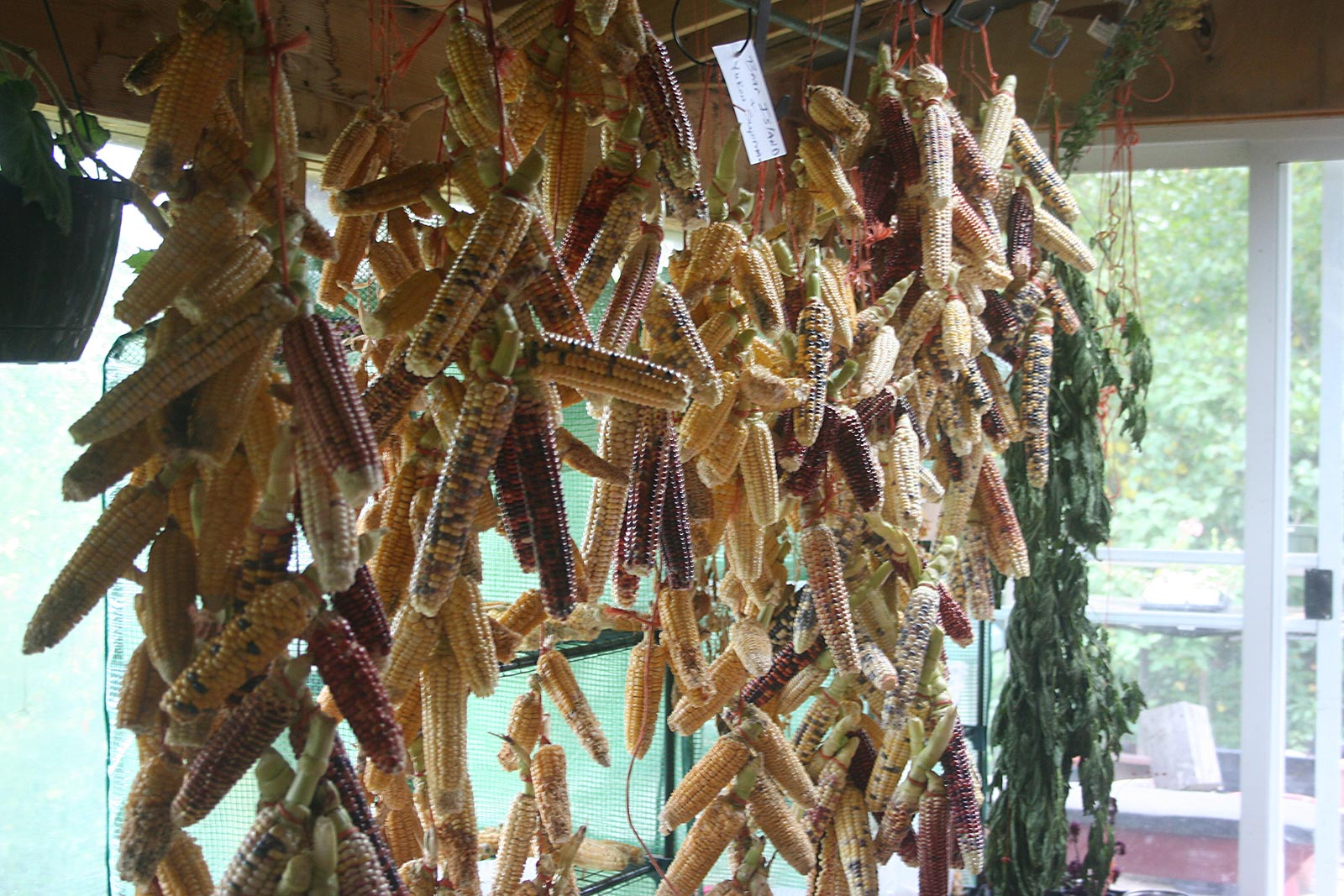 To get ahead of the blackbirds, I also picked four five-gallon buckets full of sweet corn to can up. Like everything, all of our crops are extra big this year. Why? I don't know, but we're grateful. I canned up plain sweet corn, then the next batch, I added chopped up red and green sweet pepper to make Mexican corn, which our family likes not only plain but mixed in various recipes — I even add it to cornbread.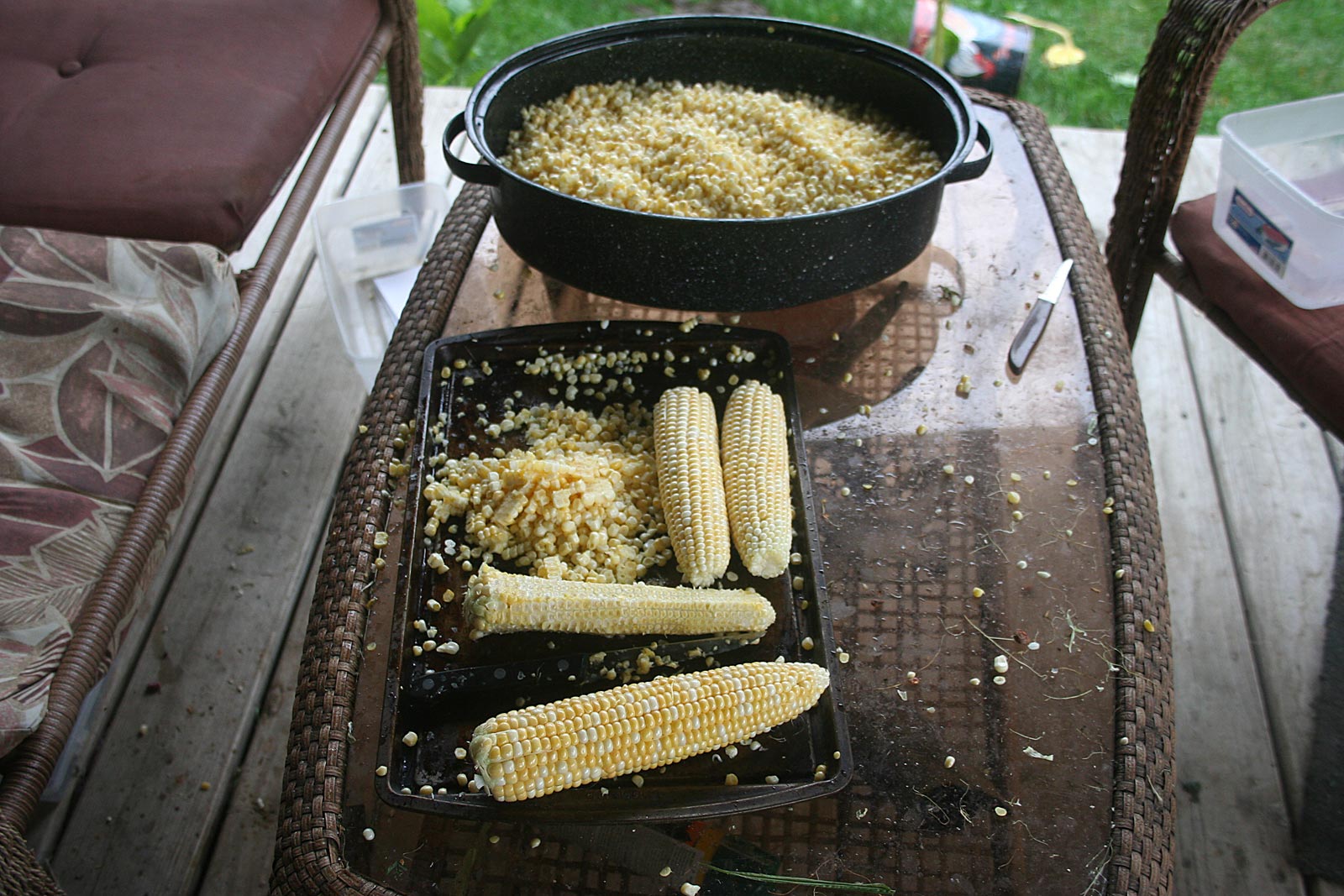 We also picked baskets full of various dried beans. When it rains so much, the pods lying on the ground often begin to mold before it dries up. We picked Tiger Eye, Goose Gullet, and more King of the Early. Real nice beans this year — and plenty of them. This afternoon I'll go out and pick all of the Dragon Tongue beans to can up as both snap beans and mustard bean pickles (a family favorite). These pickles don't have a strong mustard flavor. It's more like a honey mustard sauce. In fact, I also can up the leftover sauce to use for dipping sauce. (If you'd like the recipe, check out my book, Growing and Canning Your Own Food. And there are tons of other recipes in the book you'll love to can up this fall.)
We've also been working at getting in more firewood. Will cut up a huge pile of wood last week and he and Alisha (the wonder girl!) have been piling it into our old plow truck and stacking it dry into the woodshed. We've got lots of wood, as usual, but it seems like we have even more this year. I just saw a big pile of logs Will and David had stacked up out in the cow pasture woods. I'm so blessed!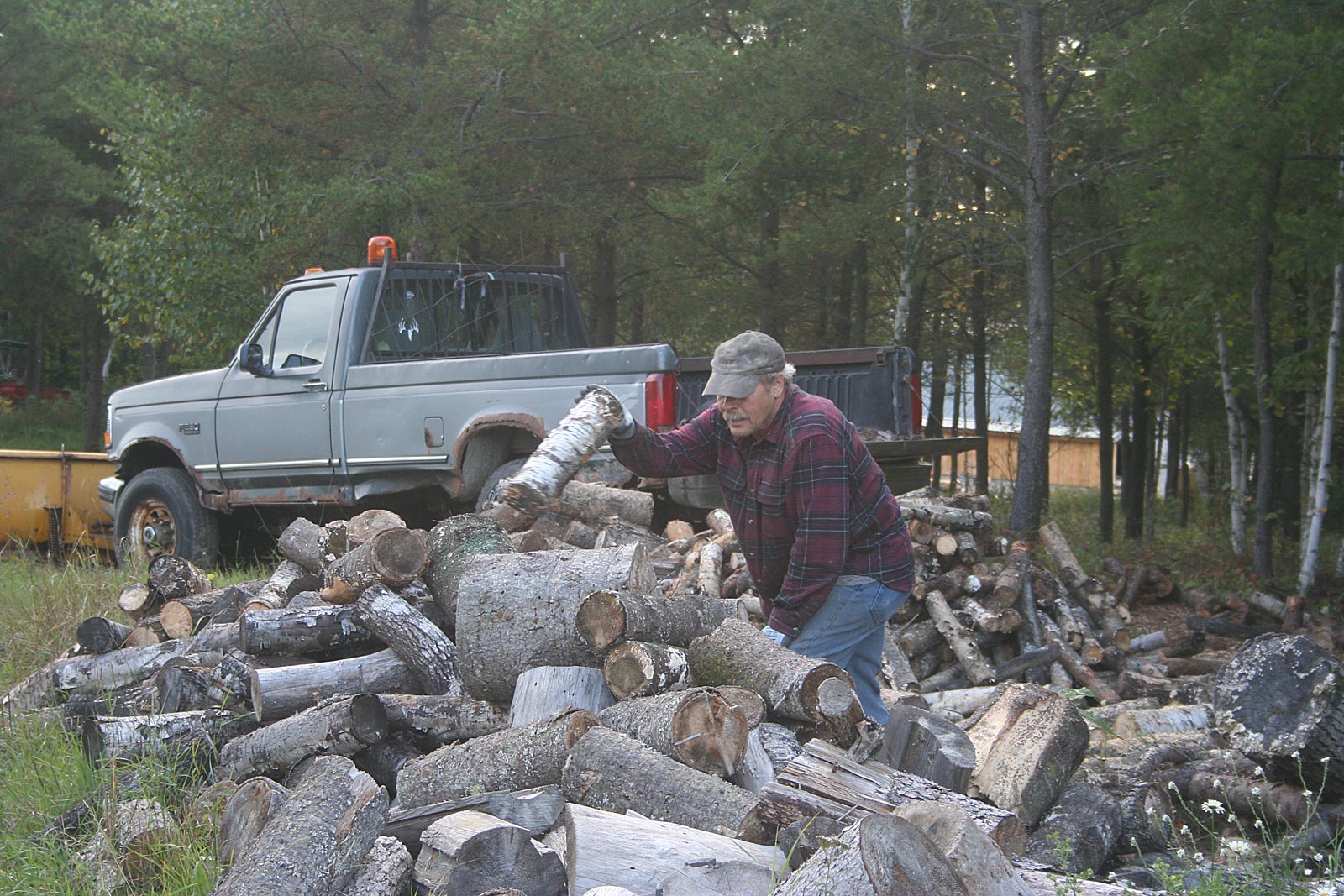 David is busy working on his cabin, getting ready for winter. He finished the deck on the front of the house then built an outhouse. The hole had been there for awhile but construction of the actual outhouse had been put on hold until the house was dried in. Now the house is up, the bench is built, and he just needs to add a toilet seat to prevent slivers. I'm sure he'll add a door eventually, to keep out the blizzards but for now, it's got a nice view and who's to see? That's a bonus for living in the middle of the woods.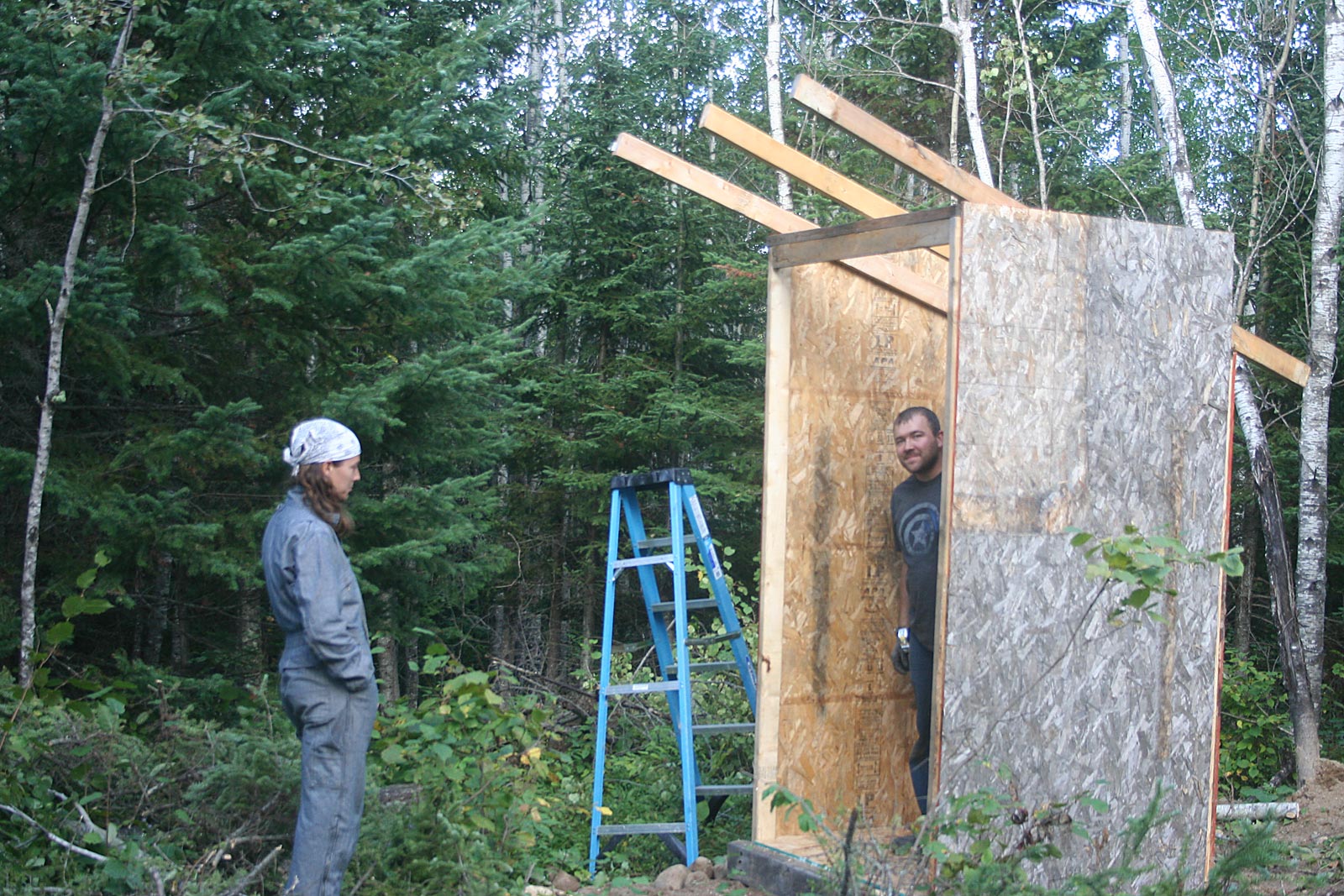 — Jackie