By keeping a close ear to the weather radio several times a day, we had three days advance warning of a widespread frost advisory for our area. So, yep, we got really busy picking everything we could before the frost came. This time of the year, we are expecting a freeze and know it's not just a scare tactic. Bean, corn, squash, pumpkin, melons, peppers, and, of course, tomatoes were all madly picked. We worked hard from morning until after dark. Then on the day before the frost was due, David brought over a truck load of tarps from his cabin and we spent a couple of hours covering everything left, while Will closed all the openings on the two hoop houses. The evening was clear and we could just feel the frost coming. We covered the immature beans, the cucumber patches, and even two big patches of "leftover" tomatoes in the Sand garden. By the time we finished it was getting colder.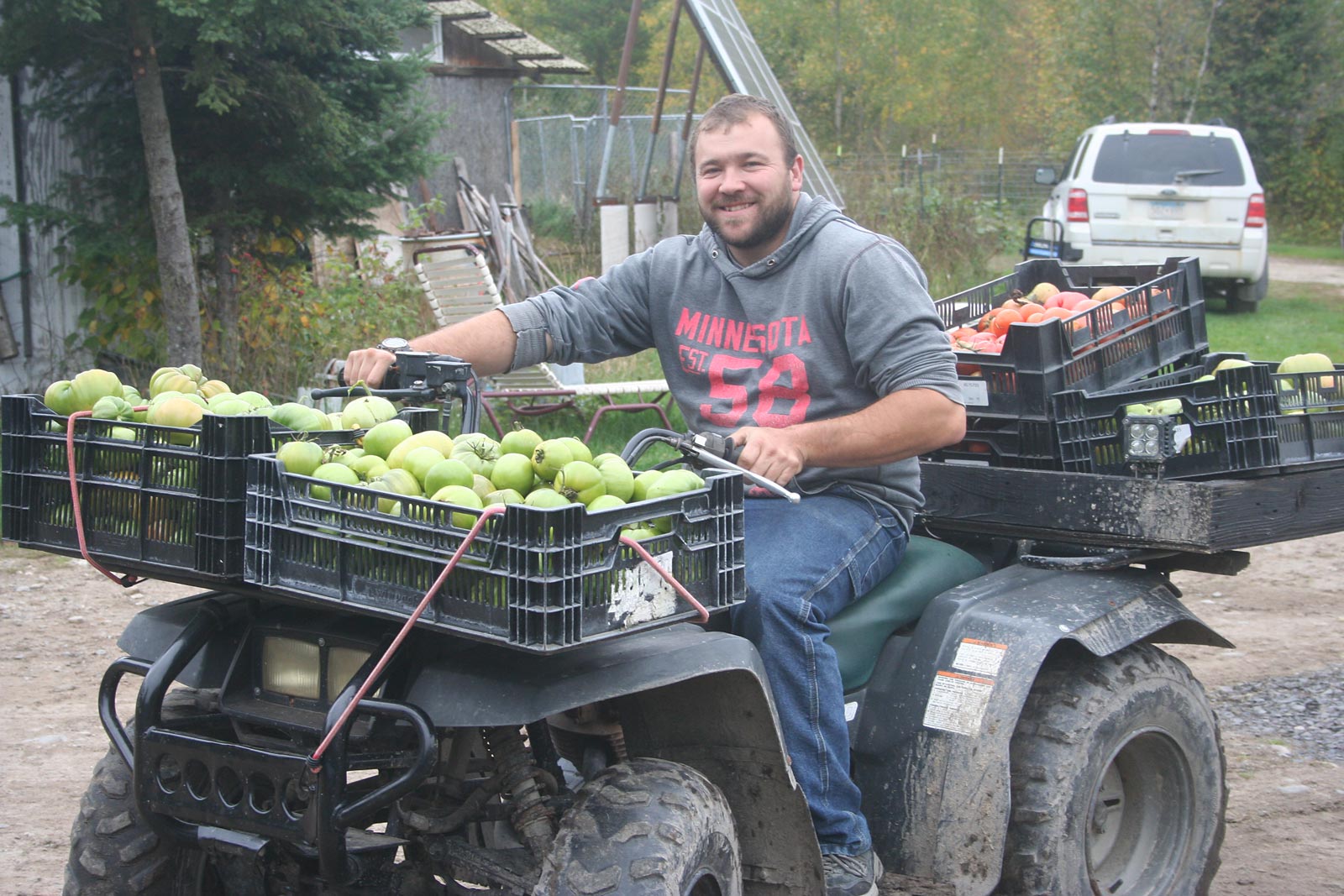 On the front porch we had crates of both ripe and green tomatoes and buckets of peppers and sweet corn. Usually, the front porch stays about 10 degrees warmer than outside. David carried in my big pots of succulents and frost sensitive flowers. Then we waited through the night.
Yep, the frost came alright; it was 25° F. Not only did we get frost but a hard freeze. The forecast temperature was supposed to be in the "low thirties." The hoop houses suffered freezing, even though they were closed up tight, but most of the peppers were still okay. The gardens were toast. Even the stuff that was covered by tarps was frozen pretty bad. How bad? We'll see … We're still harvesting beans, squash, and pumpkins.
So, yes, I'm canning like mad! In between pulling in more crops, I'm seeding tomatoes and peppers and canning up as much as I can. Yesterday I put up 12 half-pints of Vaquero relish from the peppers in the hoop houses that had frost spots (which I cut away) as well as 10 quarts of spaghetti sauce. Then I pulled in three lawn-trailer loads of pumpkins and squash from the North garden. We'd already harvested our largest Hopi Pale Grey squash, which are in the house. One new star of our garden was Theron's Winter Harvest squash. This huge light gray squash with a giant "belly button" on the blossom end simply knocked off our socks. The one Will picked weighs 40 pounds! And there are lots more too. Now, if it just tastes great as well…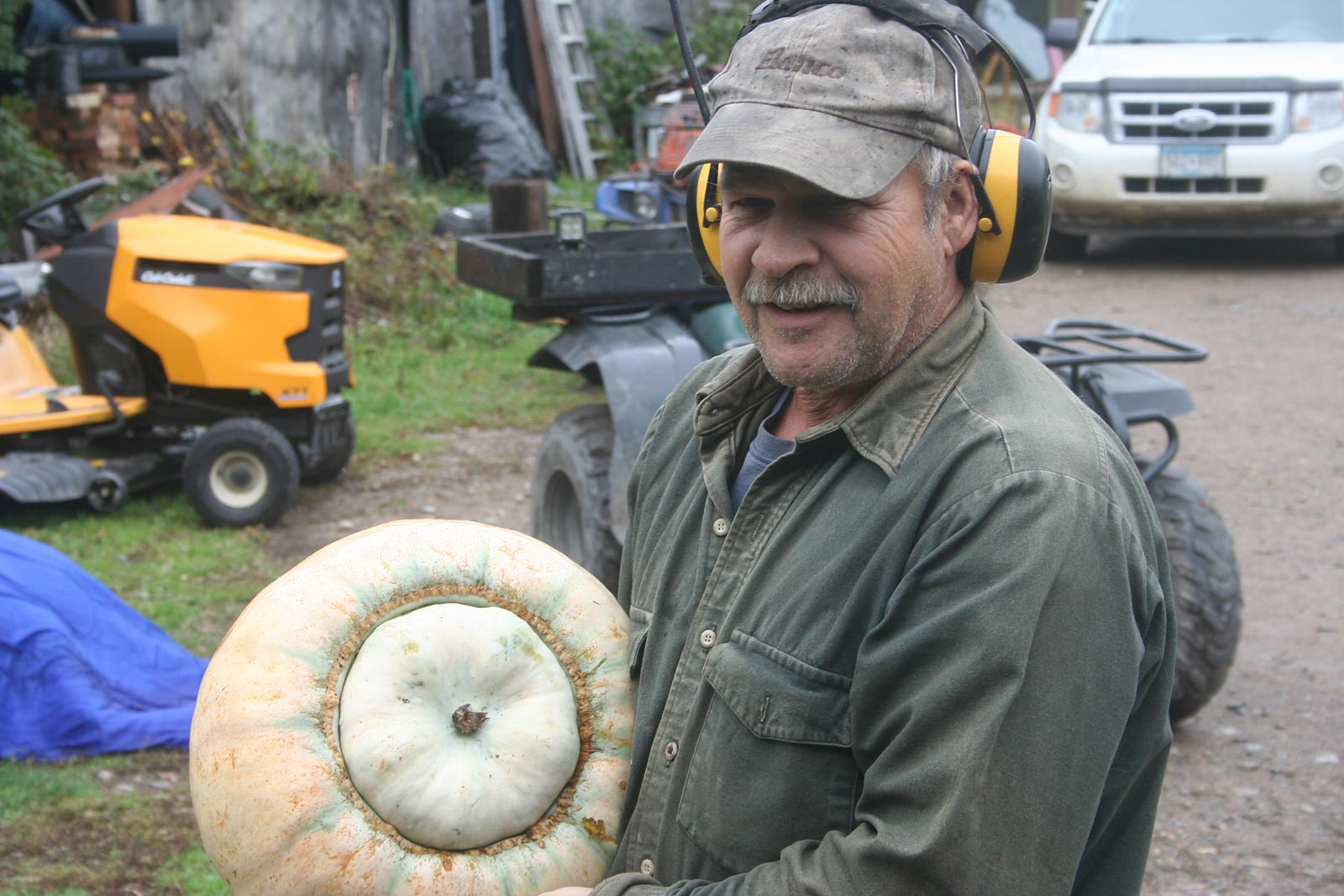 It seems that everything was big this year. Our Bill Bean tomatoes were fantastic with over 40 better-than-a-pound tomatoes per plant. Most weighed 2 pounds plus! Last night we had BLTs with huge, thick slices. It doesn't get better than that!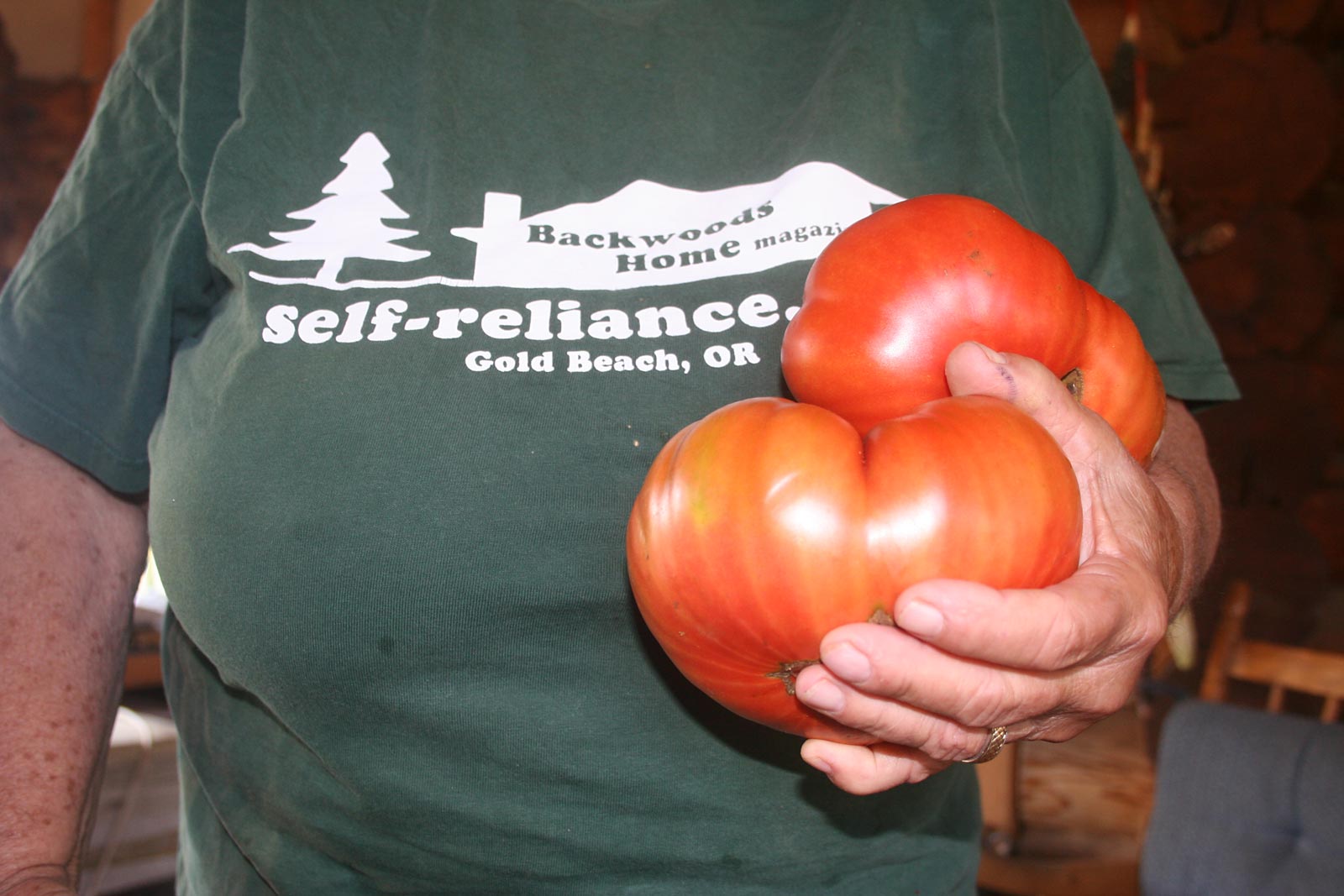 Today I'm seeding more tomatoes and will be making enchilada sauce with the meat. I'm also harvesting more pumpkins and squash. Will's out right now, pulling more of the Seneca Round Nose corn as the darned blackbirds are hard at it, trying to beat us to it. Long ago, I ate some blackbirds and I'm wondering how a pan full would taste about now … Naw, I'm not going to shoot them, but am sorely tempted! — Jackie