Holy mackerel, we heard it might happen but we went to bed thinking "gee, it's surely not going to really snow…" But snow covered the ground early this morning and temps reached 32° F. Luckily, the snow also blanketed our tomatoes that are still out — uncovered — after the last frost a few days ago. So they didn't freeze. But really, snow the first week of October? Sigh. Oh well, yesterday we picked two trailer loads of pumpkins, squash, and gourds from the very muddy North garden. We won't be getting in there any time soon as we also had an inch of rain before that snow. It was bad enough before the rain. I picked two 5-gallon buckets full of gourds in the mud and put my back out. Too much dragging my muddy feet and bending over, I guess.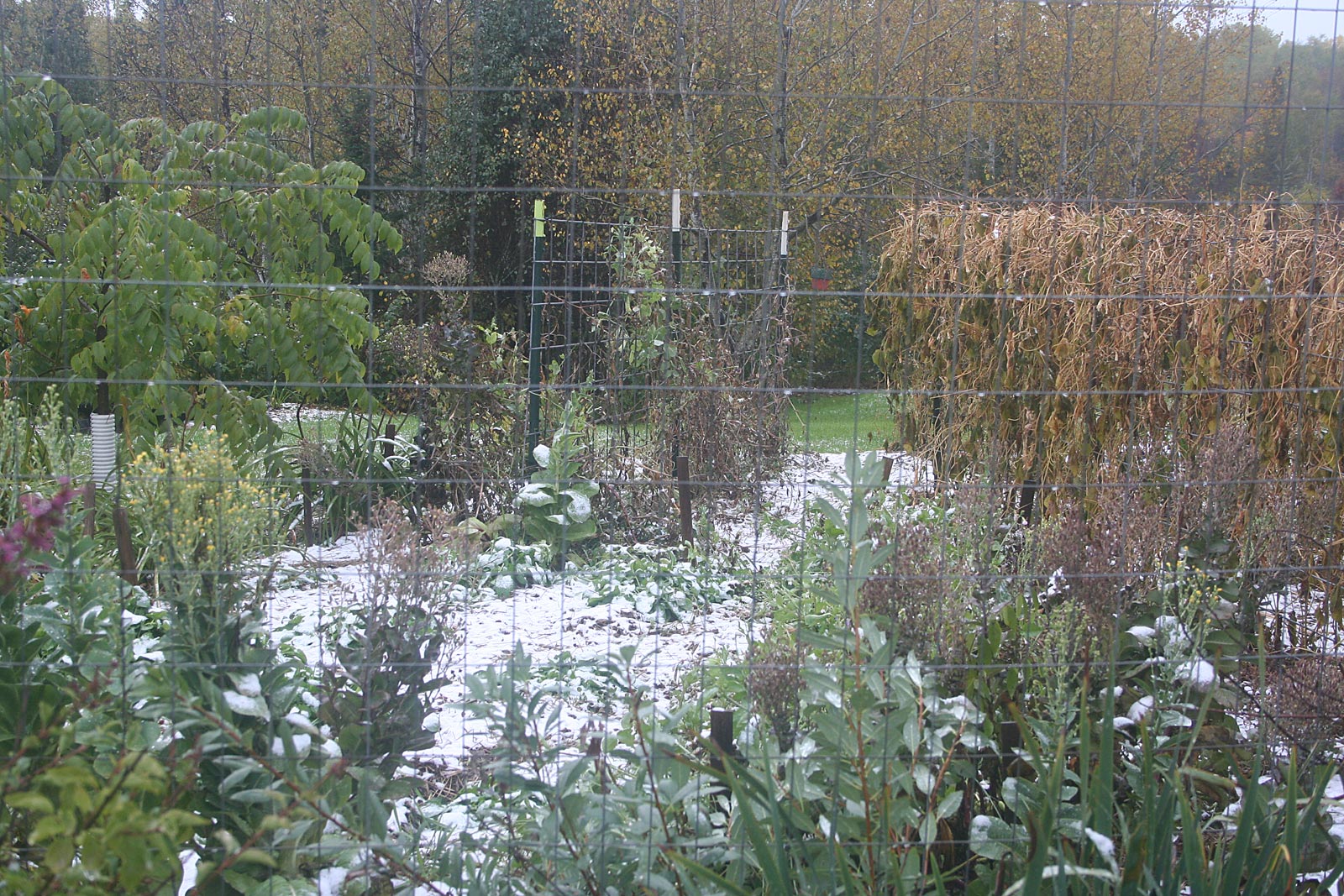 Today I've got a roaster pan full of tomato sauce cooking down in the oven, which I'll be turning into more spaghetti sauce this afternoon. There are also tons of tomatoes on the front porch waiting to have their seeds saved and more tomato sauce to be made. (If you'd like to find lots of tomato based products to can up, check out my book, Growing and Canning Your Own Food, available through BHM.)
I picked more beans yesterday after the back thing. Some were wonderful Goose Gullet beans we love, which we got from British Columbia. I wish they had a different name as Will and I were joking about having a nice batch of baked Goose Gullets for supper. It doesn't sound too appetizing, does it?
Will is busy cleaning out the training ring as it has a huge pile of rotted manure in it, which didn't get cleaned out for a few years. He's filling the manure spreader, hauling it way around the North garden, and spreading it on a several acre pasture on the north side of it. That makes a long trip, all that way, but he only has a few more trips and that job will be finished. We have butcher steers which need to go in the training ring for fattening soon, and we need it much cleaner for them. To clean out that mucky mess, he's using the Case crawler/loader on tracks to get around.
David has been busy lately after work. He borrowed his brother, Bill's, Bobcat skid-steer and is cleaning up around his new cabin. There are lots of smaller stumps, plenty of rocks, and brush he wants to clear out before winter hits. The skid-steer is doing a great job and he'll actually have a yard when he gets done — very nice!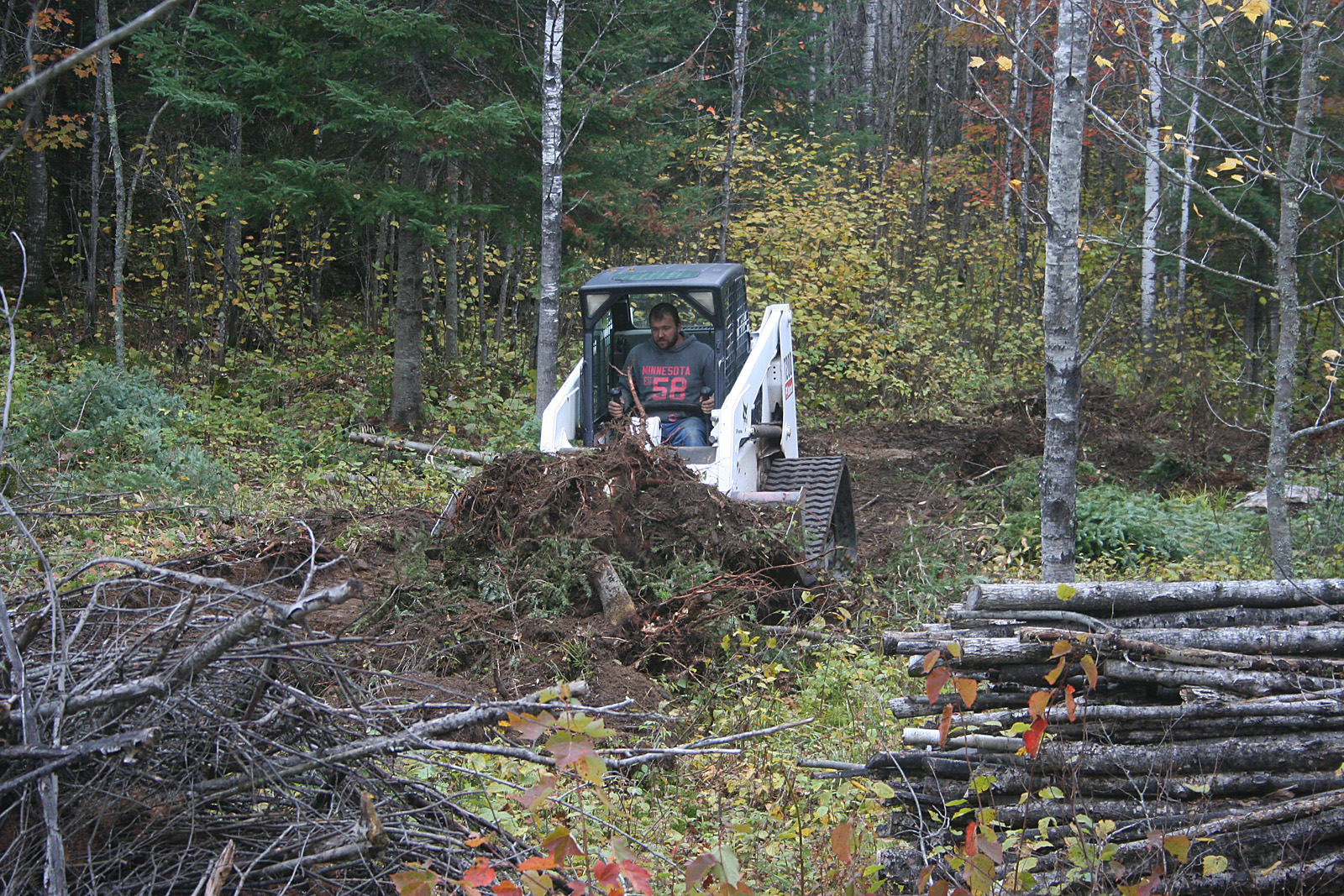 — Jackie