After seemingly weeks of rain, the sun has finally come out again. And boy, are we making good use of it! David not only cleaned up around his cabin, removing all the stumps, brush, rocks, and rotten logs, but Will guided him down the hill from his cabin to where he thought he'd spotted a spring. So David dug down about seven feet through sand and gravel and hit good water. Yea! Now they just have to weld up a casing and point and David should have a good well — only about fifty feet from his cabin too.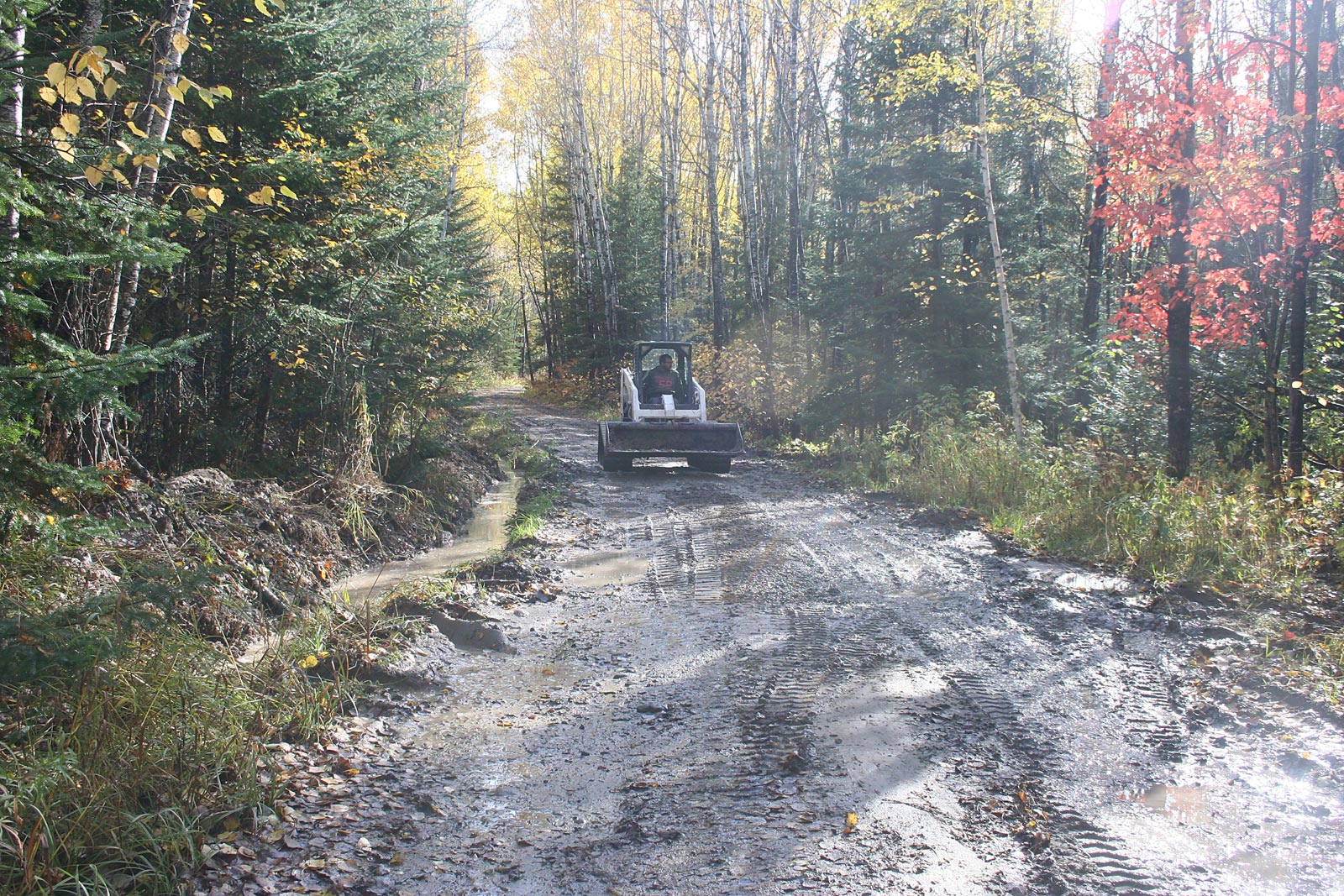 Then David headed for the driveway to do some much-needed road work. He cut in some ditches, smoothed out some bad long-term ruts, and drained some ugly potholes. What an improvement that made in our mile-and-a-half drive! Yesterday, our friend Dale Rinne, hauled 10 yards of crushed rock from the iron mines to our driveway by the house. We track in a lot of dirt, sand, and gravel, not to mention stepping in mud puddles when it rains. So Will called to order some rock, which is called "mine feed," a crushed leftover from iron mining. This rock packs down very well, making a surface that's almost like asphalt — and it lets water drain away. Dale spread the rock and Will spent the day not only smoothing it down level but carrying some of it off to fill in some of the worst potholes on the near end of the driveway. What an improvement!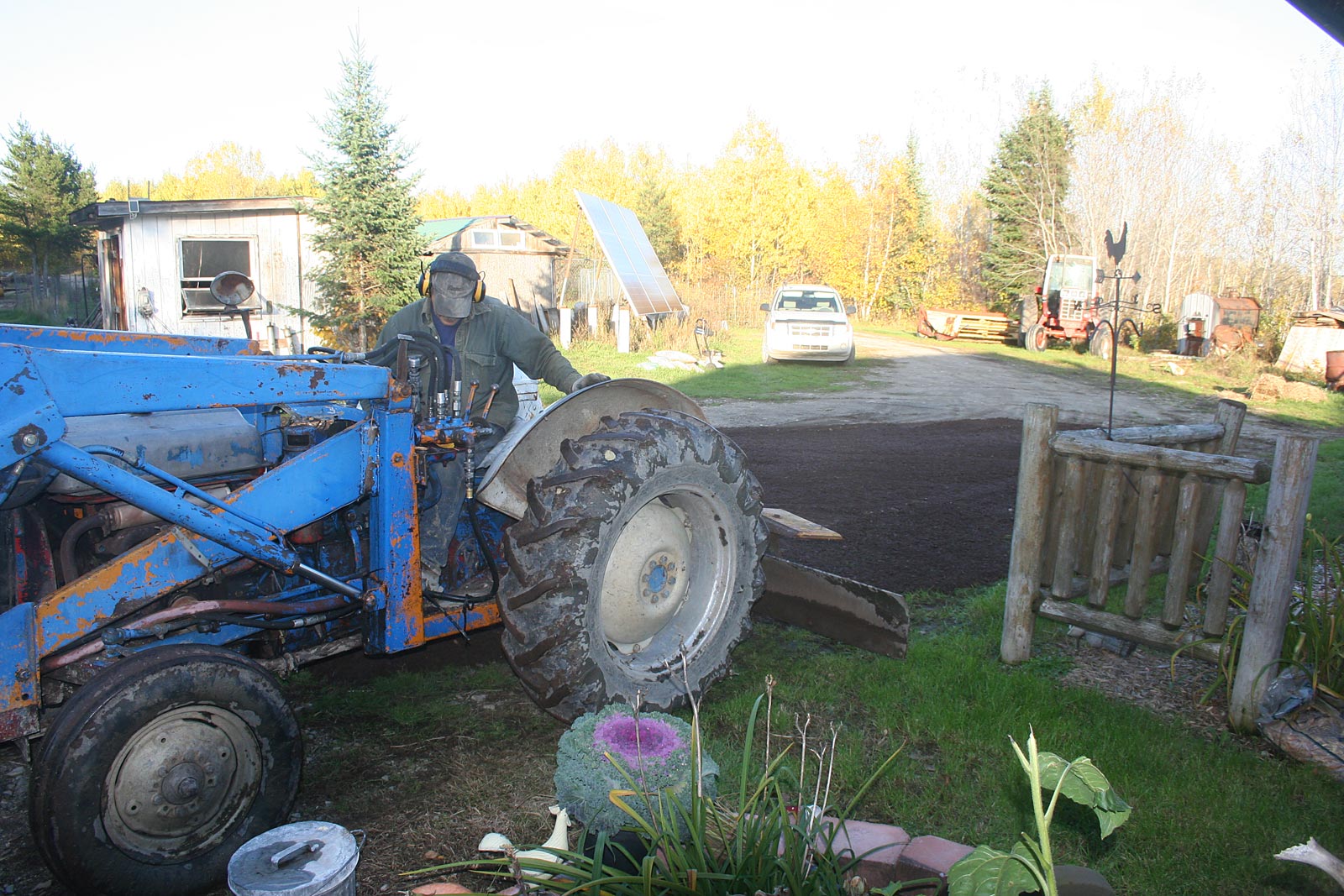 With sunshine, we wanted to harvest more beans but I had to go to the doctor to find out why my ankle was killing me. Luckily, he looked at the X-rays and decided it was a bad sprain and gave me a brace to try. So far it seems to be working very well. But he also advised "taking it easy" on it. Yeah, like that's going to happen this time of the year… I do try. A friend and her husband came this morning, wanting to help us out. Tom grabbed a pitchfork and began cleaning out the goat barn, which I'd told him really needed cleaning, and Linda took buckets and headed for the Sand garden to pick beans with me. Wow, a lot sure got done! They went home with a crate of tomatoes, some peppers, squash, and pumpkins and will be bringing a pickup to get a load of the manure Tom cleaned out of the barn. A good "barter" for all, although we would have gladly given them all that, just because they're friends.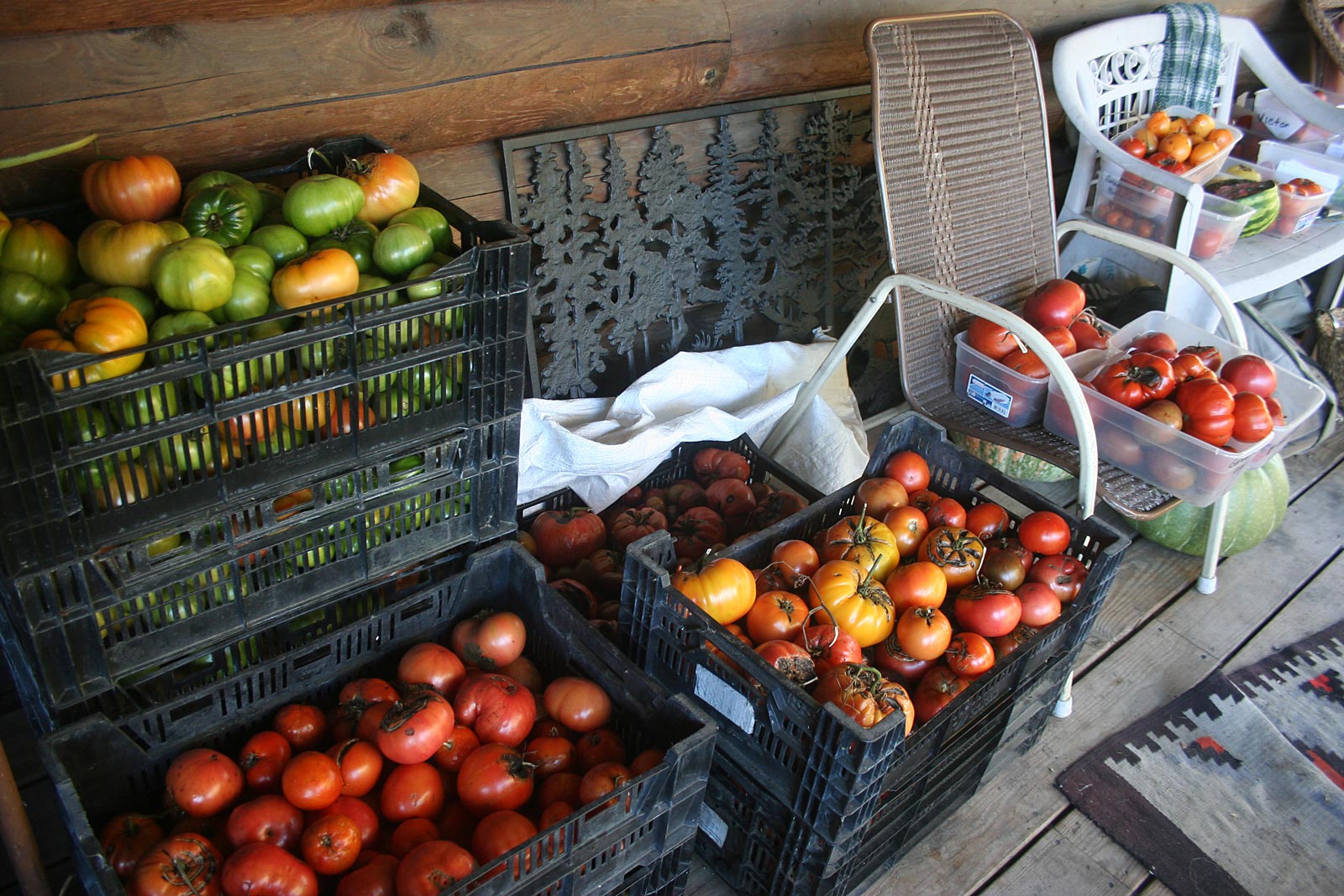 I've been canning up a storm, using the leftover tomatoes after removing the seeds to create more spaghetti and pizza sauce. Oh my gosh, it's good! I've got another batch half done, right now. It's so exciting to see all that food lining the pantry shelves. A homesteader's dream come true. — Jackie