I've been canning carrots like mad and boy, are they ever nice this year. They're plenty sweet, crisp, and have few lumps, bumps or extra arms and legs. I'm in a groove now. First I soak half a five-gallon bucket full of carrots in cold water to soften the dirt on them (I don't want that dirt to go down the drain and into the septic tank. It doesn't break down and over the years it could create a layer of sand on the bottom of the septic tank.) Then I hand rinse them, rubbing off the dirt, in the same bucket as I take them out one by one, transferring them into my big kitchen sink half full of lukewarm water. On one side, I float my big bread bowl and one at a time, I rub off any clinging stains then, over the bowl, I pare off the skins slightly with an old-fashioned potato peeler. After rinsing the peeled carrot, I cut off the stem end far enough down so I don't get the green (bitter!) circle around the core, then either slice or chunk the carrot right into my clean canning jars. Add a bit of salt and boiling water and process. It's that easy and fast too, even though I'm doing it single-handed.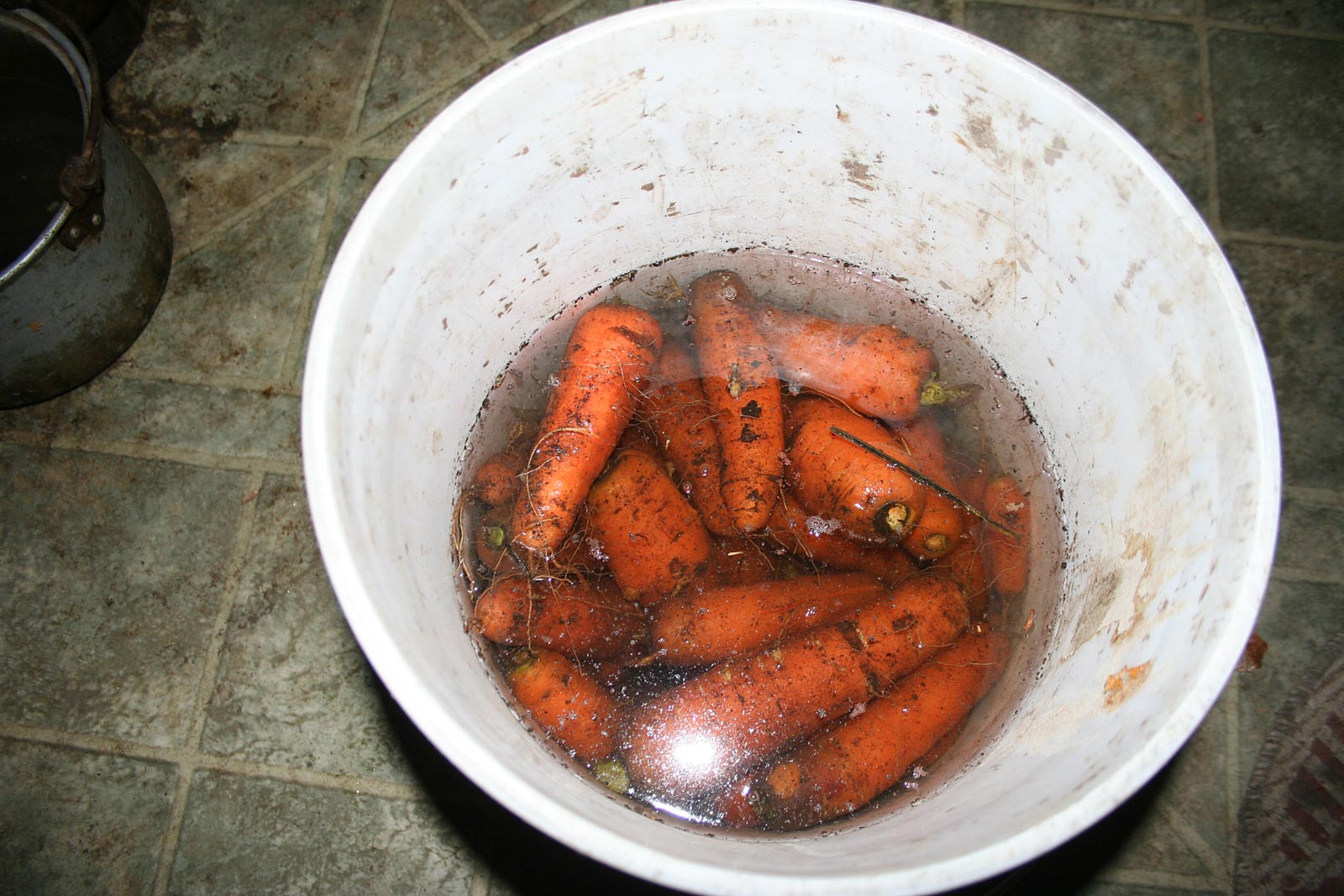 Today I had to carry many jars of canned carrots down into the basement pantry as I have another bucket of carrots ready to go first thing tomorrow morning. Whew, I love to fill up those vacant spots in the pantry!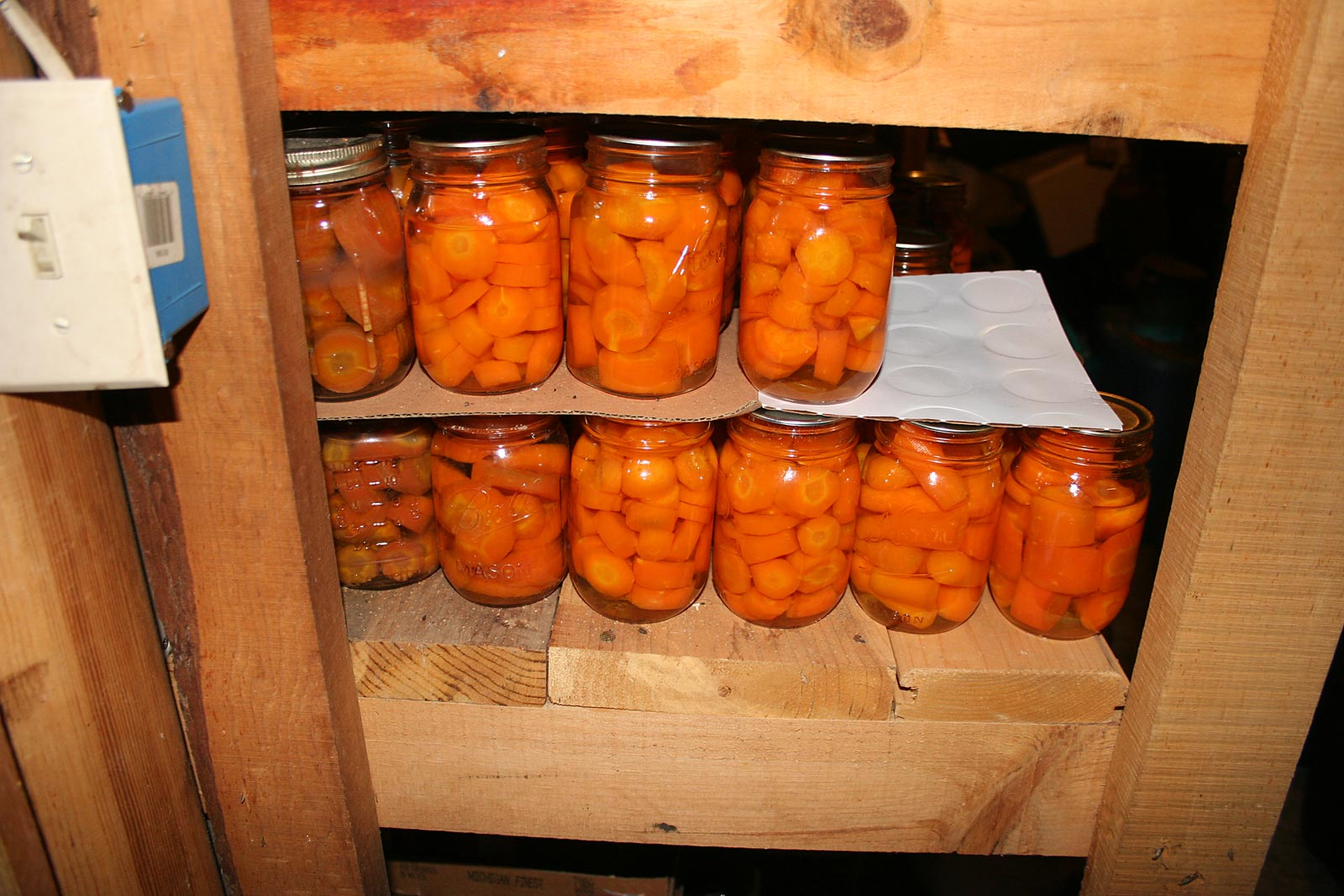 I'm also madly saving seeds from our many pumpkins and squash varieties. My friend, Dara, stopped by and I had Will cut open one of the Iran pumpkins. Those gorgeous sea-foam green pumpkin-like squash with salmon streaks have the absolute thickest meat of any we grow. She couldn't believe it. We sent her home with a big chunk which she's going to use in a recipe to take to church Sunday. A whole squash would feed two congregations!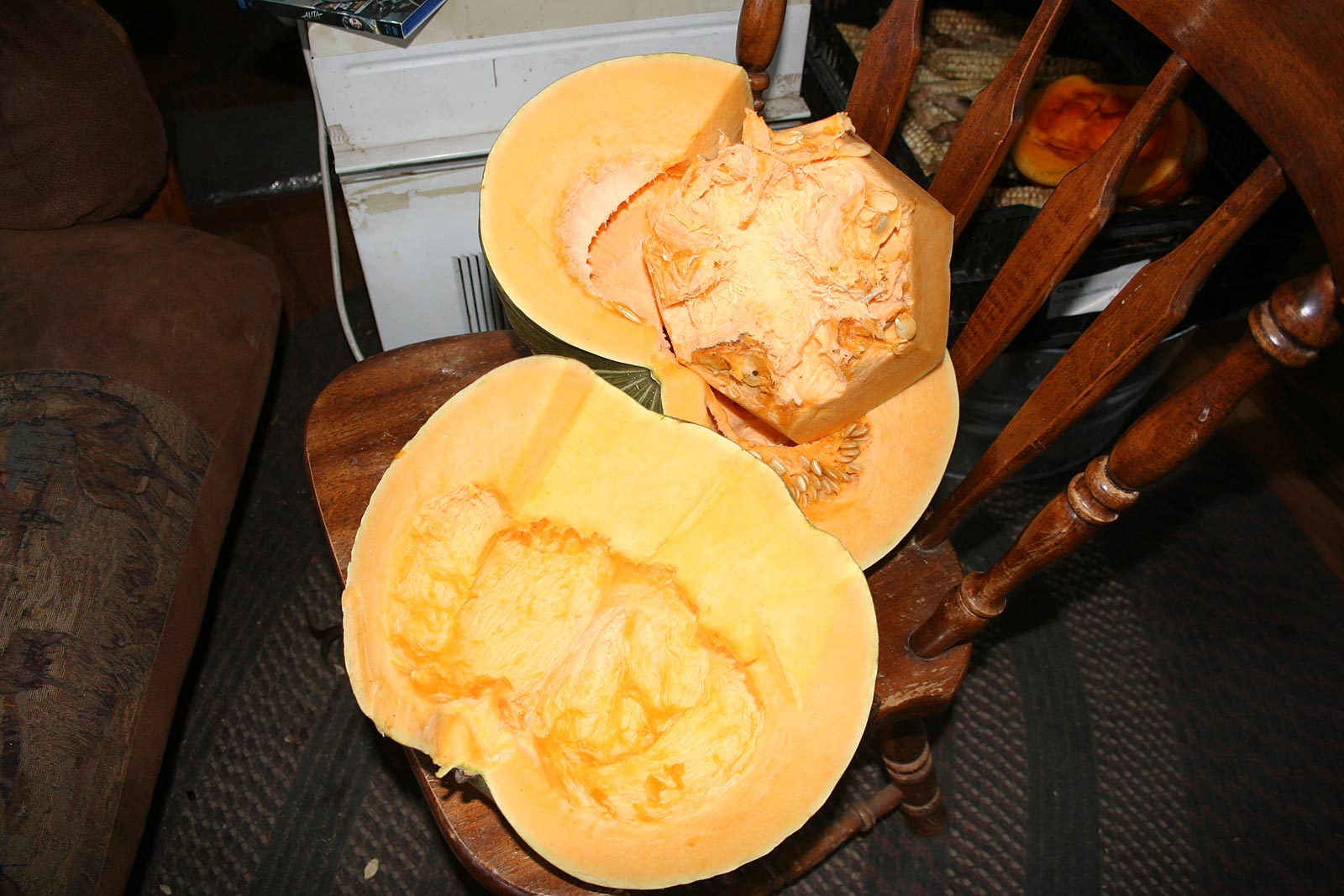 Minnesota deer hunting season opens this Saturday and David is gearing up to hunt. He goes down to his brother's hunting shack by Sturgeon Lake to hunt with "the boys." As they, in their zone, can take either a buck or doe this year, I'm hoping David brings home the bacon (or venison, that is). Of course, we're also taking in two nice steers to butcher on Monday so it isn't like we need the meat, but we sure like our venison. It makes the best stew in the world. So cross your fingers for David! I'll be canning carrots. — Jackie