When we woke up it was negative 16° F! In Minnesota that's cold for early November. Those beavers were sure right so far! So we run out, do chores then come back and work inside. Saturday, David called to tell me he got a spike buck, first thing opening morning. It looks like he'll be getting lots of jerky — which he absolutely loves — and I'll be canning up lots of stewing meat. So I've been working like mad to get the carrots canned up and out of the way before the new, frozen meat hits the house. I also received two big boxes of diced, frozen potatoes in restaurant-sized plastic bags. I had those in the freezer but we are getting a steer and cow butchered next Monday, and will be needing freezer room. So I've also been canning up those potatoes. They do can up very nicely and will make great hash-browns or additions to stews down the line.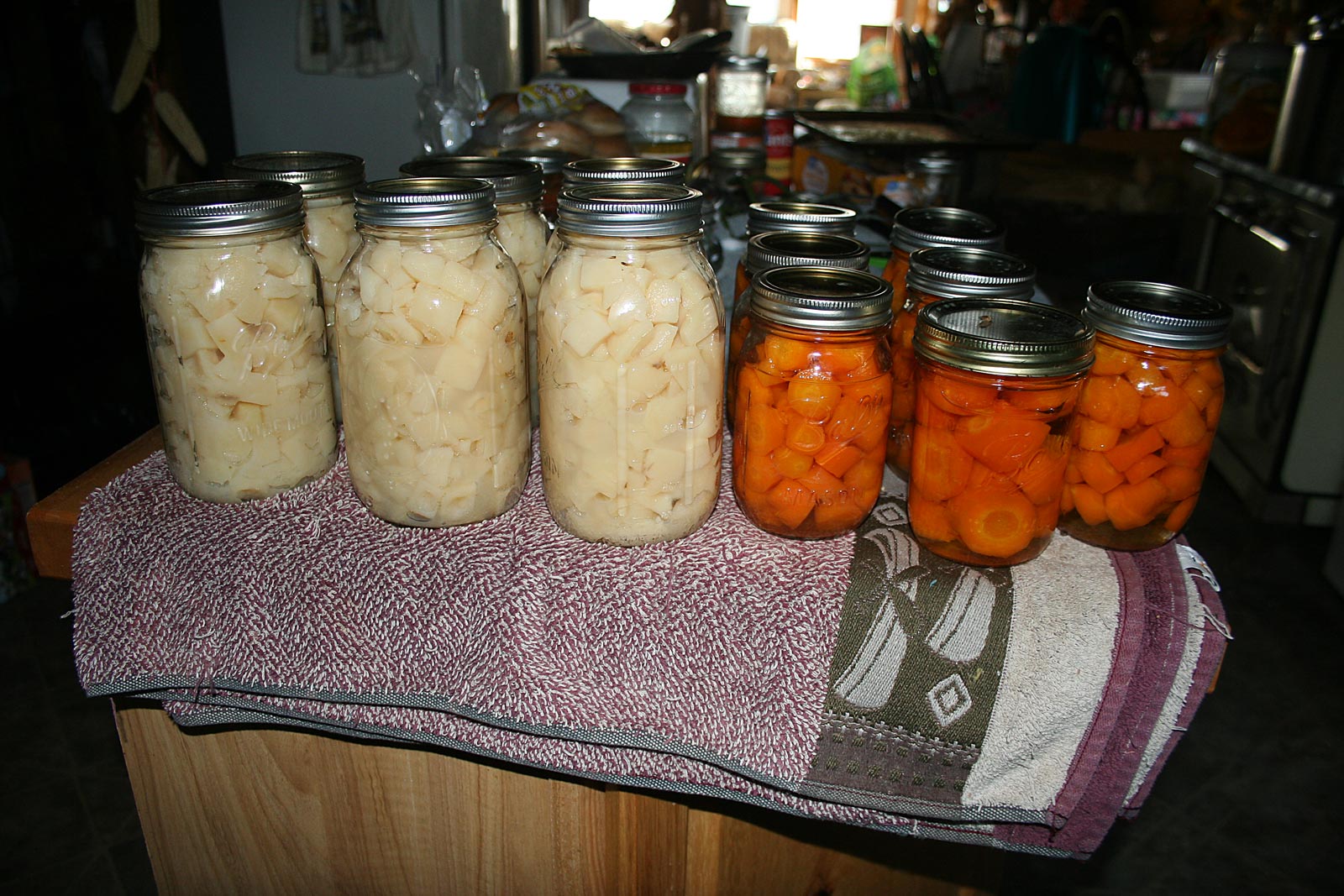 In between that, I've also been seeding out squash like mad, trying to find some more floor in our entryway and living room. Next to our very favorite Hopi Pale Grey squash, we have a close runner-up. It's Borchart's Wonder, a large, oval, pink squash with a bluish blossom end and "belly button." I've cooked two now, and boy, is the meat ever sweet and velvety smooth. I made two "pumpkin" pies out of it and Will gave it a thumb's up.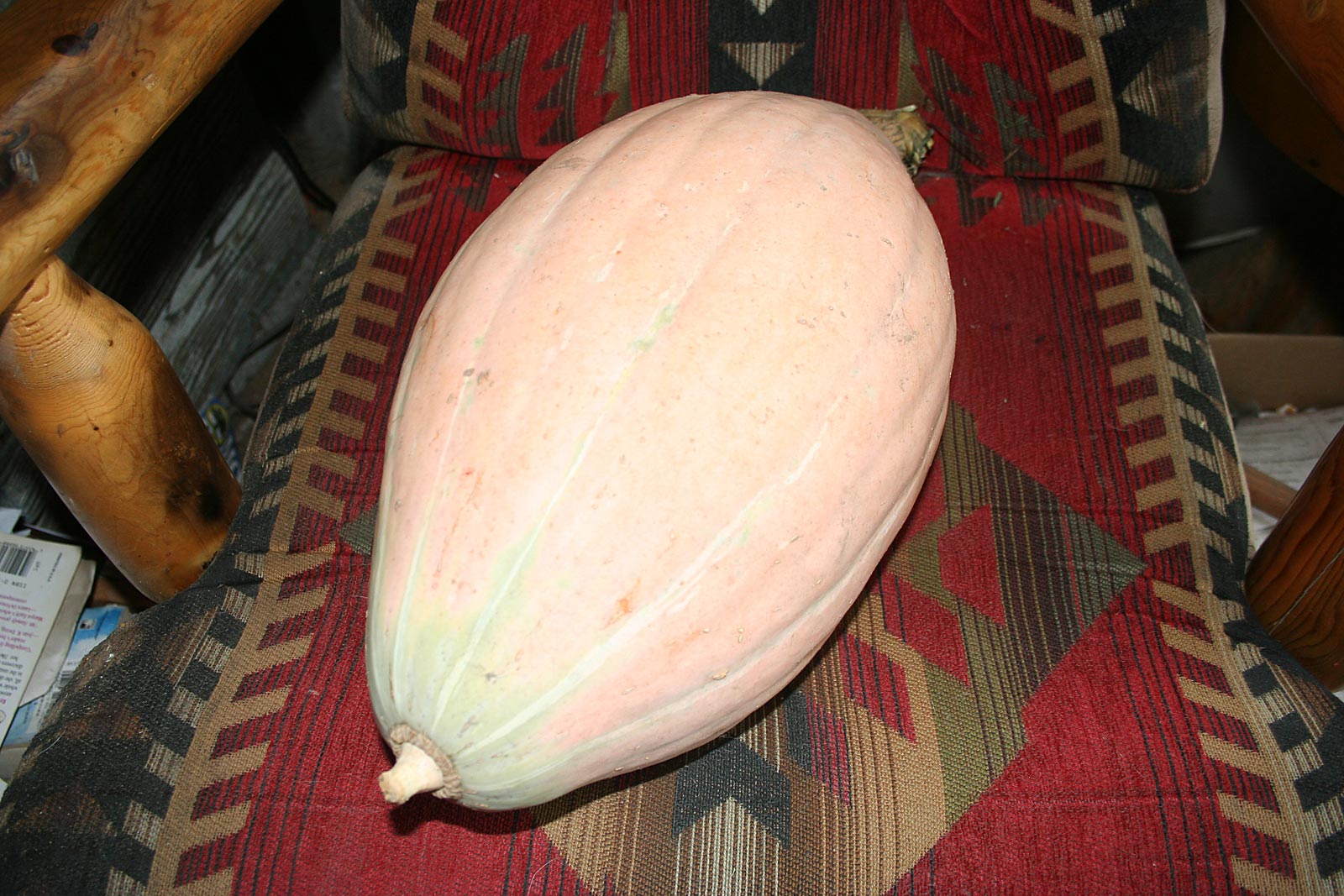 This afternoon I'll be finishing up the last bucket of carrots and I'll be glad. Then I can find my sink in the kitchen again; it's been full of carrots and a big bowl of carrot peelings lately.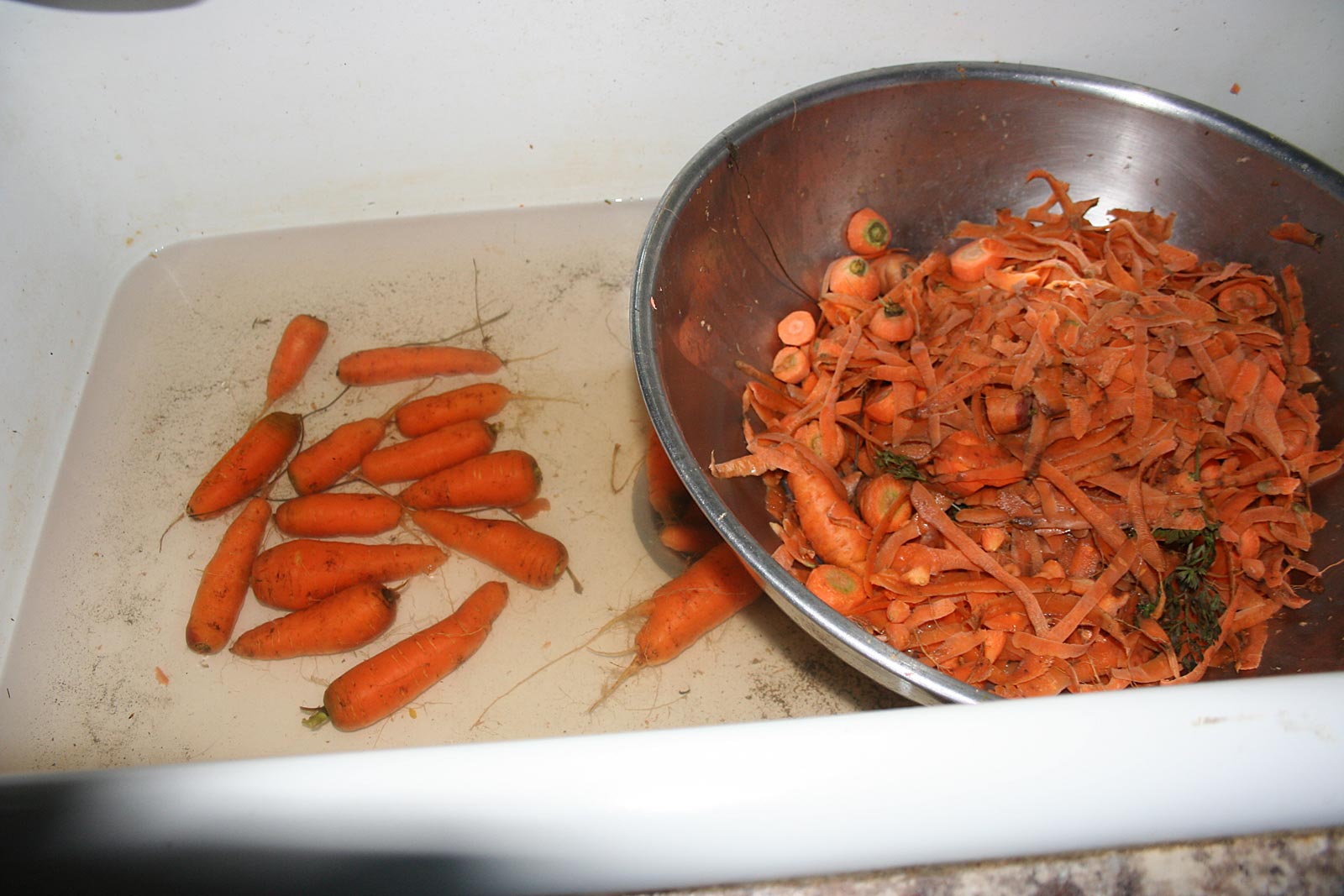 Does anyone else have a bunch of mice this fall? Holy buckets, Mittens has been catching them like mad, and I've even trapped a few in the house. I'll swear I could make a fur coat… –Jackie