I just went out to gather eggs as my girls are really kicking production into high gear. I have to laugh — I've got one Americauna hen who insists on flying over the coop then coming into the aisle of the goat barn to lay her eggs. She's made a little nest there and must lay there. After laying an egg, she wants right back into the coop so I open the door and off she goes with the other girls. She does have pretty blue eggs. (If you'd like to learn more about chickens, you can check out my article, Chickens; the most valuable animals on the homestead in Issue 109 of BHM or the Nineteenth Year Anthology.) We sure would never be without them.
Our little doe goat, Sparkle, is doing great. Her mom still isn't happy with letting her nurse so several times a day I go out and restrain her so Sparkle can eat. Once I'm holding Bella's collar, she stands while Sparkle nurses. She doesn't kick or swing around. I keep hoping she'll finally get with the program as most new freshening does do. Because of all the handling, Sparkle is extra friendly. When she sees me, her little tail starts wagging like crazy.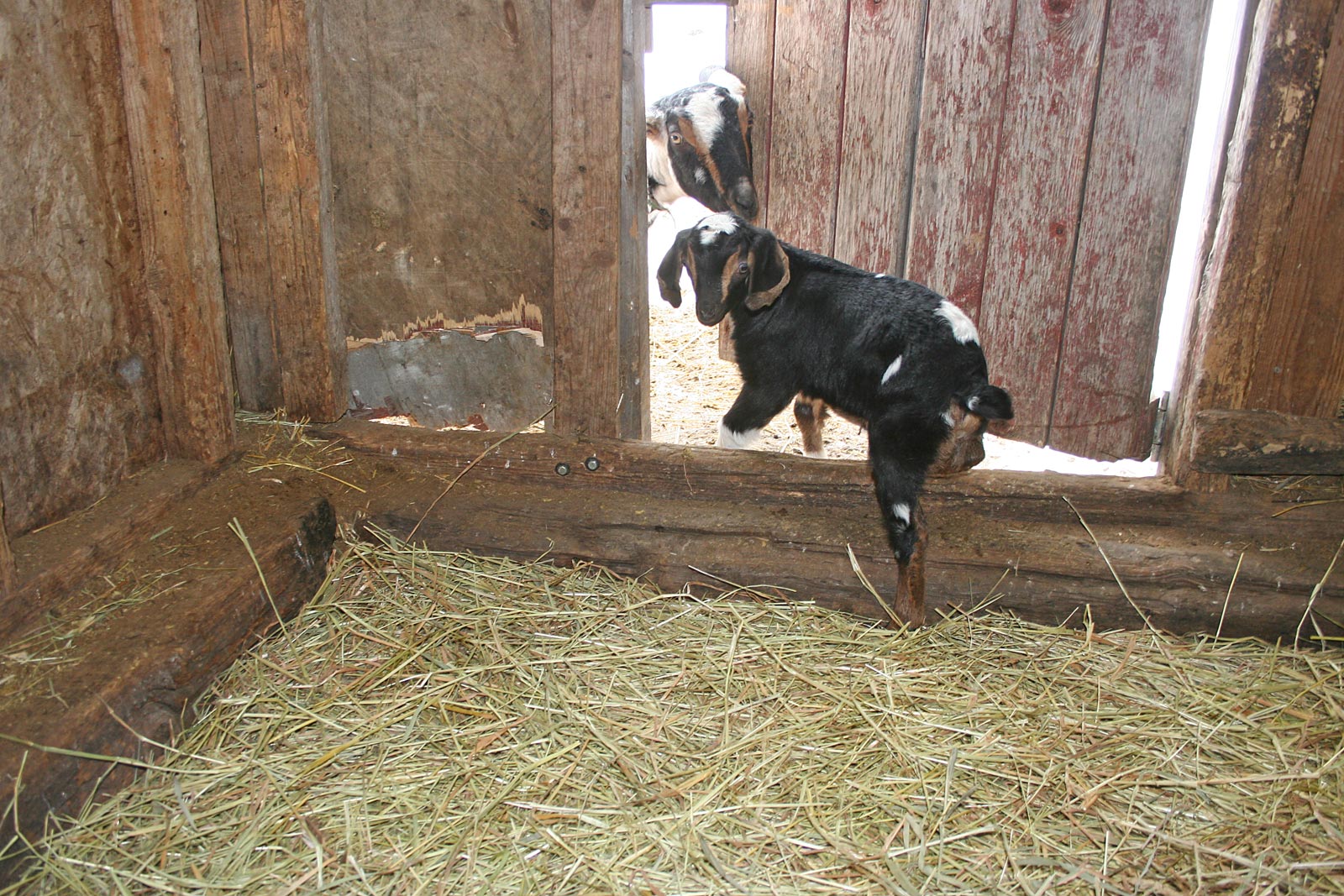 My first hot pepper seedlings are doing great. I've planted nearly all of our other peppers and have little containers full of peat pellets, wrapped in plastic bags, all over the shelves behind the living room wood stove. Starting them like this, they only take about four days to start coming up. They sure love the heat. (But never put your containers in a sunny window. The heat during the day will cook the seeds!)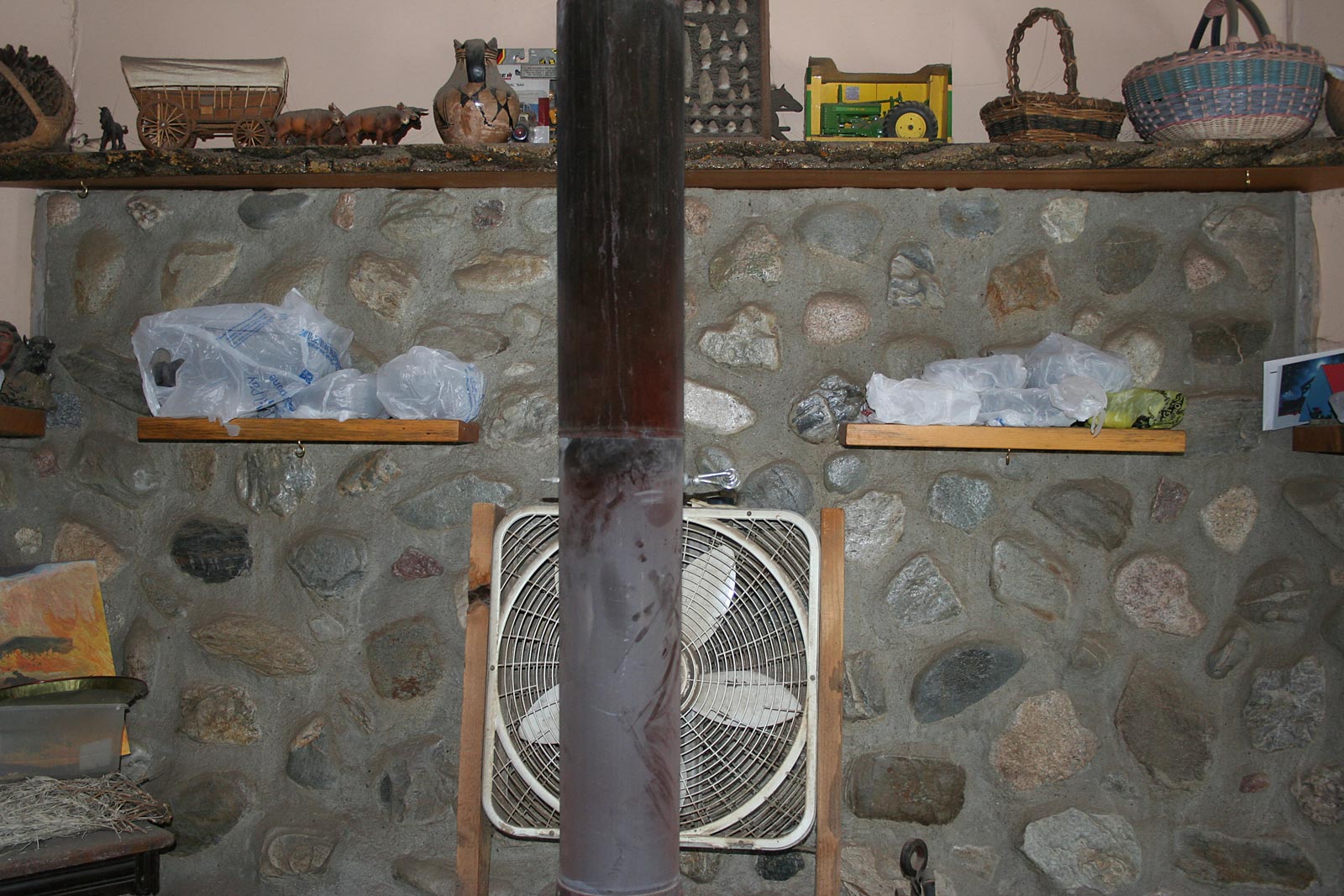 You'd think, living off grid, a mile and half from a road we'd be sort of immune to the trials of "civilization." Right? Not so. We're still connected to the internet and Will ordered a pure sine wave inverter so we can use the digital part of our new stove (including the oven!). Okay, he was in a hurry and didn't notice Amazon was using our expired debit card number. Then we started getting these "payment declined" notices. I went online and re-did the orders, using the correct number. The next day I checked our bank account and the three items he'd ordered had hit our bank and been paid. More "declined" notices. Today Will called first the company, who didn't have a clue. Then he called Amazon. No dice. I called our bank and they said they'd fax payment to Amazon. So he called Amazon again and they finally figured it out. Without having to have the bank fax anything. I'll believe it when I see the boxes! Sometimes I'd like to go back in time a couple hundred years!
Yesterday Will and I were watching the Coronavirus news on the TV and kind of laughed when we saw folks fighting over the last toilet paper. The toilet paper shelves were bare. But across the aisle were other paper products, Kleenex, paper napkins and paper towels. I wonder if those folks ever thought of just wiping with one of those, if need be? That's what separates the survivors from the doomed ones, I think. Survivors always are thinking of ways to get out of a situation where doomed ones can see one escape and if that's blocked, they lay down and die. Luckily, I feel most of us BHM folks fall into the survivor category. Thank God. — Jackie