David and his friend Ian cut and hauled more firewood out of the mess the loggers left at the end of the Wolf Road (the logging trail David's cabin is on). Ian brought his two seated ATV and they used Will's smaller logging trailer behind it to haul the wood to David's place. Even though they say you can't even tell where they were cutting, there is getting to be a pretty big pile at David's place already. Then they have several other piles across the road, in the woods. Like the old saying, they're "making hay while the sun shines."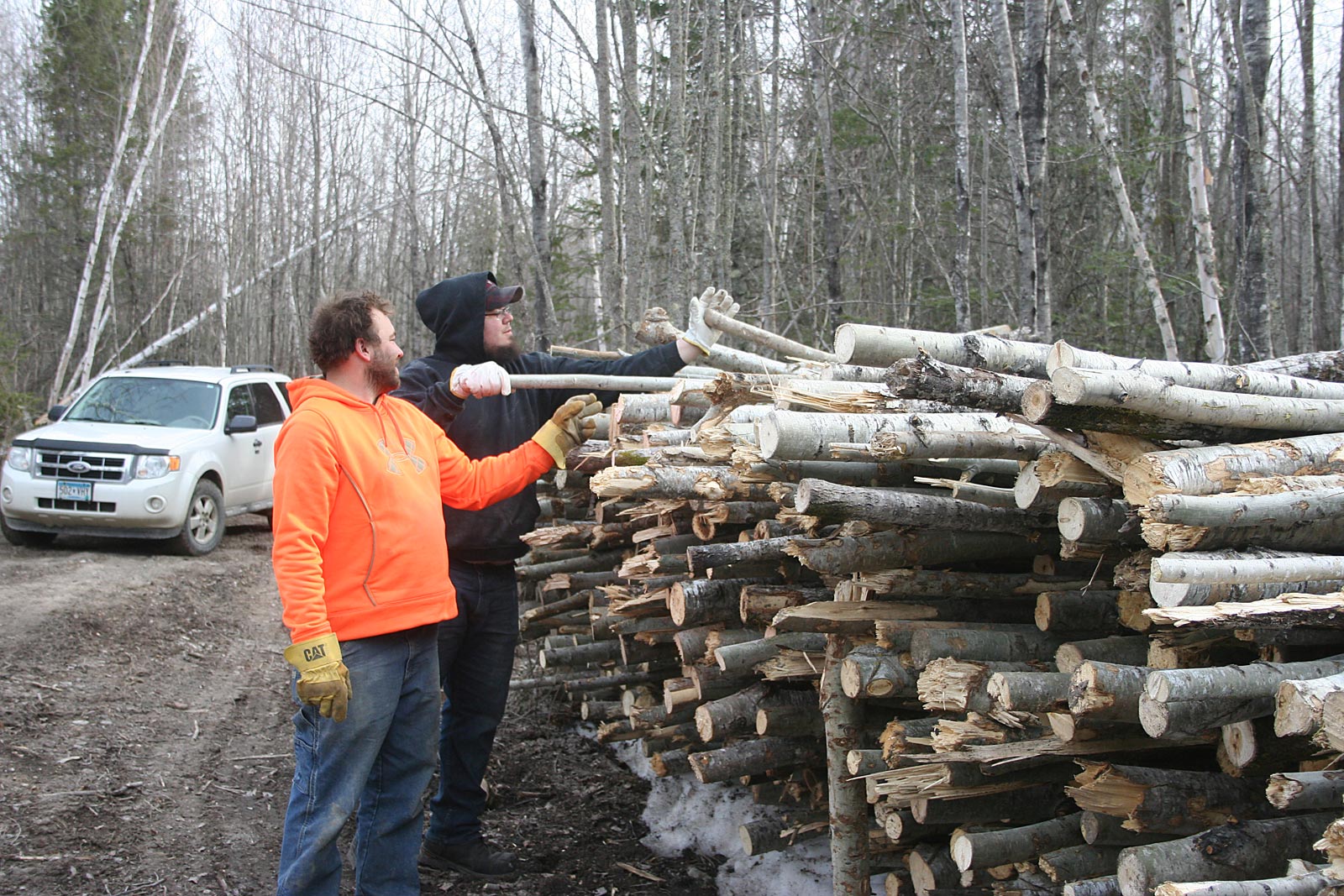 David saved his income tax return and is going to buy the sheet metal roofing for the cabin with it. So he and Will planned to go up on the roof to measure and make sure everything was still square up there. David had left one of the little triangle sides out of the upstairs dormer open to access the roof. Well, he climbed up and wiggled out. Will wasn't so agile. He couldn't turn so hard because of his bad back. So David went up alone and measured and called the measurements down to Will. Yea! The roof was still square! They worried as last year the collar ties weren't in and the rafters settled down, bowing the upstairs walls outward a little. They worked hard and got it jacked and pulled back into place but were still wondering how the roof fared. Now Will just has to calculate how much of what lengths David needs to order. Progress!
I've been transplanting a trillion (it seems!) tomato plants into Styrofoam cups. So far I've done five flats with lots more to go. Because of COVID-19 and peoples' future food needs, I'm transplanting more than usual — just in case. In the meantime, today, I'm simmering a big ham bone in the juice left over from our boiled dinner yesterday. I've got beans on soaking and this afternoon I'll be canning up Will's favorite bean soup. It'll have lots of ham too, so it will be extra "fancy." I think the juice left from the boiled dinner with onions, carrots, potatoes, and rutabaga will make it really tasty too. It sure smells great!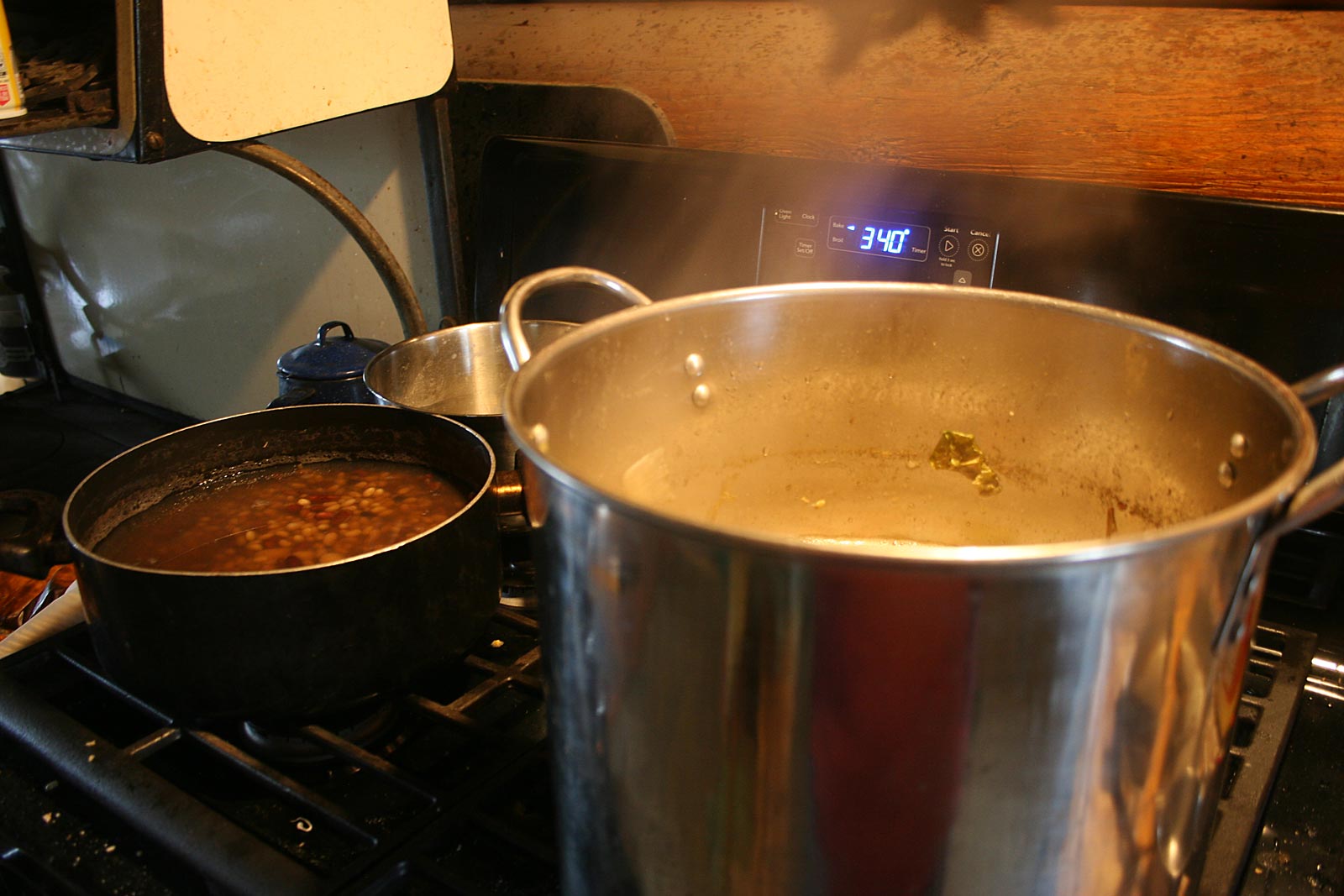 — Jackie