While I'm busy transplanting over-grown tomato seedlings into very tall Styrofoam cups, Will is out at the end of the Wolf Road, cutting up the ash logs for firewood and hauling them home to split. Today, before work, David went out and gave him a hand. With two men working, they filled up the truck! I can't wait to split it all up — I love firewood!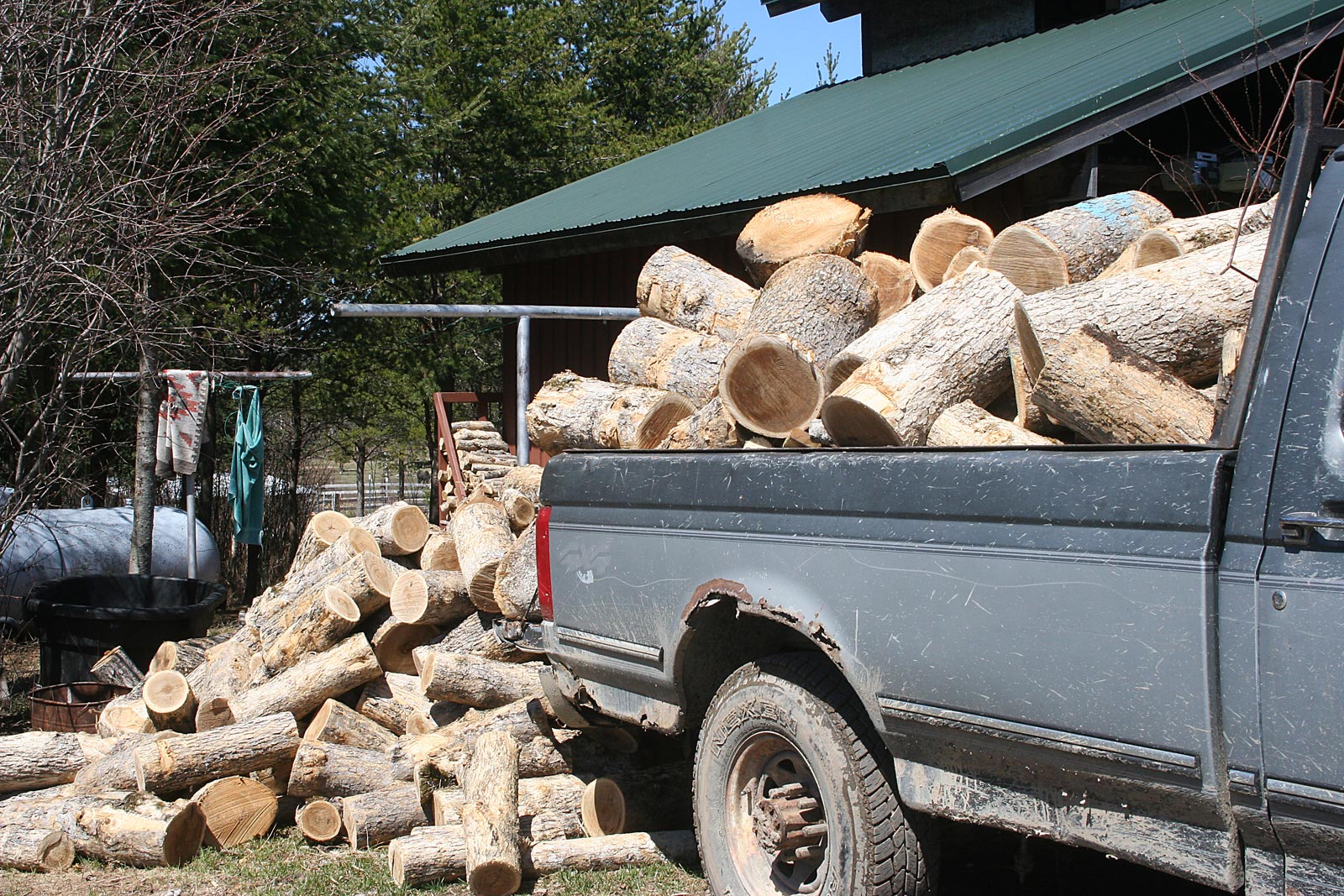 We've had two calves born so far, both nice heifers. Will was hoping for a bull calf to keep as a bull out of our purebred red Angus cow, Beauty. No dice — it was a girl. Oh well, she's big, healthy, and feisty, doing laps around her mother when she was only two hours old.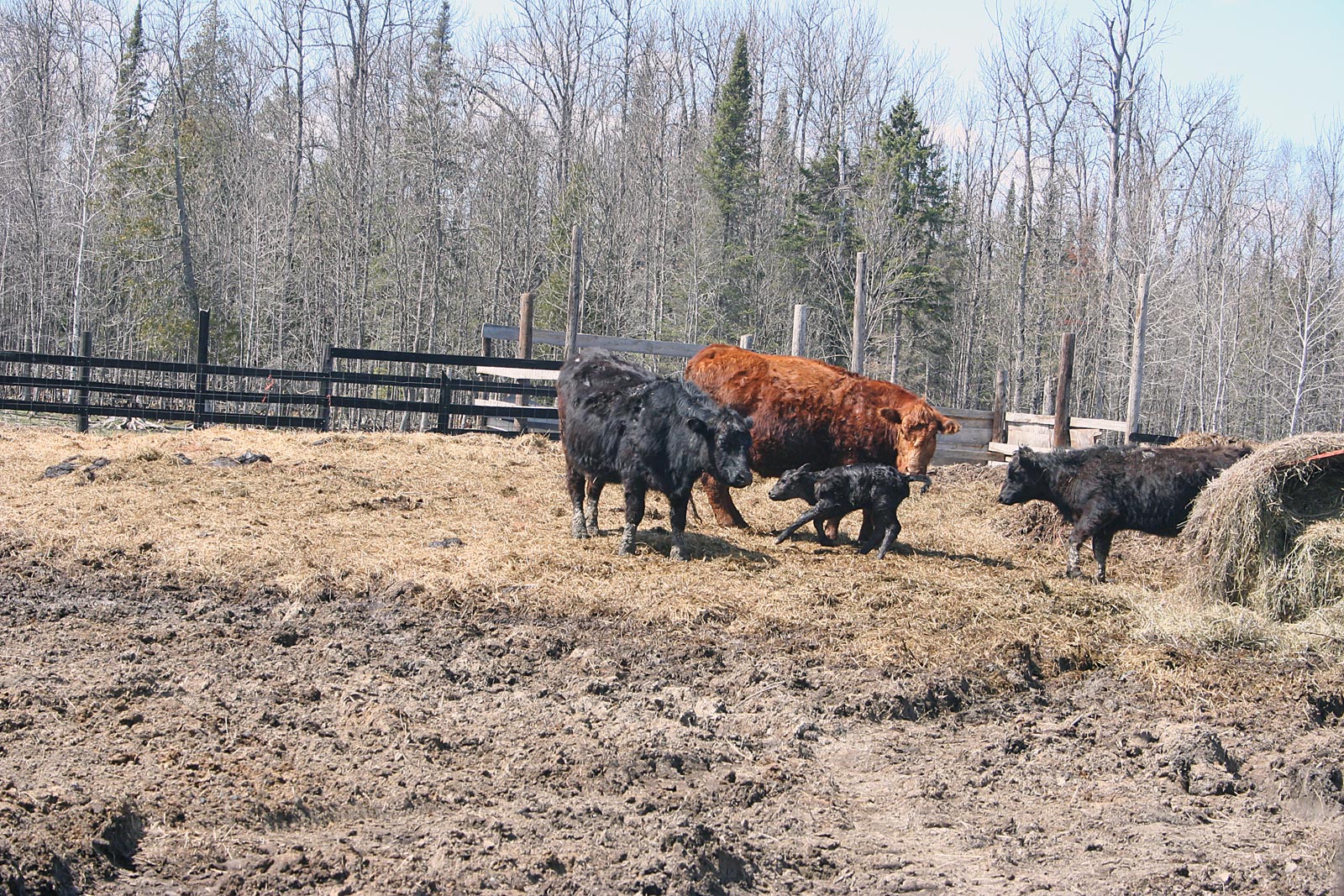 Yesterday David went down into the goat pasture with me to unhook the woven wire fence, pull the steel T-posts and re-pound them. Last summer the electric fencer quit working and I didn't notice it. Well the goats stuck their heads through the wire to nibble tree leaves and twigs, pushing the fence posts crooked and leaning out. Now all the posts are straight and sturdy. All I have to do is clip the fence back up to it and the fence will be nice and tight again. I'll be happy when our new electric fencer gets here. We use 12-volt fencers powered by old truck batteries that still have life in them. The 12-volt fencers have a more powerful jolt than do even the more expensive solar fencers. That jolt keeps the stock believing in that wire, I'll tell you.
Will took the crawler/loader out into the Sand garden and spread out the piles of manure he'd hauled out of the training ring in the winter. Under the piles there is still lots of frozen snow and he wants it to melt so he can get the garden tilled up. All that manure will do wonders for the garden!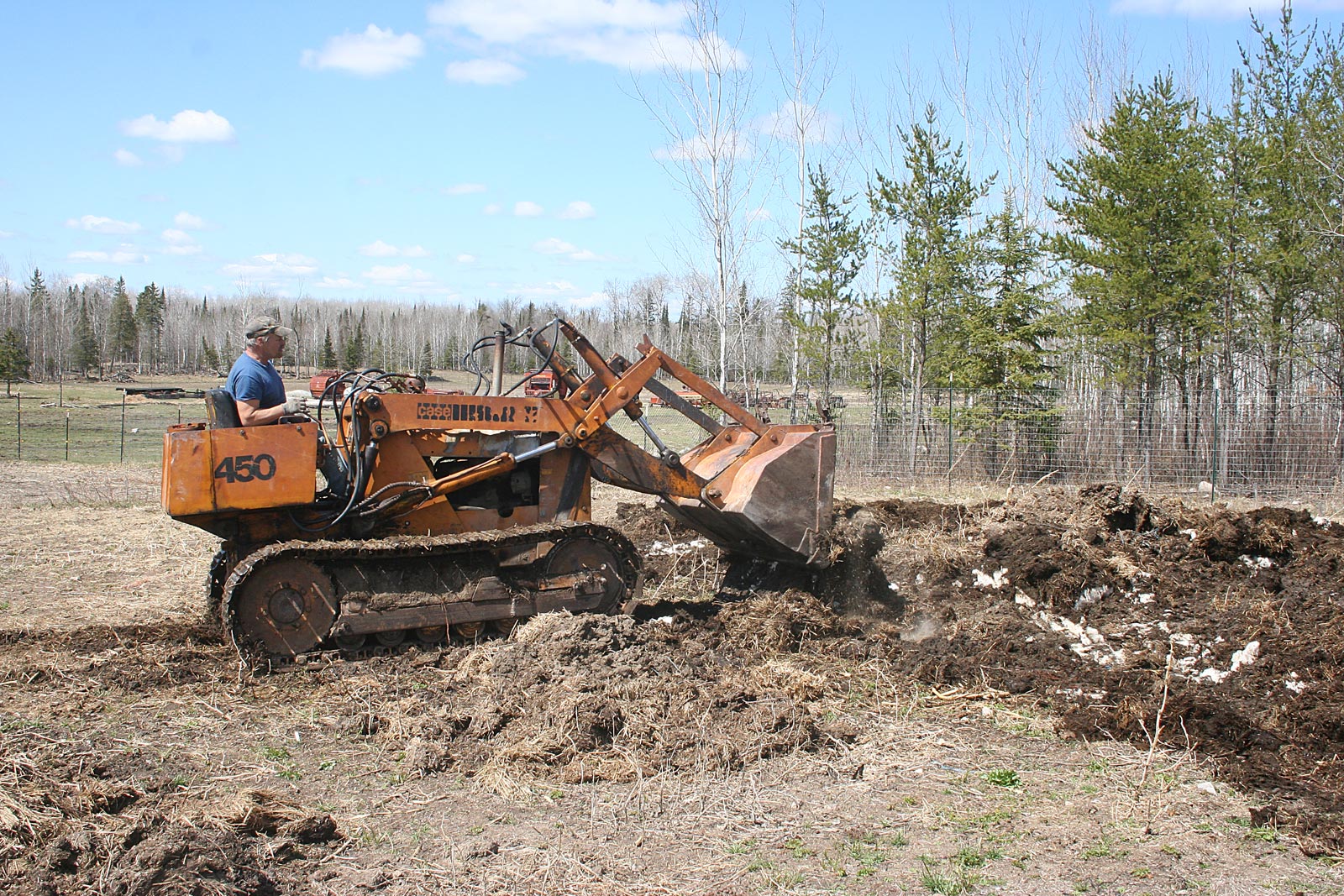 Our spring peeper frogs are now singing in the beaver ponds and irrigation pond right below the bedroom window. I love their jingle bell song; it sounds just like bells ringing. Today I'm planting my first daylily plants I got on the online Lily Auction, my favorite addiction. The ones I planted last year and the year before are coming up nicely. I can't wait until they bloom with all their fancy forms and colors!
We're still busily filling seed orders for folks. I'm amazed how many big seed houses are sold out, closed or not taking orders. And here we are, the "little guys" keeping on keeping on with 90% of our inventory still available. All that harvesting last fall paid off! — Jackie