For two days now, we've been getting a very nice rain. So far we've gotten a little more than half an inch and it's still raining. Hooray! Our fields and pastures, not to mention the orchards and gardens were very dry. We were afraid we wouldn't get a good hay crop because of it.
Two days ago our cow, Surprise, delivered a nice but very weak bull calf. When we went down to put out round bales, he'd just been born and was lying out flat — not a good thing. So Will took the four wheeler and brought him up to the house as it was supposed to rain, and chill on top of weakness would have killed the calf. Will managed to get some colostrum from Surprise after I had warmed up some whole milk and fed that to the calf, which took a lot of coaxing. I used a goat nipple as that works best for weak calves as it's softer and smaller — easier for them to grasp and suck. He was not in good shape though, and we both expected him to be dead, come morning. He wasn't and continued to drink a 12 oz bottle of colostrum every two hours. But he still couldn't get up. Last night he got up by himself and stood a couple of minutes then went down. This morning he drank two full bottles but is still weak. Will helped him stand and he managed a few minutes before going down again. We're still hanging in there with him, praying he'll get stronger. Meanwhile, he's still in the living room where we can keep a close watch on him. (No, he isn't housebroke!) Oh well, I needed to scrub that braided rug anyway…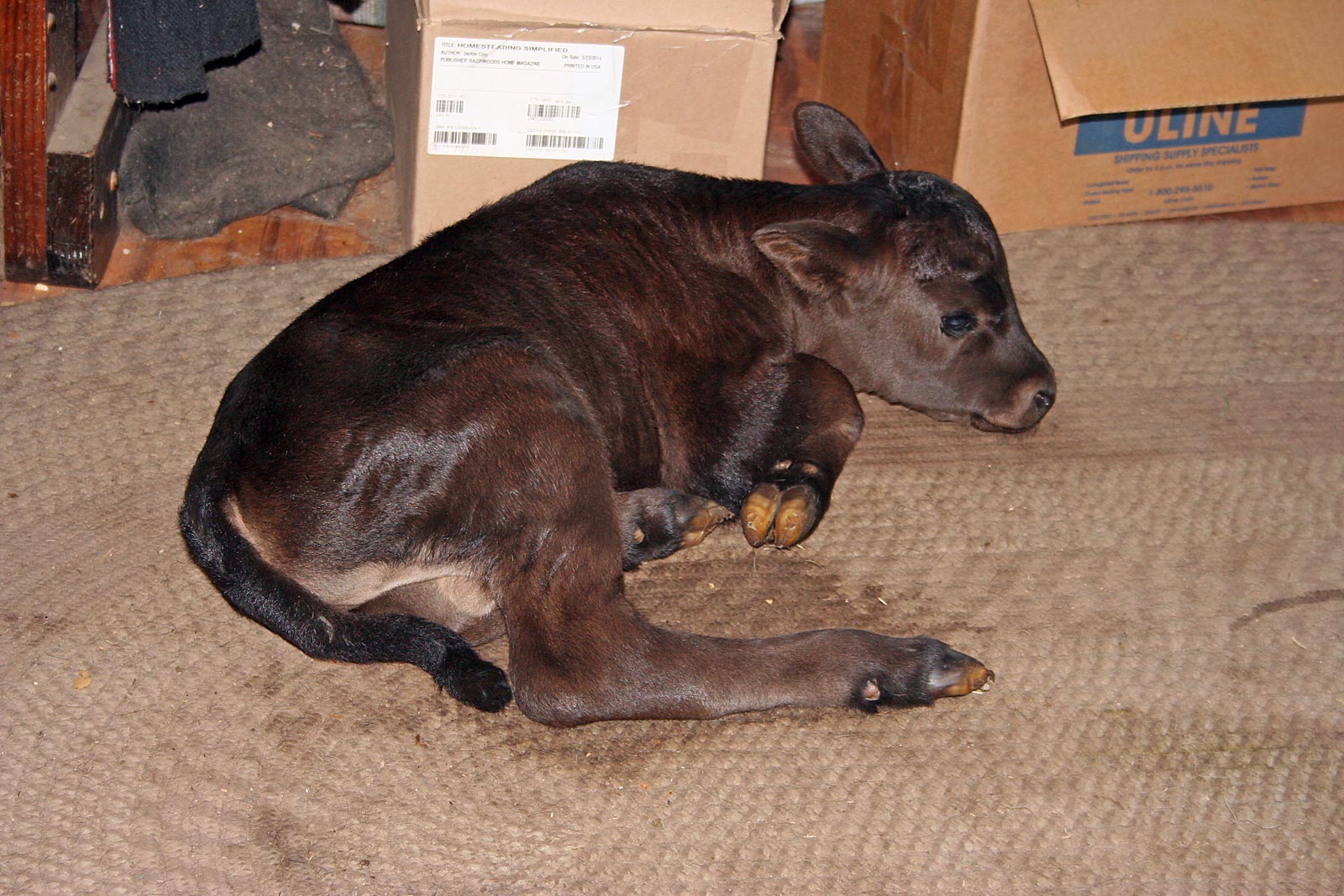 Over the Memorial Day weekend, David and I visited the cemetery and straightened the flowers on his dad's grave (a Marine Corps and Army veteran) and Mom and Dad's. When we got home, we started in on that big mountain of ash firewood next to the storage barn. Luckily, we have a tractor-mounted log splitter, which is very handy! I run the splitter and Will carries the logs. We split and split for three days. But now we're done with that pile and are ready to move on to another. That ash was green this winter so we won't burn it for two years until it gets good and dry. Green wood doesn't heat as well as dry and can cause creosote in the stovepipe. We do try to keep two years' worth of wood under cover every year — just in case.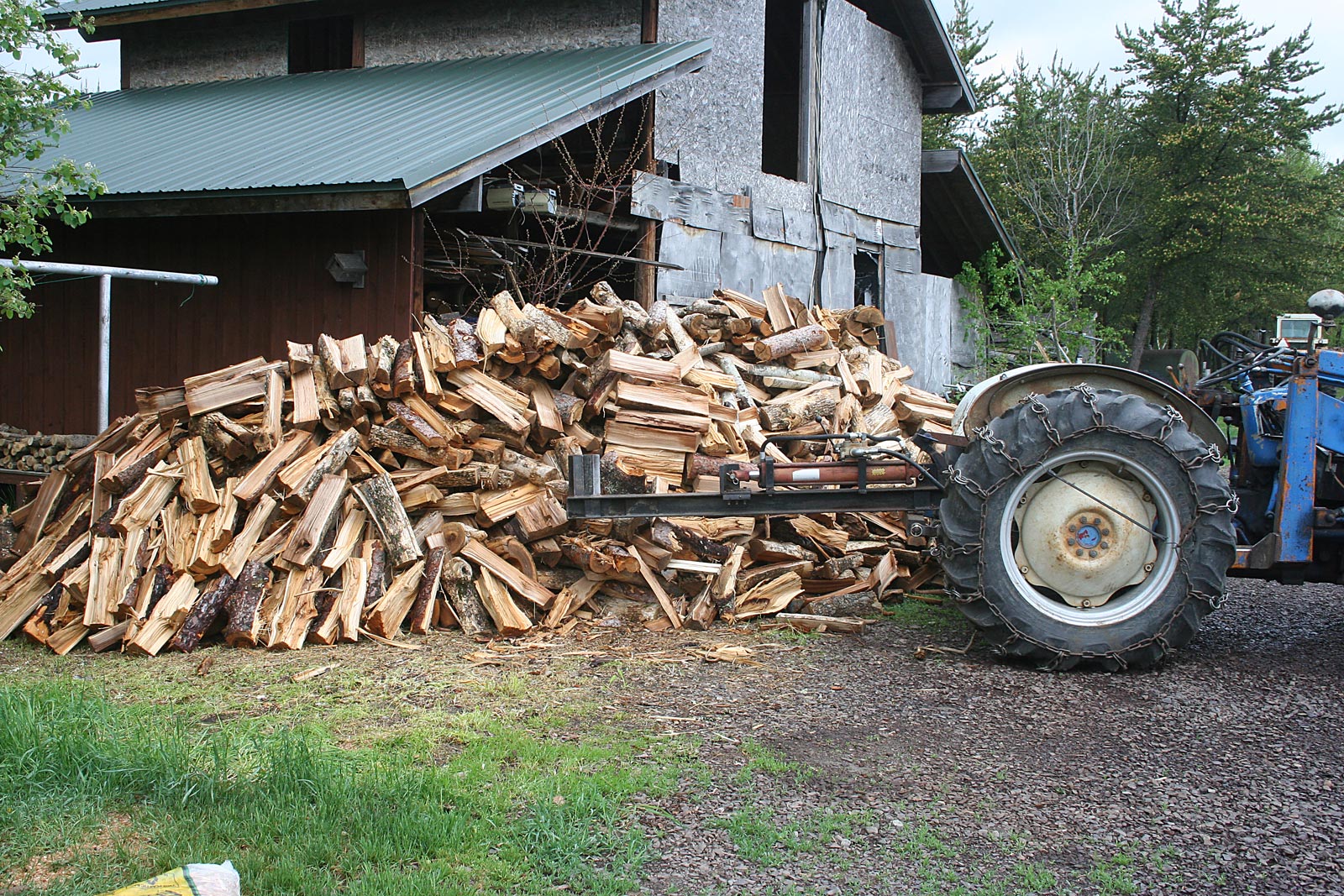 While I was off mailing seeds to folks today Will put up five trellises for peas and beans in the house garden. I was holding off planting as it was so darned dry. Now I'm gambling that it won't freeze after they're planted. It won't hurt the peas but the beans will have to be covered if a frost threatens and they're up. I've got a lot to plant this year! — Jackie