We were so happy to get another good rain. It came at night with a lot of thunder and lightning but no severe weather. We were worried about getting hail from the storm, but we were fortunate and just got the rain. The gardens continue to grow well (except the cow-eaten North garden!). I kind of took a peek into the North garden from the gate and the potatoes and tomatoes (extras) looked well, as did many of the squash and pumpkins. I didn't dare go look closer as Will said he'd only found six stalks of corn that were not eaten out of four big patches. Perhaps some others might continue to grow after the top was eaten? I sure hope so.
Yesterday Will and Blake got the final barbed wire fencing finished on the Wolf forty and in the evening, Will went out and hung the two gates on the Wolf road. Today, they and David are busy trying to get all three rolls of woven stock fencing up on the west fence, between our land and the neighbor's hunting land. We don't want any stray calves crawling under the wire and "trespassing" on his land. With luck, tomorrow we should be able to turn the cattle out on that good pasture — all 30 acres of it. (David's cabin area has about 10 acres fenced off with the cabin.) If you'd like to have more information on how to make a good fence for any of your livestock, check out the fencing chapter in my book, Homesteading Simplified, available through BHM.
We're starting to eat a little from the garden. Besides the pigweed and lamb's quarter greens (weeds!) we've been harvesting for a month now; our lettuce and radishes are giving us salad fixings. When we tilled the House garden, some old radishes survived and started growing. Now there are quite a few plump seed pods. I love munching on those and adding them to a summer salad. They're crisp, juicy, and have just enough radish flavor to make them very tasty. Of course, the asparagus is finished and I've let it go to ferns but boy, did we enjoy it while it lasted. And there's plenty in the pantry, all canned up for winter too.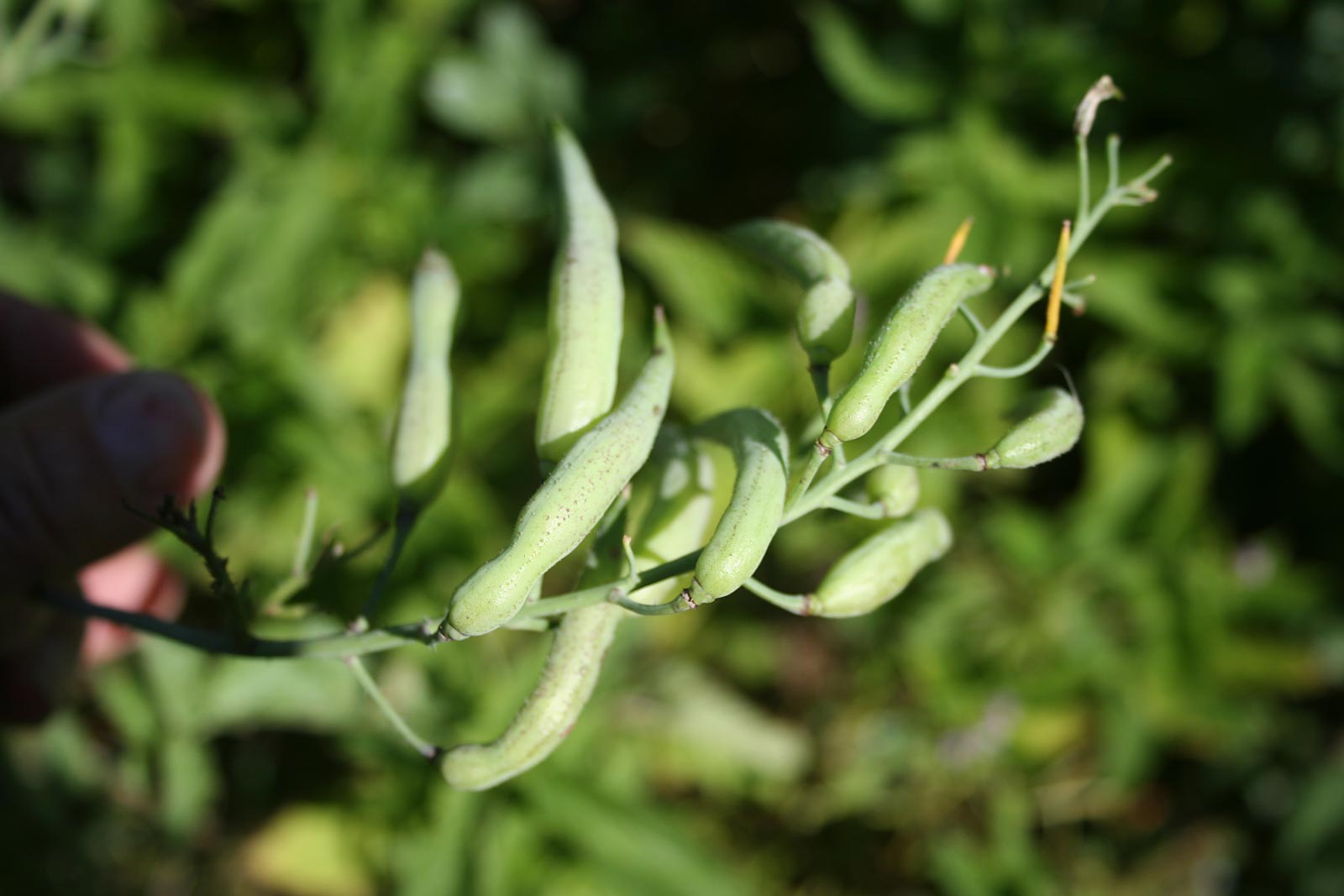 The pole beans have climbed to the top of the stock panel trellises and are reaching for the sky. All of the beans are starting to bloom, and some have such pretty blooms, ranging from pure white to deep purple. The bees sure love them! We don't have honeybees because of Will's allergy, and no neighbors within six miles have them. But we have lots of bumblebees and other wild pollinators.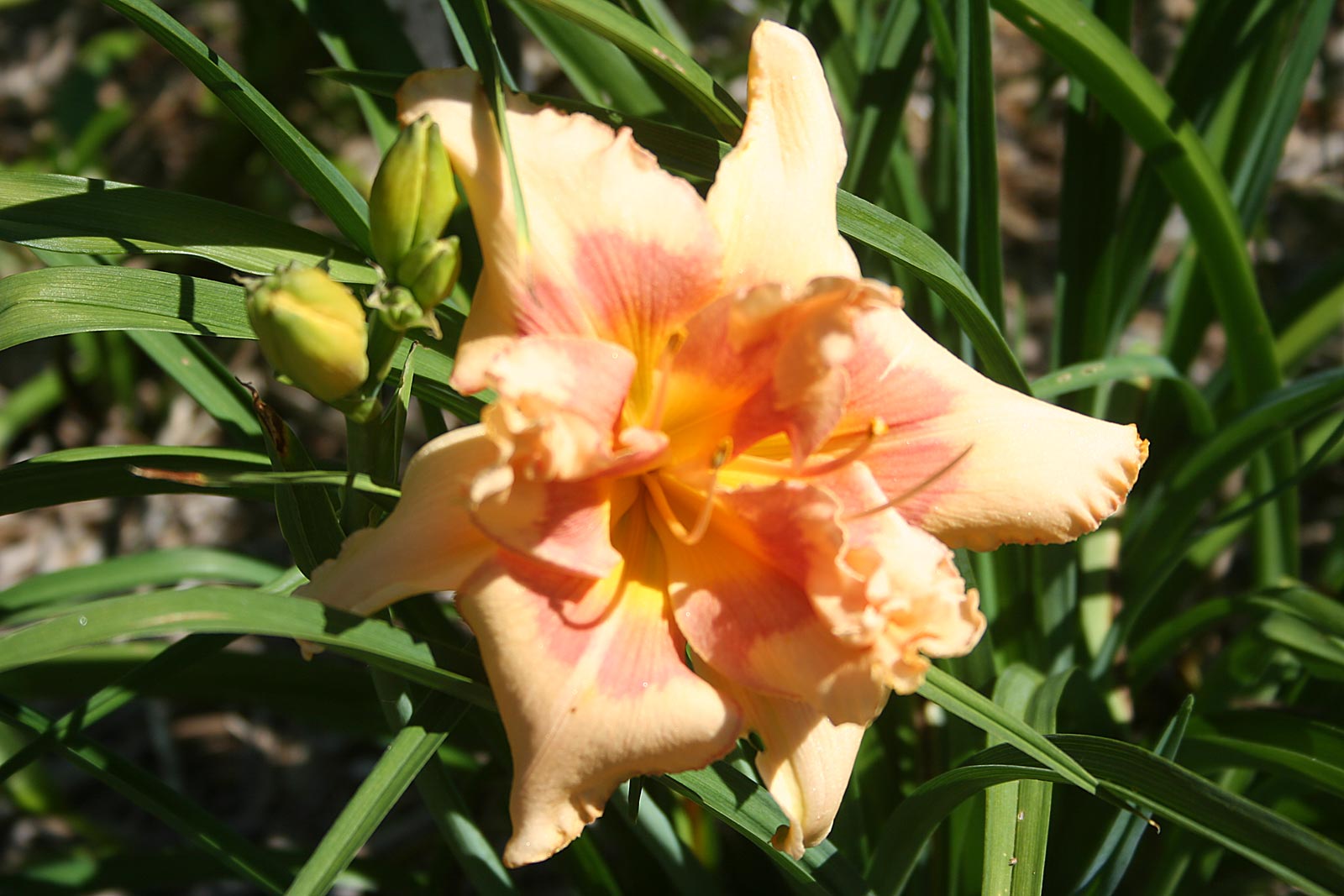 My fancy daylilies are starting to bloom. I've kind of neglected them as we've been so busy with all the gardens and my wonderful apprentice, Alisha, hasn't been here to baby them. But daylilies are forgiving and bloom despite my lack of care. (I promise to weed them soon!)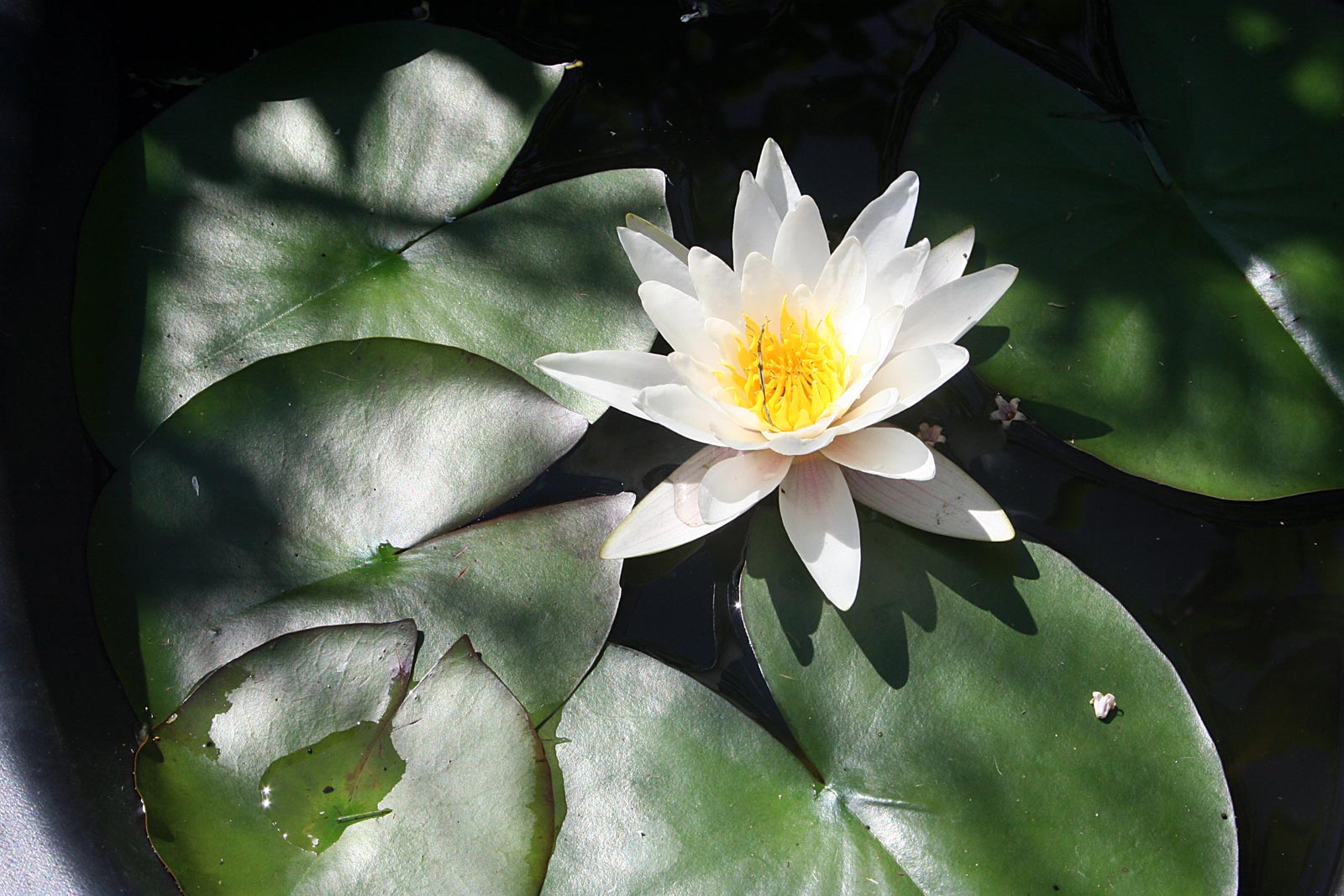 This morning I saw a beautiful bloom on the water lily I'd planted in the fish pond this spring. It was simply stunning! How a few flowers lift your spirits. — Jackie