But harvesting and processing goes on. Every day I'm taking seed out of various tomatoes, melons, peppers, and beans, trying hard to save every single one. As this year was our worst gardening year ever, it's been a real challenge. The cows getting into three gardens didn't help much, either! Luckily, our friend, Dara, grew some crops for us and she doesn't have cows! So we were able to get abundant seed from the crops she grew as well as a new corn Will is developing out of a cross between Seneca Round Nose (a flour/roasting ear that is very long) and Seneca Sunrise, the sweet corn Will bred. His hope is to get a nice long ear with more rows than Seneca Round Nose and have a sweeter corn than it as well. This is the second-year cross and we are very happy with the results. We've eaten some and found it juicy, tender, and sweet with that old corn flavor.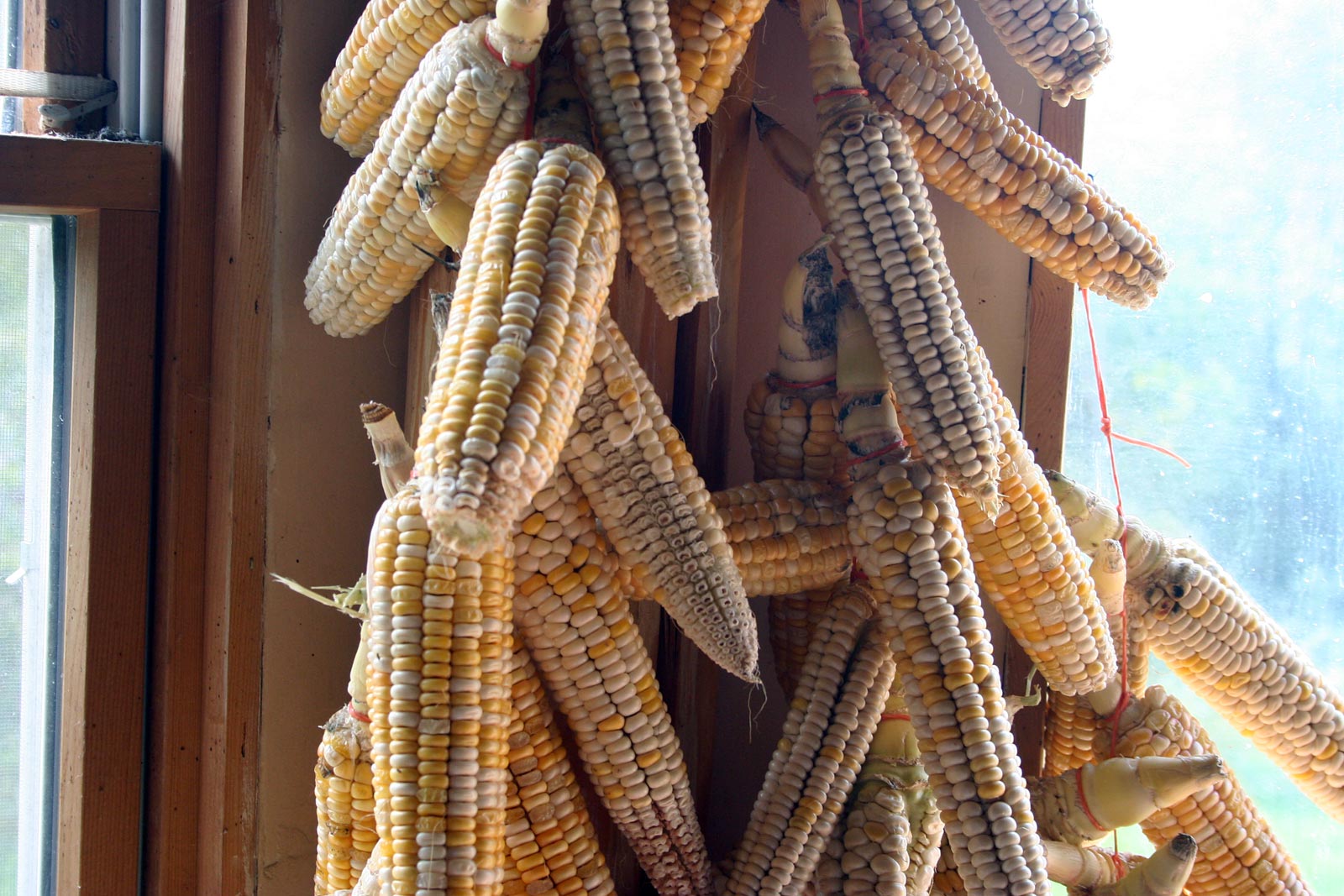 Yesterday Will harvested many of our Trailman crab apples as they are starting to fall from the tree in the wind. I'll quarter them, seed them and can them in quarts to use in baking. The skins are very thin and tender, so you don't even know you're eating apple peelings. He also harvested our last plums. These plums have an interesting history. Our late neighbor, Iva Nelson, planted some wild plum pits 80 years ago. Throughout the years, the old trees died out and their pits made new trees. The new trees finally ended up looking different from the regular wild plums in our area. They are larger and have more yellow on them. And they are also sweeter. My friend, Jeri, had two of Iva's trees in her backyard she wanted to get rid of as they were in the way of a new gardening spot. So in the summer Will and I dug them up and moved them to our little plum orchard, with little hopes those large trees would survive. But they did! And now they have their own children clustered around them so Iva's plums live on. I'll be making plum jam out of them real soon.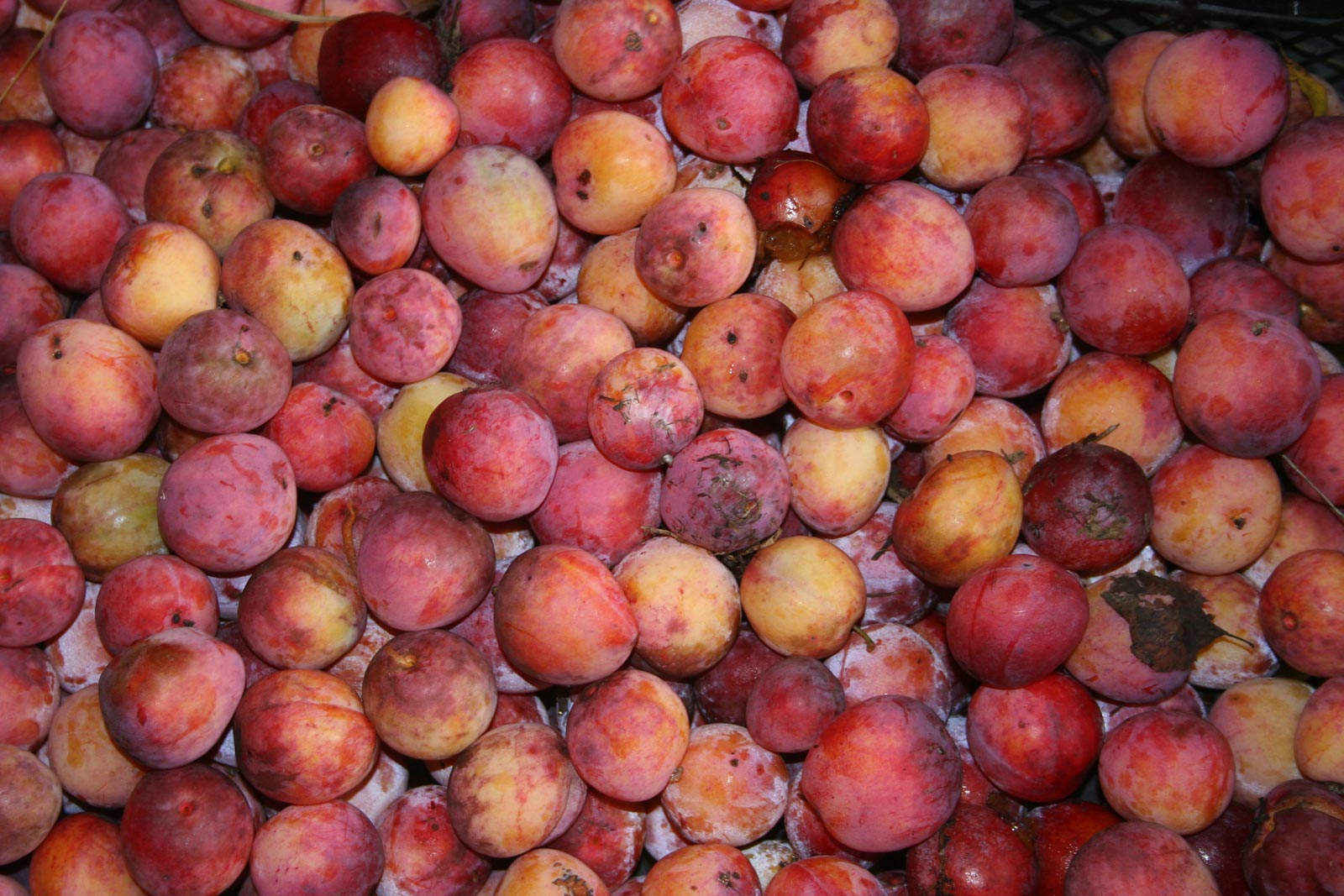 The beans are pretty much toast now. The freeze got to them even though they were covered with plastic tarps and blankets too. But we should still be able to harvest quite a few dry beans from the dying vines.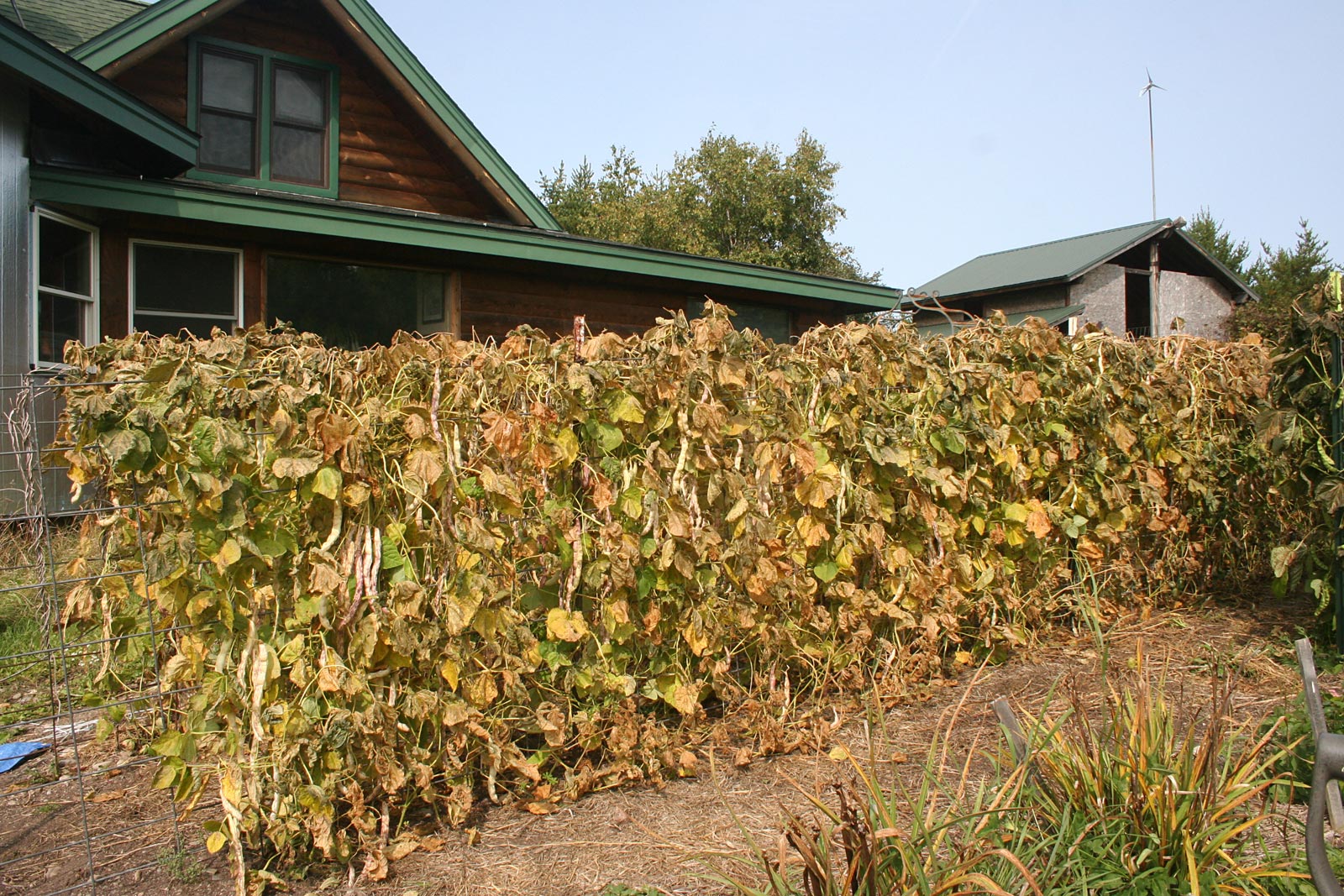 Besides the pole beans, I've got a ton of bush beans to pull in. It was a very good year for bush beans although the pole beans were much later than normal. And we got an earlier frost than usual. Oh well, I'm not complaining. Many folks have it much worse than we do. Actually, we're drowning in harvest and I feel so blessed! — Jackie