It always seems to happen that way; we work, covering everything we can with blankets, tarps, and whatever we can find. That buys us a few days. But then — like a couple of nights ago — the forecast temperatures of 30 degrees dived to 20 degrees. Even under sleeping bags spread out, plants were killed. So we cringed and kept on saving what we could. And we are still at it! Even though we've been picking dry beans, it seems, forever, there are still more of them out there. I picked a full bucket of Magpies yesterday. (The bean, not the bird!) And there are still more, plus Brighstone, Blue Shackamaxon, Carminat, Iroquois, and a trellis of assorted eating beans. There is the Glass Gem popcorn, and more Oka muskmelons too. But we're getting it done. Our wonderful apprentice, Alisha, came for a visit and is staying for a few days for a break. And boy is she a hard worker! So we have another hand at shelling beans. (Oh, did I mention we have something like eight 5-gallon buckets of dry beans in the pods waiting to be shelled?) Some, it's easy; you just have to tread on them in a crate which pops the pods open and the beans drop out. Then we have to just lift the empty pods out, leaving the nice beans. Some varieties have not only dry pods but semi-dry ones that we have to sort through by hand as some of the beans inside have frozen and are no good to save. They're either softer or kind of shriveled and have dark spots. We toss those into the compost bucket. You can imagine that's kind of time consuming. To help the beans dry, Will figured a way to use David's big, battery powered fan to circulate the air around the crates and through the beans, drying them much better and faster than ever before.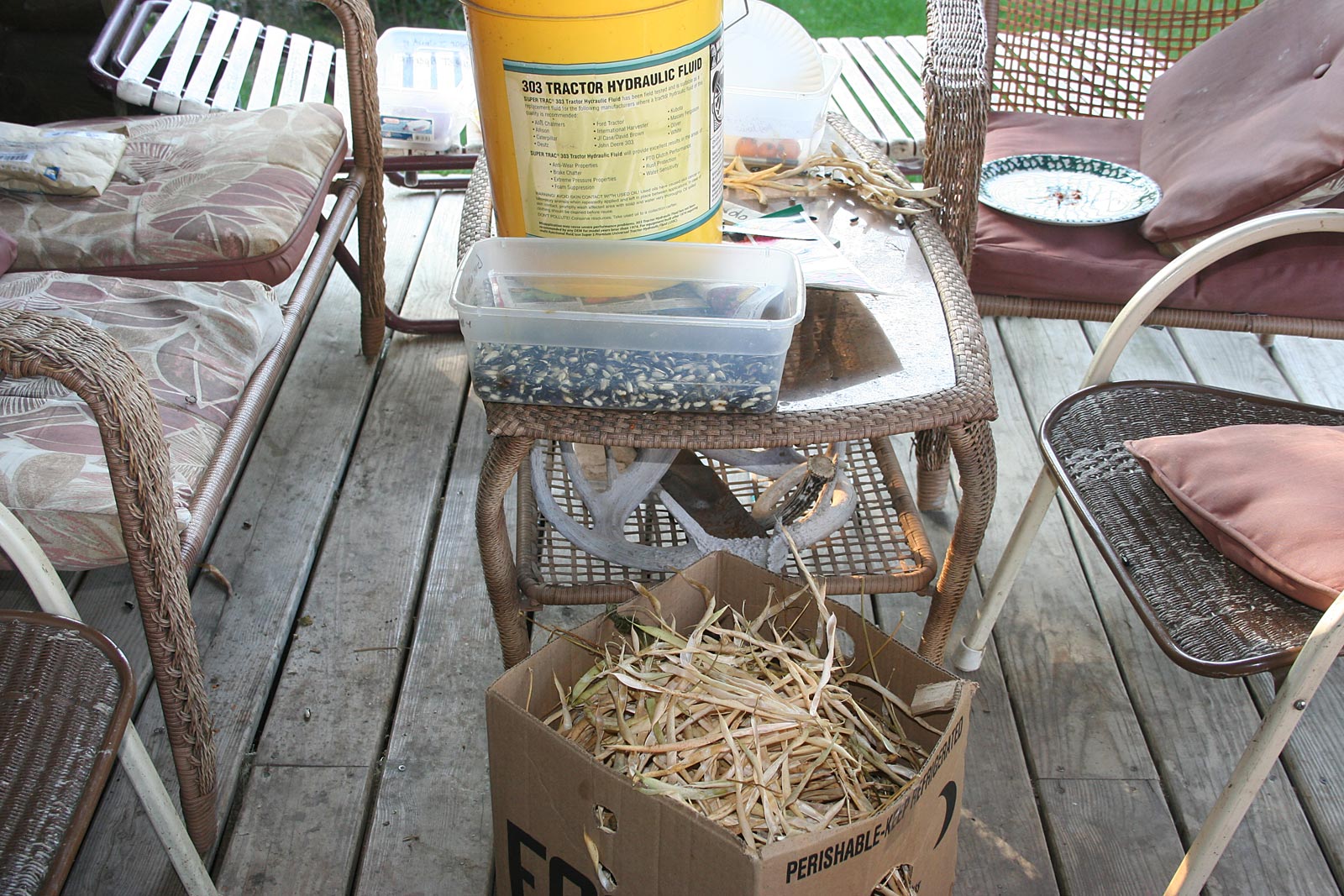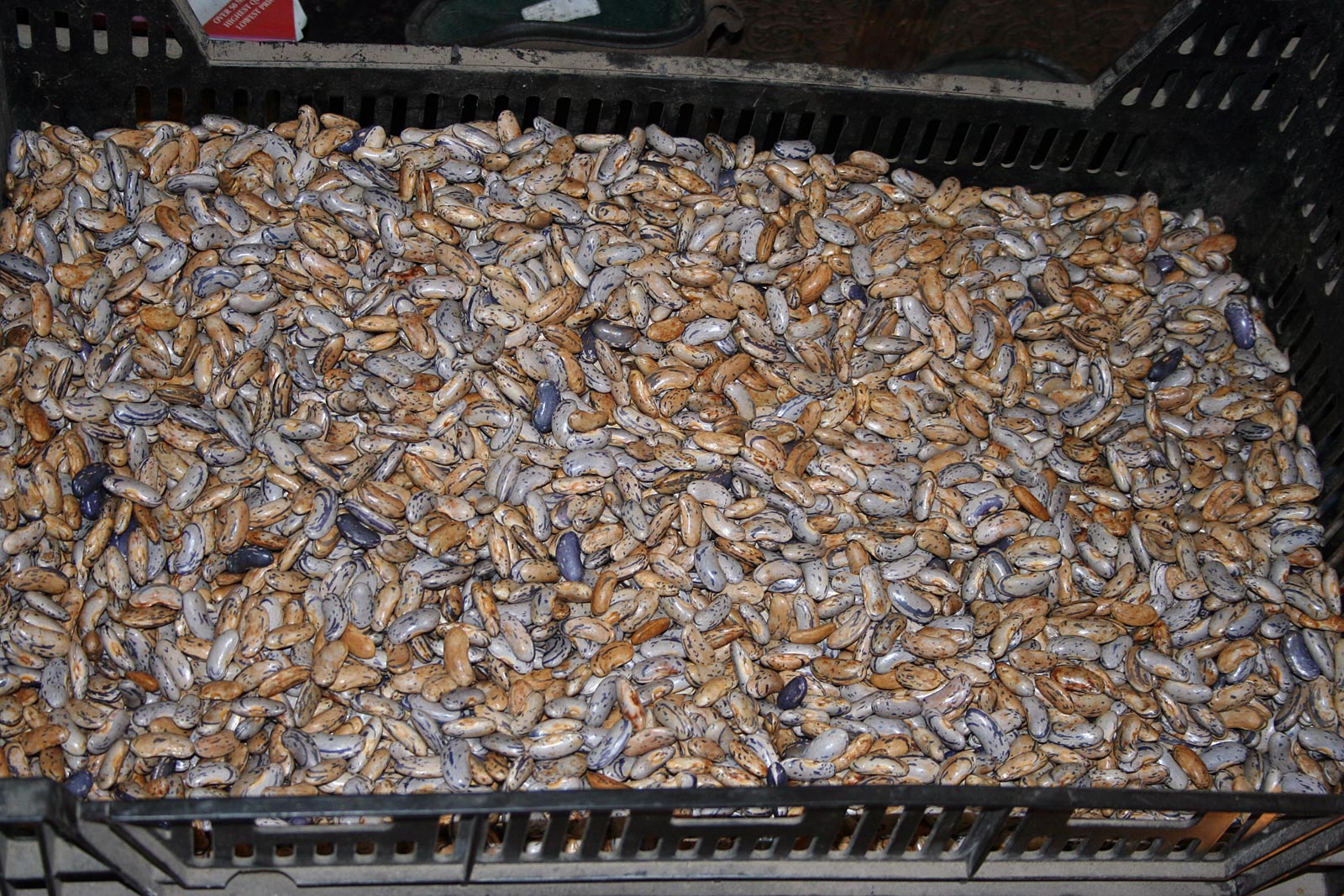 Saturday we all gathered and ate a big Sweet Dakota Rose watermelon. Of course, we not only enjoyed the juicy, sweet dessert but saved the seeds and the rind. I cut away the remaining pink flesh and the tough green peeling. And then I cut them up into 1-inch pieces. After soaking them in salt water over night, I showed Alisha how to make one of our favorite treats, Watermelon Rind Pickles. It only takes a few minutes and ingredients so in a little over an hour, we were taking out half pints of this wonderful pickle from the water bath canner. And we still have a couple dozen more watermelons, so we'll be making a lot more pickles! (If you'd like to give this recipe a try, you can find it in my book, Growing and Canning Your Own Food, available through BHM.)
I continue to seed tomatoes and that's a slow process as we have so many different varieties. Our black Labrador, Spencer, is our quality control. He just loves tomatoes (and most all fruit and vegetables). So he sits, begging, next to me on the porch as I cut tomatoes. I give him pieces I've taken the seeds from and taken a taste myself. Most of them, he gobbles down. But a few I didn't like particularly, he just spits out onto the floor! We won't be offering the Spencer-rejected varieties.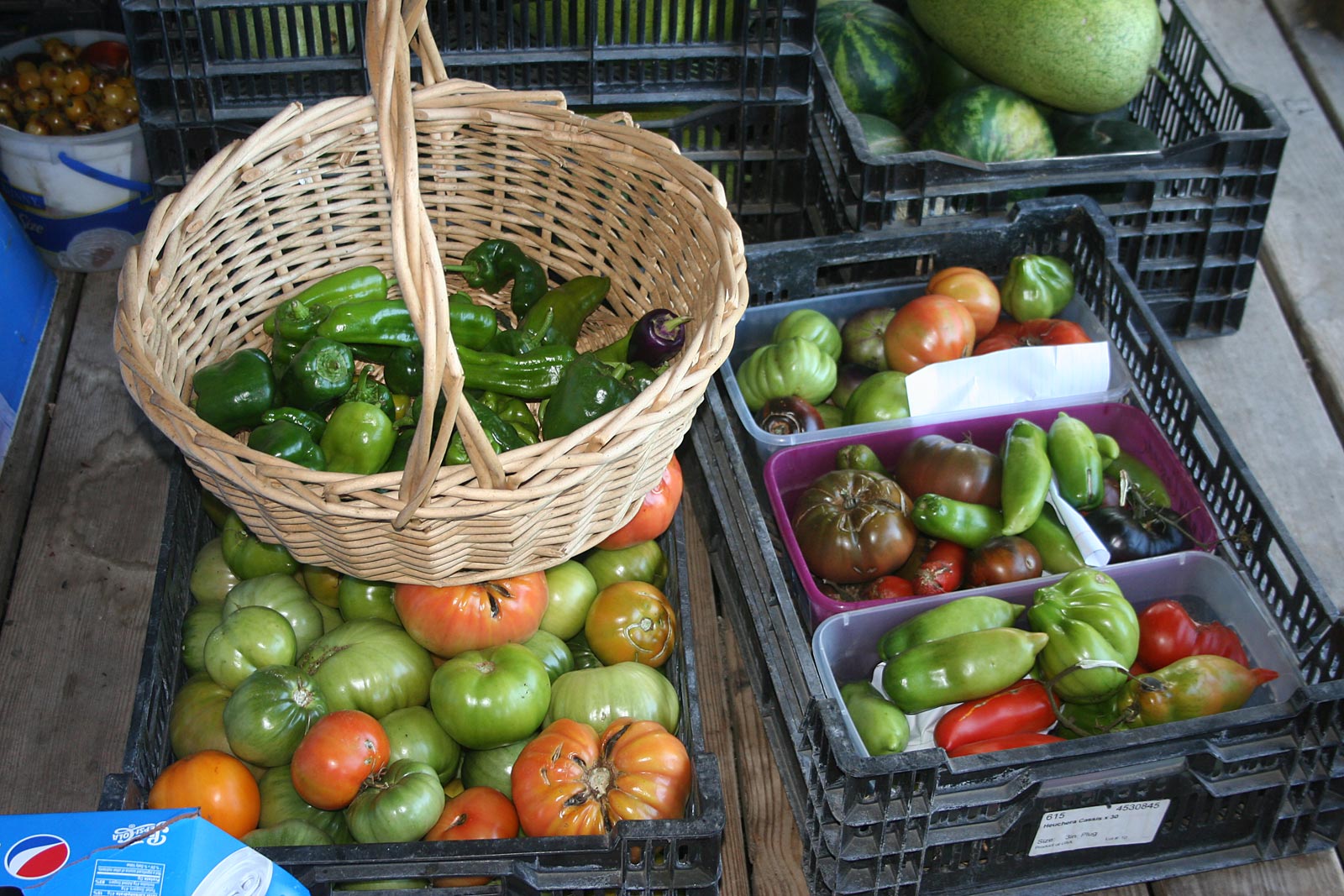 We still have some peppers left over from before frost picking so I also made some more Vaquero relish. As I didn't have time to first make Cowboy Candy, I just used the syrup recipe and ground up a few jalapenos along with the rest of the assorted peppers. It turned out very good. We just feel so very blessed to have such an abundance of food! Not only that, but our family and friends do too, because of our garden. And my oldest son, Bill and his family also grew a nice garden and are putting up lots of food from it. Bill even saved me some Crawford beans that had over-matured and some Burracker's Favorite tomatoes that he took seeds from and is saving for us. My granddaughter, Ava, wanted some seeds too so she could save them. I'm so tickled she's interested! — Jackie