With crates and crates of various produce crowding our front porch and entryway, I'm busy as can be, saving seed and canning up tons of food to line our pantry's shelves. Two days ago I put together a nice batch of tomato salsa, using some of the tomatoes I'd taken seeds from as well as some out of the crates which are slowly ripening on the porch. I also added some onions from the garden which had green leaves yet, as they won't store well, and some sweet peppers I'd taken seeds from. I love it when I can use everything! The chickens sure love the left-over tomato scraps and reward us with nice eggs. But those eggs are slowing down now that the days are getting shorter and shorter. Yes, I could put a light on in the coop; we have enough battery storage for that. But I feel the hens deserve a winter "vacation" from egg laying. Doing so has left me with older hens that still lay an egg every day from early spring through late fall.
One of our favorite newer tomatoes is Tip Top, a nice, mid-sized, round, very smooth tomato with great flavor. It's a wonderful canning tomato — full of juice and meat too.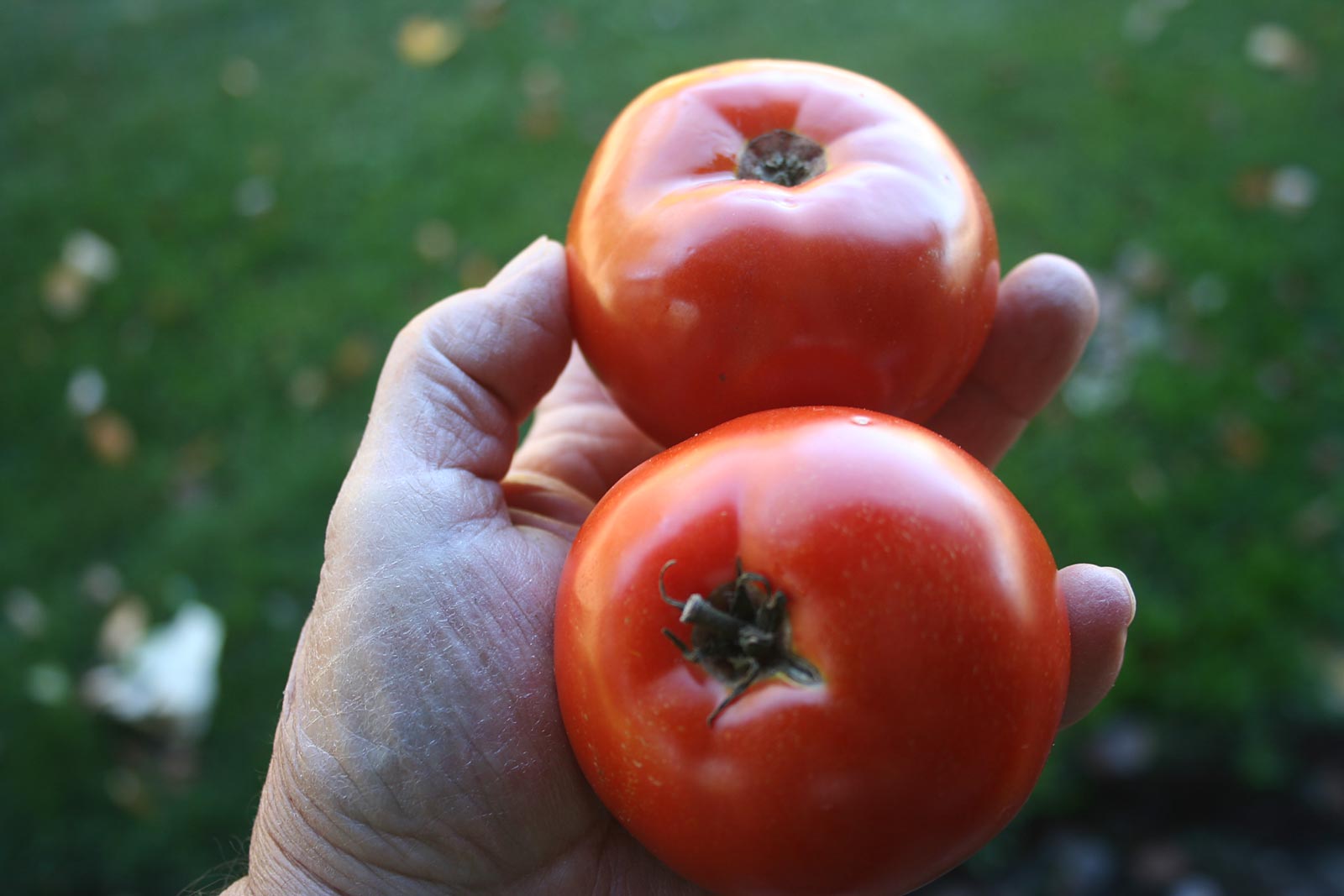 I canned up more rutabagas and was going to pull the last few as well as our cabbages. Then I went down to the garden. Oh oh! The *#@! deer had gotten over a low spot in the fence and eaten all the cabbages and the parts of the rutabagas that were out of the ground! No wonder I like to hunt deer. I was mentally moaning about the loss of the cabbages especially, when our friend, Tom, came over, bearing two baskets full of huge cabbages. He had a huge, bumper crop and is only one guy. Could I use a few? Oh boy Yes!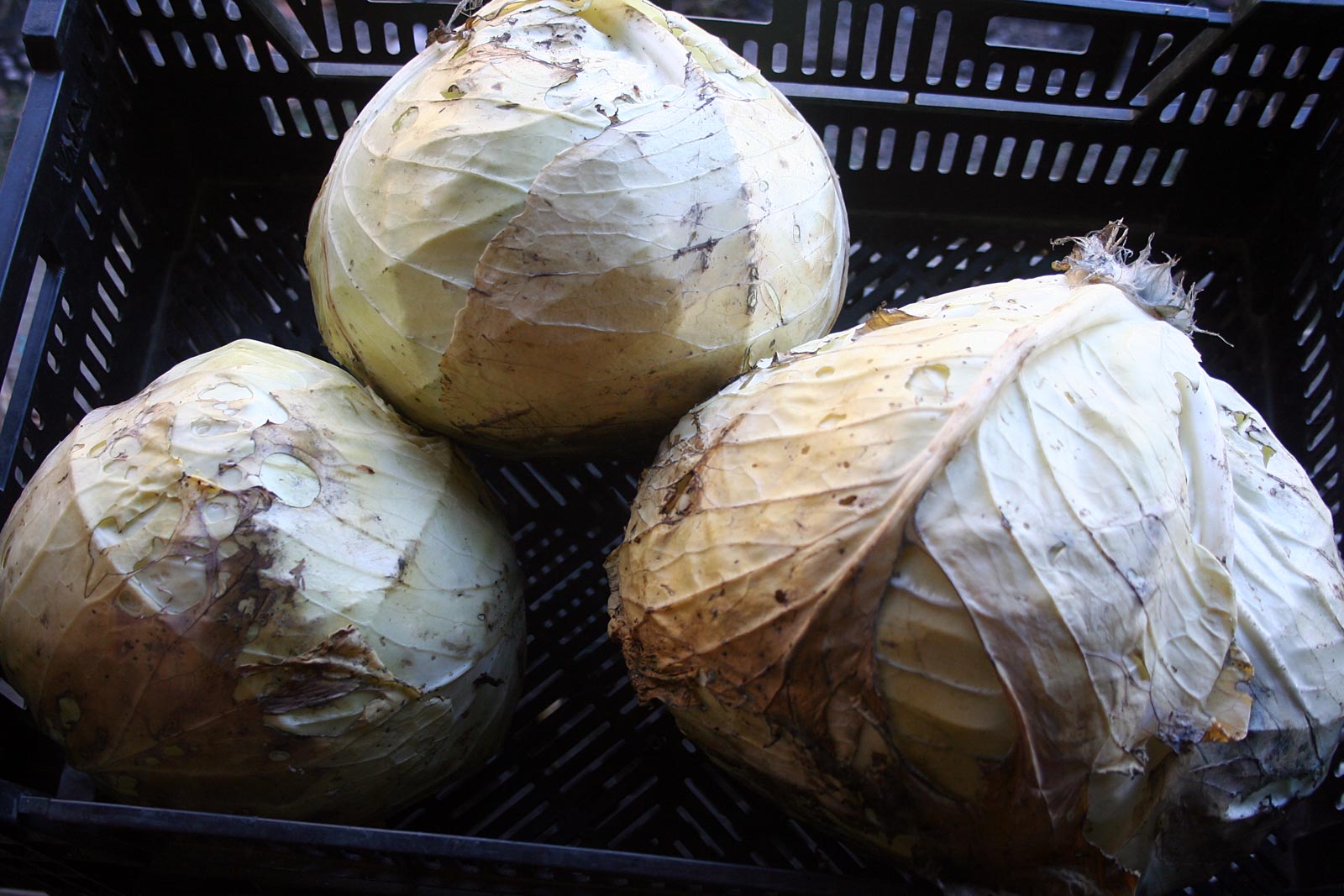 Now, on to rutabagas and carrots … Yum! I love fall! — Jackie