Or snows actually. Last night we were driving home from the store and it began snowing. Then it really snowed, so heavily we could hardly see the road. And the temperatures are diving from the 70's down to 20 degrees. So I pulled all the peppers out of the hoop houses as it is not going to warm up anytime soon. I'm making tomato sauce like mad out of the ripened tomatoes on the front porch. I'll have to bring the good, green ones indoors since the porch will soon be too cold for them to survive.
Likewise for the squash. As our huge pile of squash in the living room and downstairs bedroom are hindering walking, I'm cutting into them every day, taking out the seeds and using the meat for various uses from dehydrating to canning and baking. We sure do love our Borchardt's Wonder. This pink, oblong heirloom squash is quite similar in taste to our favorite, Hopi Pale Grey. Fortunately, we have tons of squash and good seed from them where our poor Hopi Pale Greys got eaten up by the cows except for two small ones they missed. Luckily, though, friends, Erin, Mia, and Vala had good crops and said they'd save seed for me so I won't disappoint customers. Erin already sent me two big bags of nice, fat seeds! Thank you so much! However, as we don't have as many seeds as we usually do, and because this squash is so popular, we will only be offering 10 seeds per pack this year so more folks can get a start with it.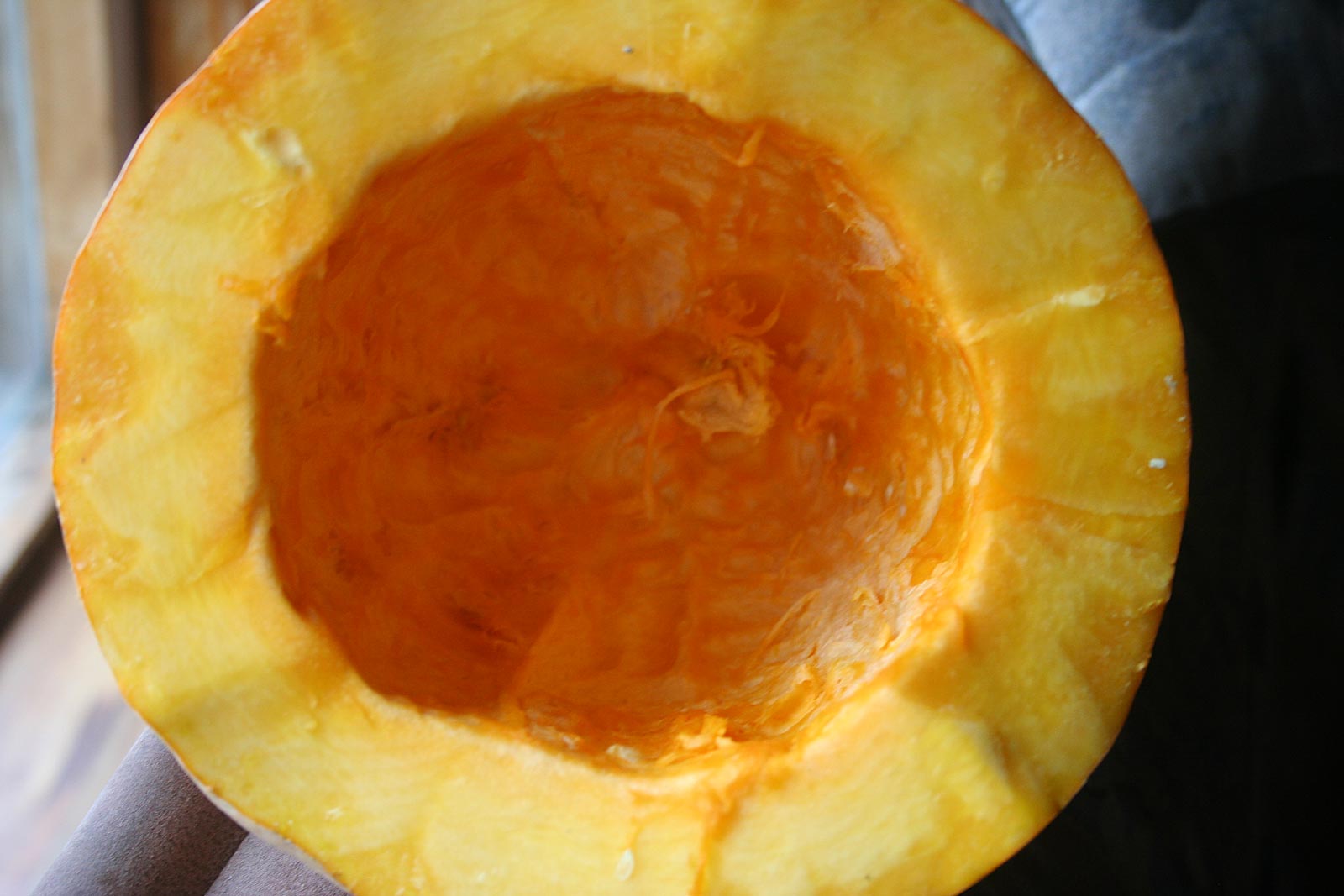 Another wonderful pumpkin we love is Olinka, which is not only decorative with orange stripes over dark green but has oh so tasty naked seeds. All you do is salt them and roast them; no hull to chew up. So cool! And, unlike many naked seeded pumpkins, the flesh is also quite good. What a winner in our book!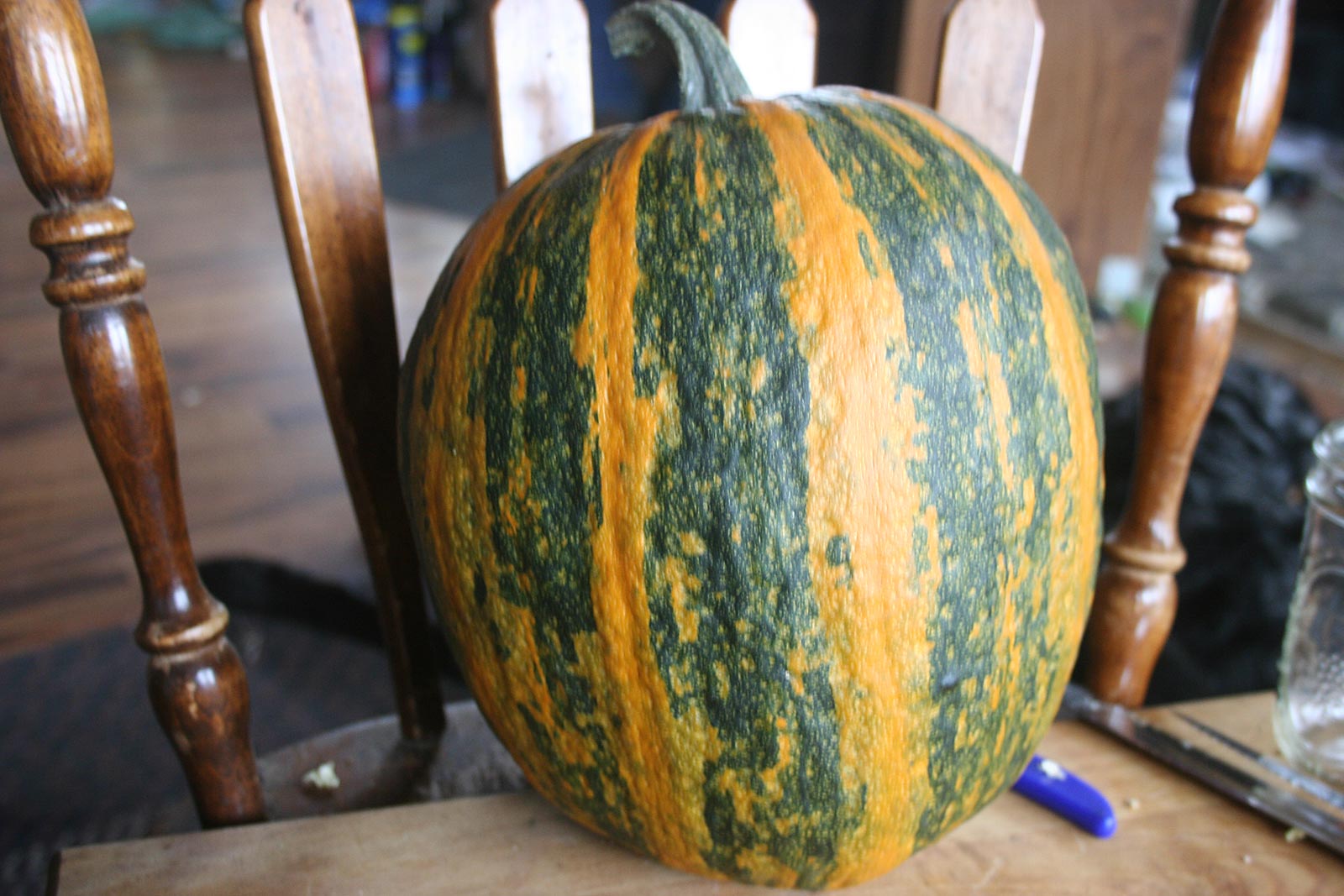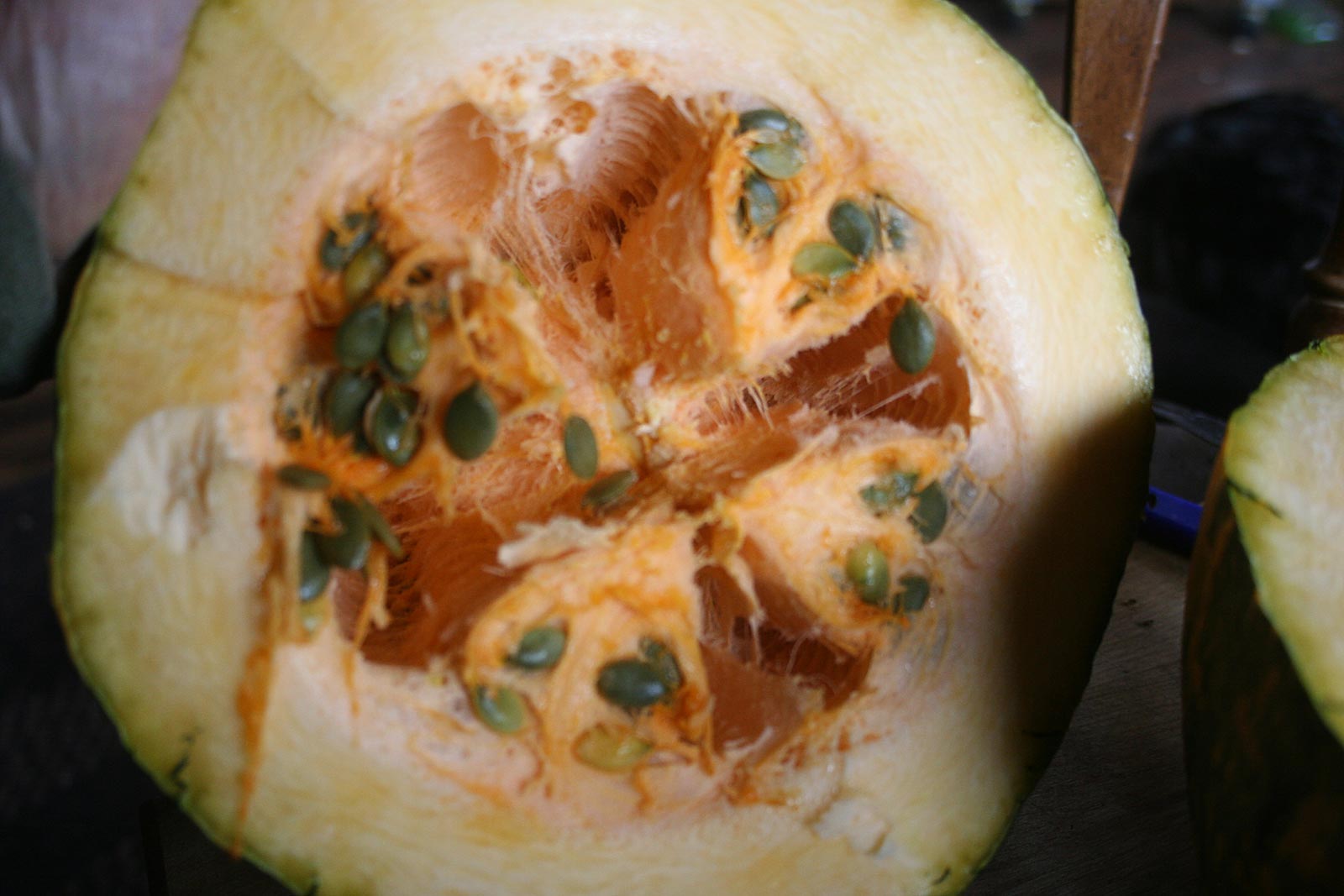 We sure are enjoying our wild turkey family. I think three of the four "kids" are toms as they're starting to strut in front of our old tom. Oh well, we still love them! And we're glad they came home before serious snow begins. The snow we had last night never stuck around. Thank God! I'm not ready for it yet. Will still has a load and a half of round bales of hay to bring home. He had a flat on the front tractor tire yesterday, which slowed him down quite a bit, especially when it was raining all day. — Jackie