Although we keep a close watch on the weather forecasts, both on the TV and weather radio, nobody was forecasting a foot of snow for us. But when we woke up, expecting that inch, we opened our eyes to a foot of fluffy white stuff. Wow! Only our snow-loving cat, Mittens, enjoyed it. She jumped off the porch, stuck her head under the snow and ran forward with her tail straight up in the air. She looked like a mini snowplow with a tail! I've tried to get a picture of her doing that but she's one fast cat and no dice, yet.
We feed the deer in the winter, keeping our "emergency" meat nice and healthy. We have had lots of beef and pork so haven't hunted for a few years, but who knows what the future may bring. One of our favorite does is missing the end of her right ear. We call her Croppy because of the cropped ear. She hadn't shown up yet and we were worried she'd been shot. But this morning, she was among the eight that came for their corn. We were so glad to see her!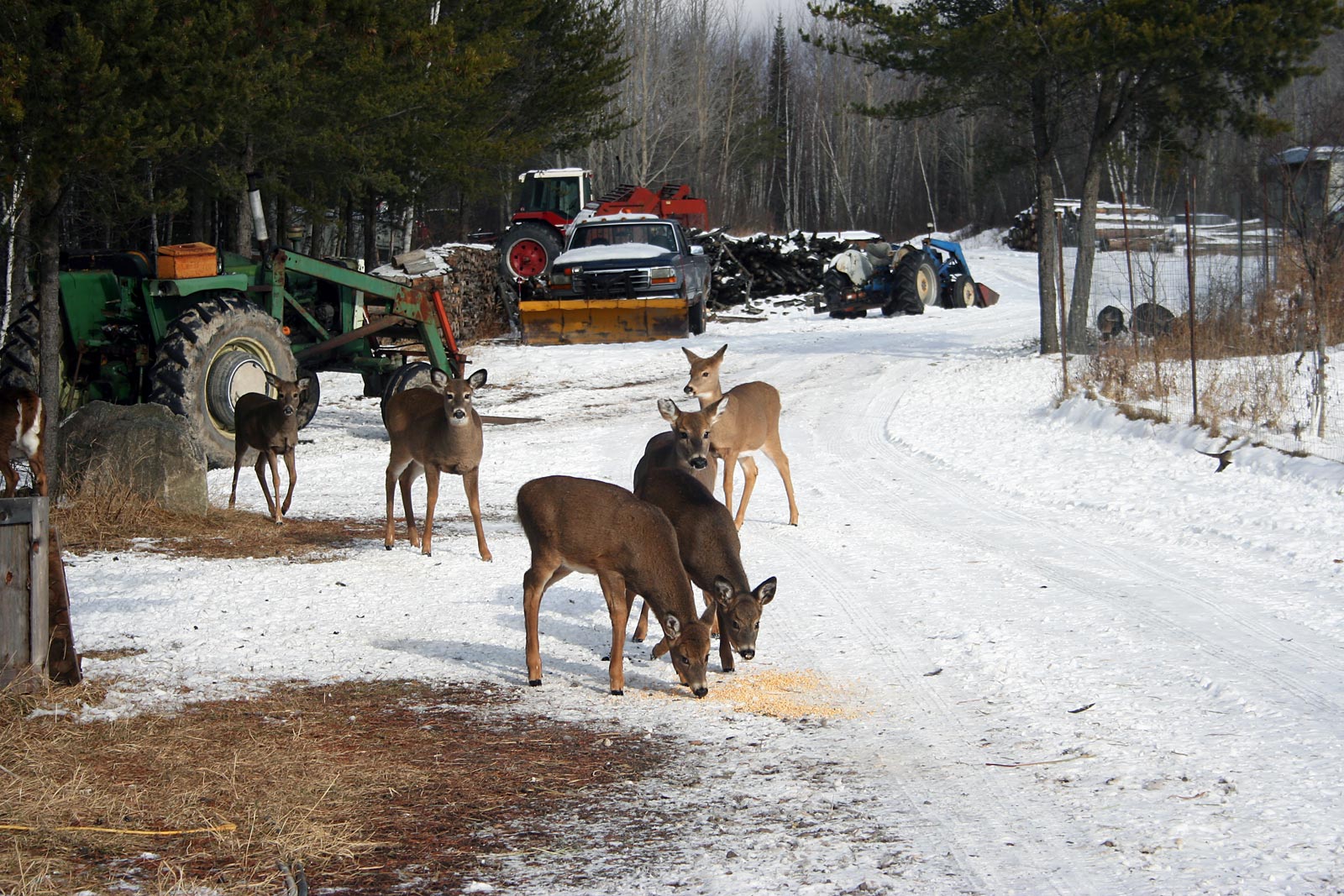 My oldest son, Bill, called on Friday to say he'd just shot a nice 8-point buck. A couple of days earlier, he asked me if he shot a deer, if I'd want it as our grandson, Mason, had already provided plenty of venison for them. Of course I said "sure!" as I wasn't hunting this year. (Way too busy!) He skinned and quartered it and I drove down yesterday to pick up the meat. The roads were dicey the farther south I went. Where we had just gotten a trace of new snow overnight, they had around six inches of blowing, drifting snow. I picked up the bagged quarters and drove home. The roads had gotten much worse; there was a big truck in the ditch with a gooseneck horse trailer still hooked up, luckily upright where the truck was on its side. Lots of emergency crews, wreckers, etc. I hope nobody was seriously hurt. As folks don't seem to understand they should slow down when the roads are slick, I went home the back way. It took longer, maybe, but there was no traffic to worry about.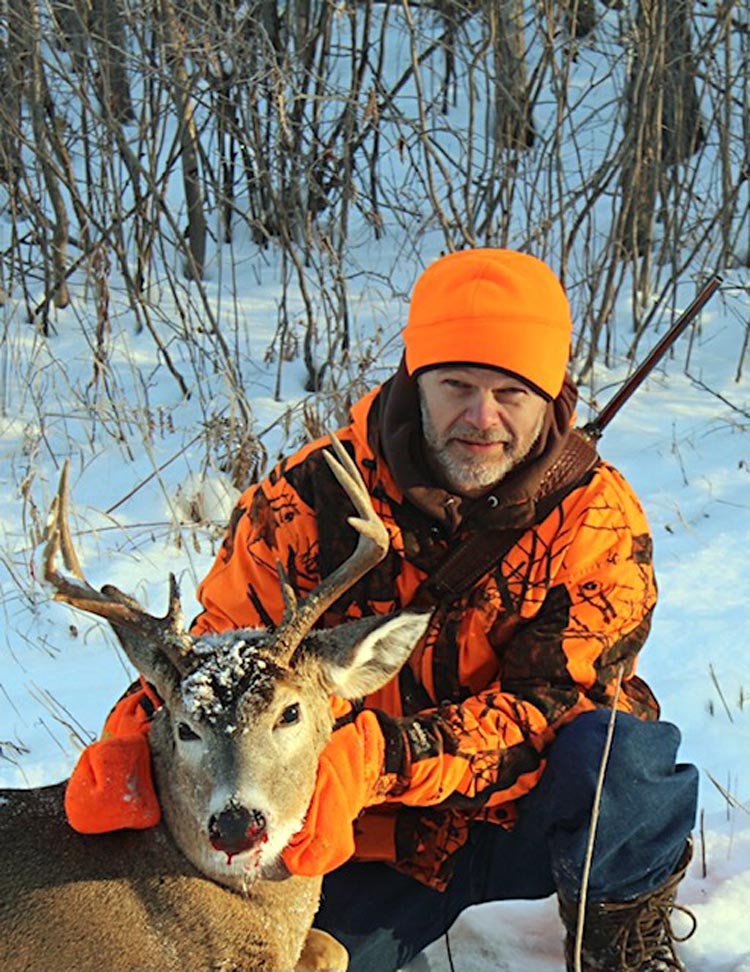 Today I'm gearing up to get that venison canned up. I'm cutting most up into stewing meat and grinding the rest to mix with beef, which will be canned as spaghetti sauce and more chili. Last night I got out my electric meat grinder and washed it up and made sure all the parts were there. Now the sun's out and I'm all set to go. Will and I worked all weekend on packing seeds into their envelopes as a lot of people are thinking seeds may become scarce this spring as they did last spring, due to COVID-19. Boy, aren't the numbers of this pandemic getting horrible? In our little town of Cook, population 600, there have already been 15 new cases and I figure a lot more people haven't been tested. Whew, scary stuff! I know we're staying home, masking up and being very careful, even canceling our big Thanksgiving and Christmas dinners and family gatherings. Even when I went down to Bill and Kelly's to get the venison, we all social distanced in the garage and wore masks. (I did love granddaughter, Ava's unicorn mask!) — Jackie