According to the weather forecast, our above normal temperatures and clear days are about to come to an end. Snow and colder temperatures are on the way. So while I hurried to can up a small amount of stew meat, Will went down to the beaver logs and began cutting. Remember last year when Will hauled in a big pile of beaver-cut logs? He never had a chance to cut them up. Until yesterday when he began the job. We split a nice load then again, after my canning was in between stewing meat and chili, I went down with him to split up perhaps our last load before snow falls once again. I mean, after all, it was 37° F above zero! We simply had to make good use of this day. Besides, it felt so nice, being out in the woods. There's nothing like the smell of damp woods. They can't bottle that!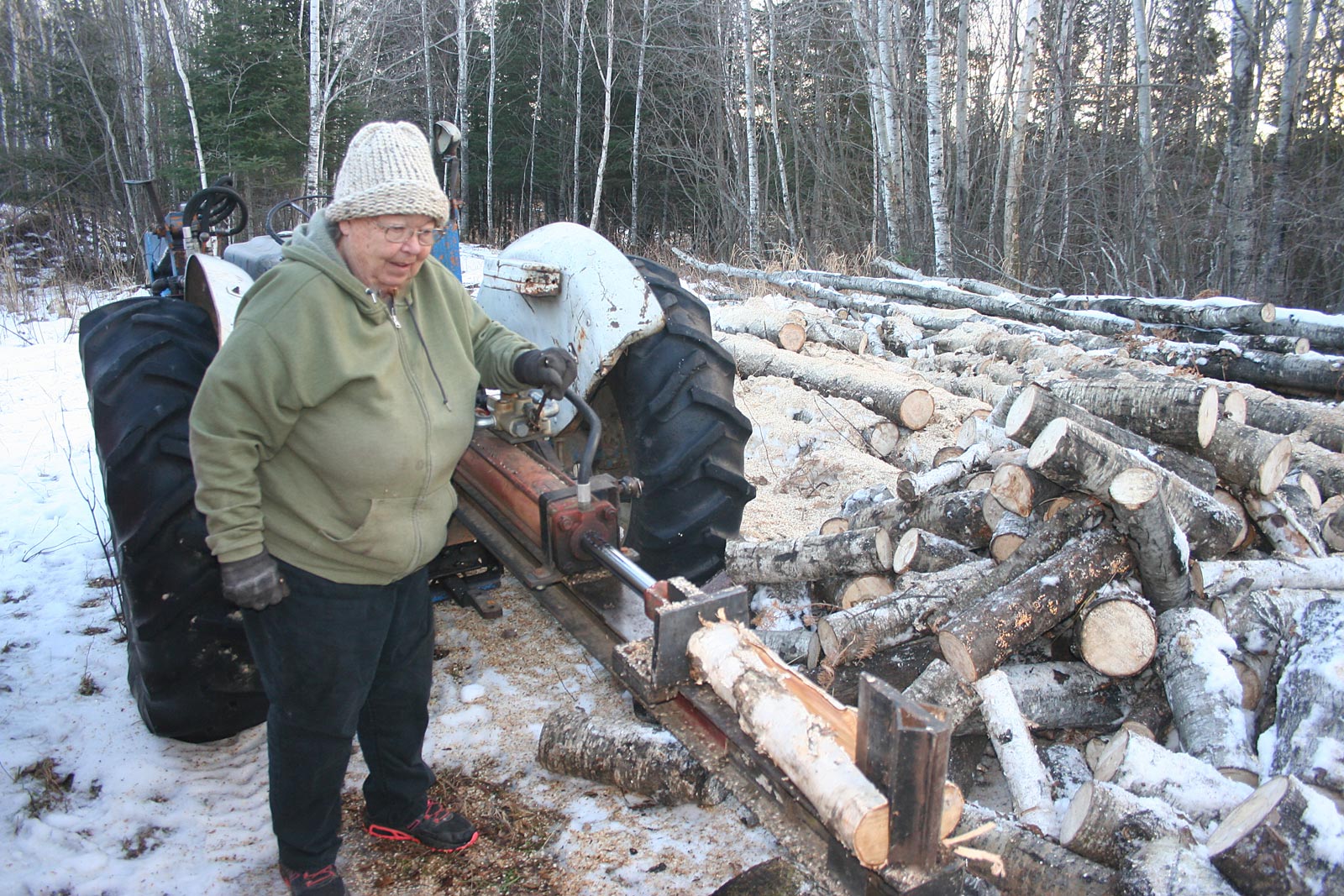 We split and split that big pile Will had cut up. And all the while, our watchdog, Hondo, watched. He thinks he's keeping us safe from marauding wildlife, I think. First, he sat on the logs, then he moved down to sit on the trail, all the time sniffing the air and watching all about. But the most dangerous critter he chased off was a red squirrel. (Maybe Hondo thought it was a really dangerous, mean squirrel?)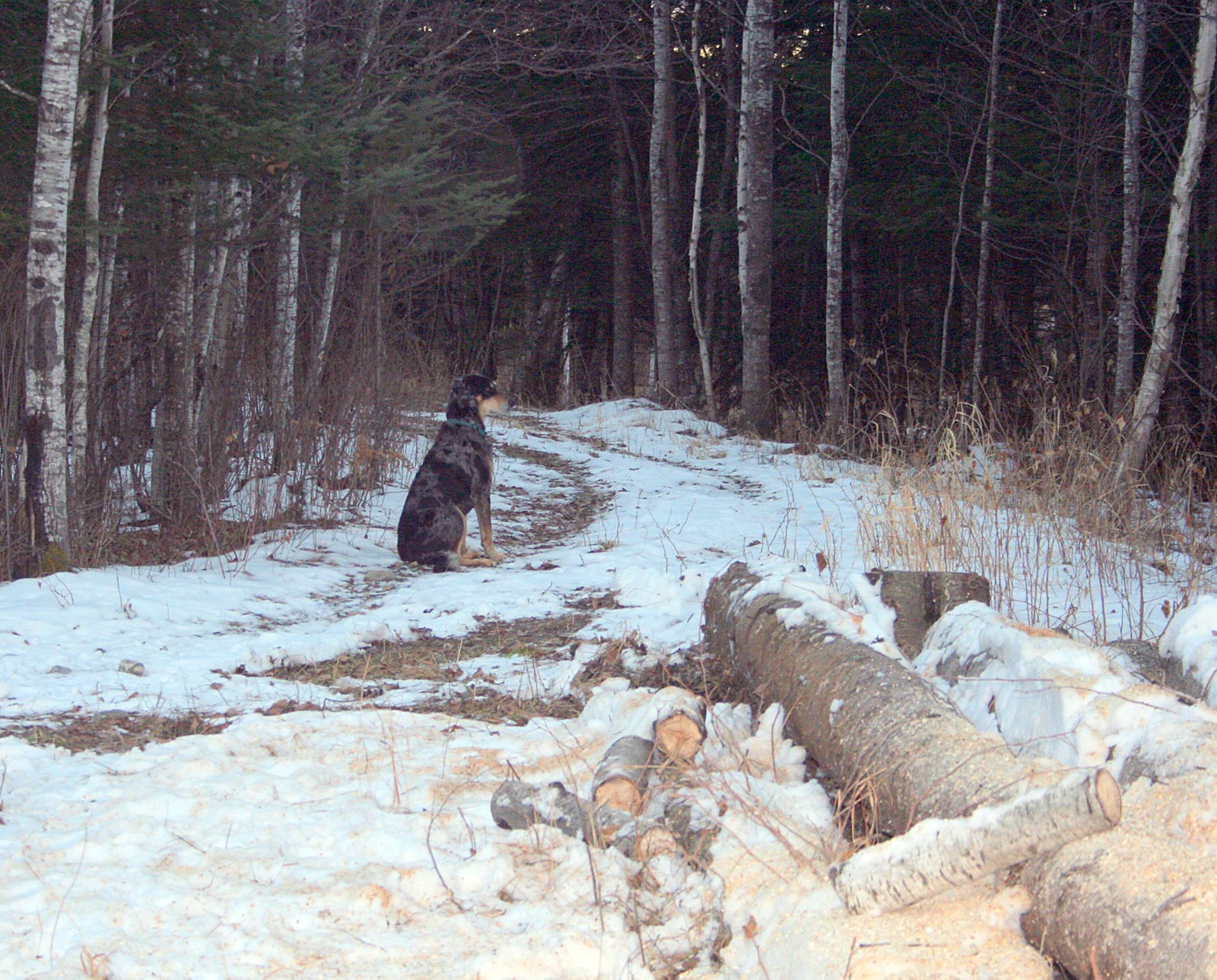 We were just finishing the truck load at sundown and boy what a pretty sunset it was! Lots of red streaks through the dark trees of the woods. A great finish to a very nice day.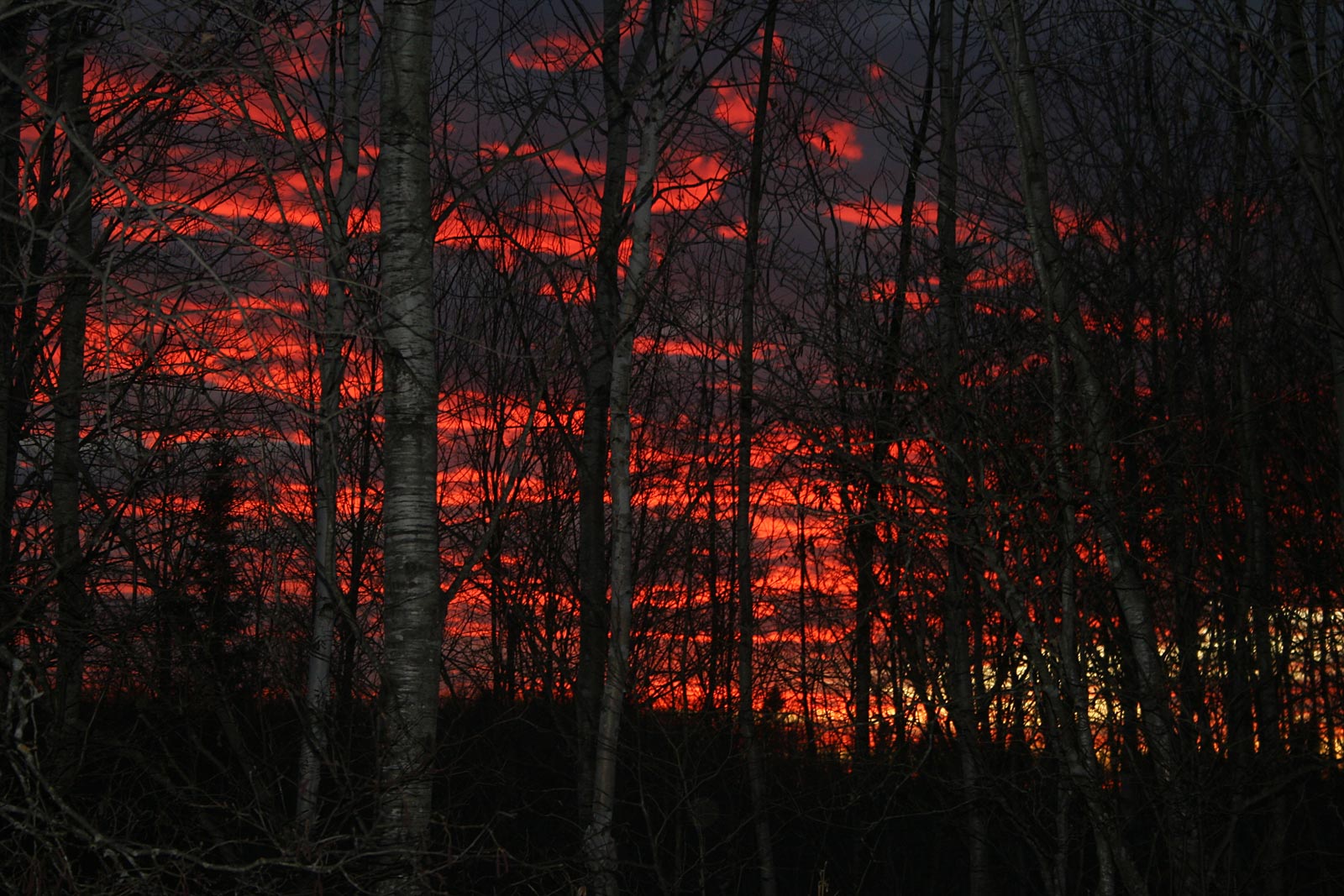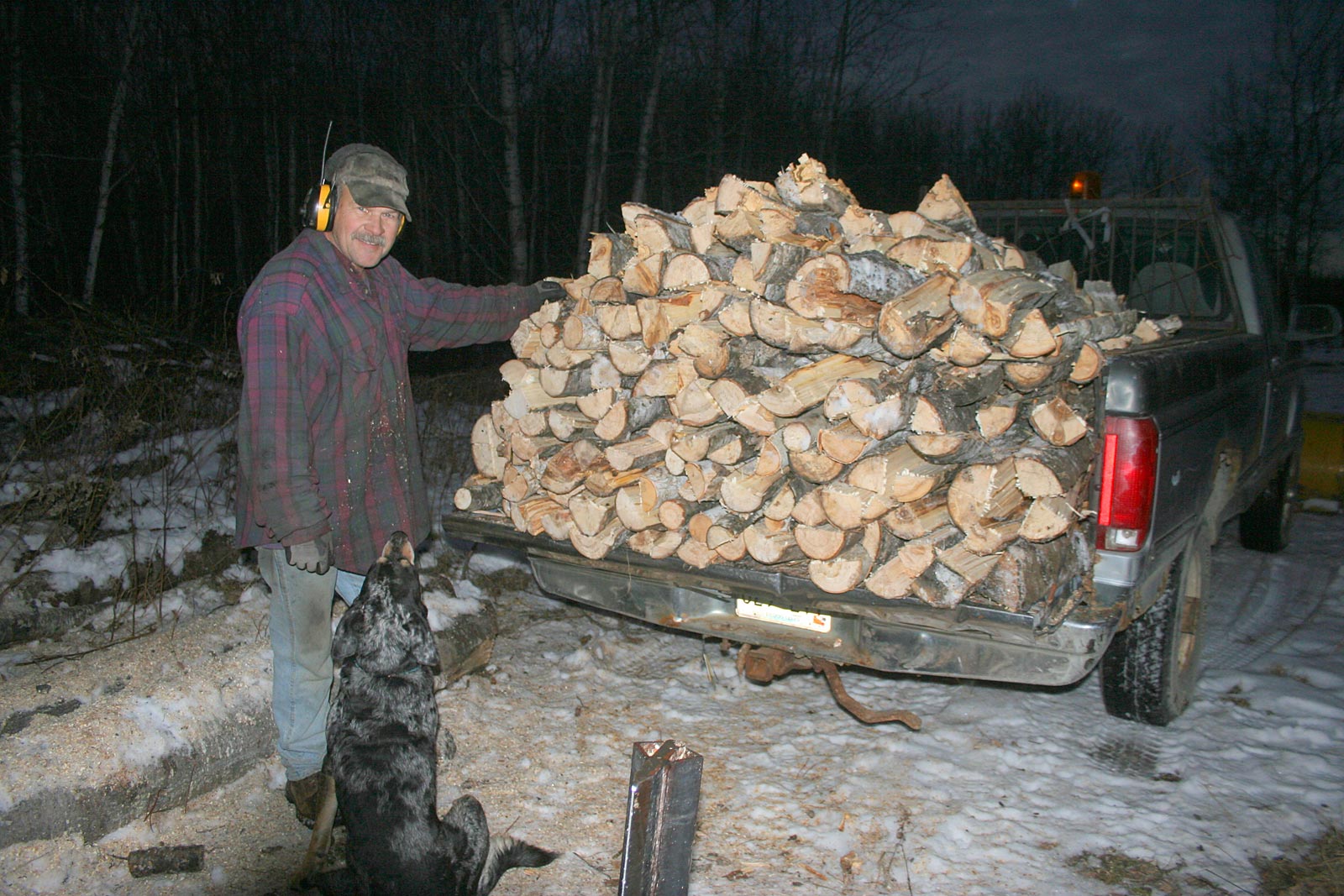 I'll throw on some supper than get to canning up that chili. Yum! I can't wait to eat the first batch! — Jackie