So I was kind of surprised when it had warmed up to 5 above, Will asked if I wanted to go down and split a truckload of firewood. What the heck — I put on an extra jacket and warm hat and followed the truck down to the pile of beaver-cut logs Will had been cutting up for us to split. (In warmer weather, I might add!) But since we have had only an inch of new snow, I figured getting it split and stacked while relatively dry was a good idea. We could always quit if we started freezing, right? We did leave our guard dog, Hondo, at home, where he was happily lying next to the wood stove, staring into the flames. He loves watching the fire as much as we do.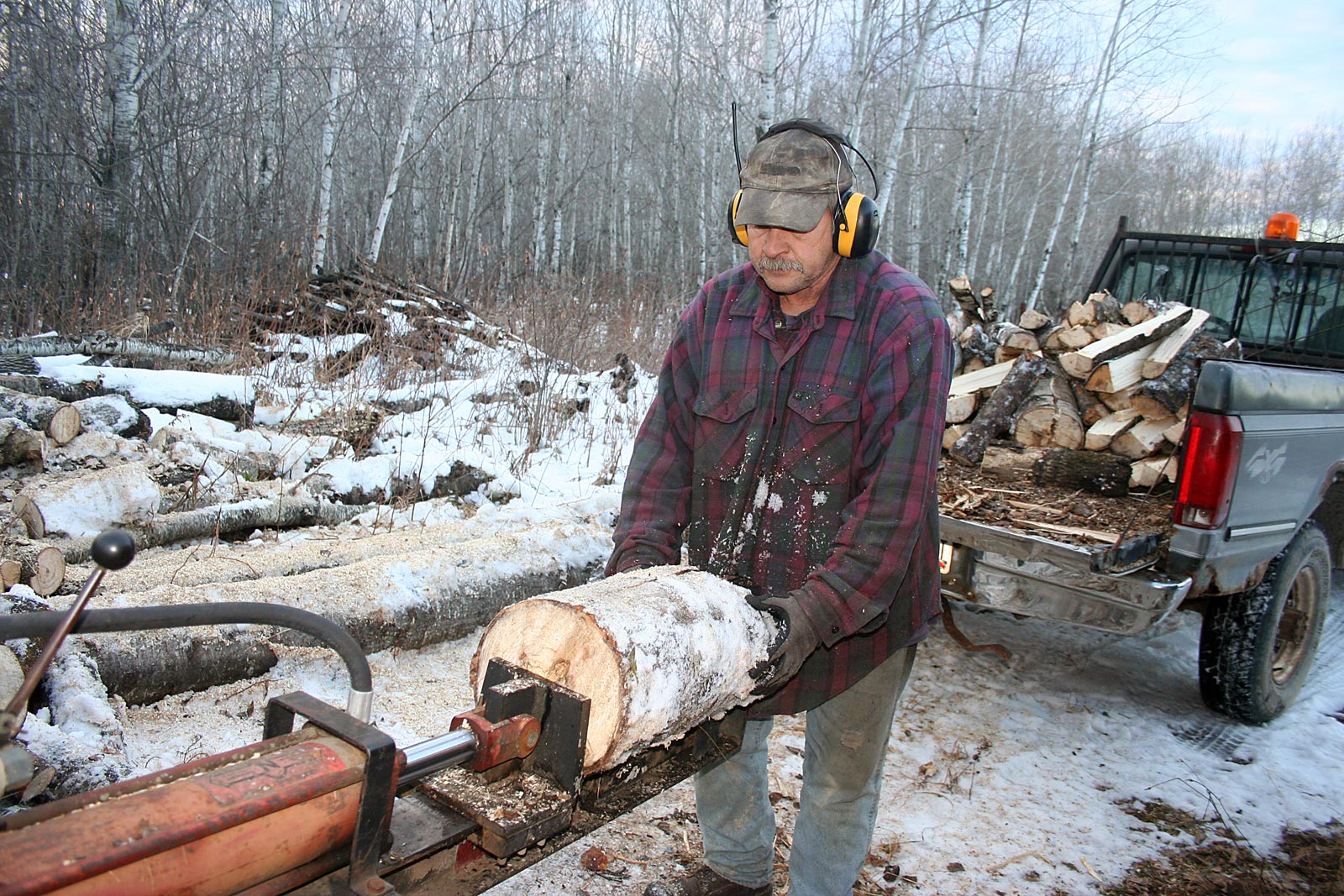 Well, we split and split. Will carried the logs and I ran the hydraulic splitter. When one hand got cold, I'd switch sides of the splitter so I could put that hand in my coat pocket and use the other hand. Finally, just before dark, we finished up and Will went to start the truck to bring it home. Oh oh! The fuel pump wasn't engaging, and the truck didn't start. So he walked back up to the house after me.
We spent awhile by the stove, warming up. Will sat in his chair and Mittens joined him, snuggly sitting between the chair and his leg — cats are warm, so that was fine!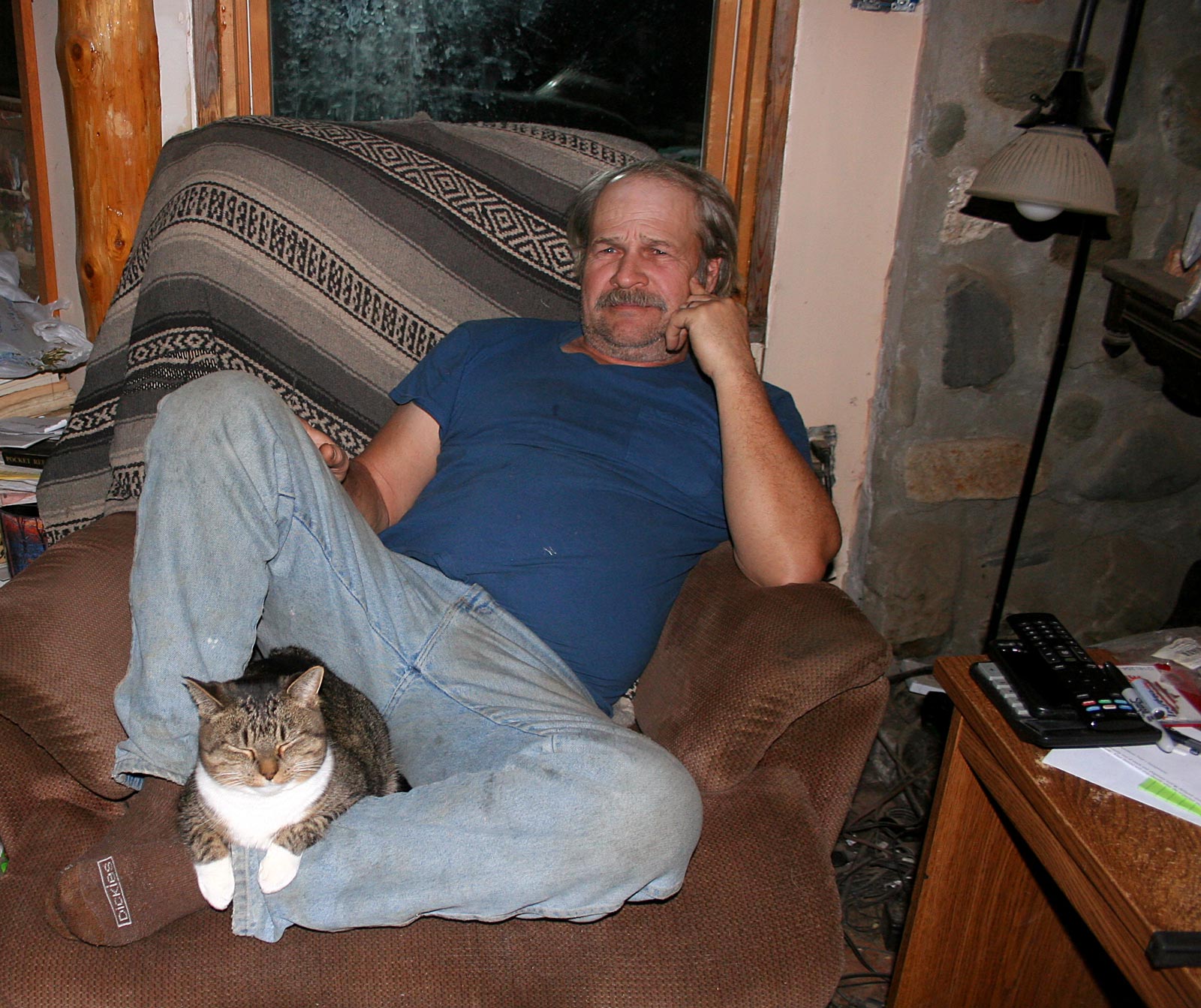 This morning, the temperature was warmer, only 7 above for a start and Will went down to work on the truck after figuring some things that might have been wrong; bad fuel pump (ISH!), blown fuse, or bad connection on the wiring. But it started right up, and he drove it joyously up to the outside wood pile so he could stack the load. Hooray!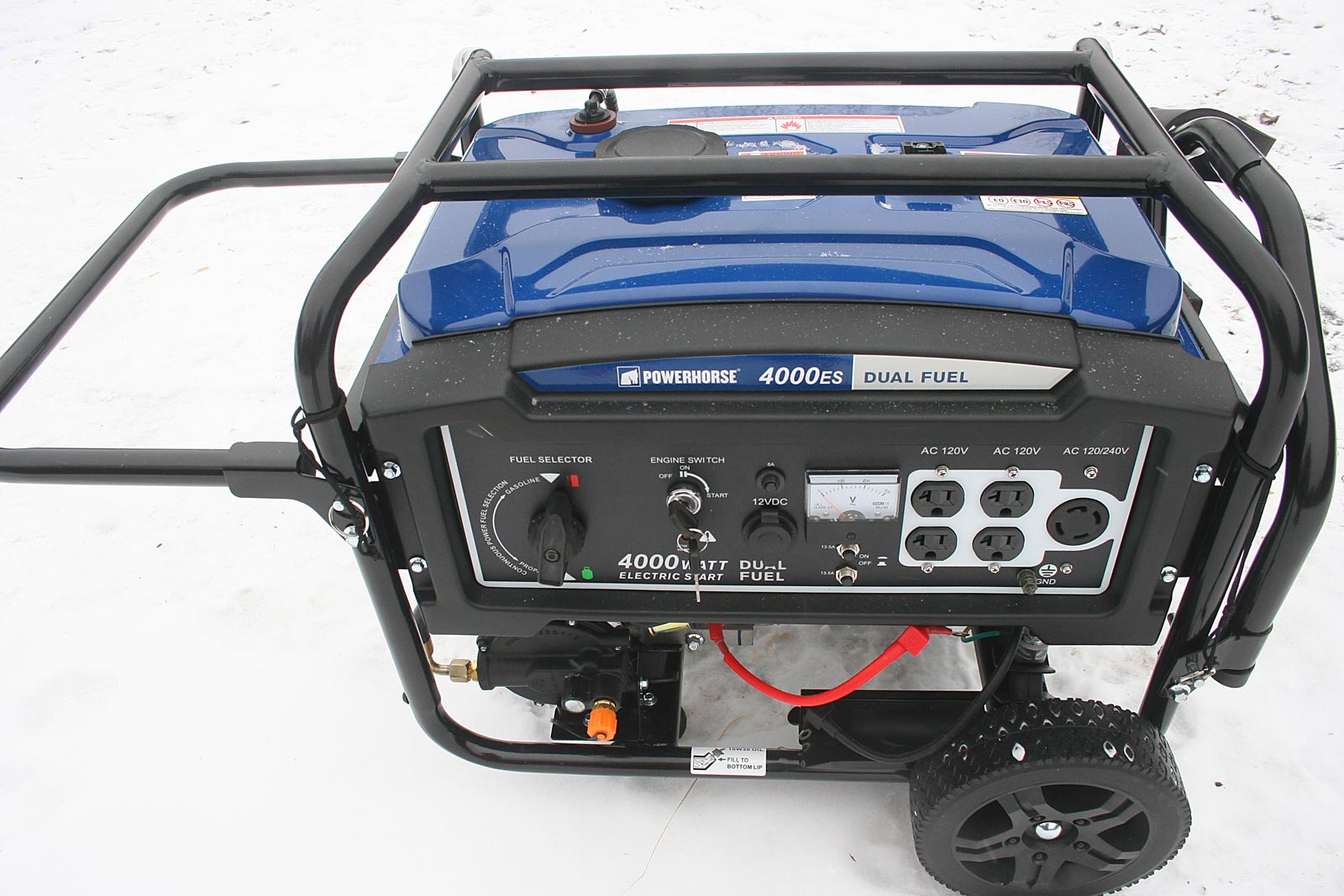 On Saturday, our new generator arrived. Our old Honda seriously needs to go to the shop for a major overhaul and we wanted a generator with electric start (for my bad shoulder) which would also run on propane or gas. As propane stores nearly forever without degrading, and costs much less than gas, we've been wanting to hook up a generator to our 1,000-gallon propane tank. It was on back order for several weeks but finally we got the notice that it had been shipped. FedEx unloaded it right smack in the middle of our driveway, a mile and a half from the house! Lucky we went out to check the mail! Some porch pirate would be a happy camper with that! So Will did the "some assembly required" task and it's now ready to go out to the generator shed to hook up to our gas tank, for now. I got synthetic oil for it as we know generators start much easier with synthetic oil than with regular oil. And when it drops to -35° F, we'll sure forget what that oil cost! — Jackie