It started out pretty nice with a partly cloudy sky and no new snow. Besides, the temperature was 20 degrees above zero and was forecast to go nearly to 30. So I made a quick run to town to do some last minute Christmas shopping. Mask up, dash in, pick up the items and dash back out. Use hand sanitizer on hands, door handle, steering wheel, and key. Drive home. Easy. But that's where easy ended. I noticed some strange truck tracks, coming in our gate. So I followed them. All the way up to David's cabin. Thieves? Nope. I had ordered a nice Amaryllis for Christmas and there it sat, right out on the front steps at 20 degrees! Hey, they are marked "live plant," for heaven's sake! And next to that box were the two boxes of our new Seed Treasures 2021 catalogs! I was happy about that, but the guy had put them down right where the eaves drips down onto the steps! Luckily, he had been there just a few minutes before I'd gotten to the driveway. Now we'll be busy sending out catalogs to all the folks who wrote and e-mailed for a new one; returning customers have had theirs sent directly from the printer.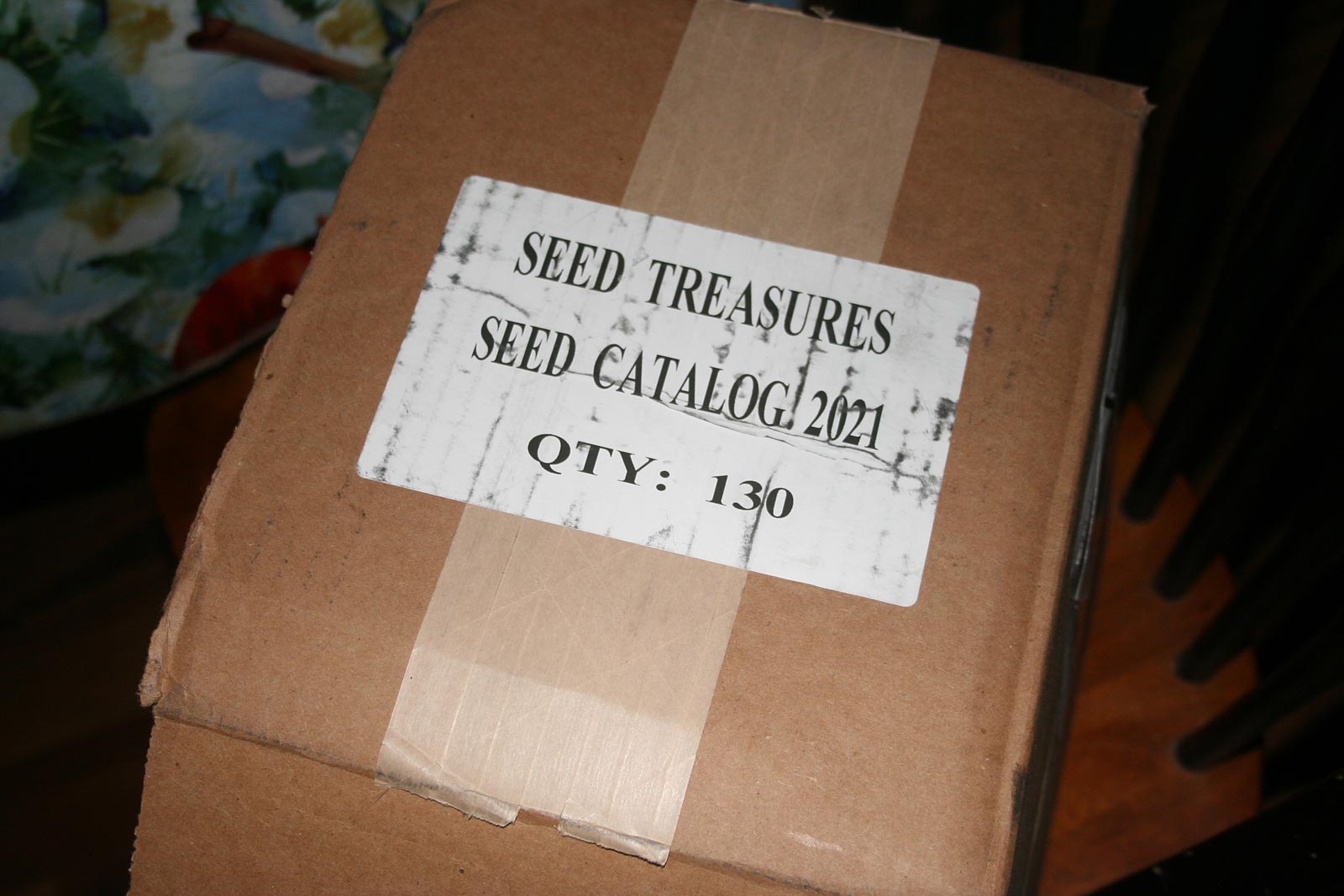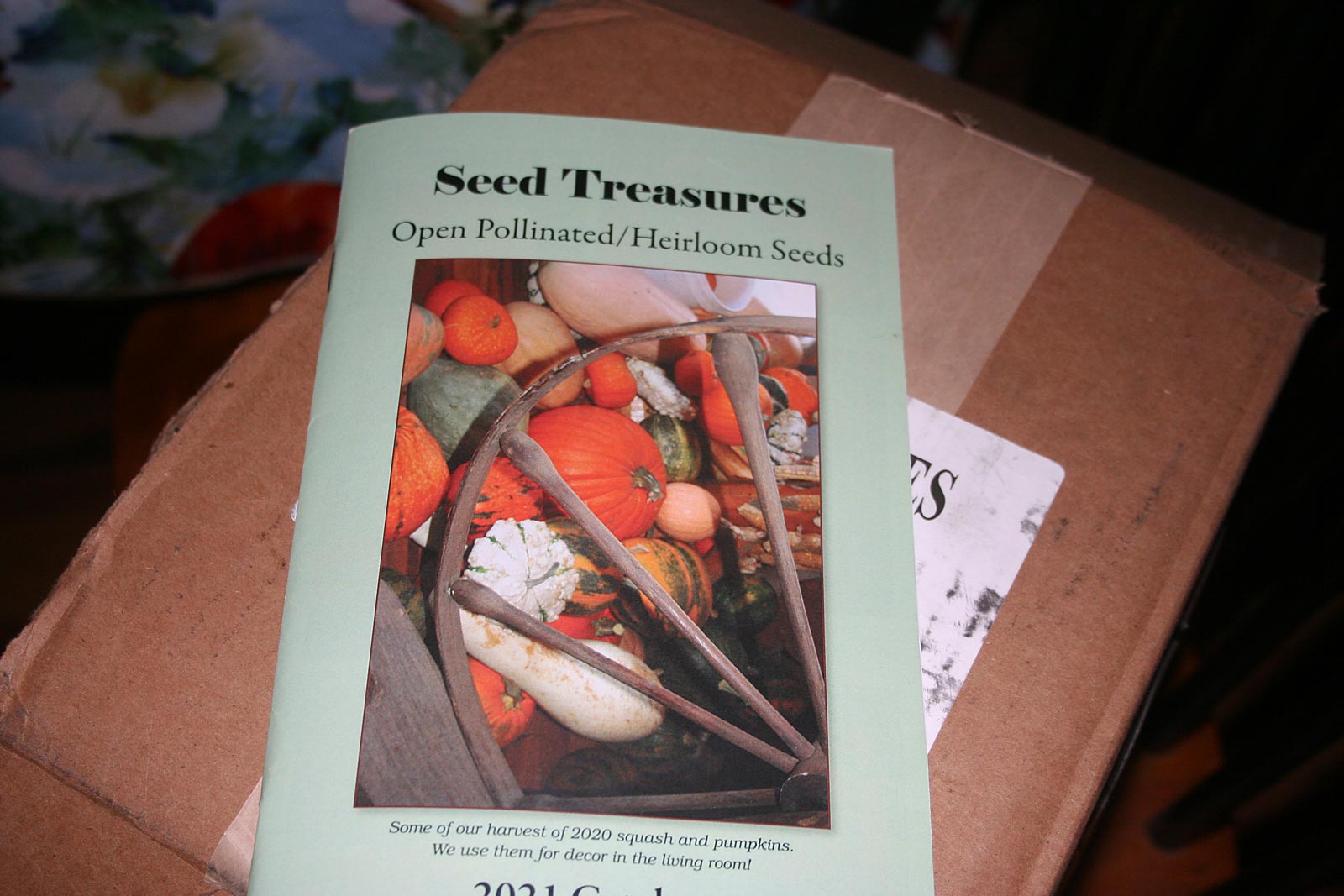 We wanted to go down and split another truckload of firewood, as it was so nice. This wood won't be burned this winter; maybe next winter or the winter after that. Down to the beaver wood we went. Oh oh, the ATV had a flat tire! But we split wood anyway, figuring to fix it later. After splitting half a truck load, Will went over to the barn after our break, to water the cows and horses. I came down and saw him dragging out the hoses, so I waited until he had them all together and started the generator, which powers the barn well pump. He motioned me back and to cut off the generator. I couldn't figure out what he meant, but I did it. Then, peering through the barn, I saw a herd of deer inside the Sand garden. We had been leaving the gate open so they could go in and eat what they wanted of leftover beans and other leaves. But they were scared and felt trapped. Will hurriedly went around, meaning to "herd" them toward the gate. Instead, they panicked, and a few leaped through/over the 6-foot fence and the rest did the same in another place, tearing the tar out of the fence.
He went down to start the tractor so we could keep splitting wood, but I knew the hose often had frozen spots and wanted to make sure water was actually coming out. Oh oh. It wasn't. To make a long story short, we spent a couple of hours, all the way until after dark, bringing the hoses into the living room to thaw, then dragging them back down to the barn. finally, the stock got their drink!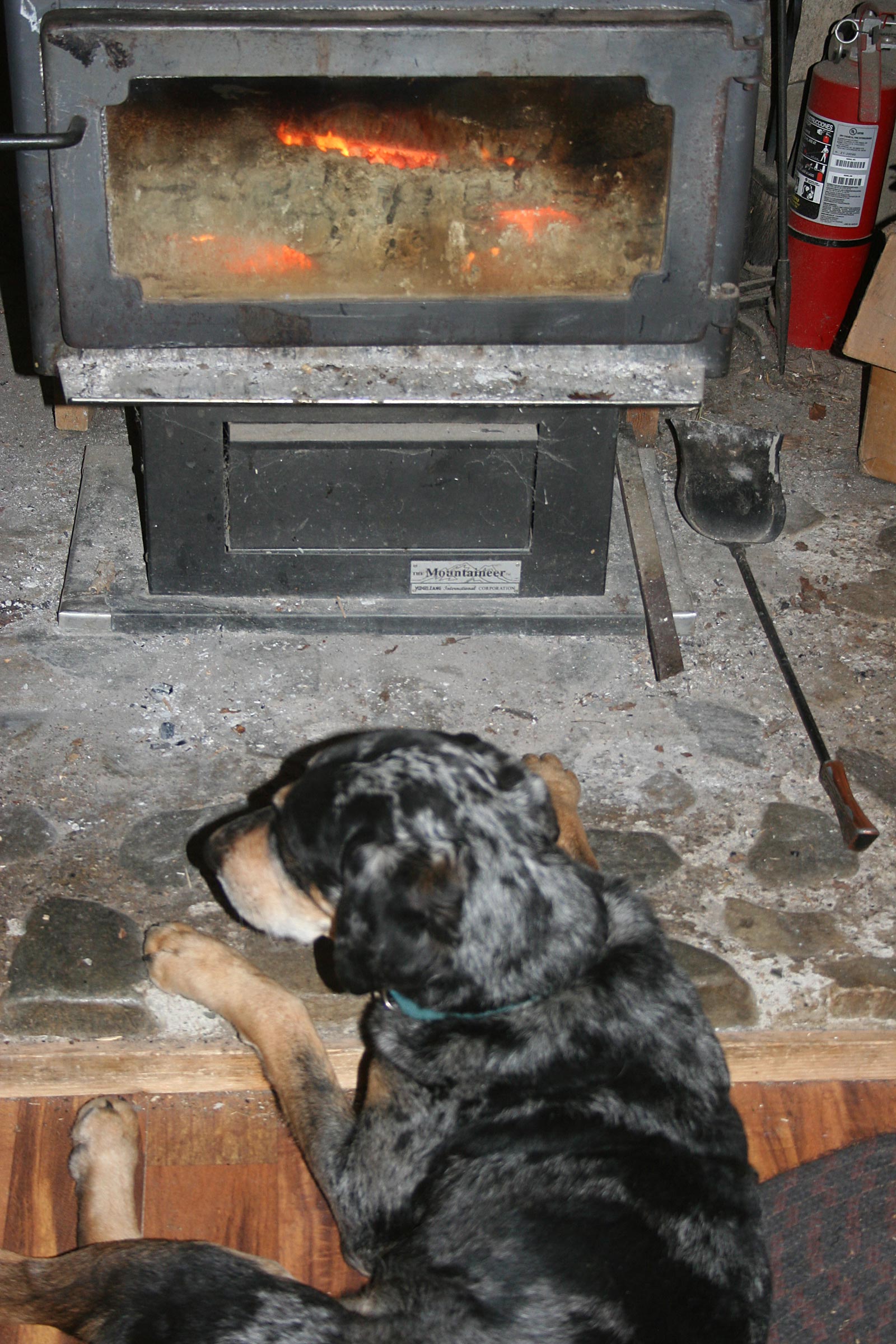 Hondo got bored and when we came in, he was lying in front of the wood stove, watching the flames comfortably. And who said animals are dumb? Not us. Hey, our dogs even know some sign language; come, sit, down, shake hands, and back. Pretty smart "dumb animals!" — Jackie