For more than 10 days we had highs of below zero, with lows dropping down to -40° F or lower. Not complaining but that was a long stretch of cold. We were fine but we had to be sure the animals were okay. Then Will had an appointment to take the steers to butcher when it was still darned cold. He went to start the truck and no dice. What? That truck always starts! Well, he worked for four hours and finally got it going and the butcher said to just bring them in anyway. Our friend, Mike, rode with Will. On the way back with our 45-year-old, very rusty stock trailer, Mike told Will there was something going on with a trailer wheel. Yep, there was and it finally broke loose and nearly passed them on the shoulder of the road. Luckily, they were off the highway by then! Turns out the axle had plumb rusted out and snapped off at the wheel! Yes, that was the last trip for the trusty, but very rusty, stock trailer! Maybe it'll hold out to get to the scrap yard… Hondo was very upset that Will didn't take him, as he always goes with Will in the truck. When I came in from chores, he was perched on the back of Will's chair, looking out sadly. What a strange dog!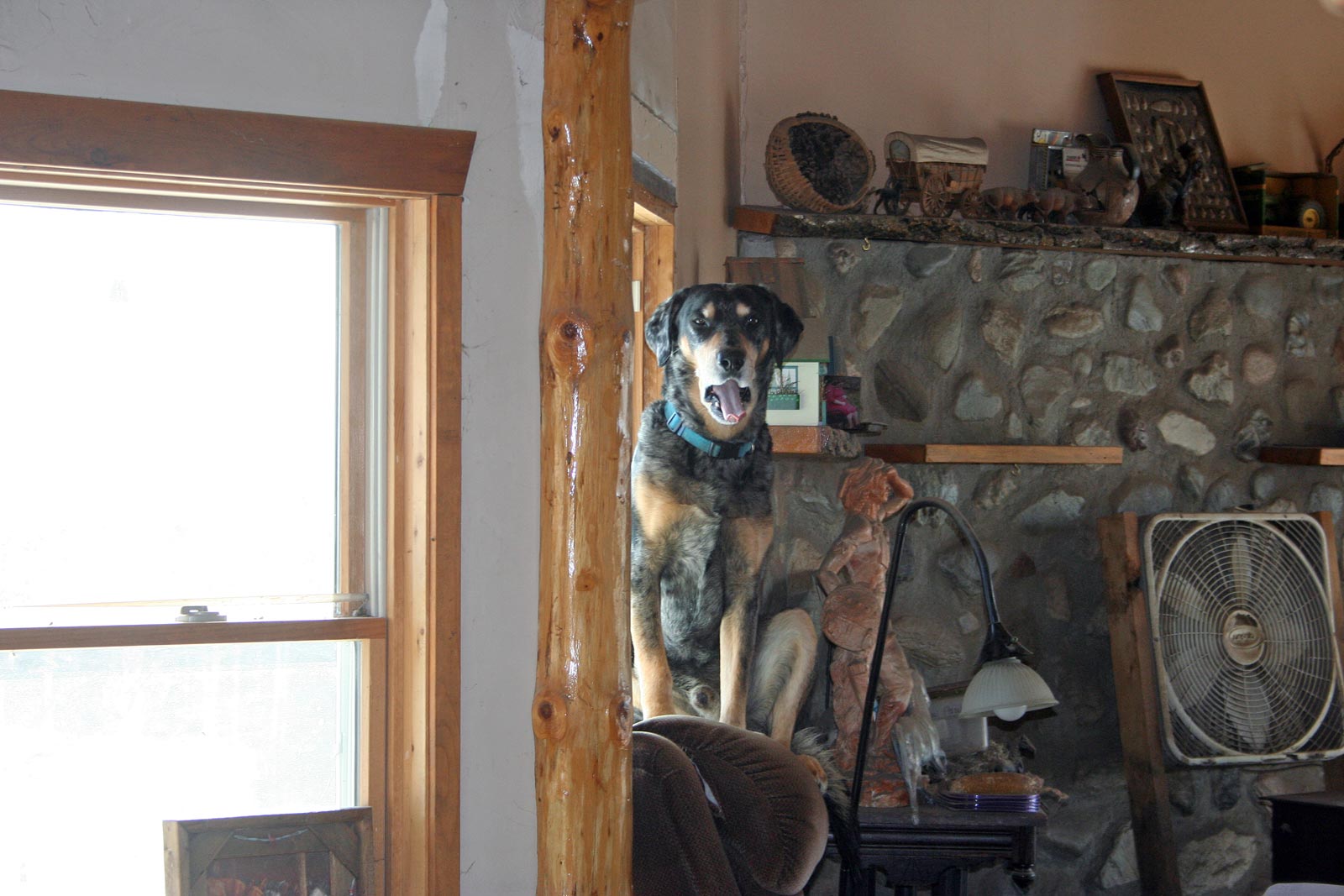 Even though it's been very cold, we had a bright spot of color pop up. I had bought an amaryllis pot for myself before Christmas, which was delivered around New Year. Just a few days ago, it began to bloom; a stunning double red. Wow, is that ever pretty — and appreciated when the colors are mostly brown tree trunks, evergreen dull needles, and white snow. It makes us feel happy!
Nuevo, the baby goat, finally got rid of his two sub-zero coats Dara had made for him. The first went yesterday as the nighttime temperatures were supposed to be barely below zero. This morning, the temp was 8 above, and the low had only gotten down to 1 above zero! We rejoiced. And I took off the last goat coat. Dara and Mike were helping with the seed business again today, so I brought Nuevo in with me to show them how BIG he's getting. He's such a pet. He follows me like a dog and is so "kissy." We may just have to wether him and keep him around as a pet.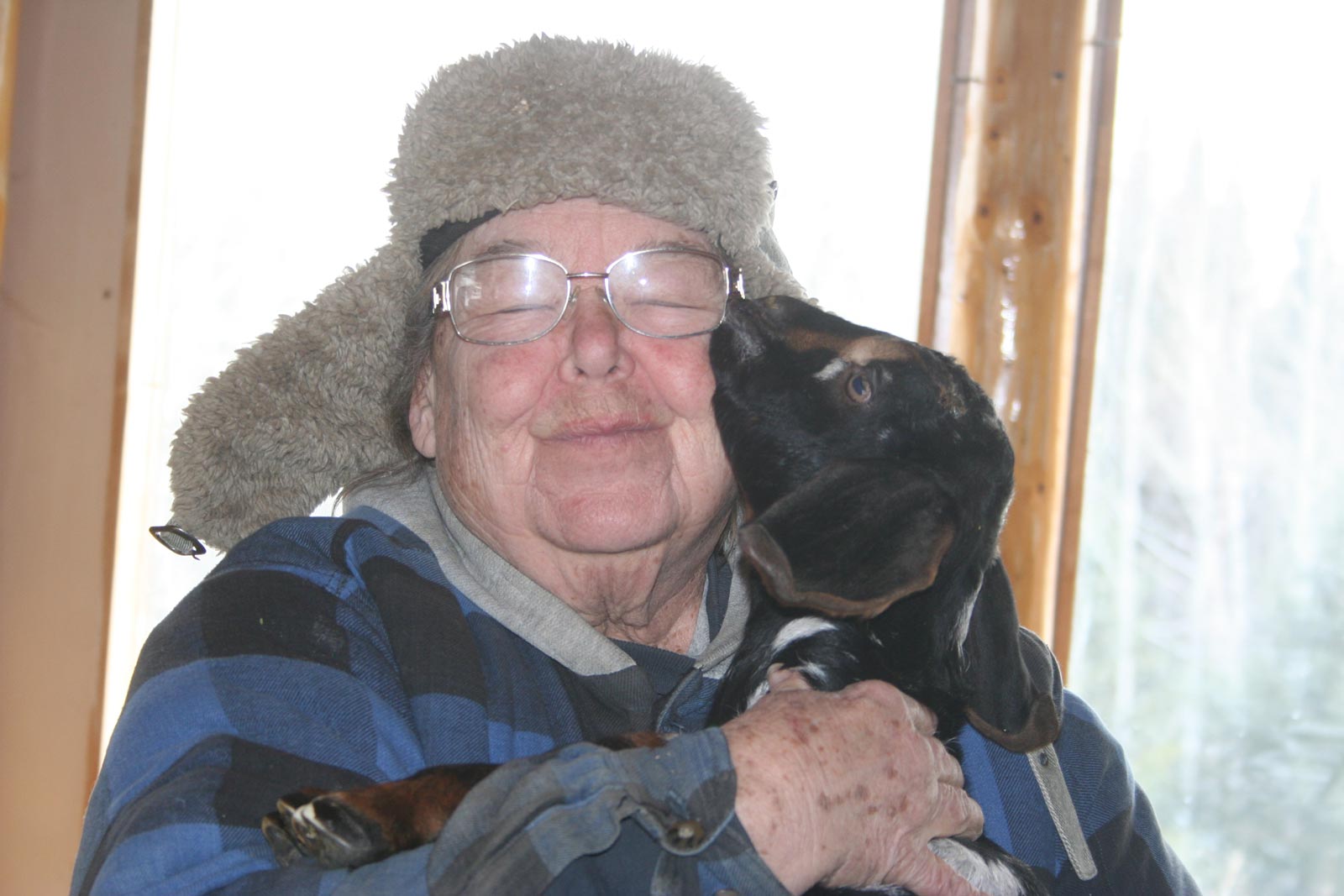 — Jackie