After two weeks of sub-zero highs, we're dancing around in the sunlight, with temperatures melting the snow off our roofs and making our chickens sing. Will went over and paid for his new bulldozer and is now getting stuff ready so he can go over and see if he can get it started. (It hasn't run for five years.) Between seed orders, he's been studying his owner and repair manuals so he has a good understanding of it when he makes a try at getting it running. The yellow paint has dulled as it's a 1980's model so I'm calling it "Old Rusty." Will's not so thrilled with that name!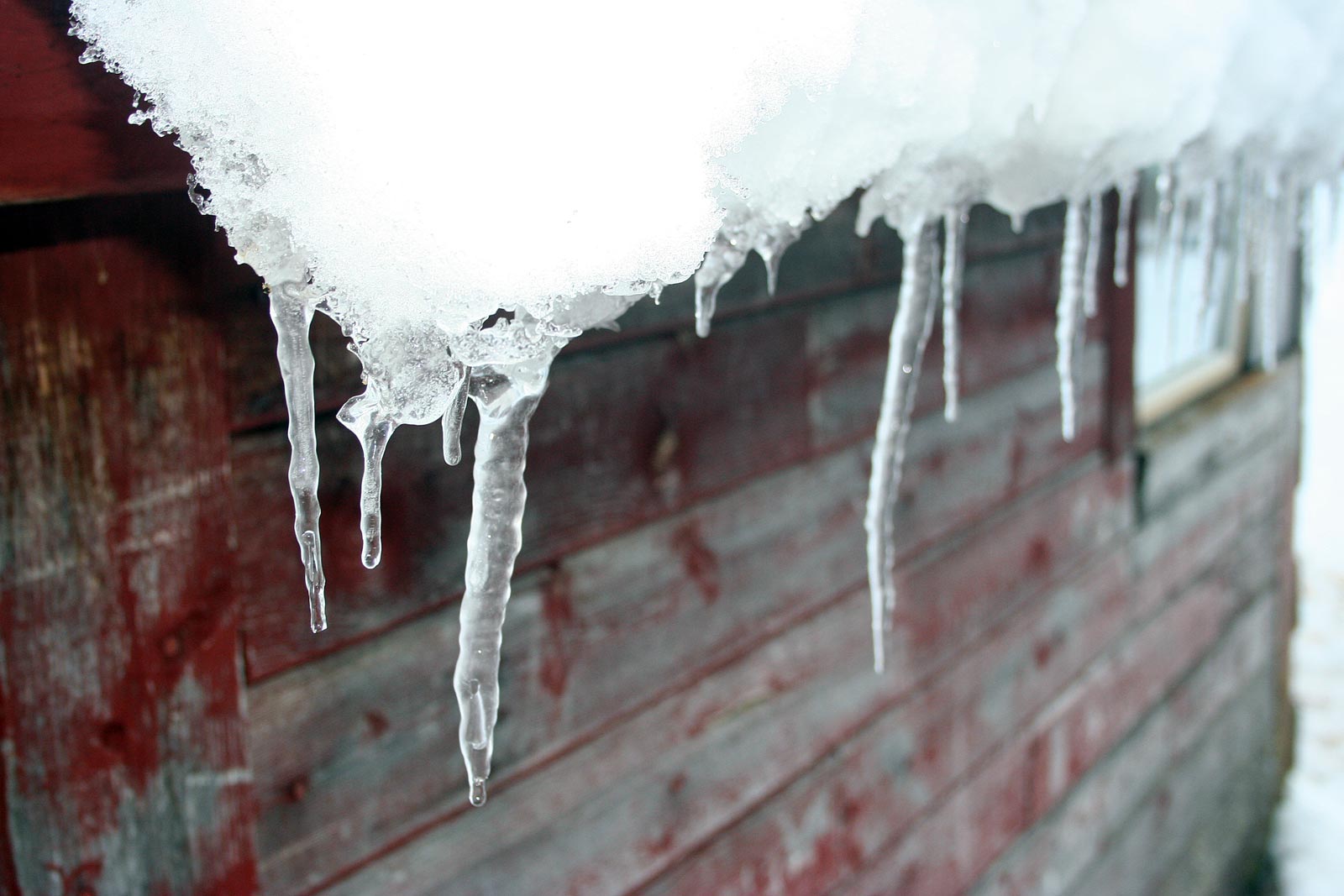 Our wild turkeys are now getting pretty tame. When Mom turkey came last fall with her kids, the young turkeys were pretty wild. Now they come running like dinosaurs when they see me with a bucket of feed for them and the deer. I'm wondering if when it's nesting time, if they will stick around or go off with Mom like she's always done in the spring. I sure hope they stick around! But we will have to do a little extra fencing as they duck under the pipe gate, going to the back yard and gardens, and enjoy fluffing in the dust under the spruce trees next to the duck yard. They'd also love to fluff in the garden dirt and eat tender plants, though!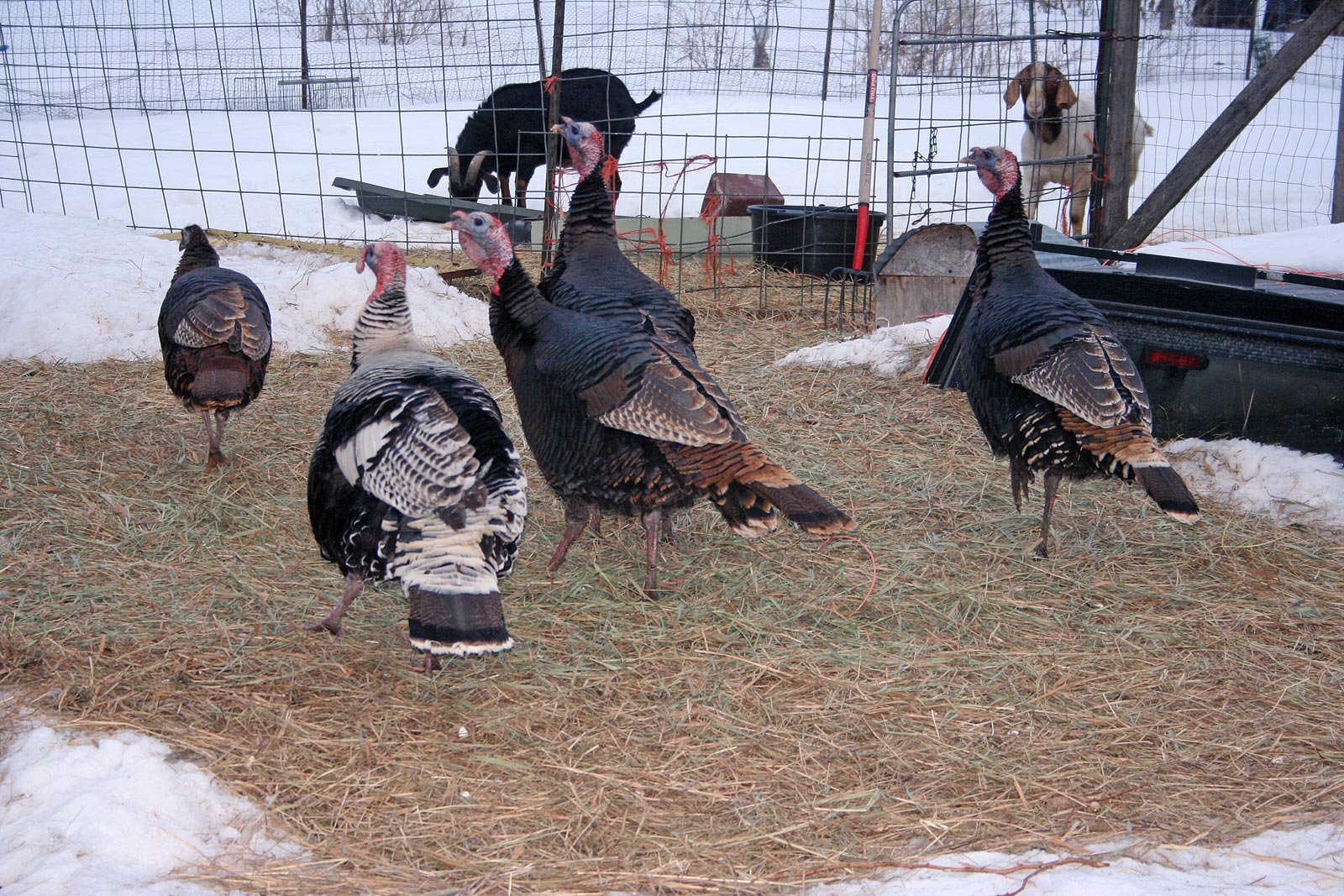 I just discovered a very handy, cheap, tool. It's a corn sheller, held in your hand, and it makes very quick work of shelling smaller cob corn. My hands used to get very sore, shelling corn both for seed and to grind for cornmeal as I'd do many cobs at a time without gloves on. (I hate  wearing gloves, even in the winter; they restrict my ability to feel what I'm doing!) I've been looking for years at the Jung's catalog, studying their popcorn sheller. It's less than $10 but for some crazy reason, I never bought one. Just two weeks ago, as I was shelling another big batch of corn, I decided I'd go ahead and buy the sheller. Boy oh boy, am I happy I did! It not only keeps my hands in good shape but shells corn so much faster than I could shell it by hand.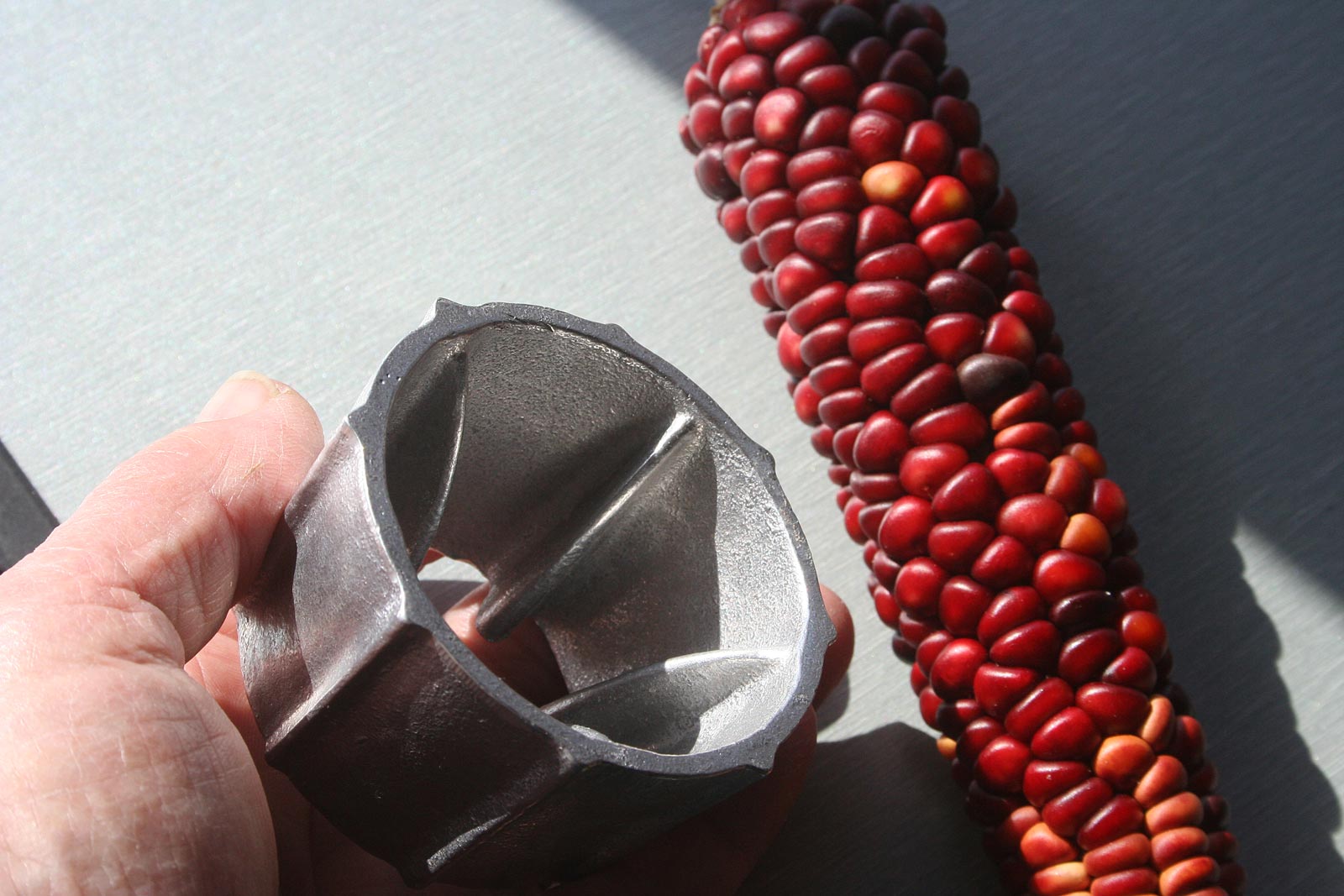 We also have a big corn sheller you clamp on the side of a garbage can, insert a cob and turn the handle. But that one's too big when you're only doing a couple pounds of corn. That little sheller is just the ticket and stores easily in my silverware drawer. I love it! — Jackie