Of course, that's nothing new, but it is so nice to be outside on nice days. Our fruit trees are budding, including the Chestnut crab that we love and thought the voles had killed the winter before last. David and I went out and pruned last spring and he discovered a small bridge of bark behind a sprout that the darned critters missed. That kept the tree alive but poorly last summer. This spring, it looks much better! (We also bought two more Chestnuts as it's one of our very favorite apples to eat and can up, even though it's small.) So it looks like now we have three Chestnut crab apples! Not a bad thing, at all.
Yesterday, our dear friend, Alisha, stopped over to pick up some fencing so she can make a duck pen. And, of course, she wanted to help. Will was making benches for the new greenhouse, so she helped him while I was transplanting more tomatoes. Three benches are now inside the greenhouse and today, Will is going to make the ones for the north side. Saturday is supposed to be warm and there are no freezing temperatures in sight, so I'll be hauling tomatoes out there. I can't wait! Our old LP heater wouldn't light so I ran to town and bought a new one. Then it wouldn't light! Will found out that it needed at least a 100-pound LP tank. He went over and borrowed David's, hooked that up to the new heater and pop — it lit! I guess we learned something, huh? I'll bet the old heater would work too. We'll check it out soon.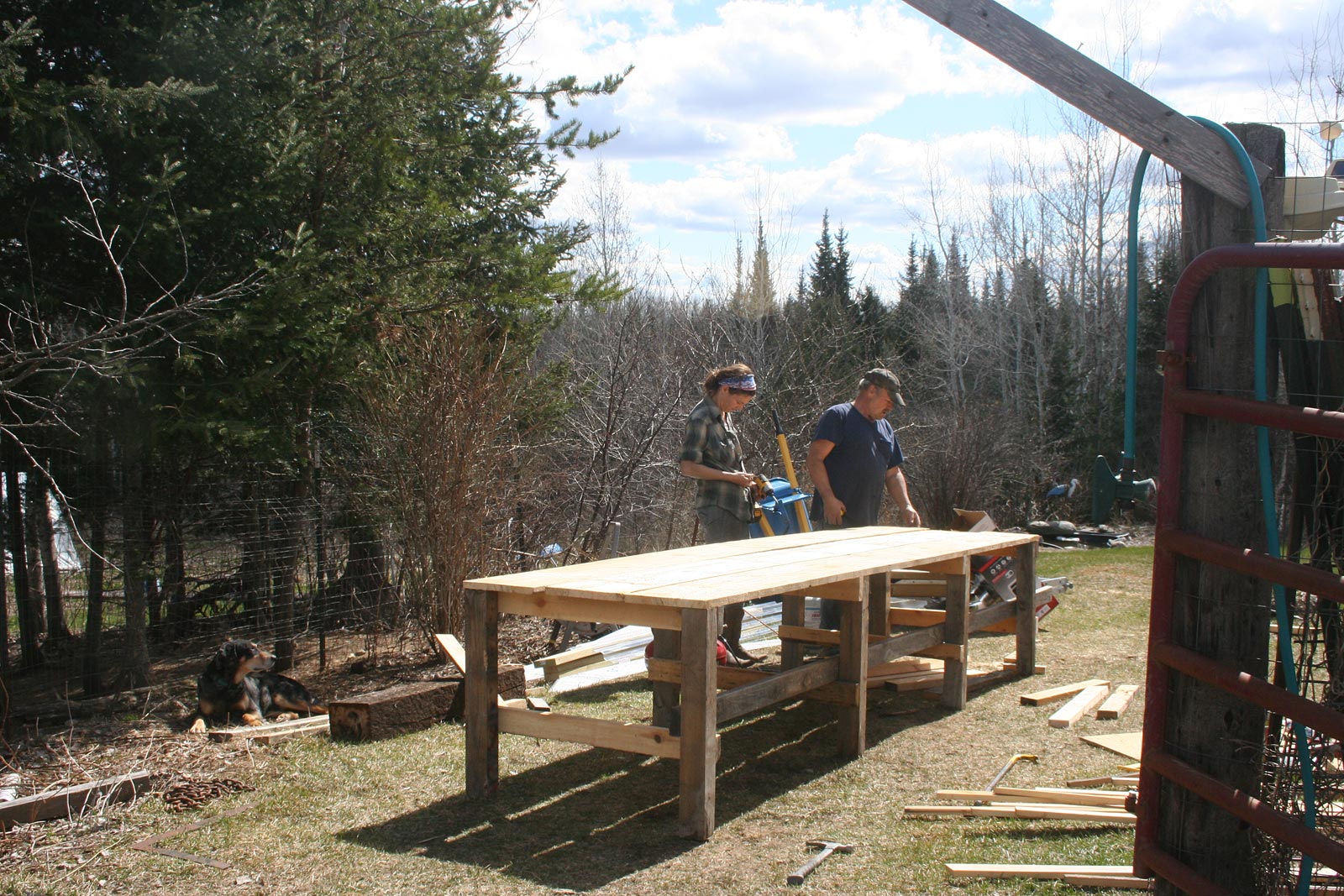 Several weeks ago, our wild turkey hens took off to make nests, along with one jake (young male). The other stayed home. We were surprised last week to see a different hen in the woods by the equipment yard, a stranger. She only stayed a day, but yesterday two wild jakes turned up, also strangers. They're still here today and are getting a little tamer, not running when I put out corn for them. We're happy to see so many wild turks showing up here. When we lived near Sturgeon Lake, Minnesota we had very few wild turkeys; I only saw one tom all the time I lived there — over 20 years. Now there are big flocks, and they are quite common. I think that's neat.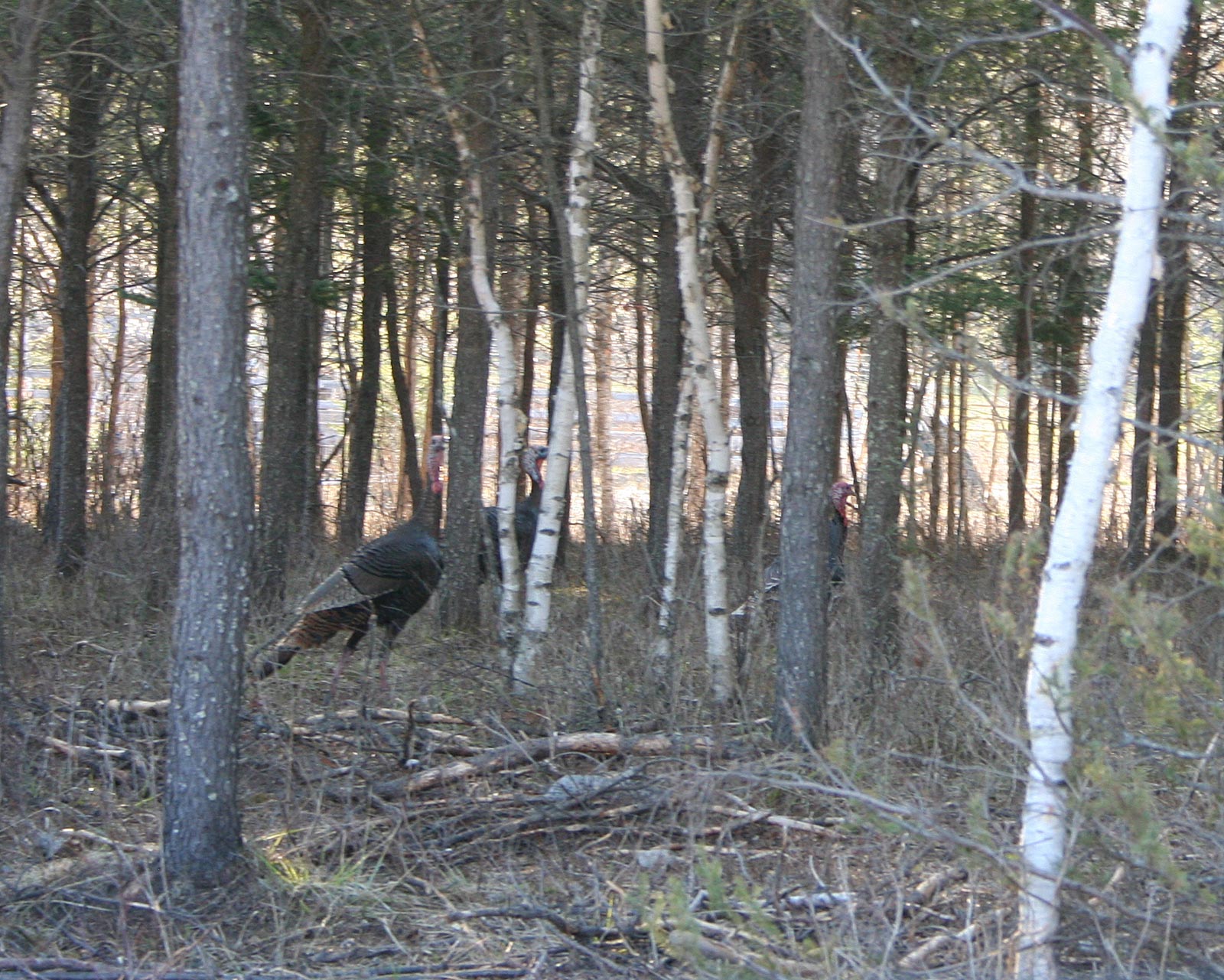 After working on the greenhouse benches, Will went to the Wolf forty to "play" with the new bulldozer, "Old Trusty." Yep, we renamed him from "Old Rusty" after Will pressure washed him and put in a new hydraulic cylinder and seals.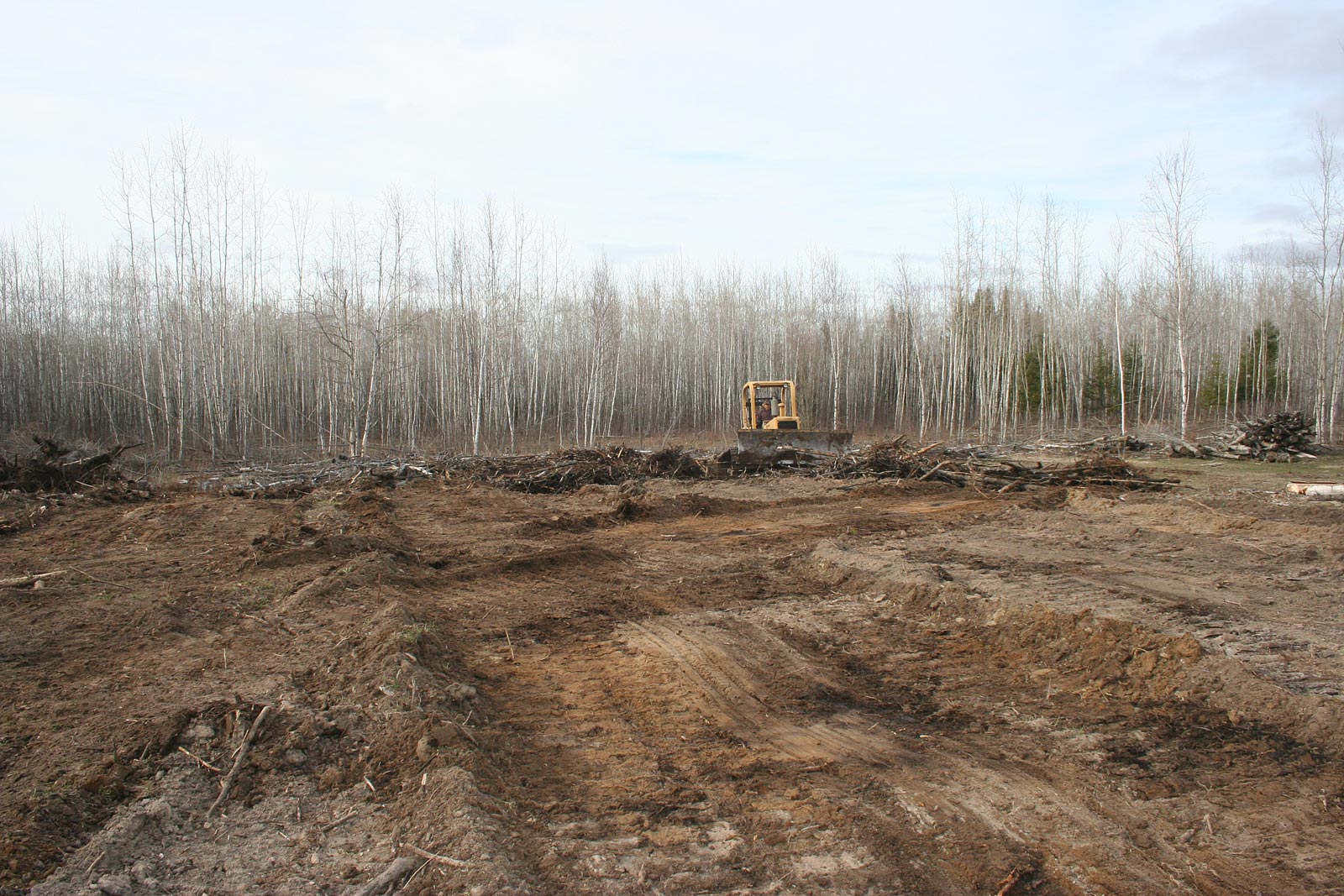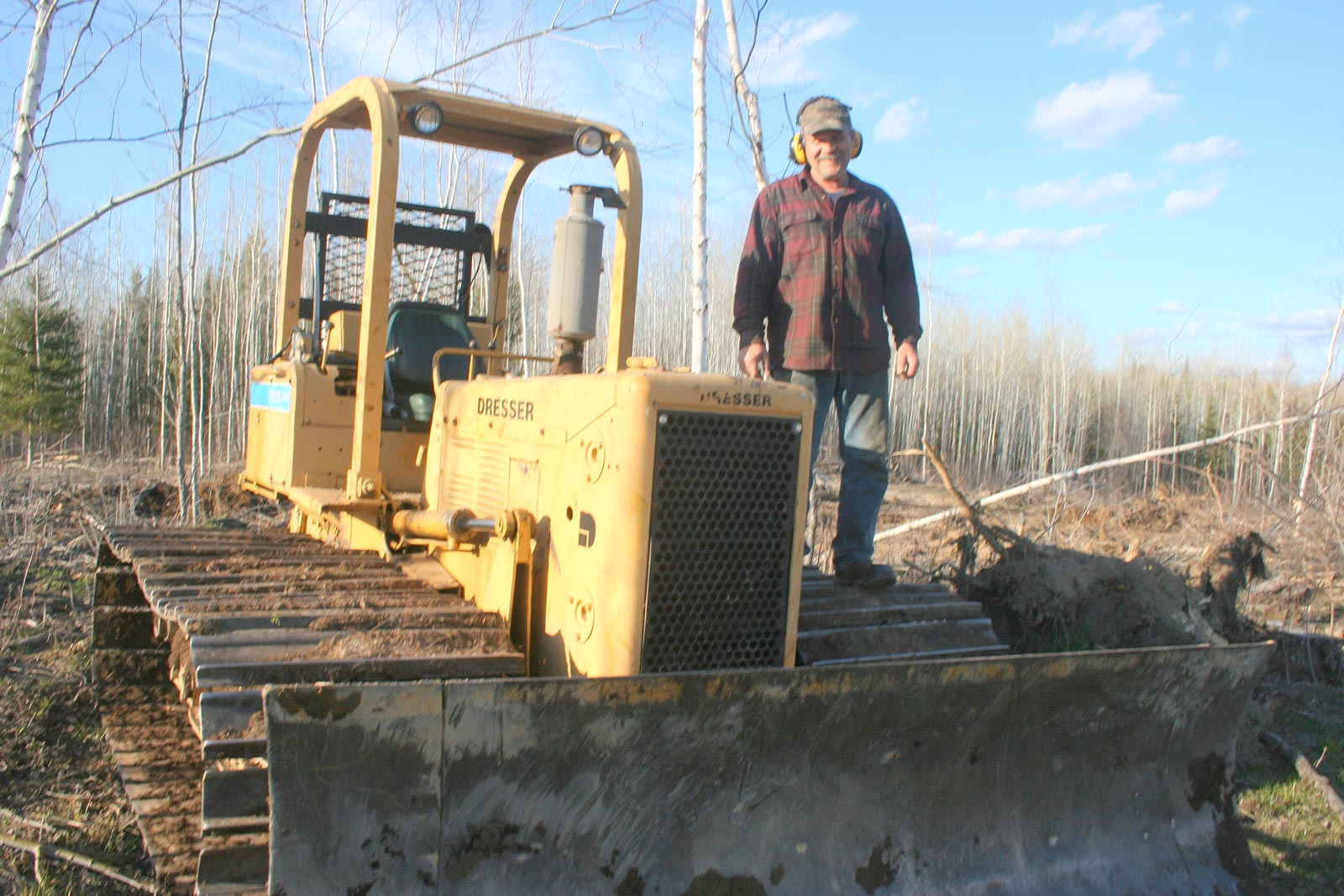 He worked till dark, shoving piles of stumps and brush into piles to rot. Those loggers sure left a mess! But before long, there'll be nice clearings for cow pasture and an even larger Wolf garden! — Jackie