The main garden looks great, as we can water it easily from our well. All around the north edge is a band of spreading dogbane. Although it toxic to humans (and dogs), it is very bitter so nobody would eat it, including our very picky dogs. But boy-oh-boy do the pollinators come to it! We have about every type of flying critter known to man on them — tiny wasps, flies, bees, and tons of various butterflies. The most common one is the Great Spangled Fritillary. There are literally hundreds of them on those flowers all day! A wonderful sight, indeed.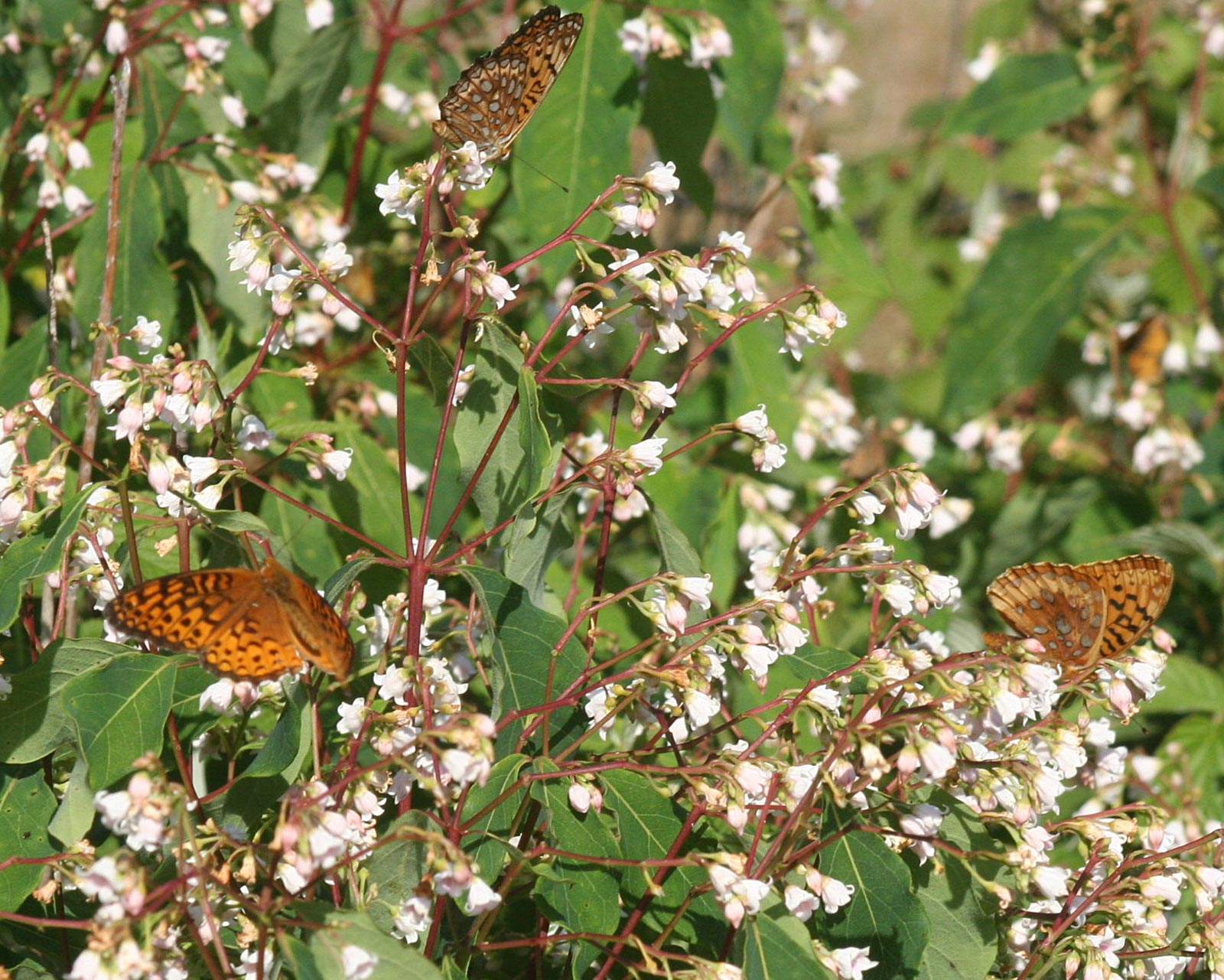 A welcome break came on Sunday when Bill and the grandkids came up for a visit. Ava was missing her pony. Besides, Bill had volunteered to see if he can fix our LP refrigerator. Will gave it a try but no dice. And as Bill is a RV gas technician among other valuable talents, I'll bet he can get it fixed. We sure miss that double door fridge. You should see our little fridge with stuff stacked high just so it will fit. We have to be very careful opening the door!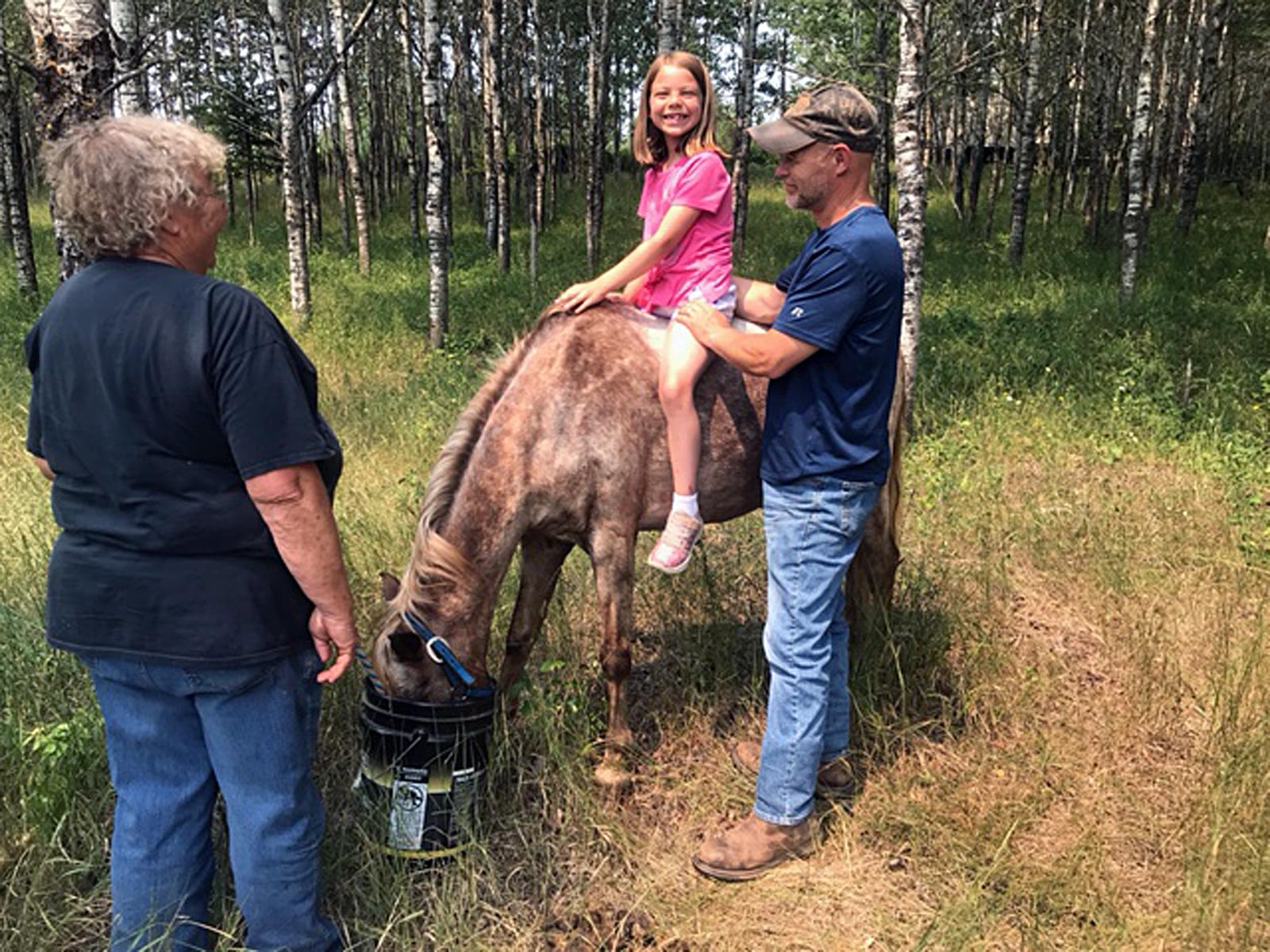 As we weren't sure just how broke Ava's pony was, we went really slow before sitting Ava on her back. First, I held her and Bill boosted Ava up to lay across her back. Whinny never even wiggled an ear. So we went further; he picked her up and set her on Whinny's bare back. Still no reaction at all. Great! Then Bill led Whinny around the pasture while I walked beside Ava, just in case something got wild and crazy. Nothing. All went perfect and Ava got her first ride on her sweet POA. Bill bought a saddle on Craigslist but the stirrups wouldn't go up high enough for Ava, so we ordered a saddle package that comes with a western saddle, bridle, and saddle blanket. I've been trying Whinny out a bit and found out she neck reins, so someone has been riding her. Meanwhile, Bill has a lead on some used power poles so he can use them for gate and corner posts for the new fence he'll be building for Whinny.
Our drought keeps smacking us in the face. While we can water the bulk of our gardens, the Wolf garden, on mostly sand, is suffering. Will ran 1¼-inch black poly water line out to the garden from David's water hole, where eventually a well will be sunk. Today I bought 300 feet more so he can coil up the second 500-foot piece to save for other uses. So, while I write this, he's out hooking up our pump, the lines, and fittings so we can run a couple of sprinklers out there. We are just hoping that the water hole will re-fill rapidly. Or at all … (Please God!) — Jackie