Around here, hard freezes usually come way before this. And we're so grateful that this year we had a very long fall so we could get more and more of our crops harvested before it came. I'm sorry I didn't blog on Wednesday last week but the big freeze was due Wednesday night, so we were going crazy. In such a freeze, covering plants does nothing so we were picking, hauling, and stacking squash, pumpkins, melons, beans, tomatoes, peppers, and more everywhere. We are fortunate to have such good friends who rallied to help us pick. Heather came again and Dirk came twice during the rush, picking beans and popcorn. As our peppers were so late in the field, I went out and cut the plants which had tons of unripe peppers on, hoping that when they ripened in the greenhouse, on top of pumpkins and squash, the seeds would be mature. I'll have to do a germination test to make sure they are as only the seeds from mature, ripe peppers are viable.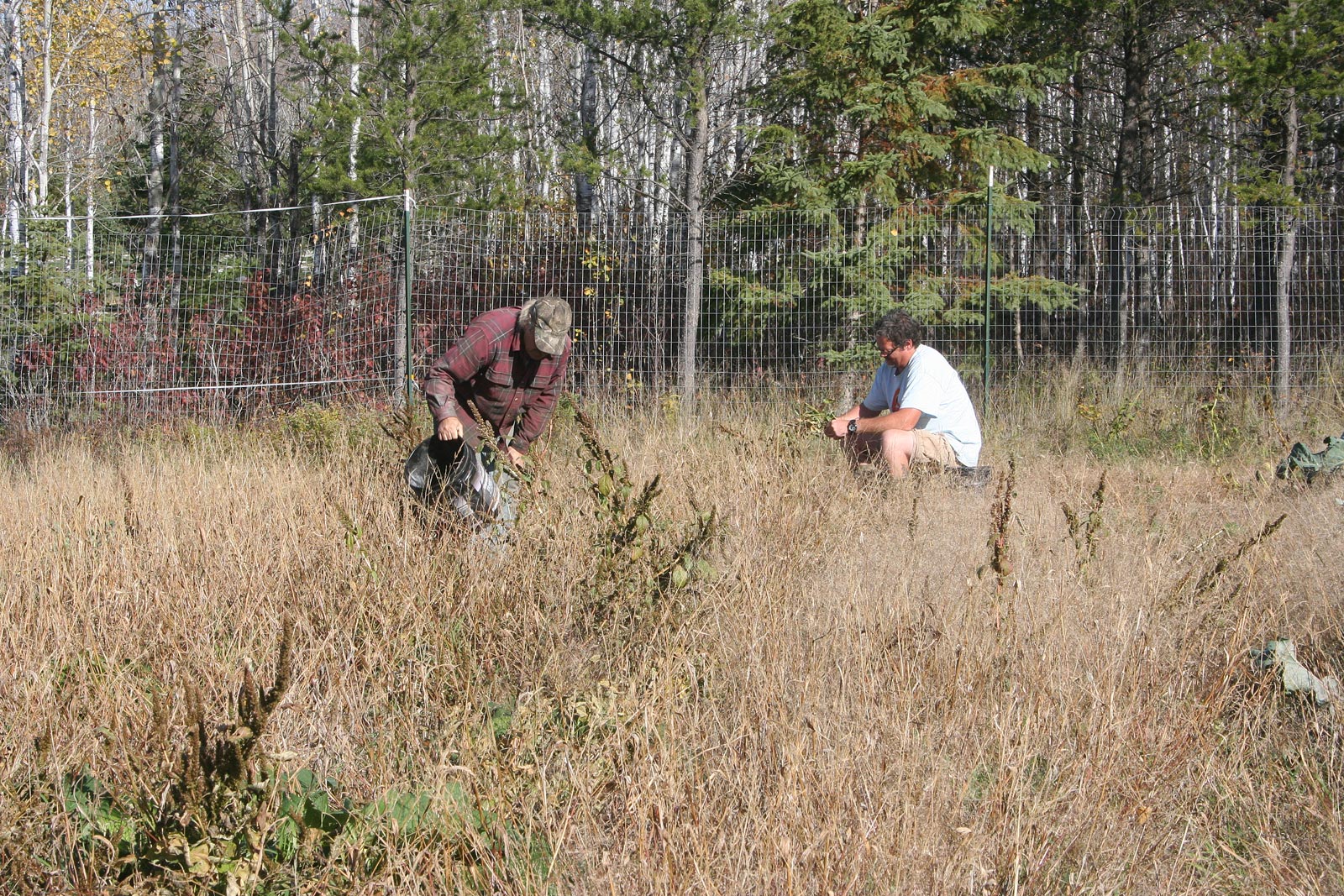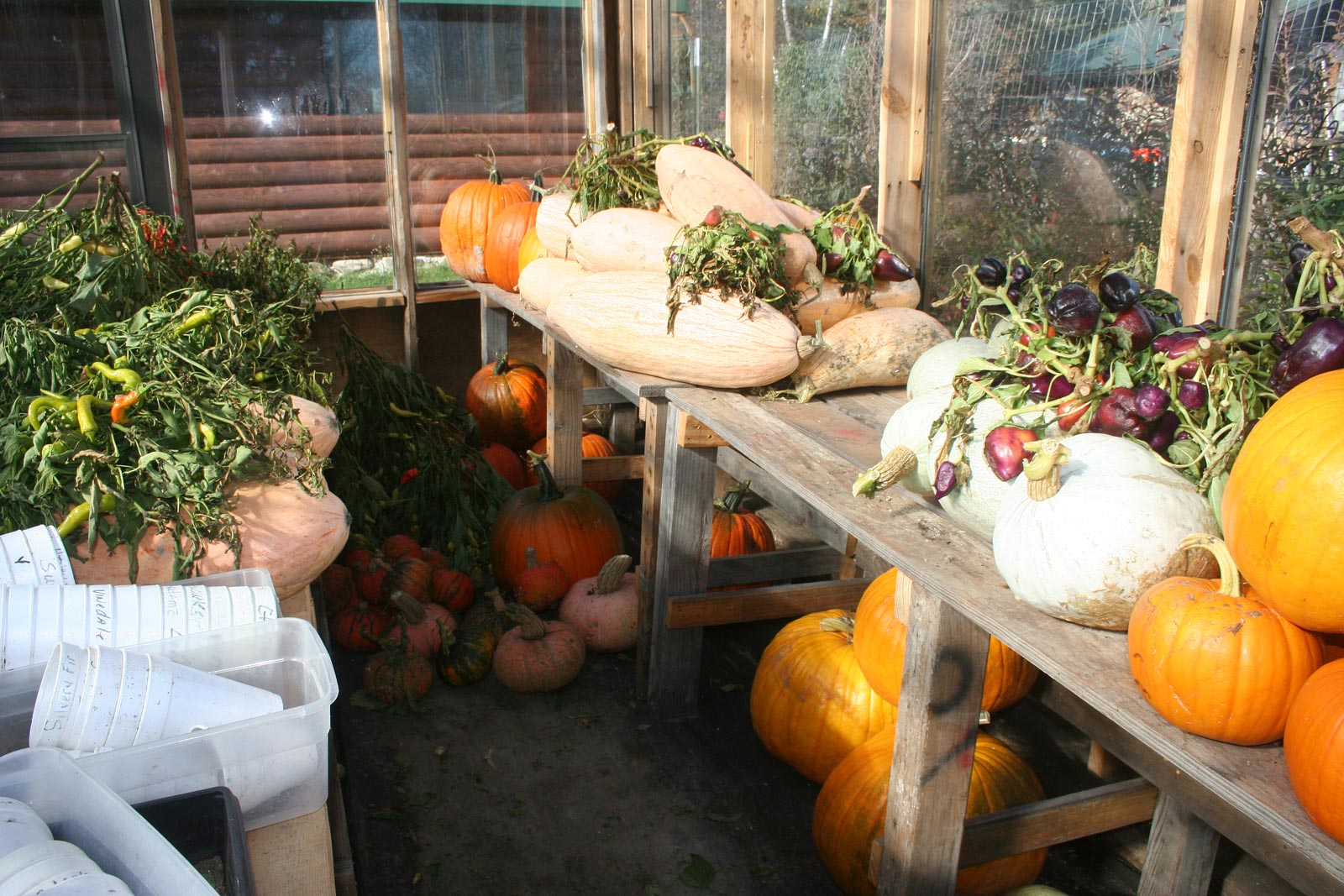 After night came and all was in, we were totally pooped out. So we took a drive to town to grab a bite of fast food and decompress. We got to the corner of our road and Will slammed on the brakes. I thought it was a deer. No, it was a small kitten, cowering in the long, wet grass on the roadside. He hopped out and picked it up, then handed it in through my window to me. I have never seen so thin a kitten! I'm talking about bones with skin over them! She cuddled down on my chest and started purring. Someone had thrown away this poor, frightened baby! Talk about cruel. A fox, bobcat, coyote, eagle, or other predator would make short work of this starveling not to mention getting run over by a car. Yep, we took her with us, stopping at McDonalds to get her a burger, which she ate with gusto, pickle and all. Now she's home and settling in. Our "big" cat, Mittens, is not a fan, but has done nothing but swear at her in kitty language with a puffed-up tail. We named her Buffy because she has buff ears and nose on a white body, indicating some Siamese genes back there somewhere. And she's brave enough to slay vampires like Buffy the Vampire Slayer from the old TV show we did not watch. Now it's shots and spaying when she gets old enough and I'm working at potty training her.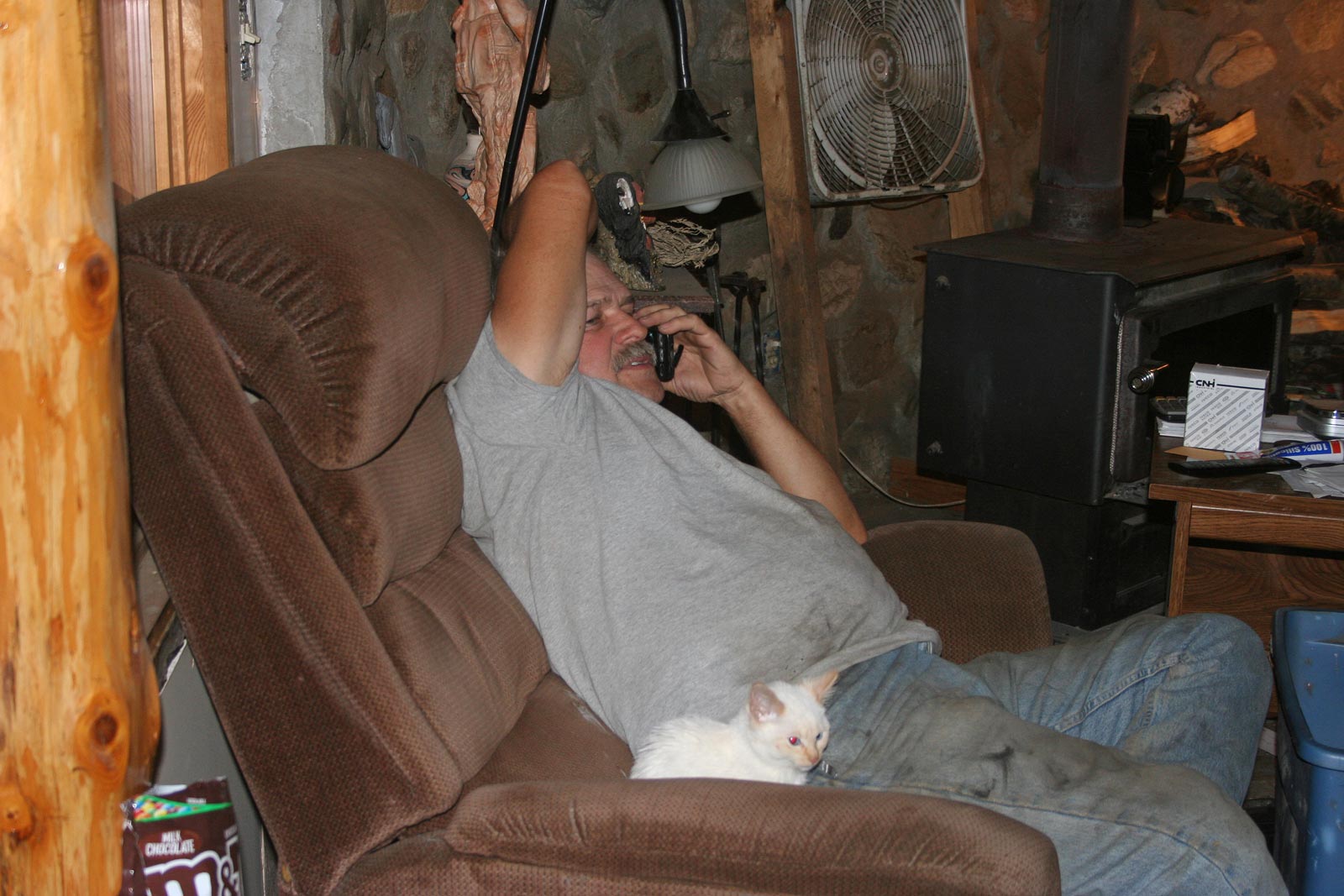 Yesterday, I put up a big batch of salsa and strained out a roasting pan full of tomato puree, which I put in the oven to cook down gently. This morning I finished it off, adding seasonings, then canned that up as tomato sauce. The kitchen is full of pretty, colorful jars.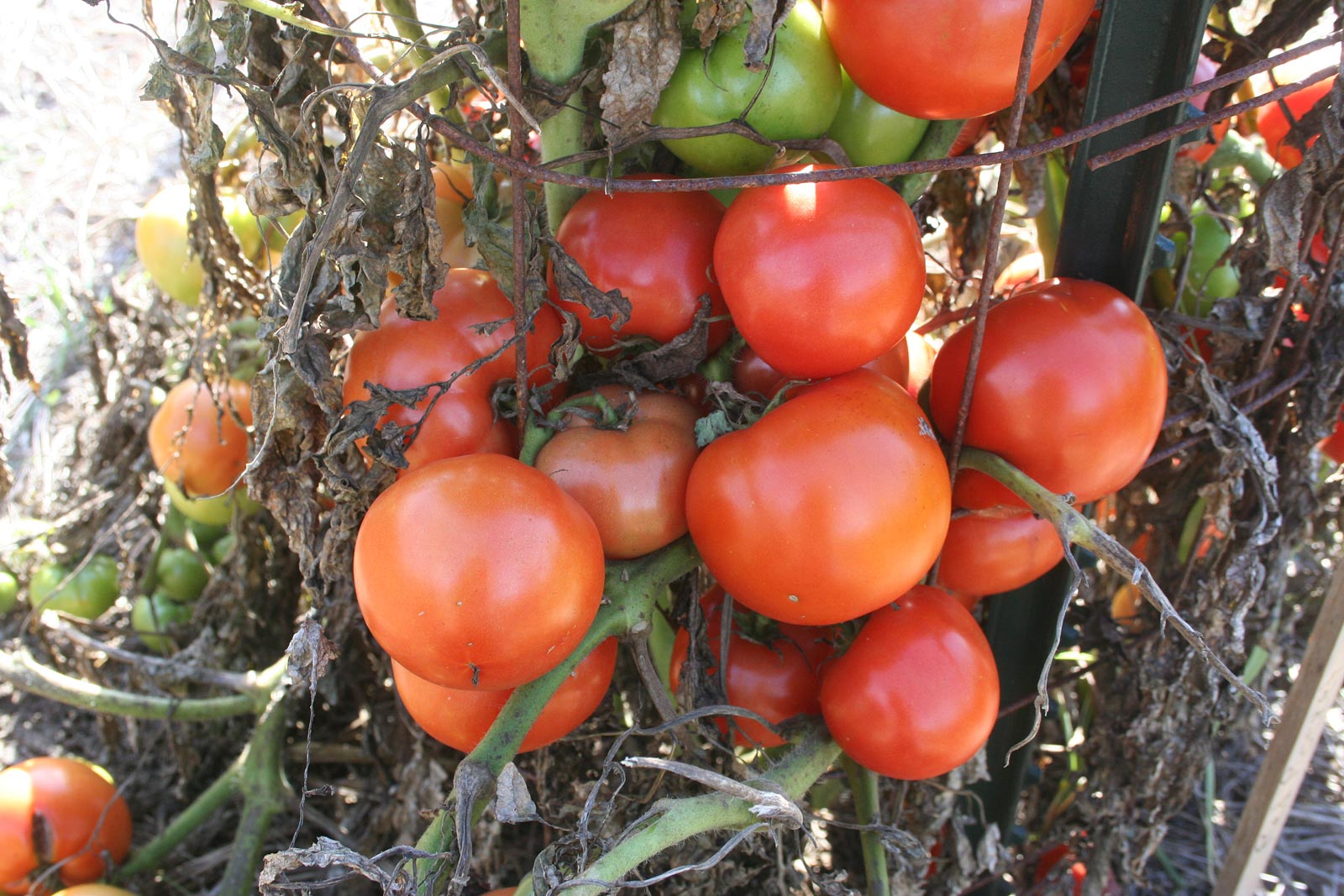 And, as I have two 5-gallon pails full of sweet peppers and three big crates of ripe tomatoes and two of green big ones, I've got my work cut out for the next few days. But as there is a projected food shortage coming up, I'm real glad to have it all, including the beets, carrots, rutabagas and turnips, in the Wolf garden, hanging in there until we can harvest them too. — Jackie