We still had a few crops out in the gardens — some late beets, turnips, and some dry corn. We also had to put away some tools, equipment, etc. We know if these things get buried by snow we won't see them until next spring. That done, our friends, Mike and Dara, came over and helped us out, stamping seed envelopes and filling them with seeds. Boy. the floor in the living room is covered with seeds! They fly away when we shell beans or corn. most get into the container, but our kitten, Buffy, is thrilled that many do not. Who needs cat toys anyway? We also harvested the largest turnip I've ever seen; it weighed 14 pounds!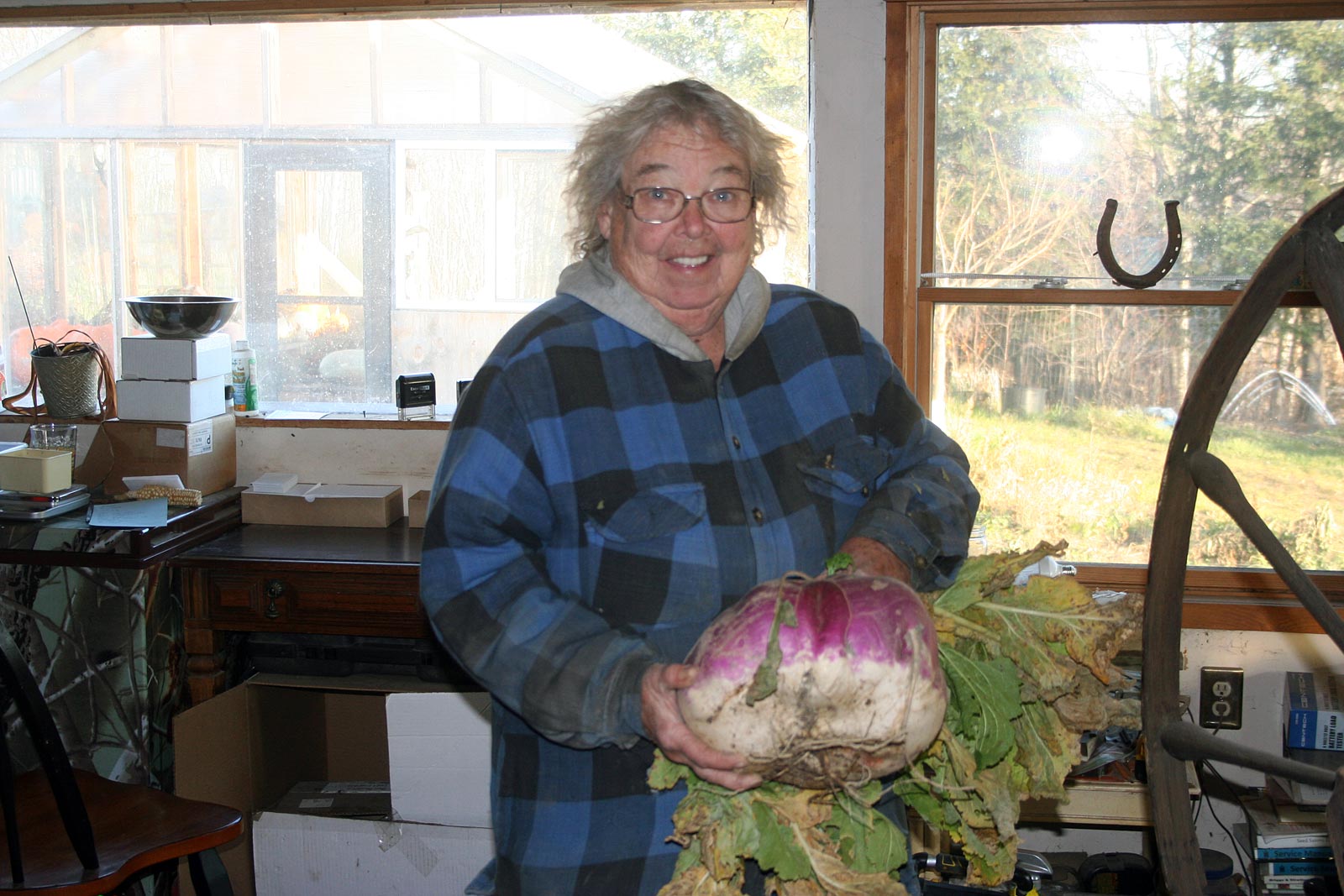 Well, the forecast snow did come. To the tune of six inches of sloppy, wet, very heavy snow overnight. In the morning, the trees were bent over, weighted down by snow.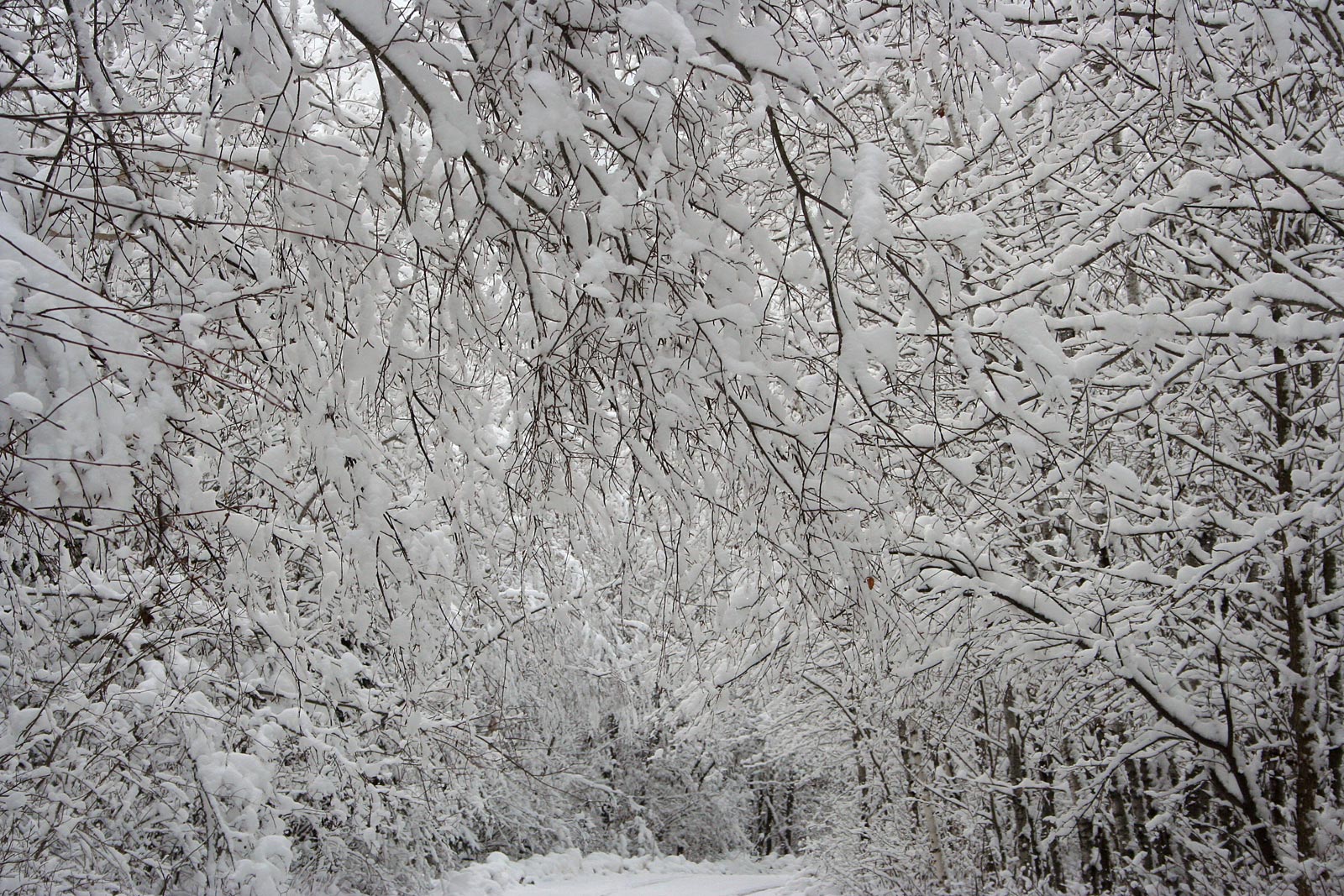 All across the area, power lines and trees were down, not that we noticed, being off grid, but our driveway was hard-hit. There were dozens and dozens of trees bent low, some making beautiful tunnels to drive through, others causing trees to block the driveway entirely, requiring chainsawing to free up the drive. One friend, Dirk, lives even further from a plowed road and his drive out was worse than ours and he couldn't get his plow truck started. Been there; done that. Luckily, our plow truck did start and Will with his pal, Hondo, plowed and cleared our driveway so the car could get out. You still have to weave in and out of bent trees somewhat, but we think if it warms up or the wind blows, the snow will dump off of them and they'll gradually stand up straight again. Something like this usually happens in April with one of our last, wet, spring snowstorms. This year, we got it as our first accumulating snowfall. Yep, winter is here!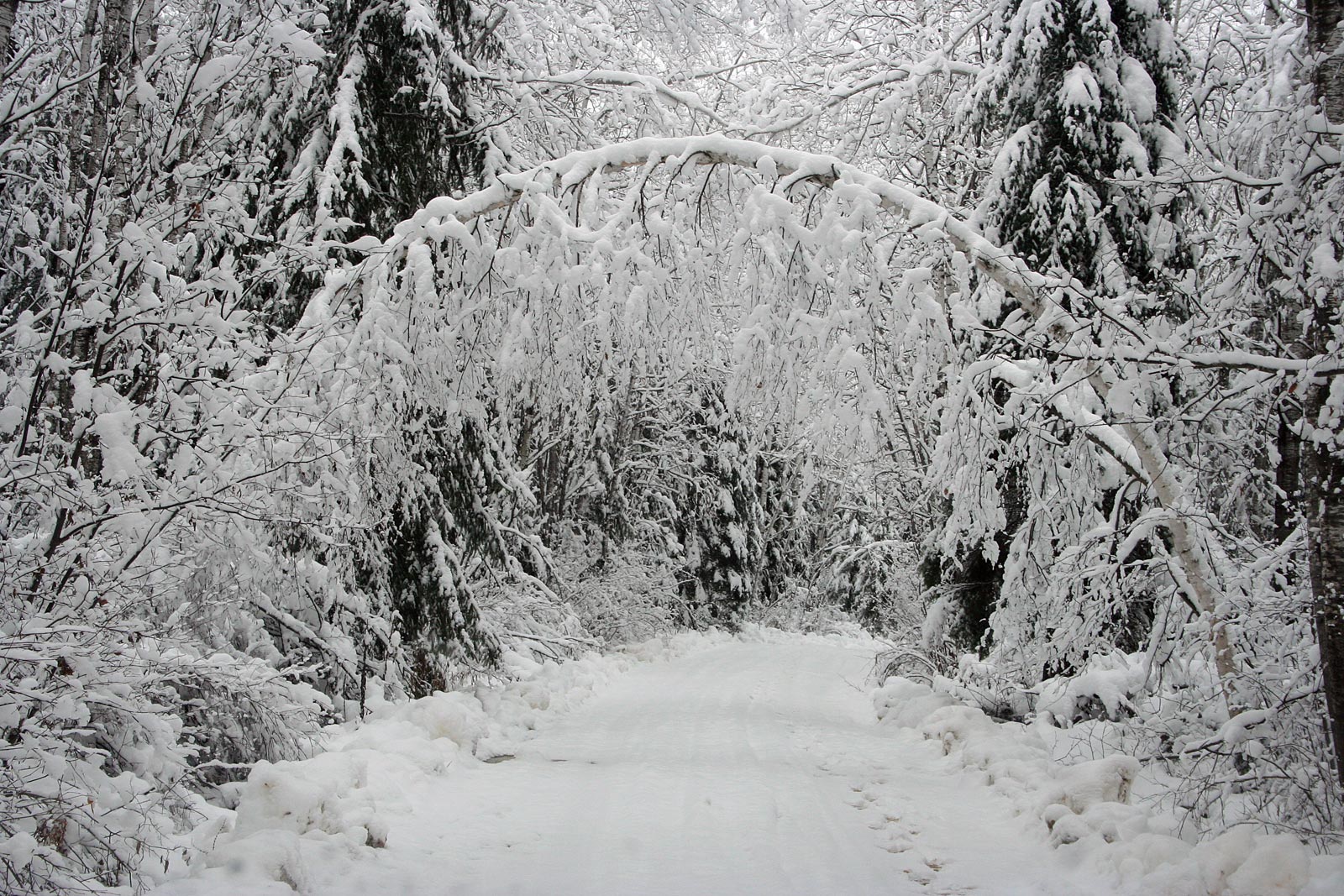 Just an update; our rescue kitten, Buffy, is doing great, gaining weight and is very much at home.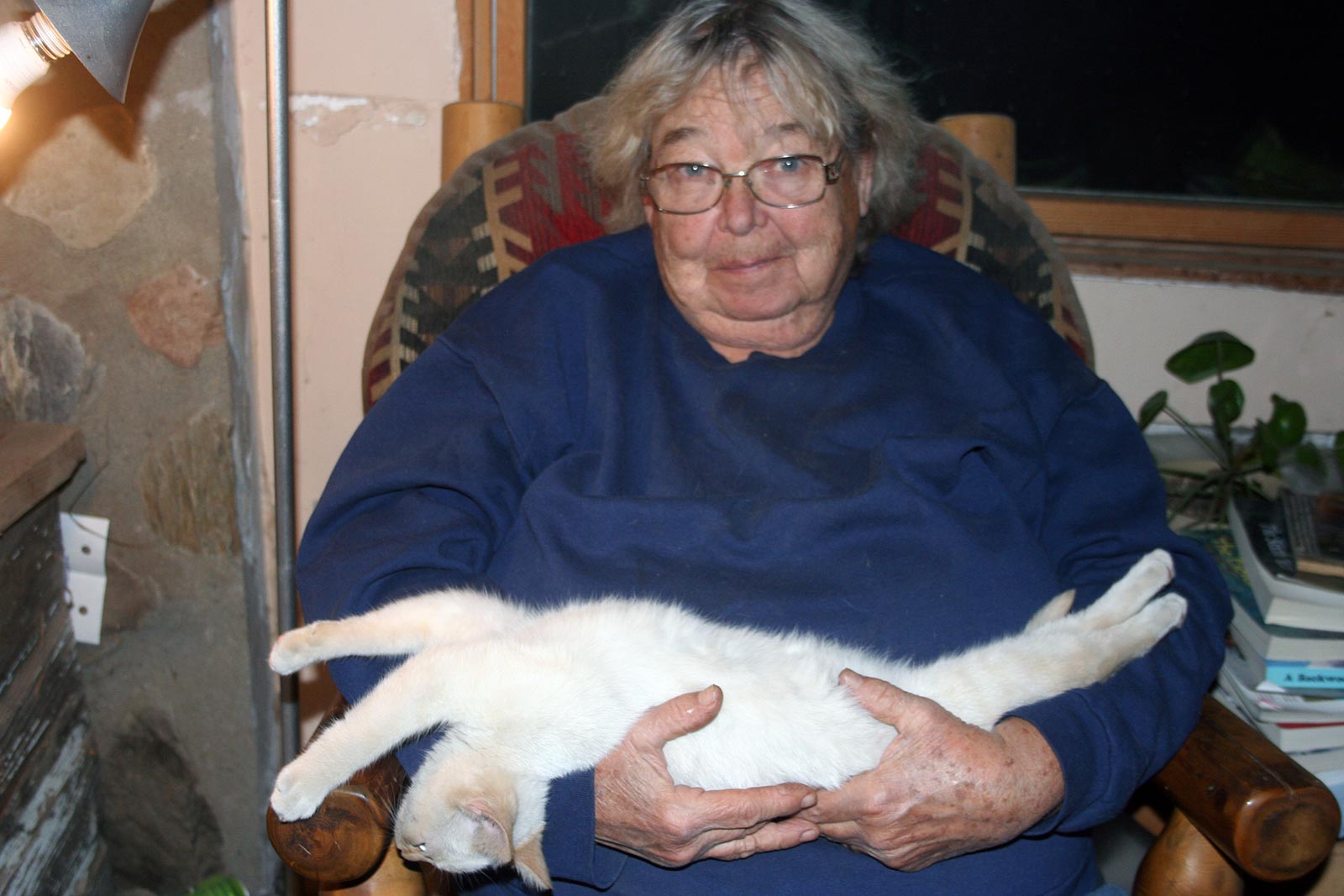 I had two pails of peppers we'd picked in the North garden so while kind of "snowed in," I canned them as Vaquero Relish. I had saved about half a gallon of thick syrup left over from making Cowboy Candy, on purpose, so I ground the seeded sweet peppers, along with a few seeded Sugar Rush Peach hot peppers for flavoring, heated the syrup to boiling and canned the relish up in my trusty, much-used water bath canner. Yum! Now I've got another two dozen half pints of this yummy relish I use for everything, from cheesecake topping to stir-fries. — Jackie