Now, in northern Minnesota, Christmas time generally results in snow, cold, and more snow. How weird it was to have 41° F ABOVE zero with a thunderstorm last night? We could hardly believe it. Then real early this morning, the temperature suddenly dropped, and it started to snow and blow hard. Well, it snowed most of the day, but we really didn't care. There's lots of firewood and I'd spent the night throwing up, so I was in no mood to exercise, other than crawling out to do chores early. It seems I caught Will's bug, which he cheerfully passed on to me. Later in the day, Will pointed out the window and I peeked out to see a Ruffed Grouse in a spruce tree, next to our backyard fence, eating buds like mad. I didn't get a good picture, but I managed a couple so-so ones. But we were tickled to see him enjoying himself, despite the blowing snow. I poured out some more sunflowers onto our shelf bird feeder right outside the window and when I opened the window to do so, Chickadees immediately started flocking around, knowing treats were coming. They're so cute!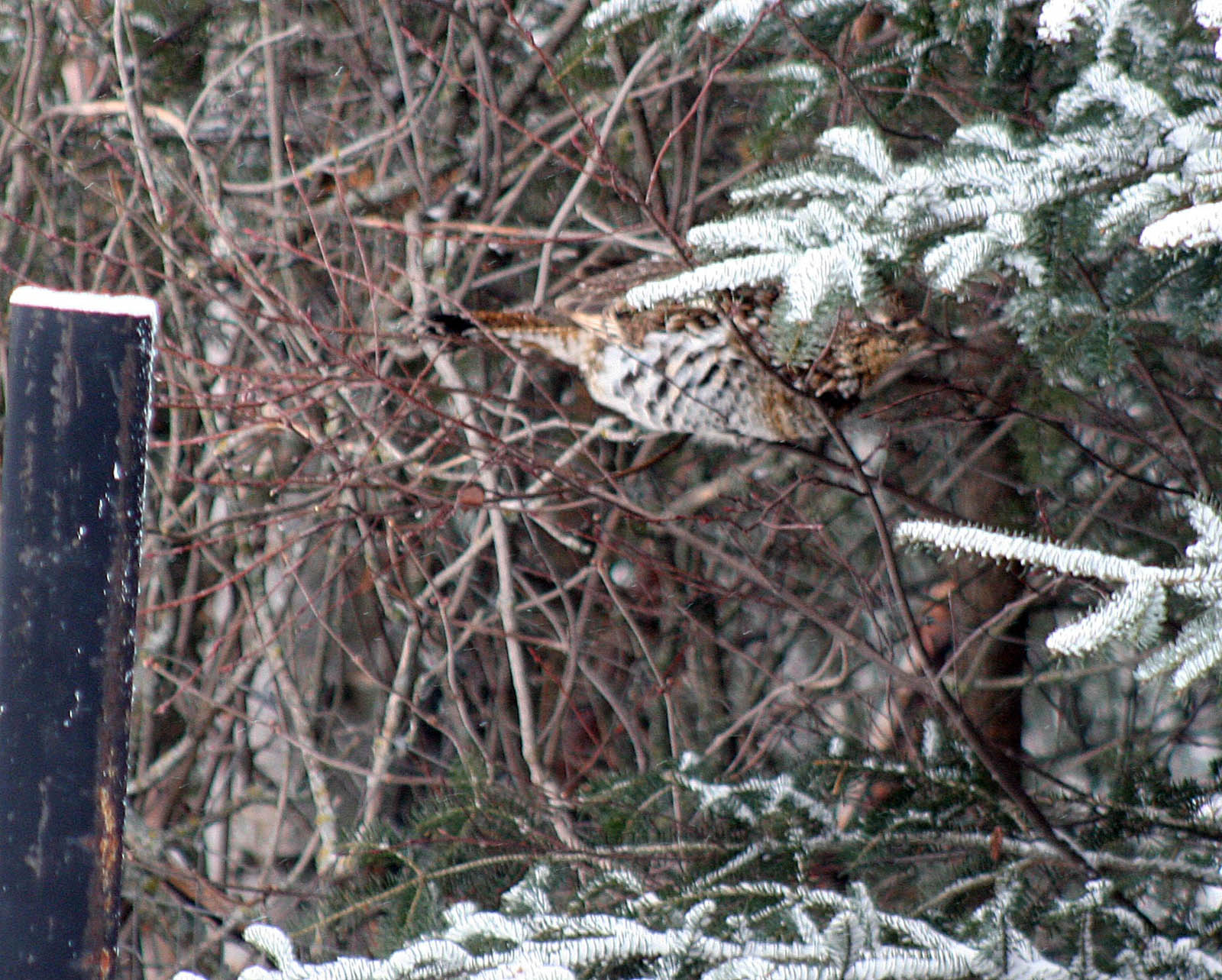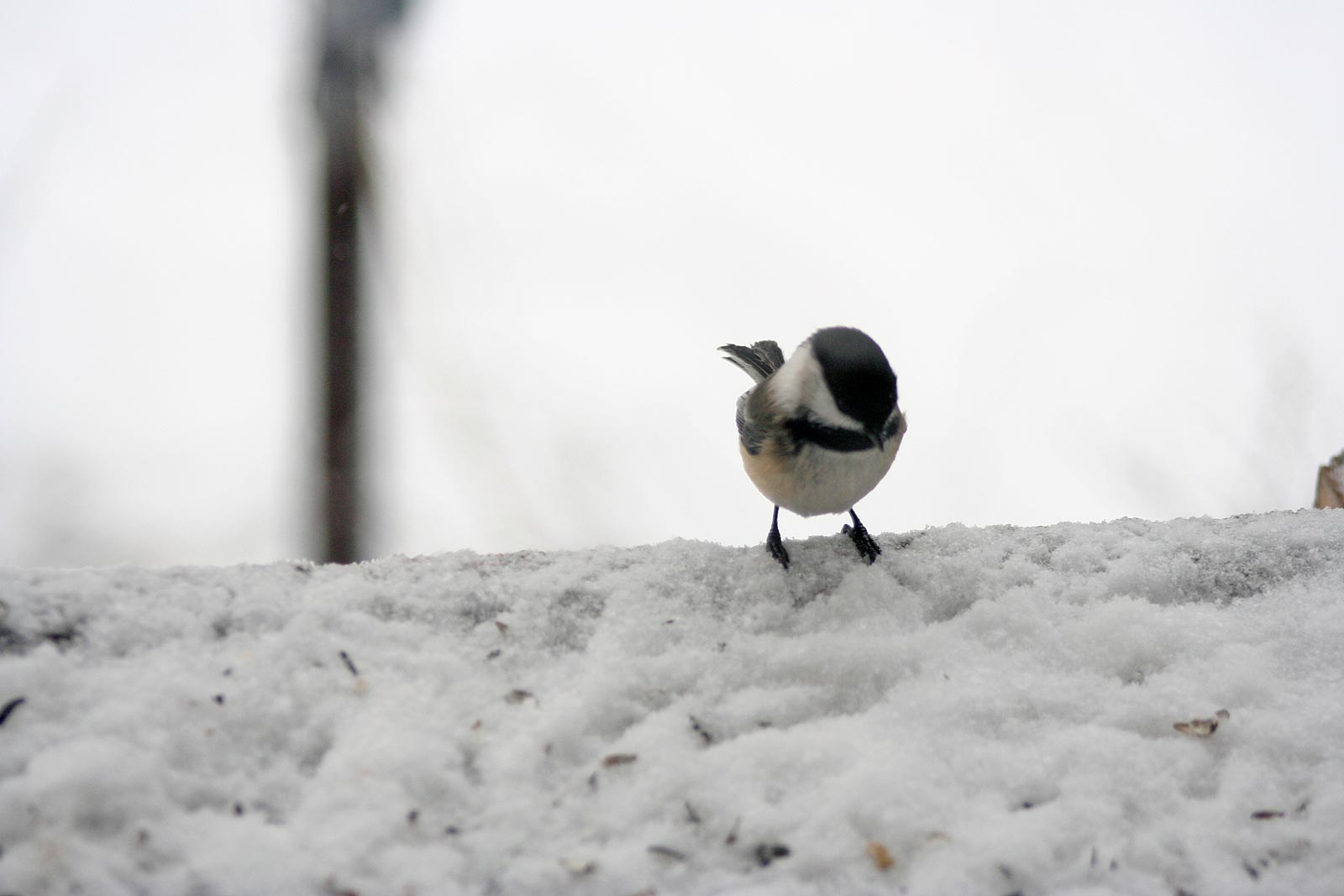 I just received a big, early Christmas present from Will. Our old snowblower had seized up a few years ago and we hadn't replaced it. I really missed it a lot as I used it to run paths to the barns, chicken coop, and goat pasture (where Ava's pony, Whinny, is living now). I'd been shoveling the snow, and boy that got old! Will came home from town with a brand new, Cub Cadet snowblower in the back of his truck! I was sick but not too sick to go out and watch him blow some snow! Wow, I'm so tickled. (Who needs jewelry and perfume?) Making daily chores easier is a huge thing. Thank you Will!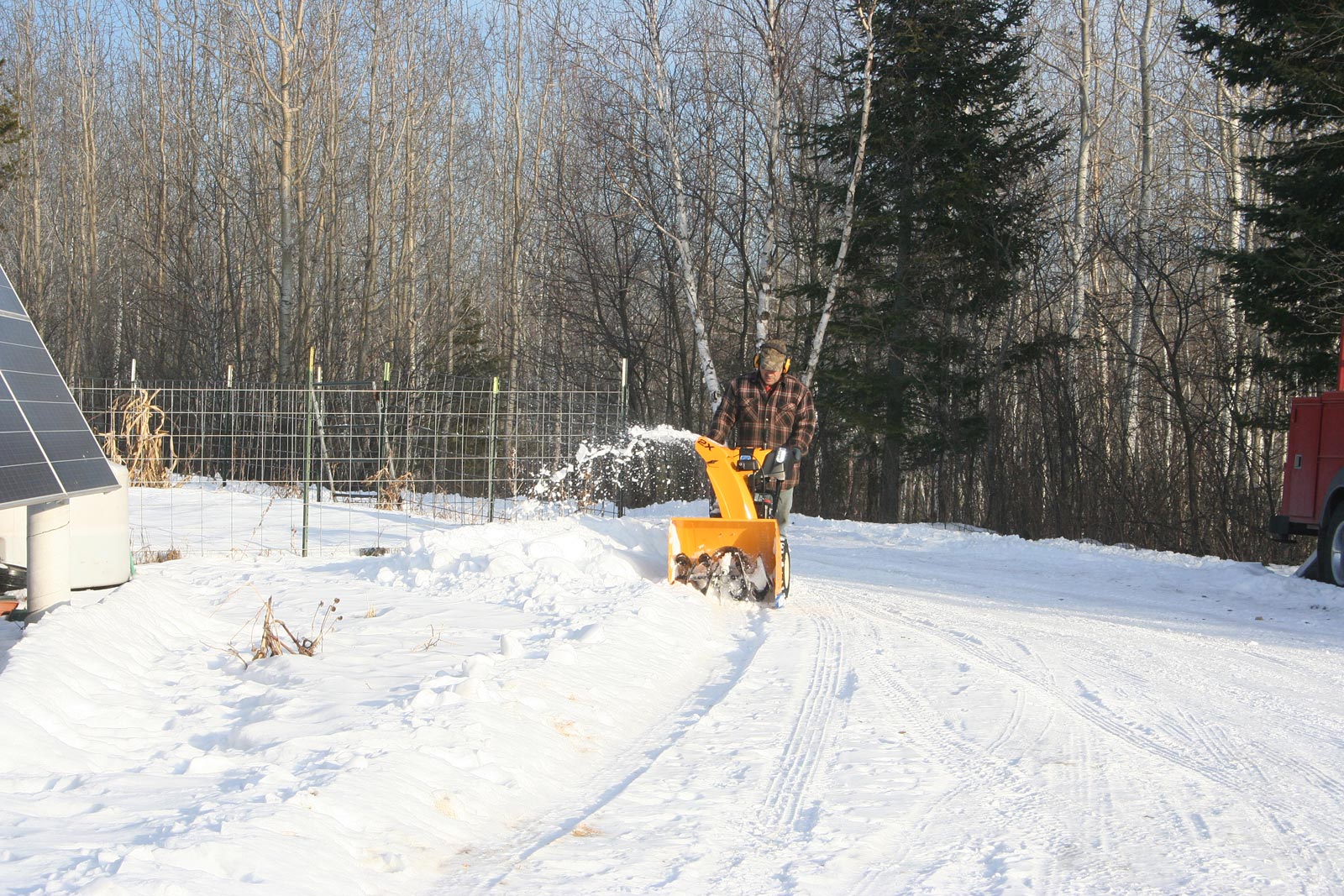 A good friend gifted me several pounds of walnut halves recently, so I managed to get them canned up this afternoon. After all, it only takes a few minutes; dry packing hot nuts in pint or half pint jars, putting on previously simmered but quickly dried lids and screwing the band down a bit. They are only processed at 5 pounds pressure for 10 minutes, so it wasn't a big chore to get them done. Now I have a whole bunch of English Walnut halves that will stay good for decades, ready to use as I need them. Thank you so much Karla!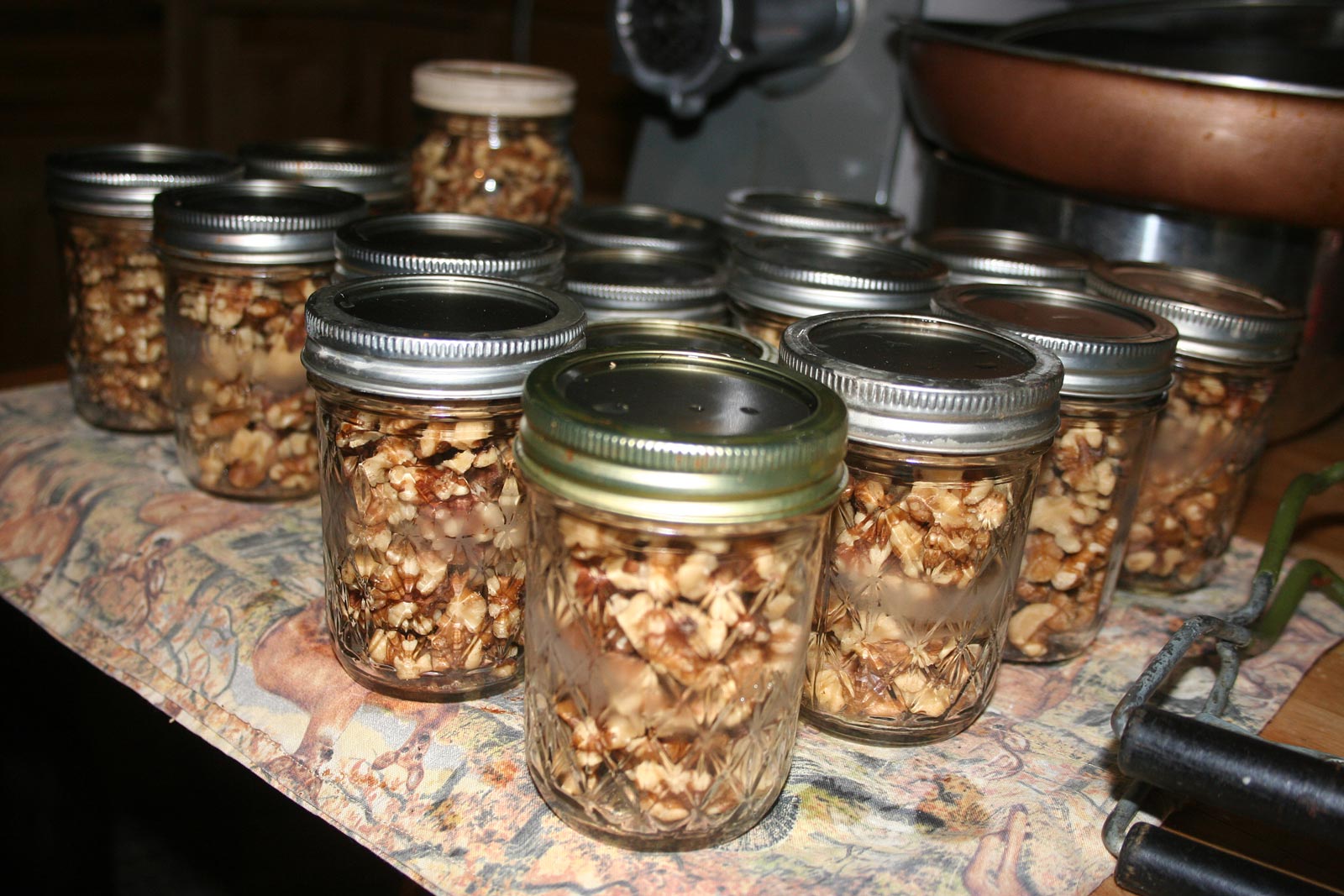 — Jackie