We'd gotten a foot the day before yesterday and darned if we didn't get another 10 inches last night! We knew the snow and below zero temperatures were coming so Will and I set out four big round bales for the horses and cows last night. He had the drive and the road down to the barn plowed and I'd snow-blown my trails to the woodshed, storage barn, and goat/chicken shed, plus a trail down to the goat pasture, where Whinny, Ava's pony, is wintering. When it started snowing while we were setting out hay, we kind of thought it would stop after a while. Ha ha!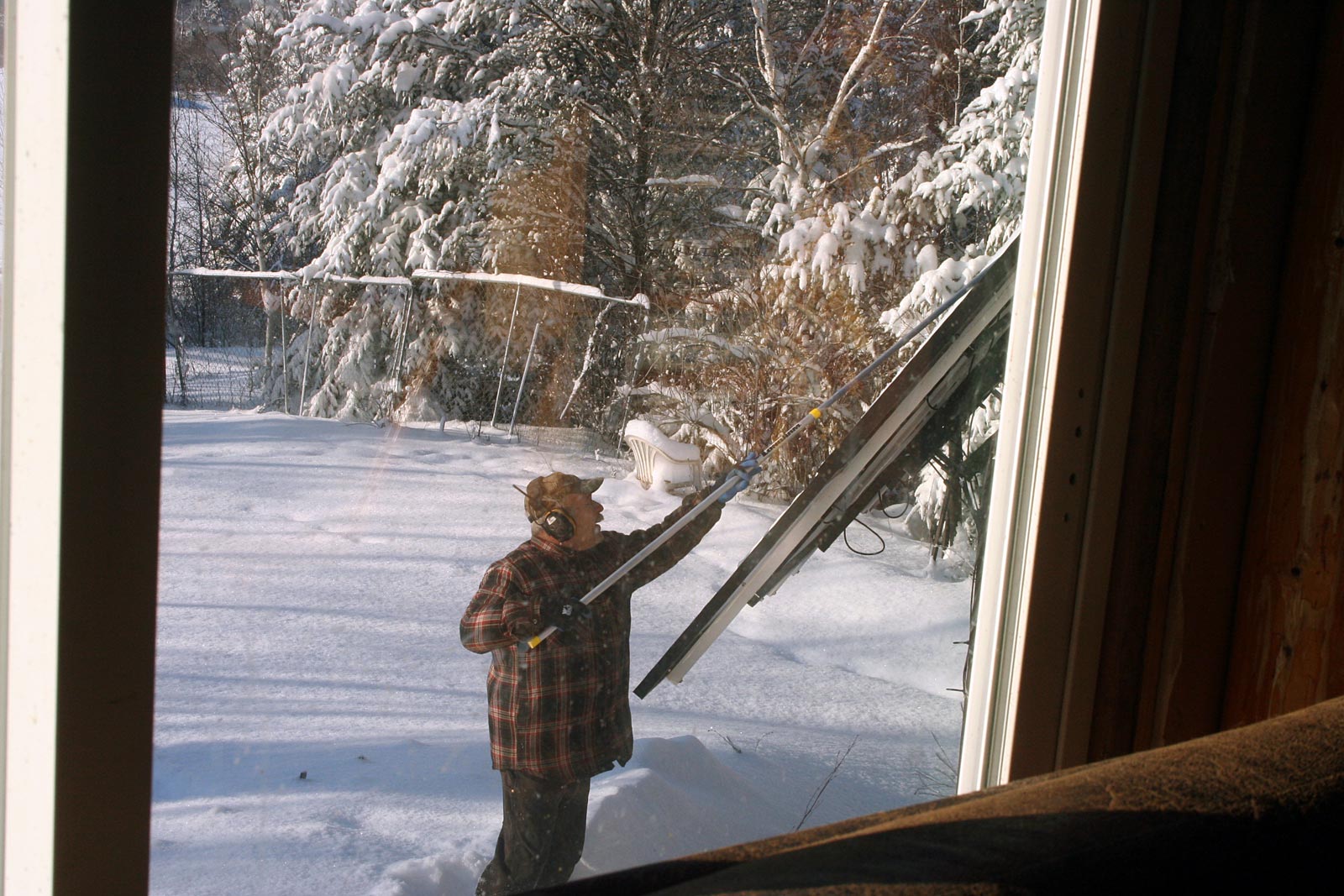 We woke up this morning to nice, bright sunshine. And almost another foot of light, fluffy snow. So, we set about doing all we'd done two days ago — plowing and snow blowing. Now, when you've got a mile and a half long driveway, that's a lot of plowing. Especially when you count the yards. And especially when the darned plow gets cranky and won't dependably go up and down, let alone angle at the touch of a finger … or a whole hand. It took Will over an hour of steady plowing to get us cleared out. Meanwhile, I got on the snow blower and again cleared trails to our buildings. I'm sure glad we have that amazing snow blower! Shoveling sure takes a long time when you have so much to do.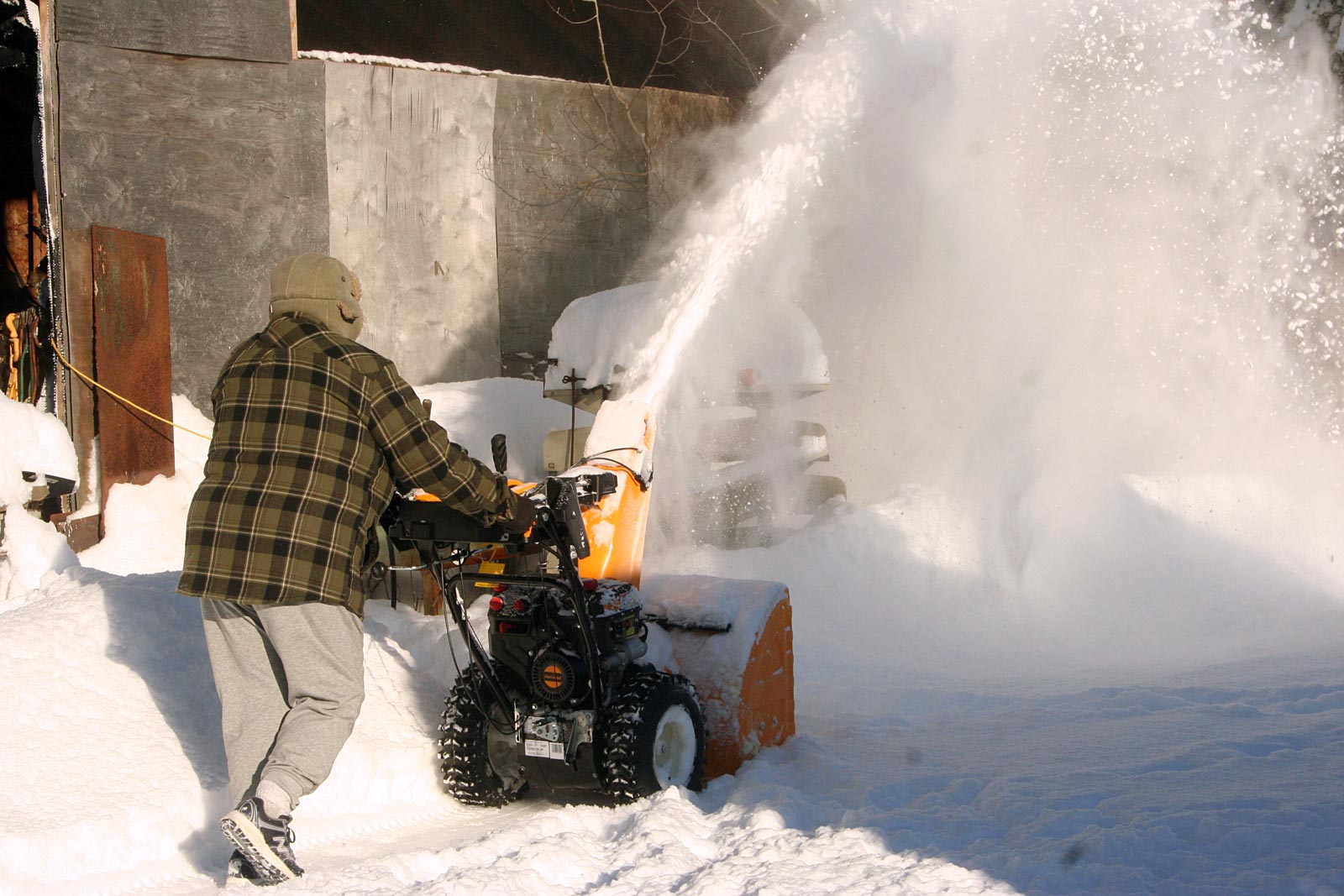 Tomorrow, I'm setting about canning up the leftover ham from Christmas dinner. Of course, I'll boil the bone and use the broth to make Will's favorite bean soup too. It was a cheap, on sale ham but surprisingly, it was tasty too. I'm about out of canned ham so I'll be glad to refill the empty spots on the pantry shelves. If I have energy, I'll also can up some baked beans as we love them as a side dish or doctored a bit, for a main-dish meal. We are so very blessed to eat so very well!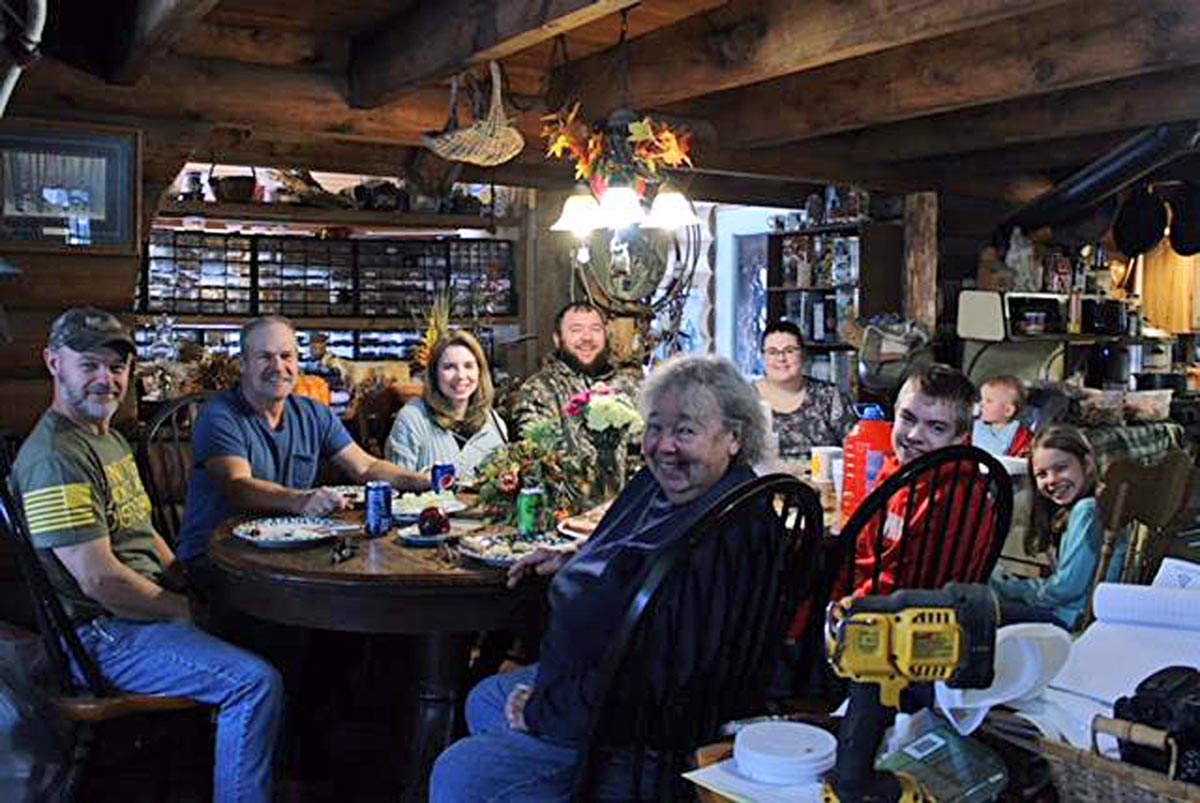 — Jackie