We've been fighting against frost, which has been threatening nearly every day. We've been picking, husking corn, pulling in beans, and, lately, covering rare crops as we were under a frost advisory. Yesterday, our friend, Heather, and her two kids, Providence and Charis, came to help out. Two days ago, other friends, Dara, Mike, and Sherri came to help pick dry beans and tons of tomatoes. Meanwhile, I've been running back and forth from the Sand Garden tomatoes, choosing tomatoes and varieties from which to save seed. To keep them straight, I write the name on one tomato of the variety, then pack all of those together, with others that vary in color or shape, writing names on those too. With almost 130 varieties, I want to make sure I have adequate seed from all of them. And, boy, that's a challenge!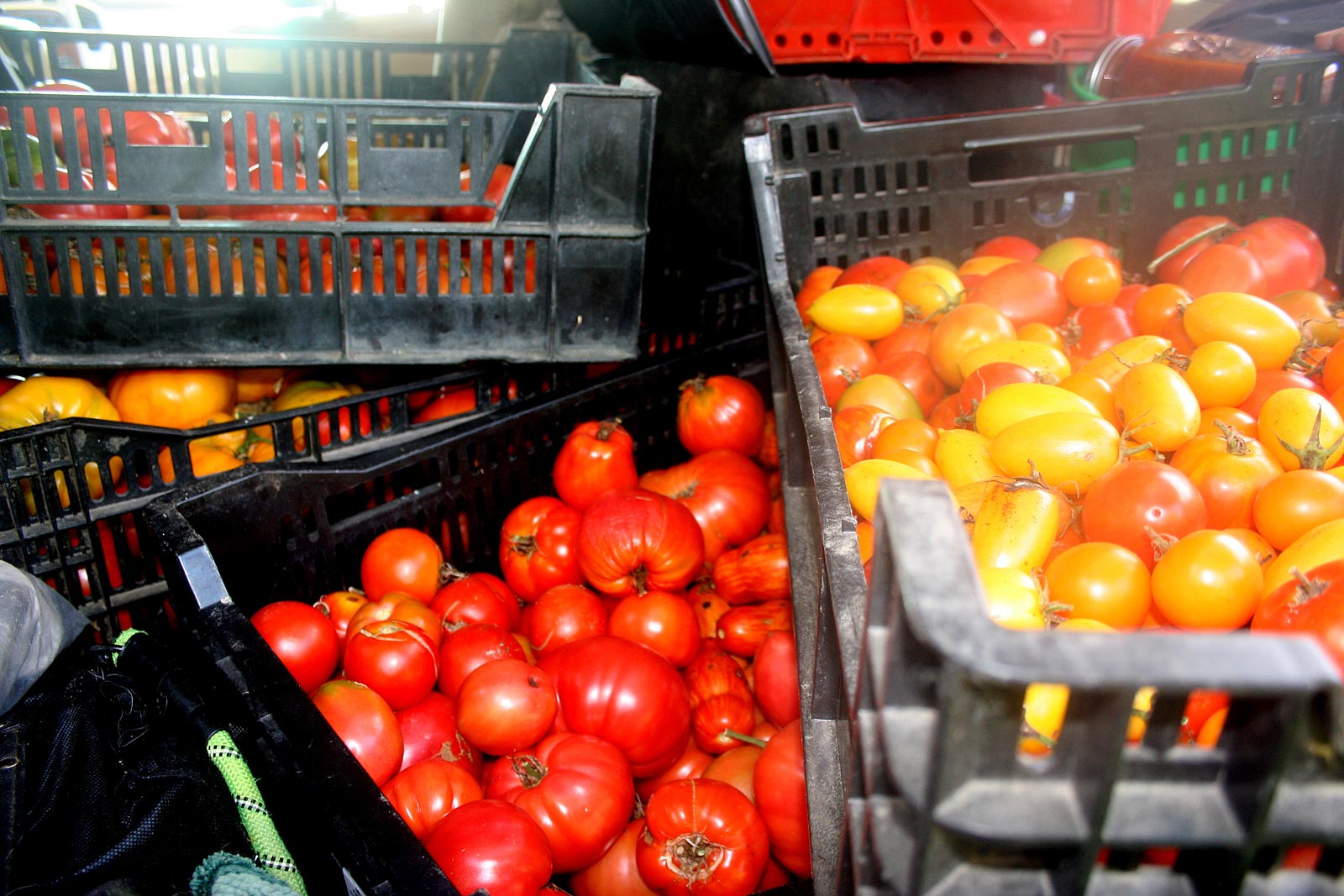 On Monday, we had a group from way down south by the Twin Cities, come visit our homestead to learn about seeds. It was a fun group and they got to taste a lot of tomatoes as well as learn a lot too. We really enjoyed having them and hope they took a lot of information home.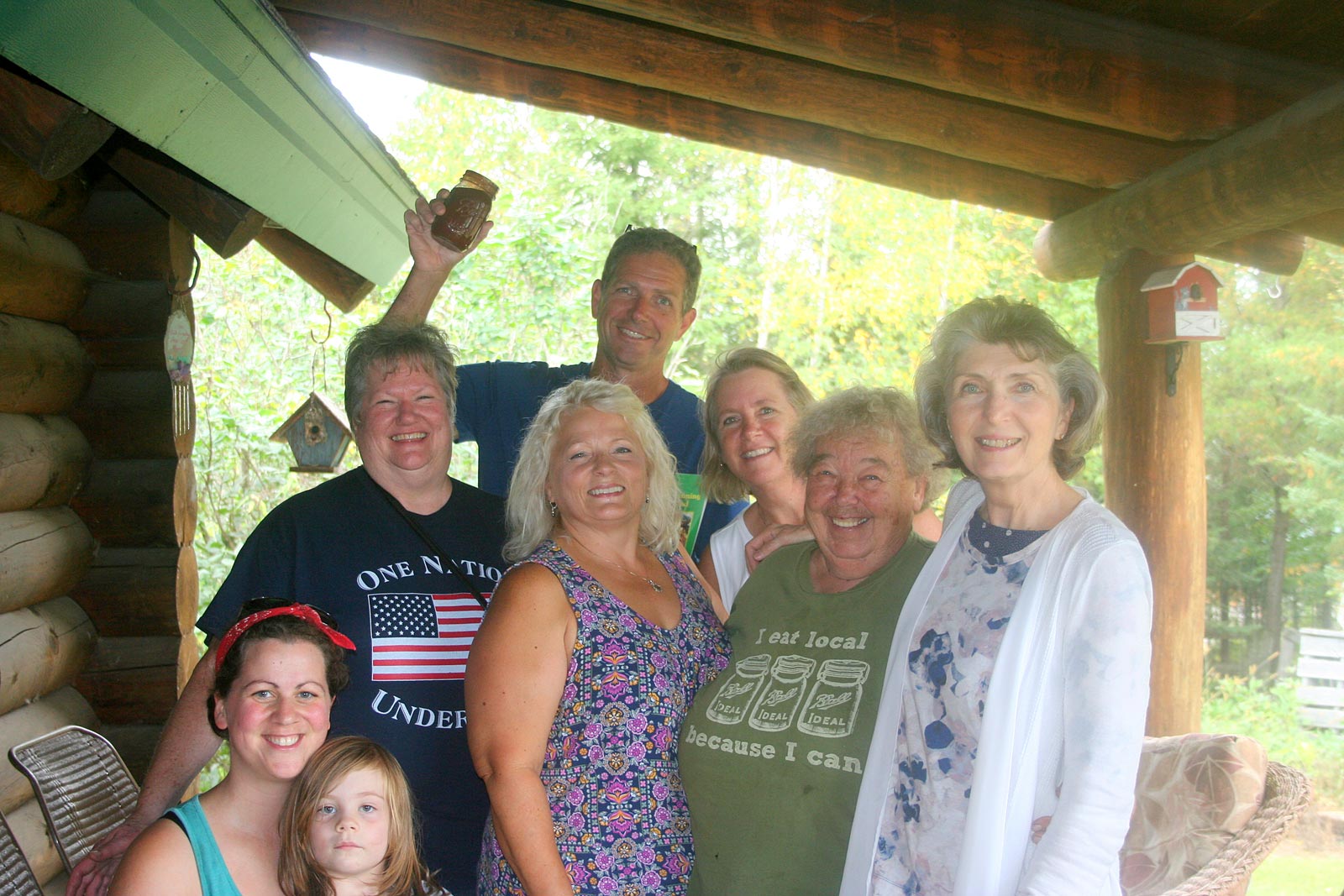 Yesterday, we were almost sure to get frost, so we doubled down and picked tomatoes by the crate full. These were both to save seeds from and for me to can up when I get a spare moment. (Yeah, right…) We were really happy with two varieties of corn, Seneca Blue Bear Dance, a very rare meal corn, and Navajo Robin's Egg Blue, also a very rare Native corn. The Navajo corn is late, and Dara started seeds inside, then she and Sherri planted it in the Main Garden. When it was just setting ears, the plants all turned brown, and I didn't think any corn would be harvested. Boy was I wrong! Will and Mike went down there and picked a whole crate full. But, like the Blue Bear Dance corn, the Navajo corn had been attacked by those darned blackbirds. However, we still got plenty of corn.
Puppy, Sarge, continues to be a very good puppy. He's joined in with all our activities, enjoying the company we've had about. And all the petting! He even helped Will pull in the very last Seneca Sunrise sweet corn. He'd grab an ear and pull the whole plant up by the roots, then run up to the house to EAT the corn. We didn't mind as they were very small second ears, and many had also been eaten by the birds.
I'm amazed at the beautiful, lavender sweet pepper, Oda. It grows on a very short, small plant but produces up to a dozen or more nice peppers anyway. And so flavorful and pretty too! — Jackie