It just occurred to me today that a lot of folks kind of form their own, often unreal, picture of life on our homestead. You know, where everything is perfect. Everything in its place, perfectly clean and in order. Nothing breaks down and Will and I pass each day building stuff, baking bread, and canning up something. Some is true; much is not. On a real homestead, breakdowns are, seemingly, a daily occurrence. Will's friend calls and asks him "What did you break today?" When Will answers nothing, his friend laughs and says he must not have been working then. Yesterday, it was the alternator on the big bulldozer, which Will had to pull and replace. Today, he was working on the dozer's winch, which refused to free spool.
The house is kind of clean — for us. After all, we just had company for Thanksgiving dinner. I washed dishes, straightened up a little, then cut a Hopi Pale Grey squash in half and, after removing the valuable seeds and setting them to dry, I wiped it with butter and brown sugar and put it in the oven to bake. Will didn't get much "pumpkin" pie for Thanksgiving. So he feels underprivileged. To make him feel better, I decided we'd have squash tonight for dinner, then make a couple of pies with the other half, tomorrow. Our friends, Dara and Sherri, are coming tomorrow to help so I probably won't have time to dust (which around here means sweep the wood ash from the hearth before it flies up onto the shelves). We run a kind of relaxed household, as you can see.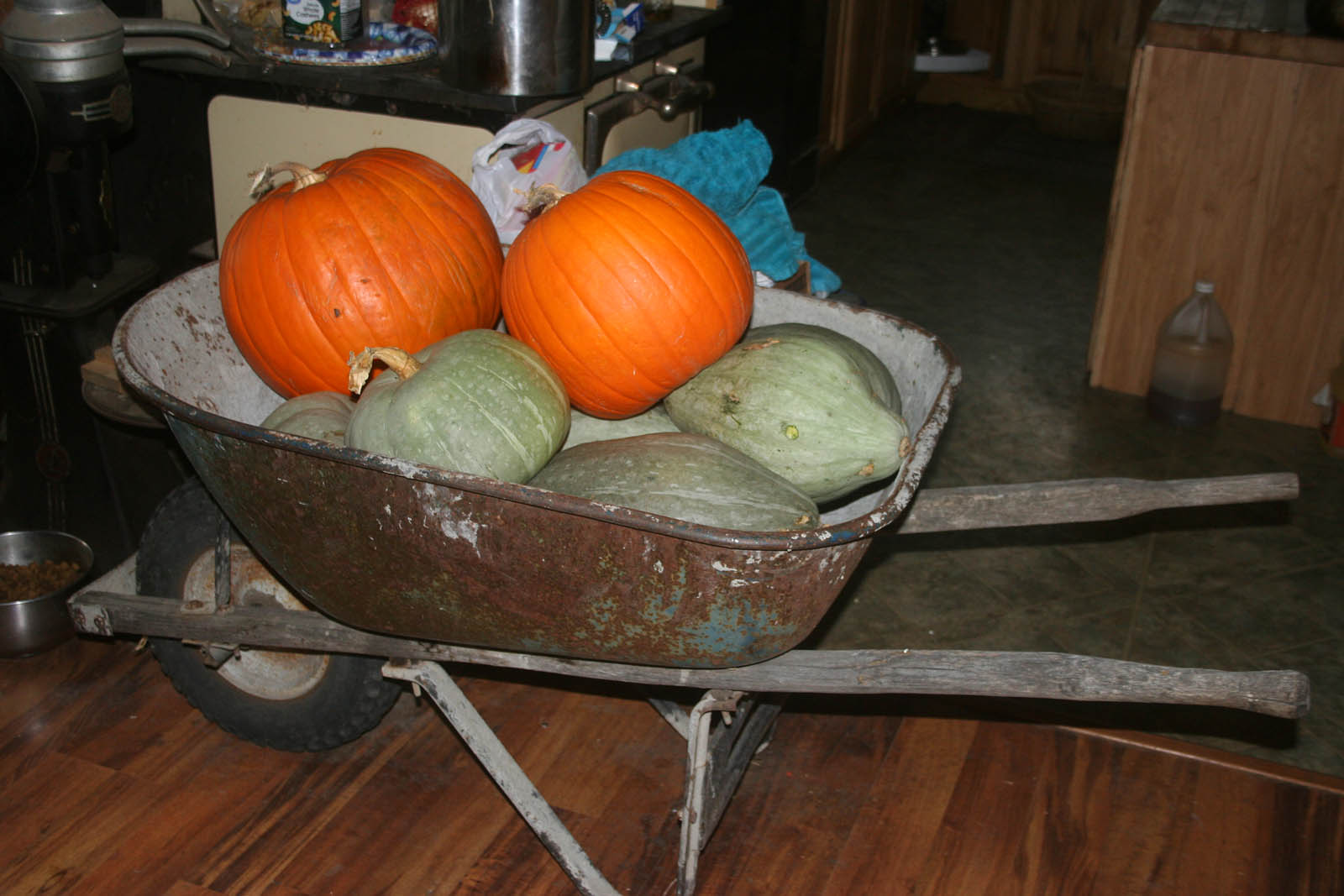 As we wanted to shut off the heat in the greenhouse, Will used our old wheelbarrow to fill up with the remaining pumpkins and squash. Then he brought it right into the dining room. Hmmm, country decor? And, as our nighttime temperature dropped to 1 degree F last night, he also filled up the wood box and also filled the newer wheelbarrow and brought THAT into the entryway. With two big dogs, it gets a bit cozy with not one, but two wheelbarrows in the house! But despite that, we're very blessed to have lots of firewood and plenty of food. A lot of folks don't have that option. Both Will and I have had very broke times in our lives and know just how that feels. That's why we give thanks each and every day for all we have.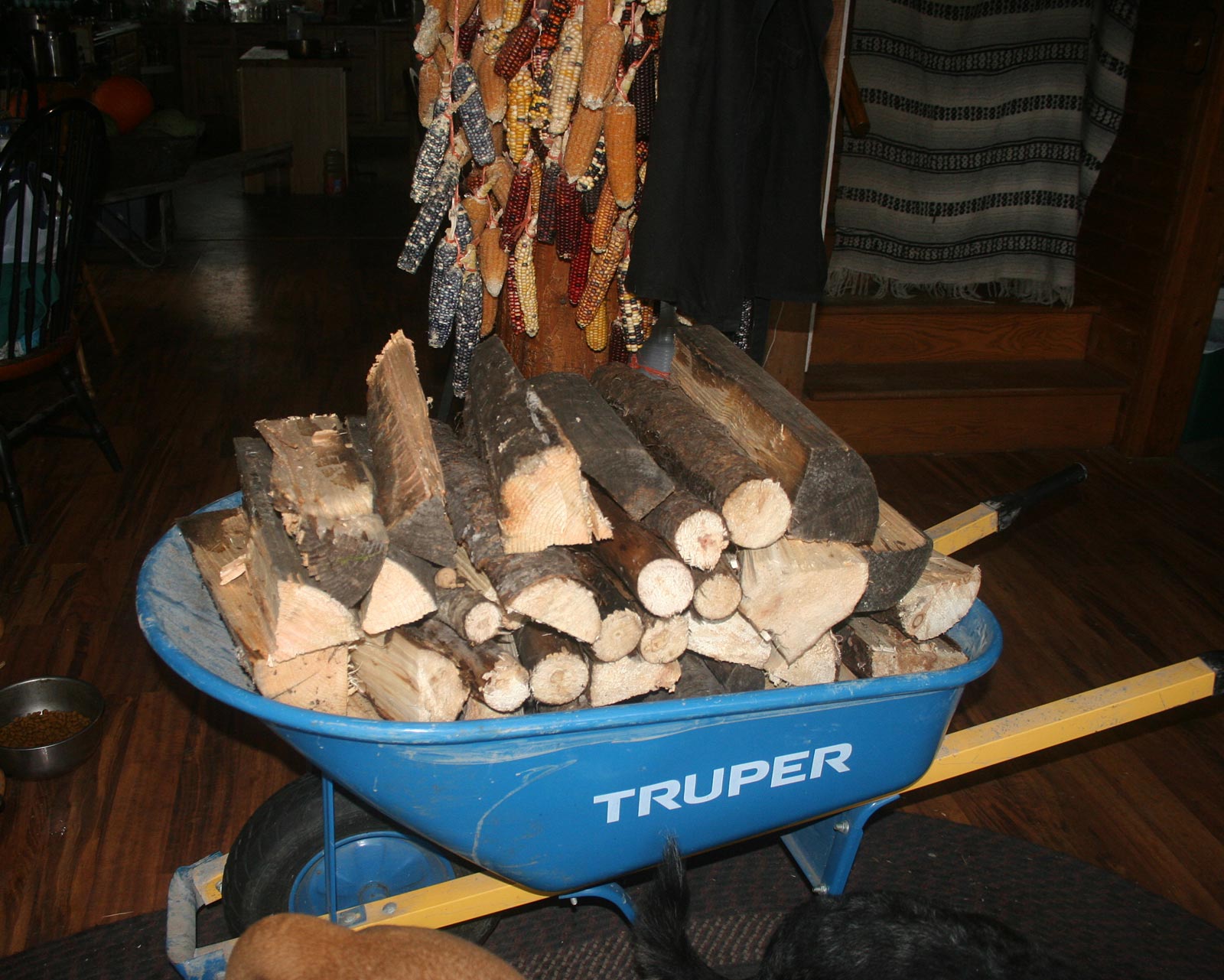 — Jackie