We were all set for a foot of blowing, drifting snow. Then nothing much happened! Yep, the wind blew like crazy, making our little wind charger howl. And, yes, it snowed. But we only ended up with about two inches on the ground. Okay, so we're not complaining! I'm really ready to see dirt, not more snow anyway. Yesterday, I transplanted the petunias. It was nice to be able to do some more normal stuff again.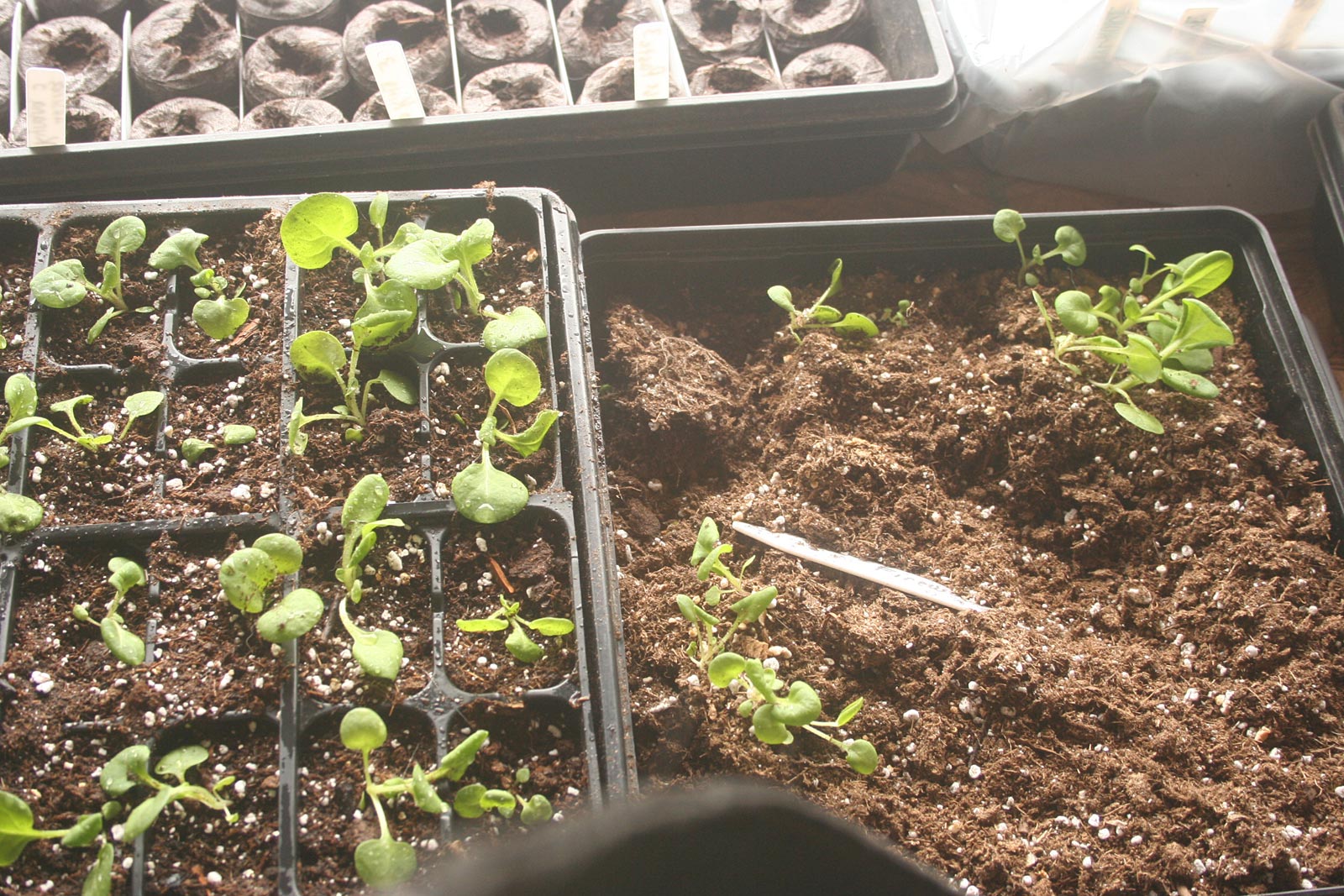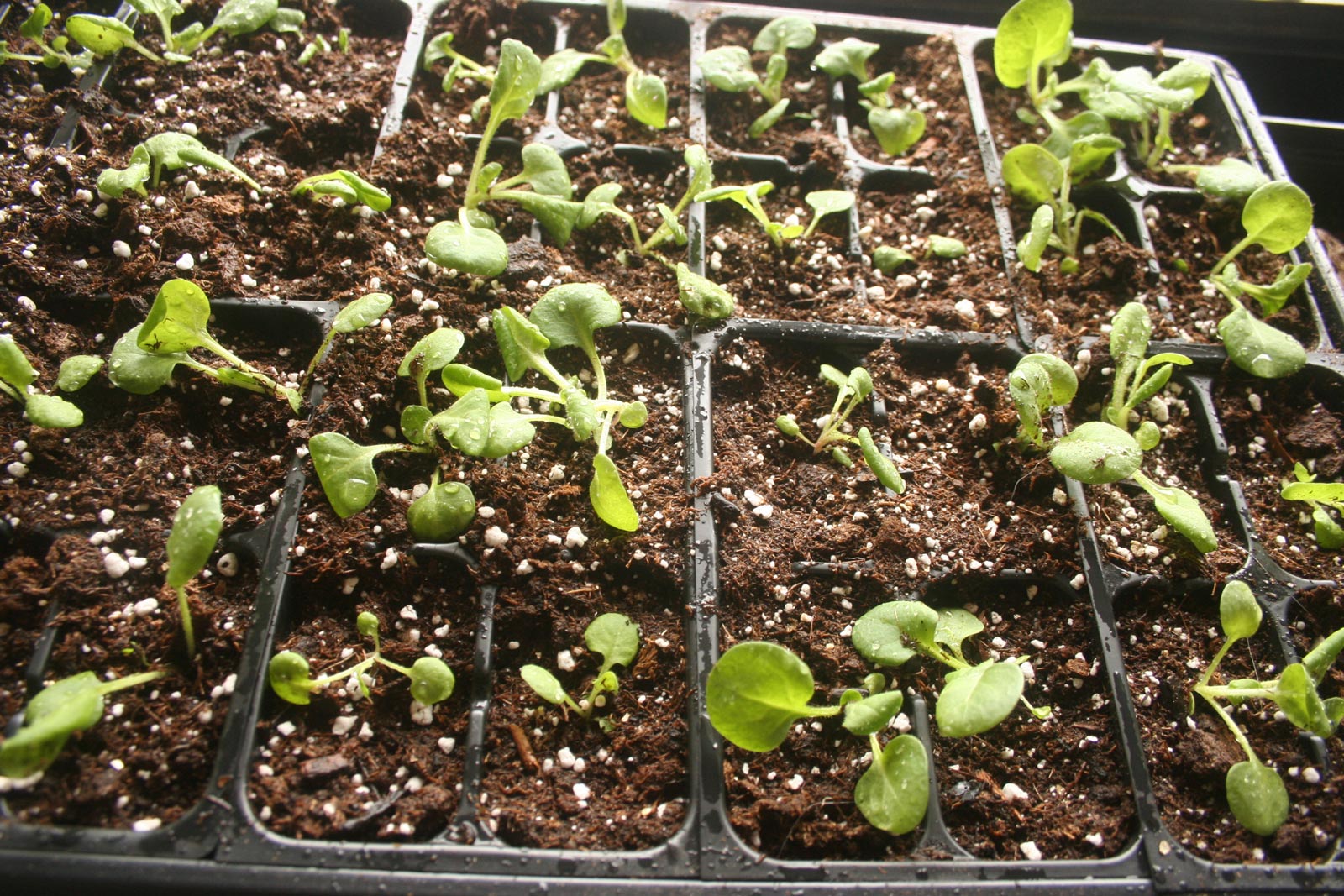 One thing we've changed is dumping our ProMix into a plastic, covered garbage can, right next to the planting table. Before, it was hard to access it in the bags and our cats thought it was a real nice batch of kitty litter. Even when I put flats on top of the closed bags, they often knocked them off and made unwelcome use of the potting mix. Not nice! (I saved that nasty soil to put in the bottom of our large pots we use for annuals outside.) The covered garbage can works so much better!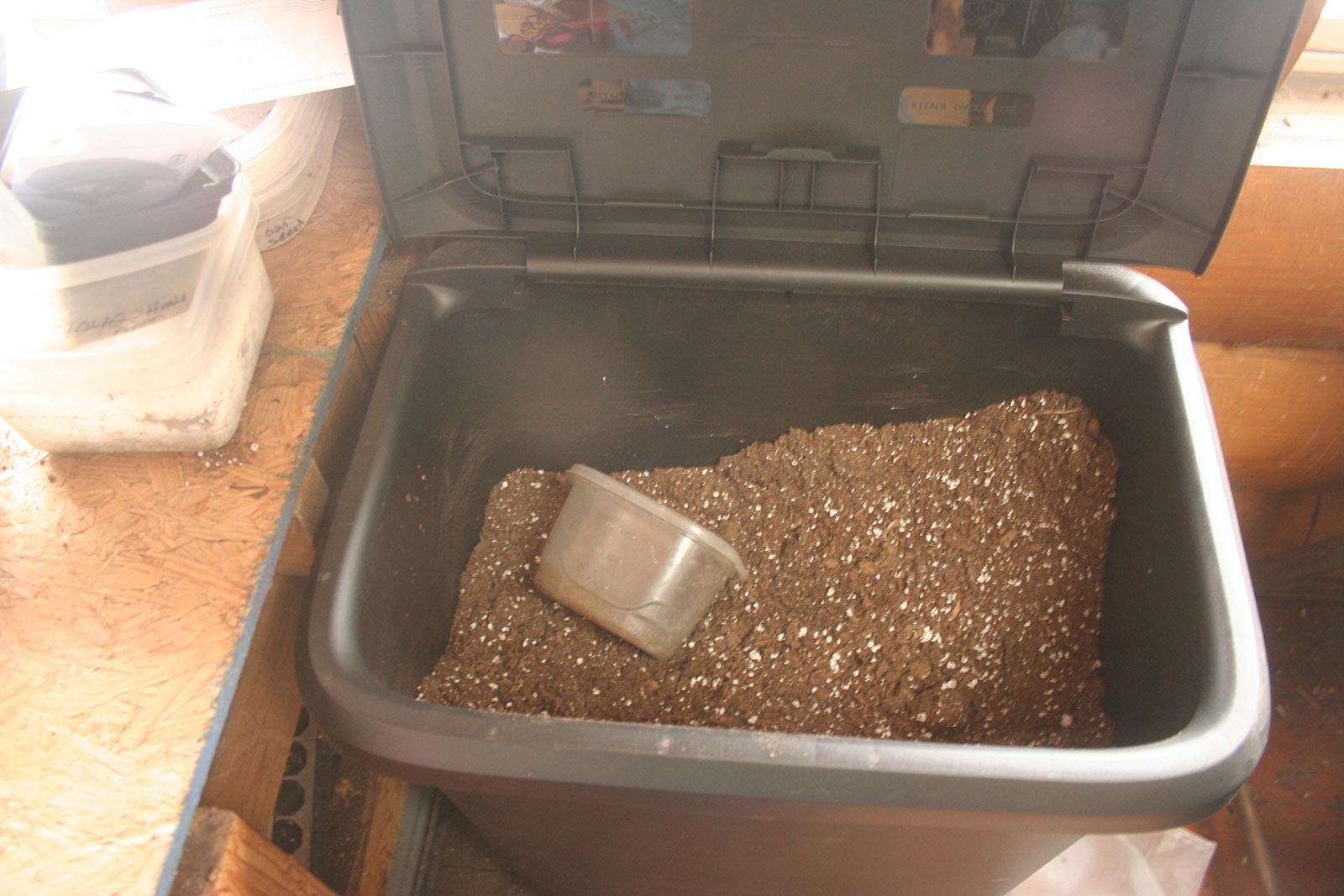 Will also climbed up into the storage barn loft and brought in three of our little plastic greenhouses, which we set up in the patio windows in the living room. Our peppers had gotten a bit leggy, due to not enough light. But now they're in full sun and will soon sturdy up. Like tomatoes that get leggy, when I transplant them, I bury much of the stem. This keeps them from breaking off or flopping when they get planted outside. But, unlike tomatoes, which form roots along the stems, peppers do not. It does not hurt them to transplant them deeply though. I didn't get the chili canned. It seems like everything takes longer than it used to, due to the healing knee. But it's still improving.
So, today, I've got hamburger thawed out, beans boiled and soaking on the stove and lots of tomato sauce and spices rounded up. This afternoon, that chili will get canned! Any leftover beans will be canned alone. They're so handy for quick meals down the pike. — Jackie