Will has nearly all of our firewood cut up. We split it, then he hauled it into a huge pile in the woodshed, so it stays dry. Now he has to get it stacked. It's amazing how huge piles shrink so much when you neatly stack it. We'd like to get even more in as we burned nearly two years' worth of wood last year when we had a very long winter with record snowfall. We'd like to get stocked up again. We sure have enough wood around, already in piles, here and there all over the homestead. We'll never run out!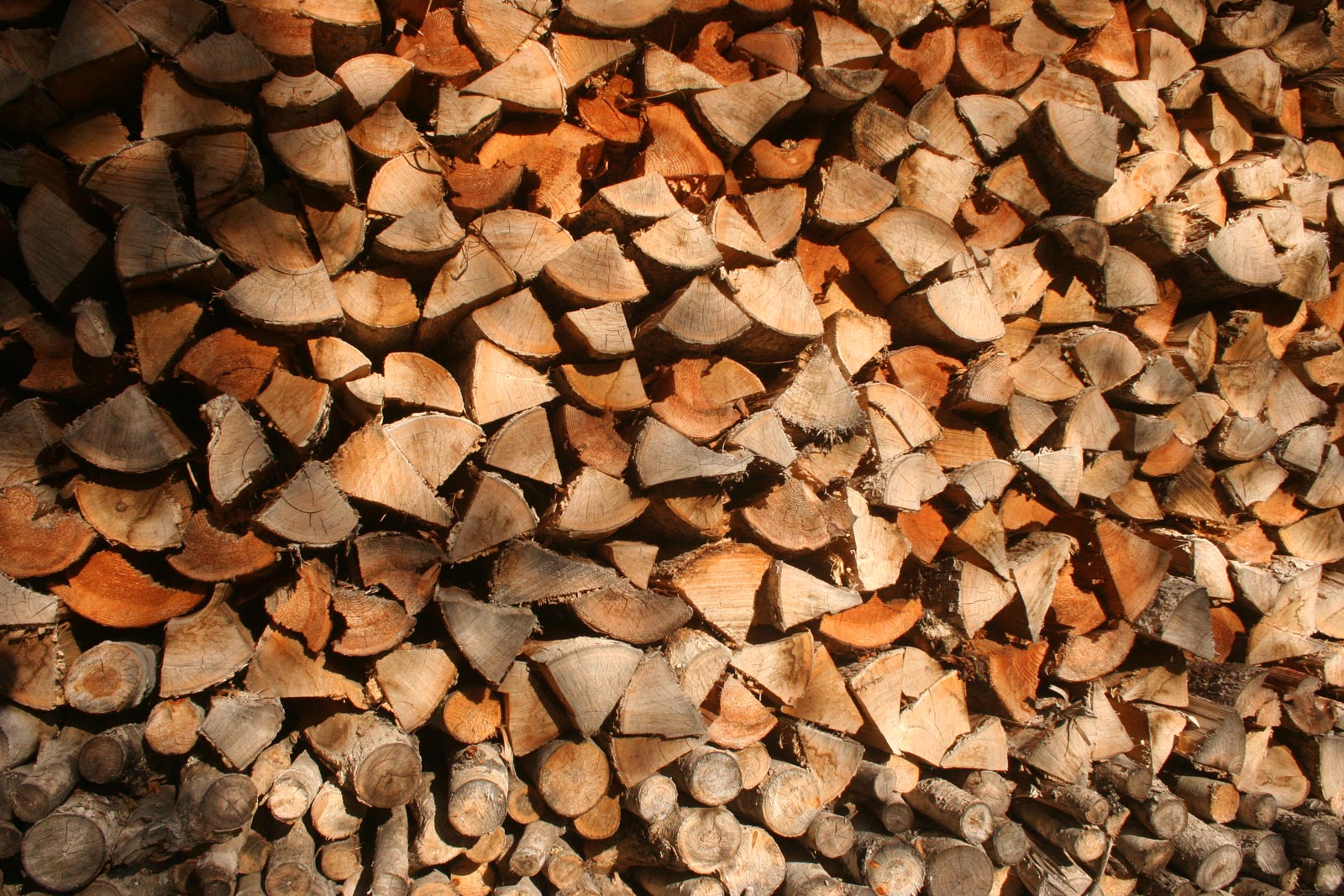 I'm seeding out the last of the tomato varieties and have been busy canning up salsa and more tomato sauce. Last night, I did 9 quarts, a pint and a half-pint of nice, thick sauce. Yum! I still have a crate and a half of tomatoes to go but I'm trying to get the last tomato seeding done so I can move on. Boy, we sure have some wonderful tomatoes! After many years, we've weeded out all of the ho-hum varieties. Even after we picked pounds and pounds earlier in the year, then gave hundreds of pounds away to folks who could use them, and I picked crates of them, we still had lots that went bad after our recent hard freeze. 197 tomato plants are too many to cover! They do make valuable addition to the soil, when plowed under though. Our chickens have eaten so many tomatoes they just yawn when I dump a bucket of tomato scraps in their yard.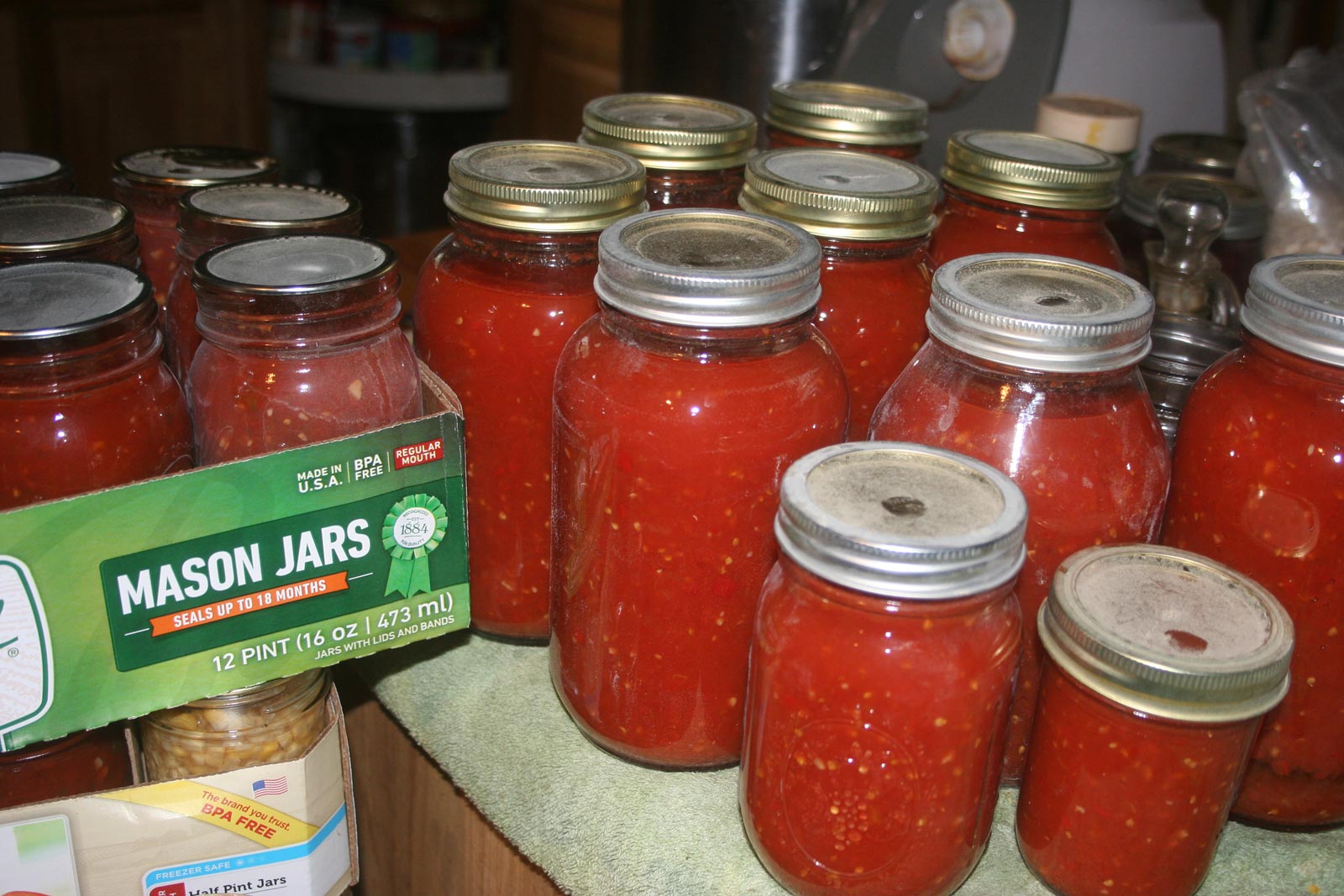 I have to laugh at our horses, donkey, and mule. We've been giving them various corn husks and stalks so when they see the golf cart coming, all their ears pop up, pointing our way. Will cuts the stalks with a machete after we pick a section of corn, then he loads it on the golf cart and gives some to the cows and some to the horses. All appreciate it very much! Of course, the house is stuffed full of drying varieties of corn. This year, we have five varieties of sweet corn, four kinds of new flour corn, and two popcorns tied up on strings, everywhere in the house! It does look great, though.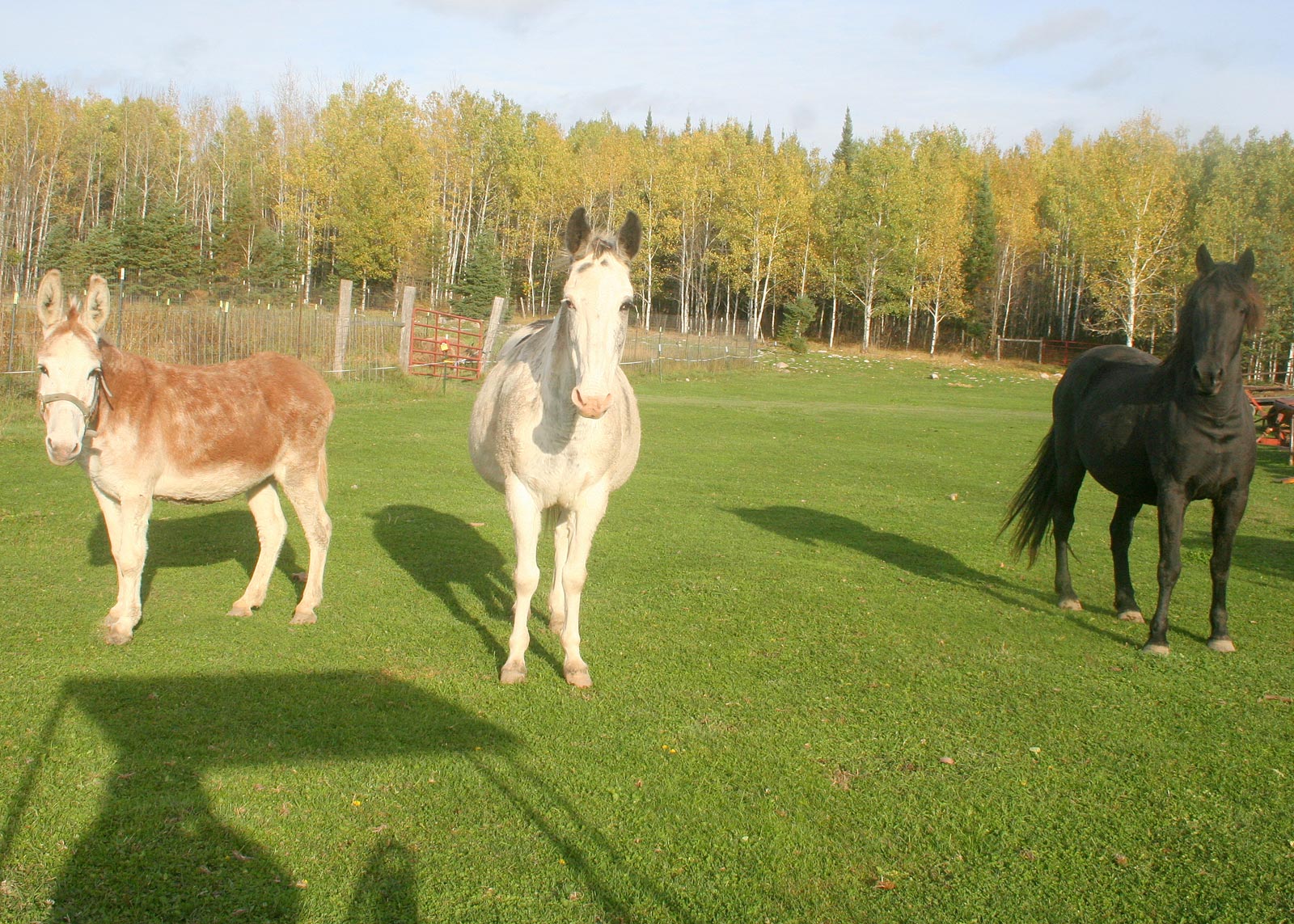 Will picked the last of the watermelons (Bozeman), and brought it in, along with the Costata Romanesco zucchini, which turns a beautiful dark green and orange striped color when mature. All went into the greenhouse until I can get the melons seeded as they don't keep long. I did seed out the Costata Romanesco and want to try baking or frying the flesh as it smelled divine and was a pretty orange color like a winter squash. Harvest time is such fun!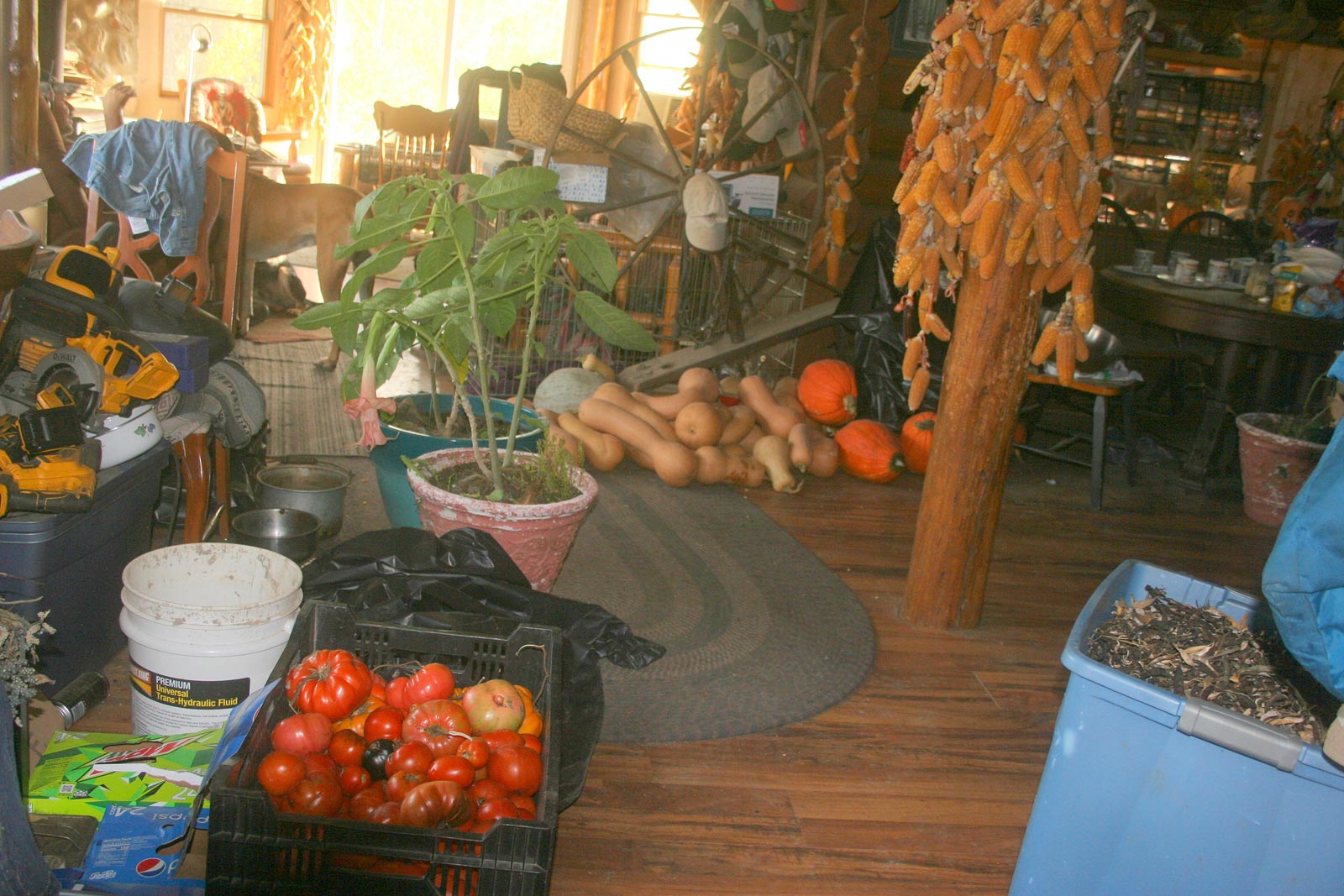 — Jackie