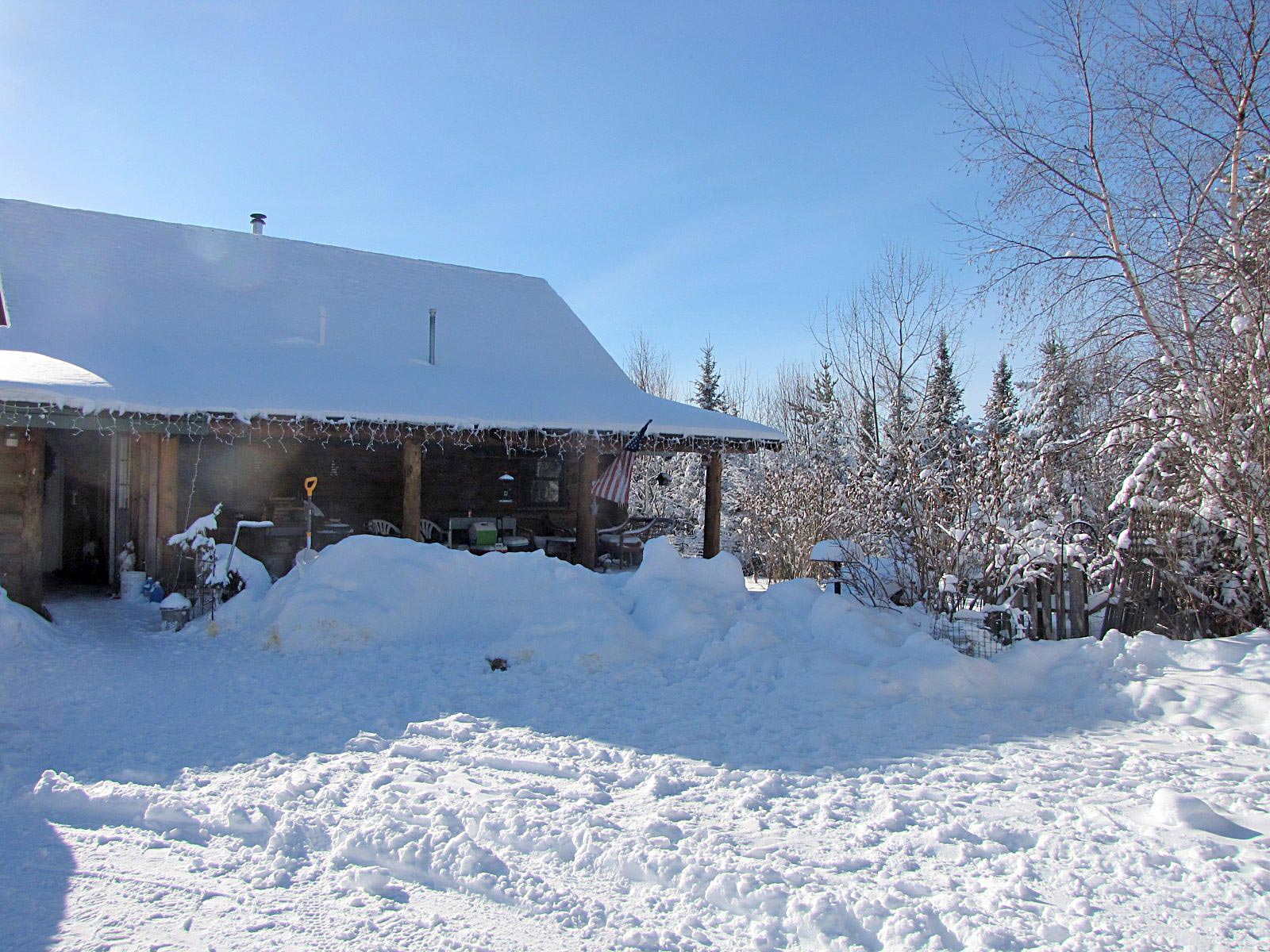 Yep, we've been having a week of below zero again for the highs. But we've got plenty to do inside after chores are done. (We're terrifically thankful for our new well by the new barn that Will drove down two years back.) Although it still is cold while watering two enclosures of animals, the new pump pumps much faster than our old one did and we don't have trouble with the waterline freezing up. So I do the smaller livestock (goats, chickens, and ducks), and feed the birds and a small bunch of deer while Will feeds and waters the big guys down by the barn. All in all, it's quickly done.
Then it's time for inside work. I'm still canning up boneless chicken breasts I got on sale at our local market. So far, there are 22 jars of wonderful, tender chicken waiting to go down in the pantry, following 11 which are already there. Yum! Now it's time to add some ham. With David and Ashley home now, we do go through more food out of the pantry and I don't want it to get too low.
Will's busy packing seeds into packets, getting ready for the big rush which (we hope!) will come once our catalog is mailed. These are jobs which need doing and let us stay warm while still moving forward.
I'm already thinking spring and planning which crops will be planted where in order to keep pure seed. With so much to plant, it is sometimes quite a challenge. But it's fun, too, seeing how creative I can be. — Jackie