From a too-rainy early summer, we've moved on to drought. It seems the weather gets stuck in one mode or another lately. So we broke out the irrigation pump last week and got everything hooked up. Now we're watering with two wells and the irrigation system. Besides dragging hoses, we're harvesting and canning like mad. I've canned green beans nearly every day for more than a month now. So you can imagine what the pantry shelves look like! Yep, they're about full. And there are still lots of crops yet to bring in and put up. Luckily, God has mercy on me and seems to let one crop come in at a time … mostly. So I just keep plugging along.
This past weekend, my son Bill and his family came up for a visit, camping out by David's campsite on Friday night. As Kelly had to work on Monday, they couldn't stay longer, but grandkids Ava and Mason wanted to stay. So Ashley offered to drive them home on Sunday, since she didn't have to work. They not only got to sleep in a tent, but helped pick green beans too. (Mason has never liked green beans but said he liked the Crawford beans and munched on a raw Strike bean as he picked. I think he's coming around …) The bean canning is about done, but the apples have just started to ripen; the first are the Norland, a summer apple. I canned up some cinnamon applesauce, apple butter, and apple juice today. (If you want some apple recipes to can, check out my book, Growing and Canning Your Own Food, offered right here on the Backwoods Home website.) As soon as I shut down the computer, I'm off to the hoop house to pick peppers to make more Cowboy and Cowgirl Candy. We just love it, and it's so handy in many recipes, especially stir-fry.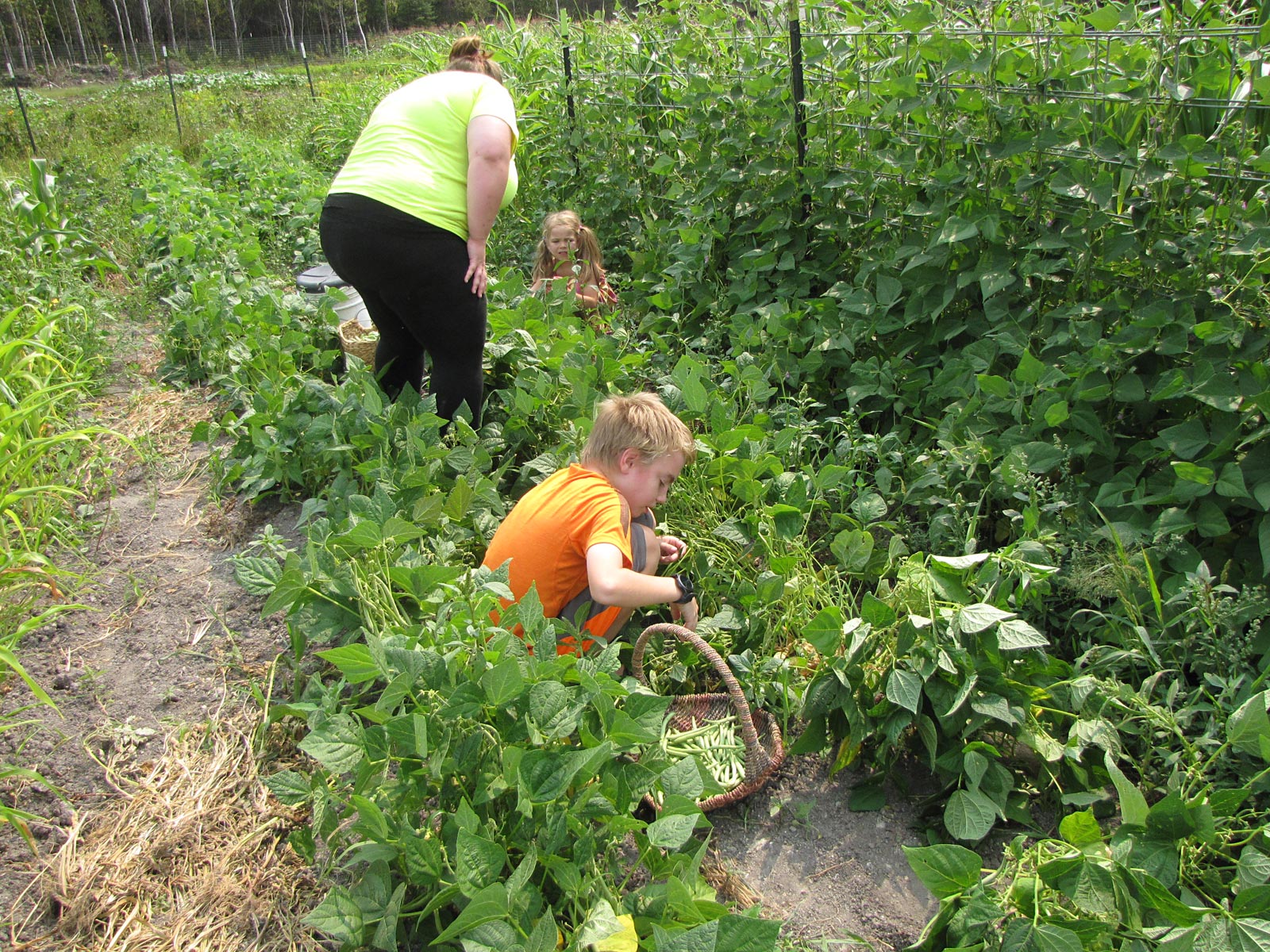 Our wonderful Crawford beans continue to grow. Bigger and bigger. Fatter and fatter! Wow, we're so very excited about these rare heirloom beans. Everyone loves them and nobody has ever seen a bean like them before.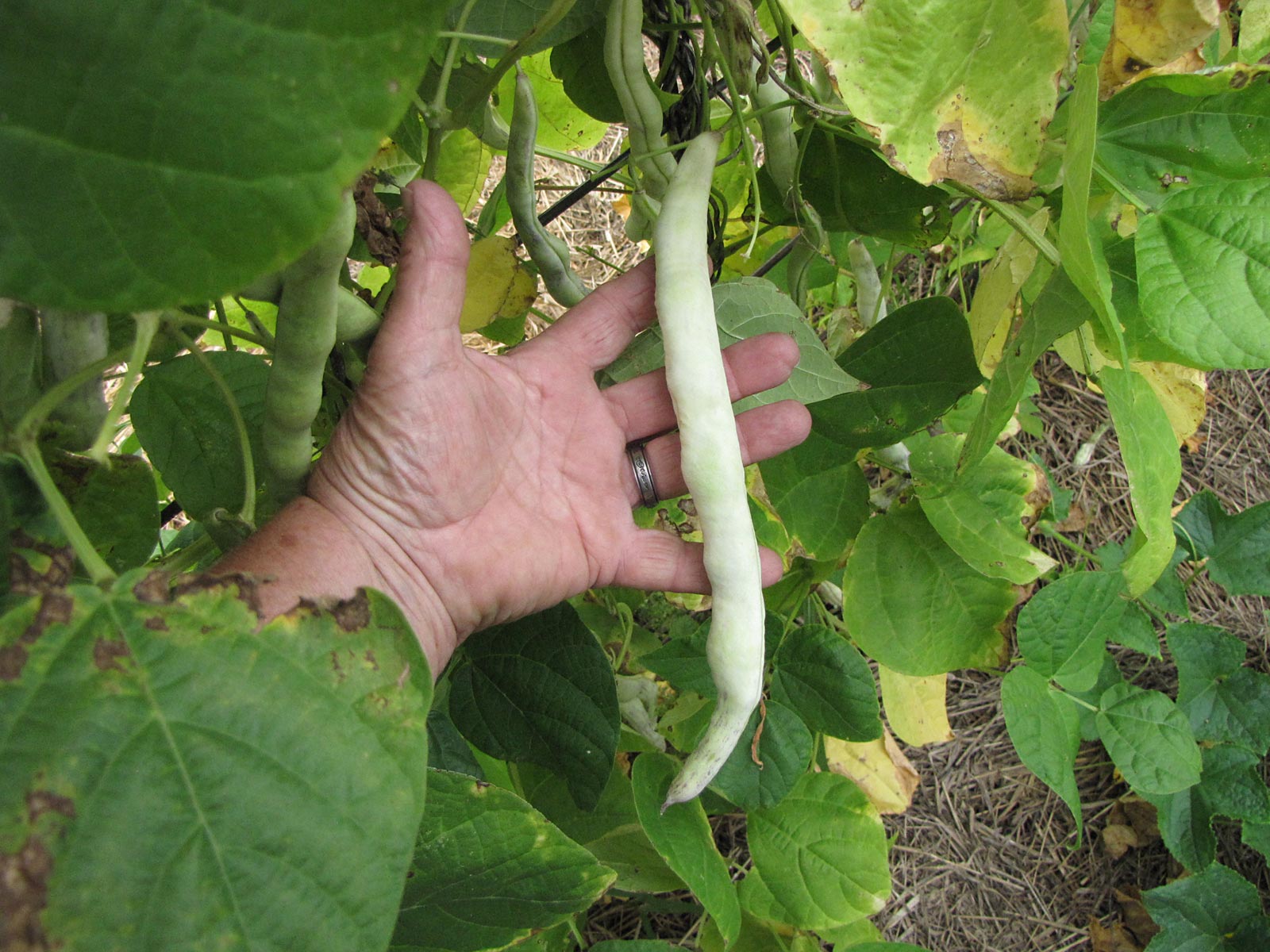 We have neighbors who've moved in on our place. No, it's not squatters — they're Bald-faced Hornets! They are building a nest on the bottom of the switch box where the lever to turn the well on and off is located. Generally they're not aggressive if you don't bother them and they eat horse flies and even Yellow Jackets, who are aggressively mean. So we let them stay. But you can bet we think kind thoughts while we gently switch the well on and off. Sometimes we are in a hurry and bump the lever too hard and they come pouring out. But we slowly move away and keep thinking kind thoughts. No stings — yet.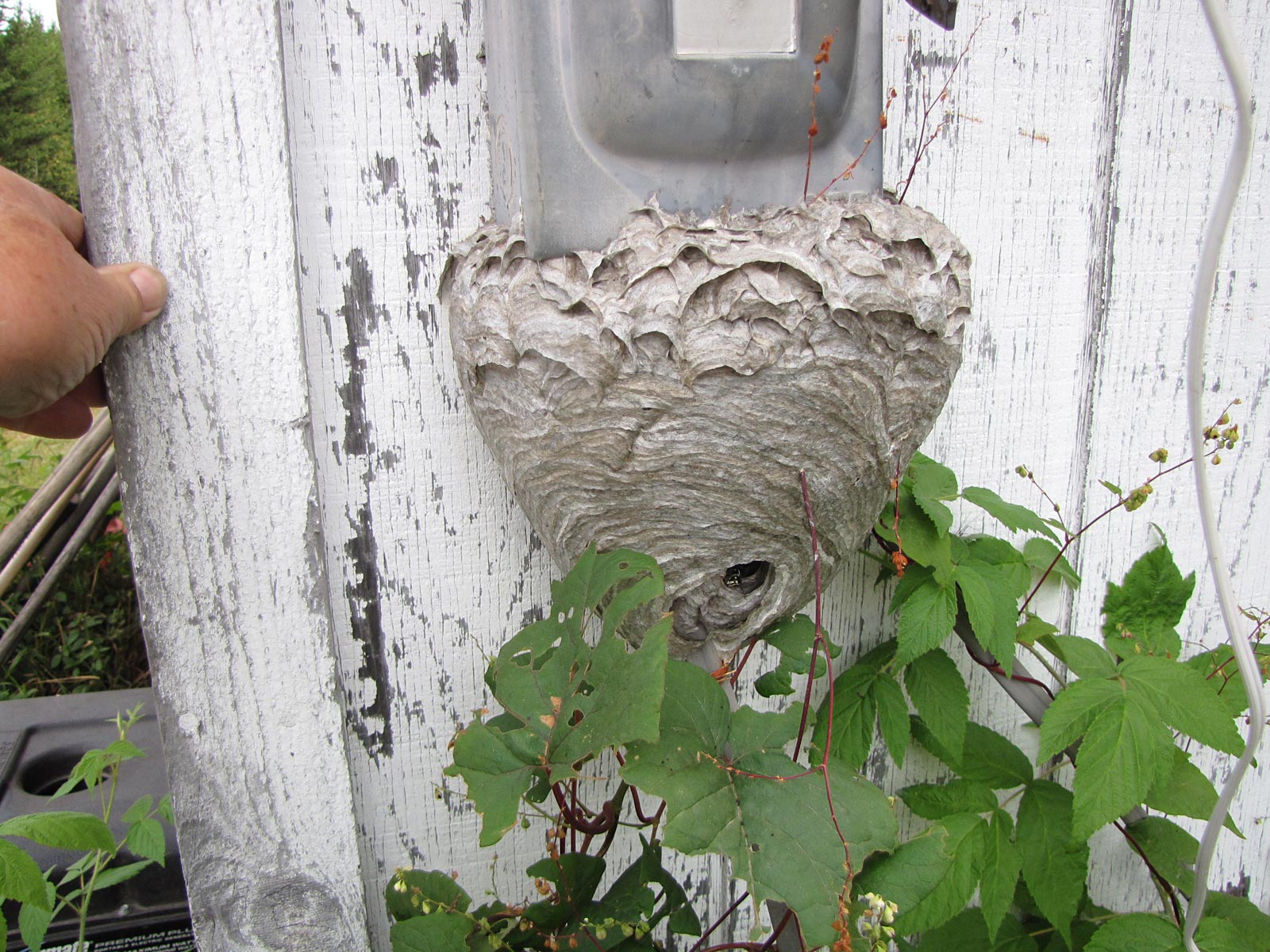 — Jackie