No, Will didn't fall off the tall extension ladder trying to carry them up 14 feet. Luckily, he asked me for help and we used the loader bucket of our Ford tractor to boost both he and a panel at a time, up to the top. He slid one panel at a time into place, resting on the panels below temporarily. There was no wind for the first two. But when the third went into place a 20 mph breeze was blowing. There were a couple of minutes of hair-raising holding our breath while I lowered Will. The panels stayed in place, and he quickly got the extension ladder in place on the back of the array and went up to begin bolting the panels into place permanently. All went well, and today we're looking at a full array of six huge (to us) panels. Wow!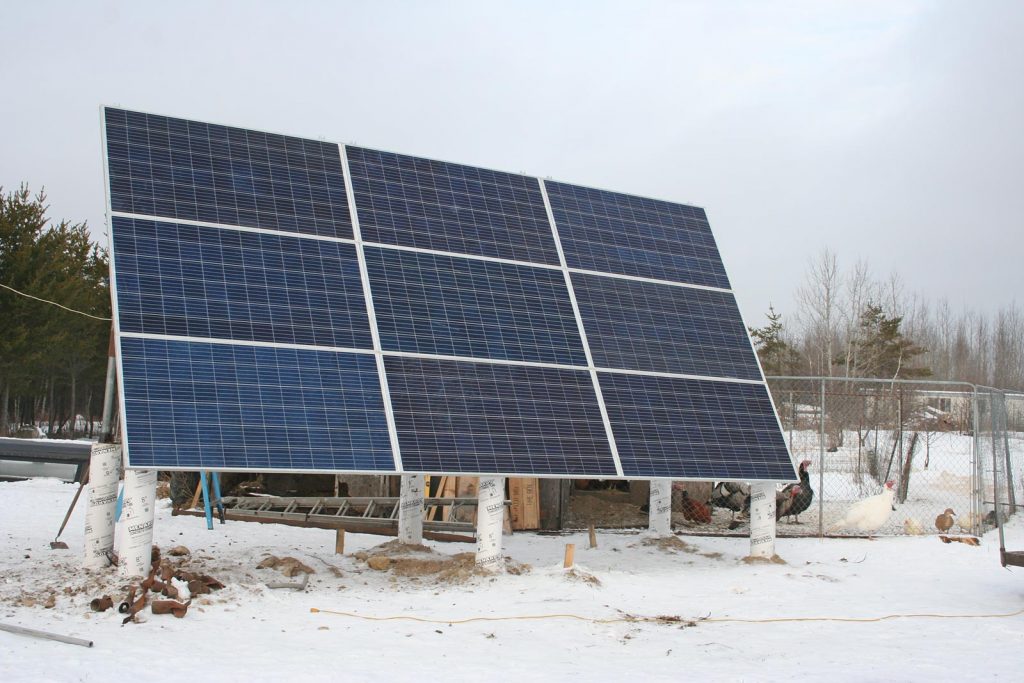 And as I got a check in the mail and Will received payment for a quarter of beef, he was able to order the much needed combiner box, breakers for it, two charge controllers, and some wire cable to get everything hooked up. Merry Christmas to us! (Who needs diamonds, a cruise to the Bahamas, or flight to Hawaii for Christmas?) Yep, we are homesteaders to the max.
I had to laugh when Will was up on the ladder; Mittens, who acts as our building inspector, quickly climbed way up the ladder and started rubbing against Will's boots. I guess that meant she approved of the new construction. She oversees everything. When Will was putting up the trusses in our new barn, she was hopping from one to the next, way up, off the ground. It kind of scared Will and I, but not Mittens.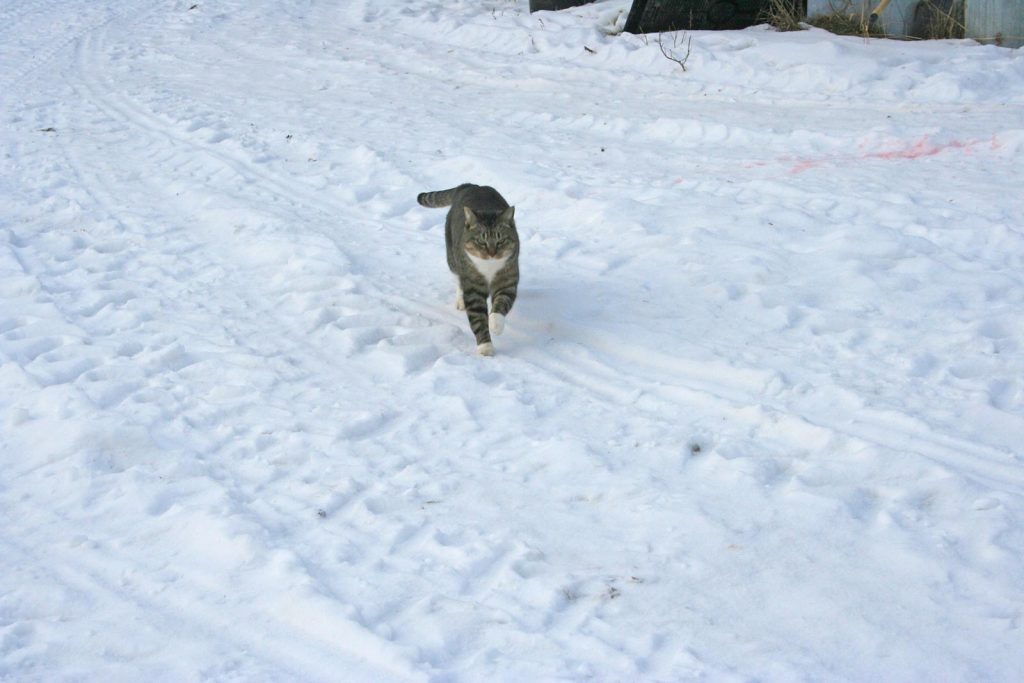 Have you been getting new seed catalogs in the mail from various companies? We have and I'll admit I've started making a list and checking it more than twice. Hey, it's gardener porno they tell me. It does pay to carefully plan out your crops for the coming spring. What you'll buy, which seeds you have already saved or bought last year, new ones to try, and ones which will give you more food per square foot. Even with more than three acres now in gardens, I struggle to plan out everything, especially when we save a whole lot of seeds and don't want anything to cross. (If you'd like a few tips on getting the most out of your own catalogs, check out my article on the subject in Issue 110 of BHM, also found in the Nineteenth Year Anthology.) I've got our Seed Treasures website updated so if you'd like to check out all the new stuff and plenty of photos, just click on the Seed Treasures box in this blog. — Jackie