We are amazed at the sunshine we've been having lately after such a cloudy and cold, snowy November. It feels so uplifting to just walk around outside doing odds and ends chores. Will has been able to get a lot done — while I do the piddly jobs, he has been working on the big ones. He was finally able to go to the neighboring hayfield and bring home the last of the fifteen big round bales which were located on a low lying area of the field. With all the fall rain, it was just too wet to drive a tractor there, let alone carry off 1,500 pound bales of hay on the front end loader. Now the bales are safely home and we can breath a sigh of relief.
I got another big package of boneless, skinless chicken breasts and half of a boneless pork loin canned up and have run out of room on the pantry shelves, even taking into consideration the shelves along the basement walls Will told me "were not meant for food." As a couple who have both had very broke times and little food in the house, we both feel totally blessed to have all that wholesome, tasty food surrounding us!
I finally finished a big puzzle I've been working on since just after Thanksgiving. It was a doozy! But last night, Will and I finally got the thing together. It was hard, but we did it, sometimes just one piece an hour. Now I can box it up and clear off the table for Christmas dinner.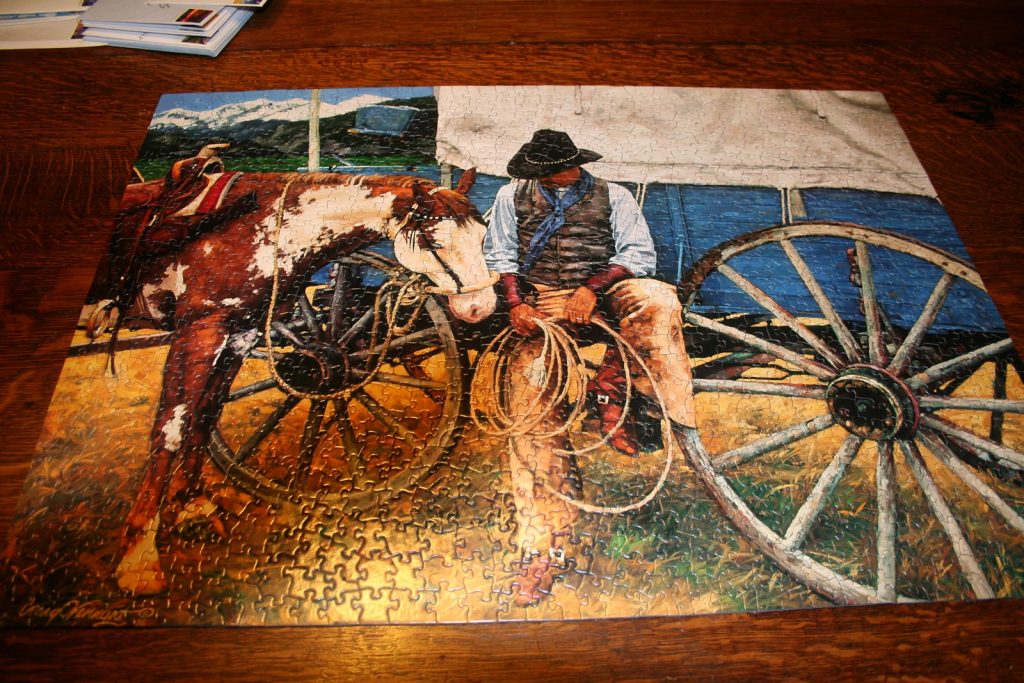 My big pond goldfish and koi are doing very well in the 100-gallon fiberglass stock tank in the basement, where they'll spend the winter. Here in Northern Minnesota, the ice in the fish pond freezes all the way to the bottom even though it is four feet deep. And living off grid like we do, there's no way to run a heater to keep it ice free, even in part. I remember Grandma, in Detroit, keeping her goldfish from the pond in the back yard, in the basement. Grandma kept hers in wash tubs so I figured a much bigger tank would work just fine. I have it rigged so I can partially drain it and add new water, if necessary as there's no filter. So far they seem very happy.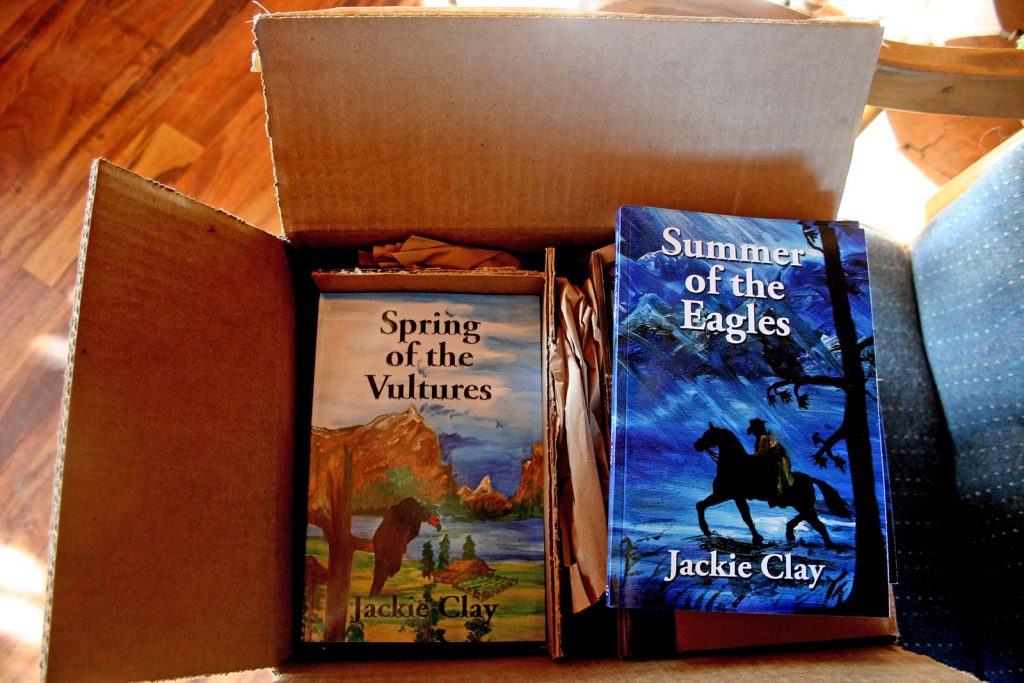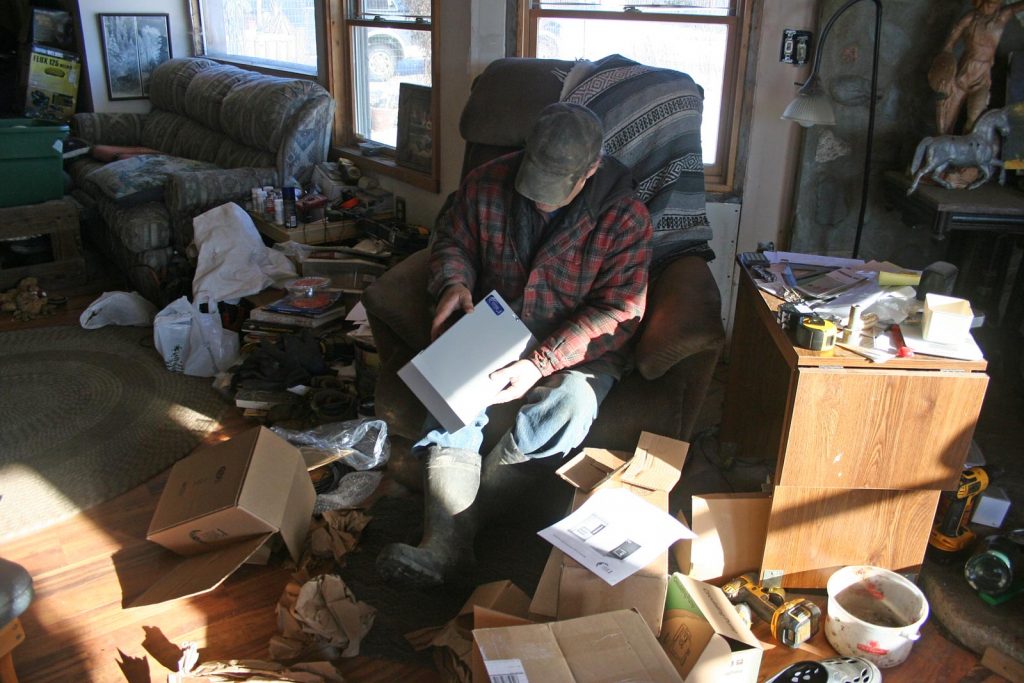 Today the UPS man drove in and unloaded several boxes for us. We were expecting them; three were boxes containing the solar array's combiner box, charge controllers, cables, and breakers. One was a box of my Western novels (The Jess Hazzard series). The Homestead Mills feed store in town sells them and has folks clamoring for the latest book, Spring of the Vultures, for Christmas presents. Now I have a good supply for both them and to sell through our website, Seed Treasures. So now Will is busily reading, but it's "educational" reading — the instructions on hooking up the solar array. It won't be long now… I can hardly wait! — Jackie