Boy, am I ever glad we dug carrots yesterday! They were frozen in the ground so I was hesitant as to their quality. After all, this is the very latest I've ever dug carrots. They're usually harvested much sooner. But we've been crazy busy, so it just didn't happen this year. I dug the first batch on Saturday … just to see. The top four inches of soil was frozen solid so I had to pry up a shovel full at a time. By knocking the block hard on the ground, tops up, I was able to get the carrots free of the frozen soil. I dug a pail full and carried them to the house to thaw. I was worried they'd get soft, but they didn't. So yesterday when the temperatures were just above freezing, Will helped me dig the rest even though the soil was still frozen. We got a big bin full, plus two five-gallon buckets. I was so glad to have that job done! If you'd like to learn more about growing carrots, check out Issue #153 of Backwoods Home Magazine or the Twenty-sixth Year Anthology for my article.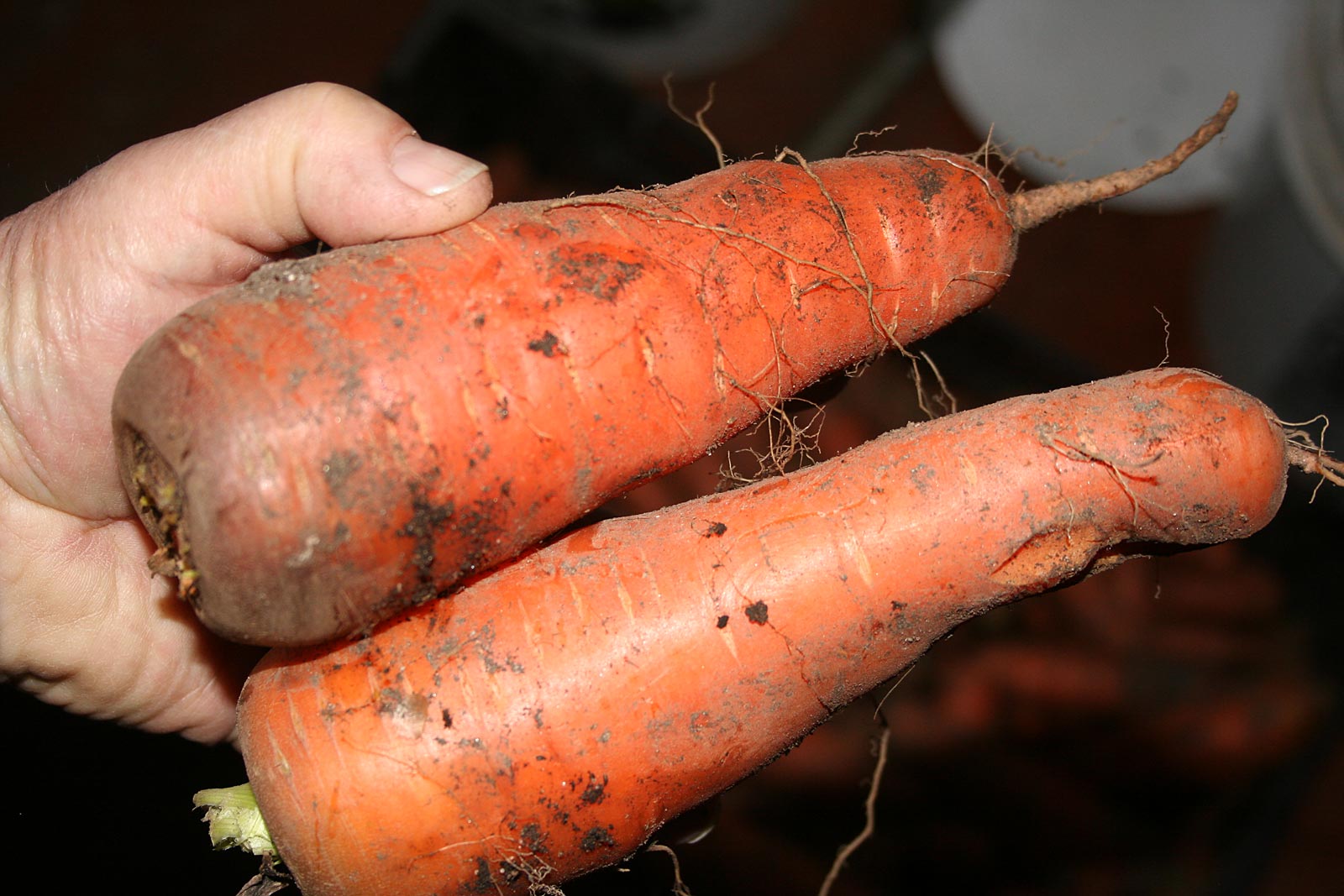 Today, I begin canning up those carrots. Yes, they do stay good in the unheated basement, but I feel better when a good portion of them is in jars, as there they'll stay good for years and never shrivel. I can up the more slender ones in slices and the larger ones in chunks. The big chunks are great with a roast or a casserole ingredient, where the slices are wonderful as a side dish or in soups and stews. We love our carrots! All the cracked or weird shaped ones go to the goats, horses, and cows.
I've finished saving seeds from our Winter Luxury pumpkins. These smaller, perfectly round pumpkins have a decorative netting over the surface of their orange skins like a cantaloupe and are one of the very best pie and cooking pumpkins out there. They were hugely productive this year so we brought in a bunch. The one problem with them is that they don't store real well. After a couple of months they begin to go bad. So like many great tasting vegetables, you need to use them while they're "in season," then go on to another, longer-storing one. It's all part of that big homestead circle.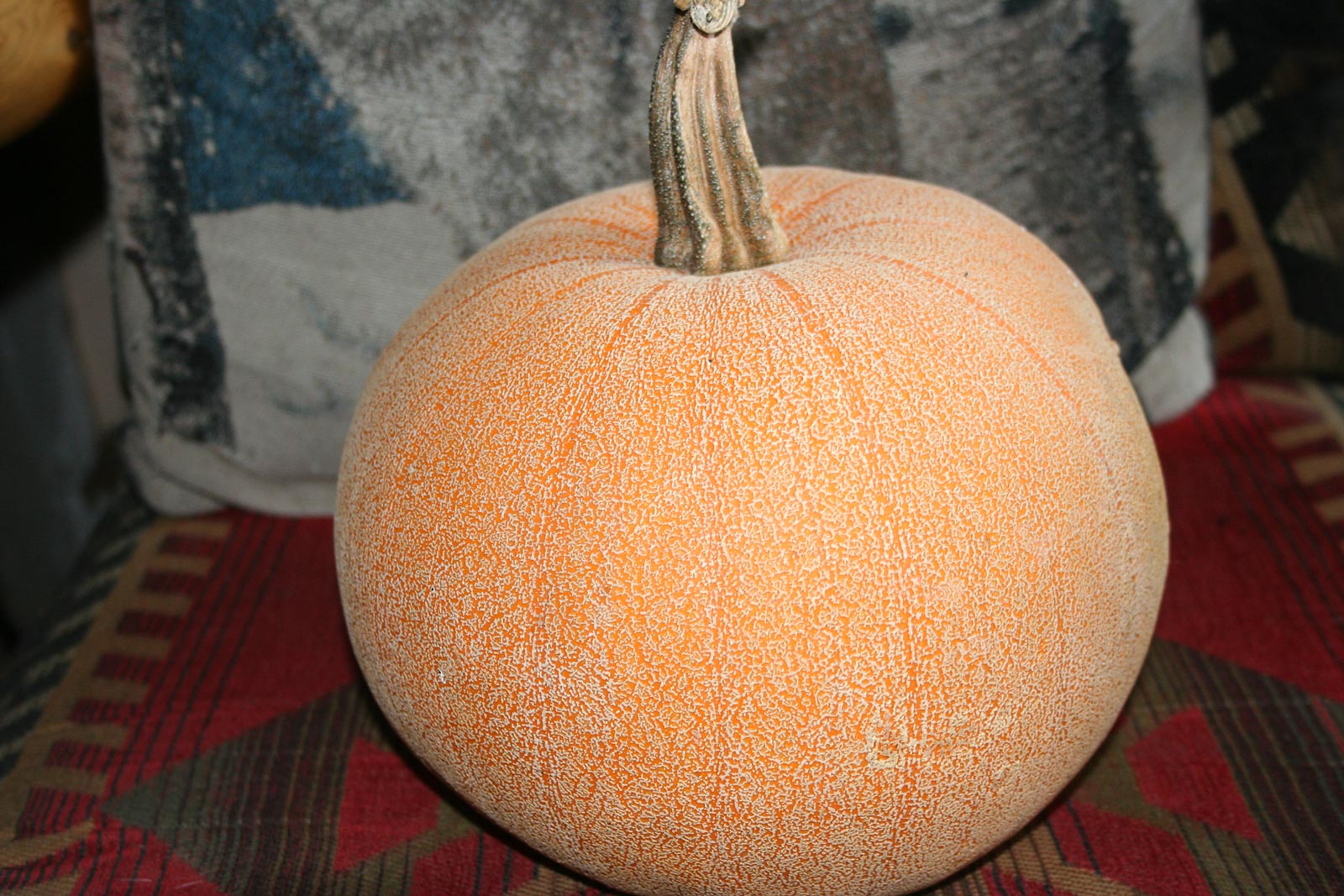 — Jackie