Where do the days go, anyway? I'm thinking we have to give up sleeping or something, between normal homestead chores, canning, and getting ready for the 2020 garden. Already we're starting to get seed catalogs and that makes Will and I feel so behind. I'm also germination testing some older seeds. We donate year old + seeds to missionaries in Uganda, and this year we are also donating some to an organization which is helping out-of-work coal miner's families here in the U.S. I wish we were rich enough to send cash too as there are so many worthy folks out there helping everyone from handicapped children to disabled veterans. Oh well, we do what we can and hope others will too, especially during this season of giving. We really don't need a whole lot of things, after all, when others are struggling so.
One of our thrills today was seeing some 2012 cabbage seeds I'd "put away" (i.e. lost…) are germinating nearly 100%. And I have nearly a pound. So I'll divide that up between folks who can use them.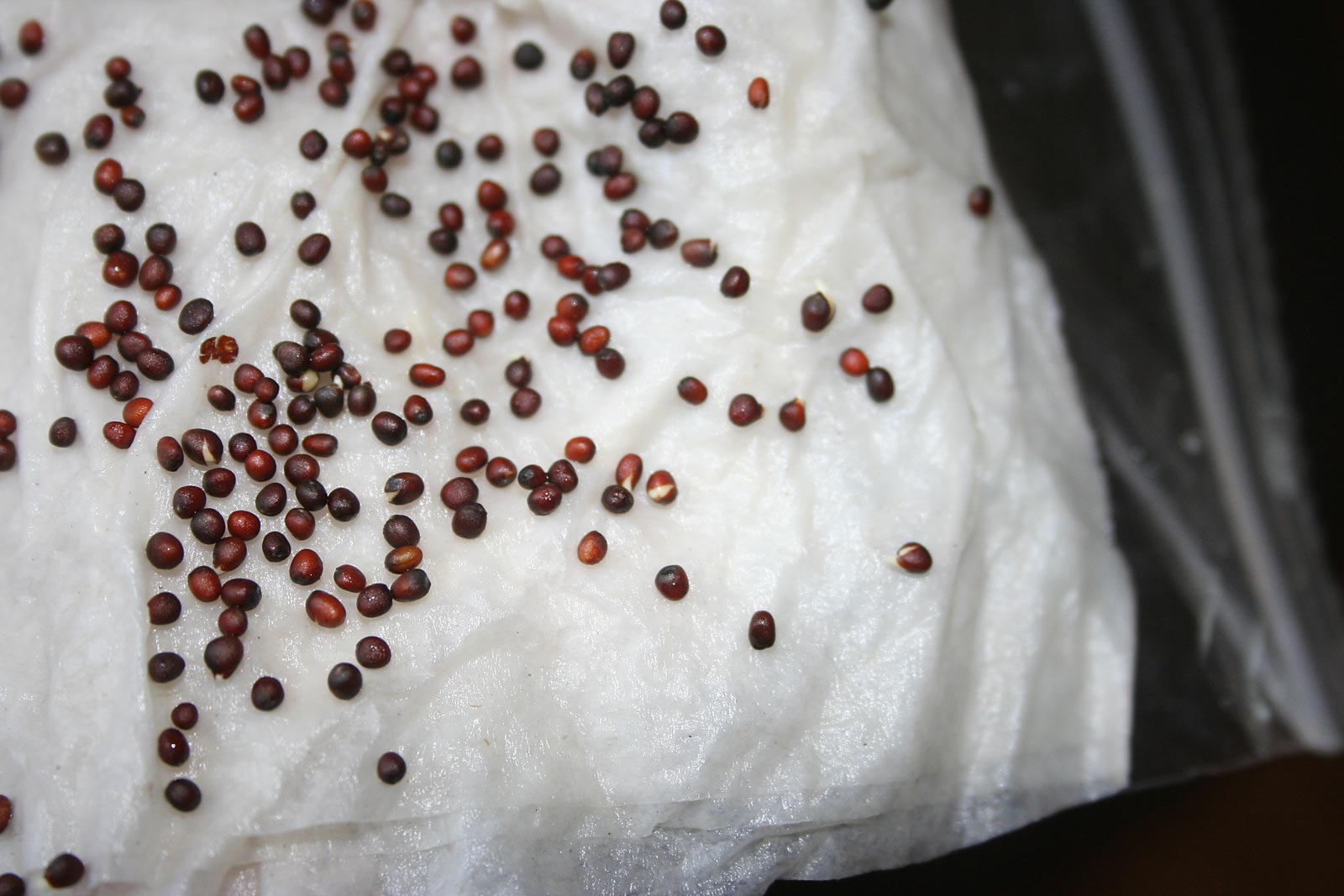 This morning we woke to the sound of logging in the woods across the beaver ponds. We contracted to have about 14 acres of that land logged this year. We can only access it in the winter as it's across the creek and ponds. We asked them to leave a fringe of big trees along the creek and ponds so we won't be looking at clear-cuts later on. We made this decision so we can pay down our land loan on the Wolf Forty acres. We absolutely hate being in debt so this made sense. I know from experience how fast those trees will re-grow. When we bought our land, it had recently been logged and the trees were all short enough I could straddle them. Now, 15 years later, they are 40 feet tall. The "ugly" only lasts for a few years. And we are saving all the big pines over there too. The deer will love it as when Will cleared some of our first garden land, the deer were right in there with his 'dozer, munching on the small branches and bark of the trees — while he worked!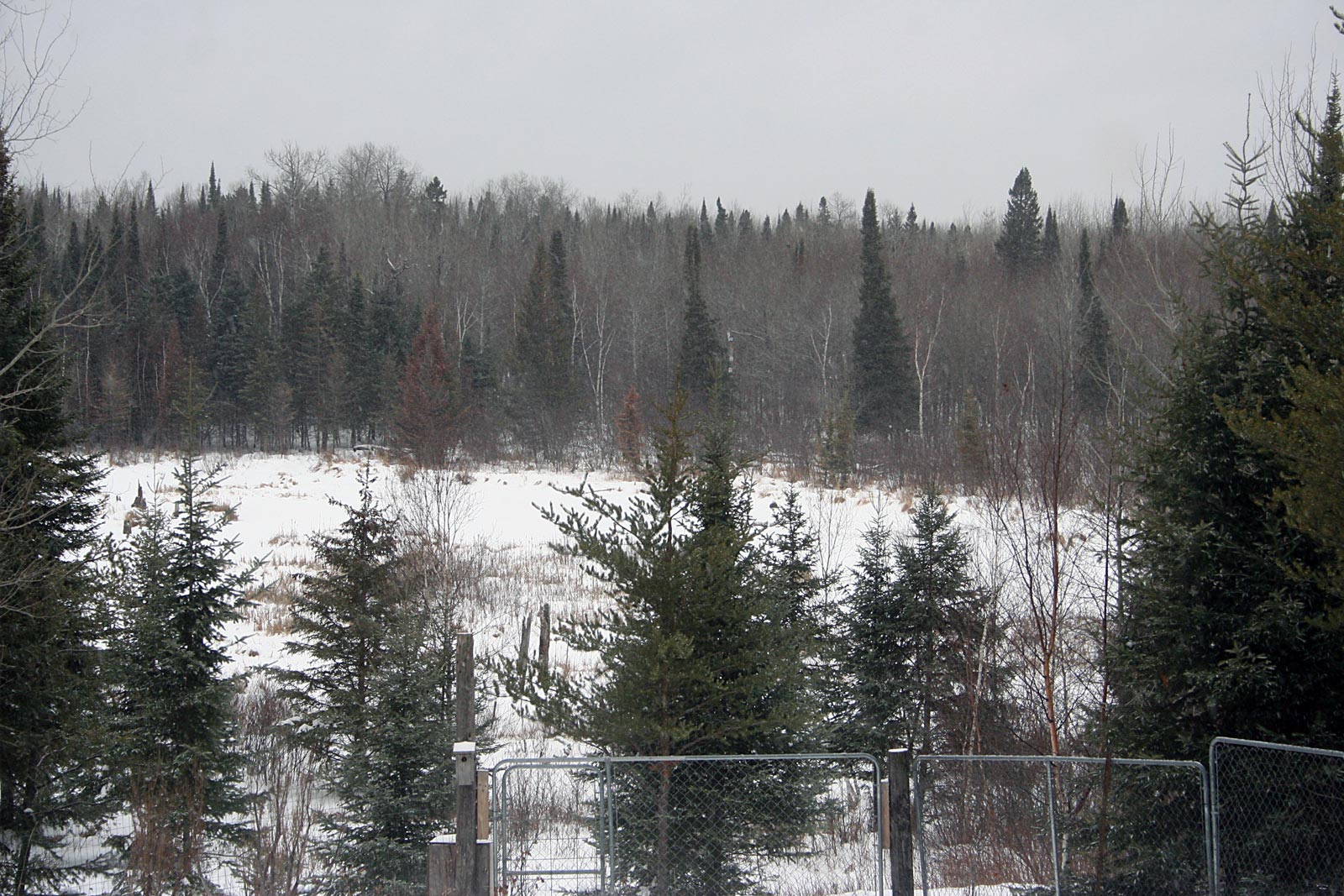 Your woods is like your garden; it gets mature and can sometimes be a benefit to you to either thin it for firewood or lumber or log to pay off debt. We love our trees (which is why we bought the Big Pine forty this past spring when we really couldn't afford it, but sometimes a "crop" can help out financially.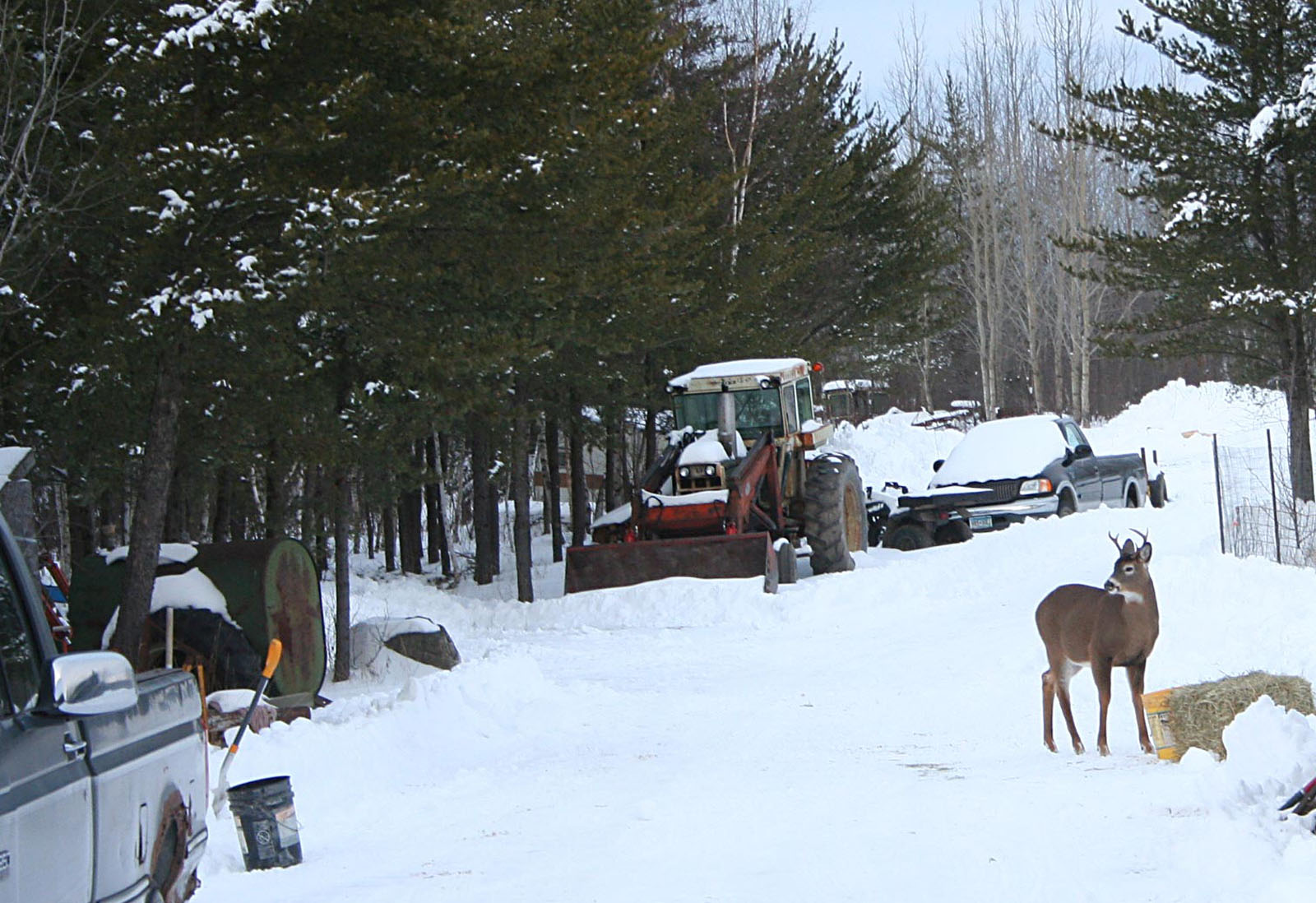 I have to tell you about "our" deer. We do feed them, looking at them as "wild livestock," although we haven't "harvested" one for years. David hunts at his brother's hunting camp and we have had so much other, domestic meat that we haven't bothered with the deer. Will looked out one morning a few days back and a nice four point buck was eating out of the bucket we had whole corn in. I hadn't gone out to do chores yet and he was impatient. Where is she? We could hear him think as he happily munched on corn. — Jackie