Most folks think of canning as only something you do in the fall when harvest is in. Sure, I do a lot more canning then, as I'm bringing in tons (literally) of ripe tomatoes, green beans, and other crops. But I really do can all year long. By spreading it out over the year, it not only lessens the rush of work, but it also lets me can things that come on sale seasonally. Yes, we raise our own meat. But when I can buy a turkey for 73 cents a pound or ham for 79 cents a pound, I certainly can up more than I would otherwise. For our "second Christmas dinner" we had ham. It was a big ham and even after we snacked on leftovers, there was a lot left. So I started canning it up. First I canned ham dices, then I boiled the bone and clinging meat and made bean soup, which is Will's favorite. Being frugal, we not only fed the family a nice ham dinner but I got to can up ten half-pints of diced ham and 22 pints of bean soup. (Jump over to the Winter 2017 issue of Self-Reliance to check out my article "Turning a half ham into 47 canned meals.") Not bad I think, and it filled a few empty spots in the pantry. It is cool that here it is January, and there are still very few empty spots in the pantry. (By the way, you can find recipes for canning the bean soup in my book, Growing and Canning Your Own Food, available through BHM.)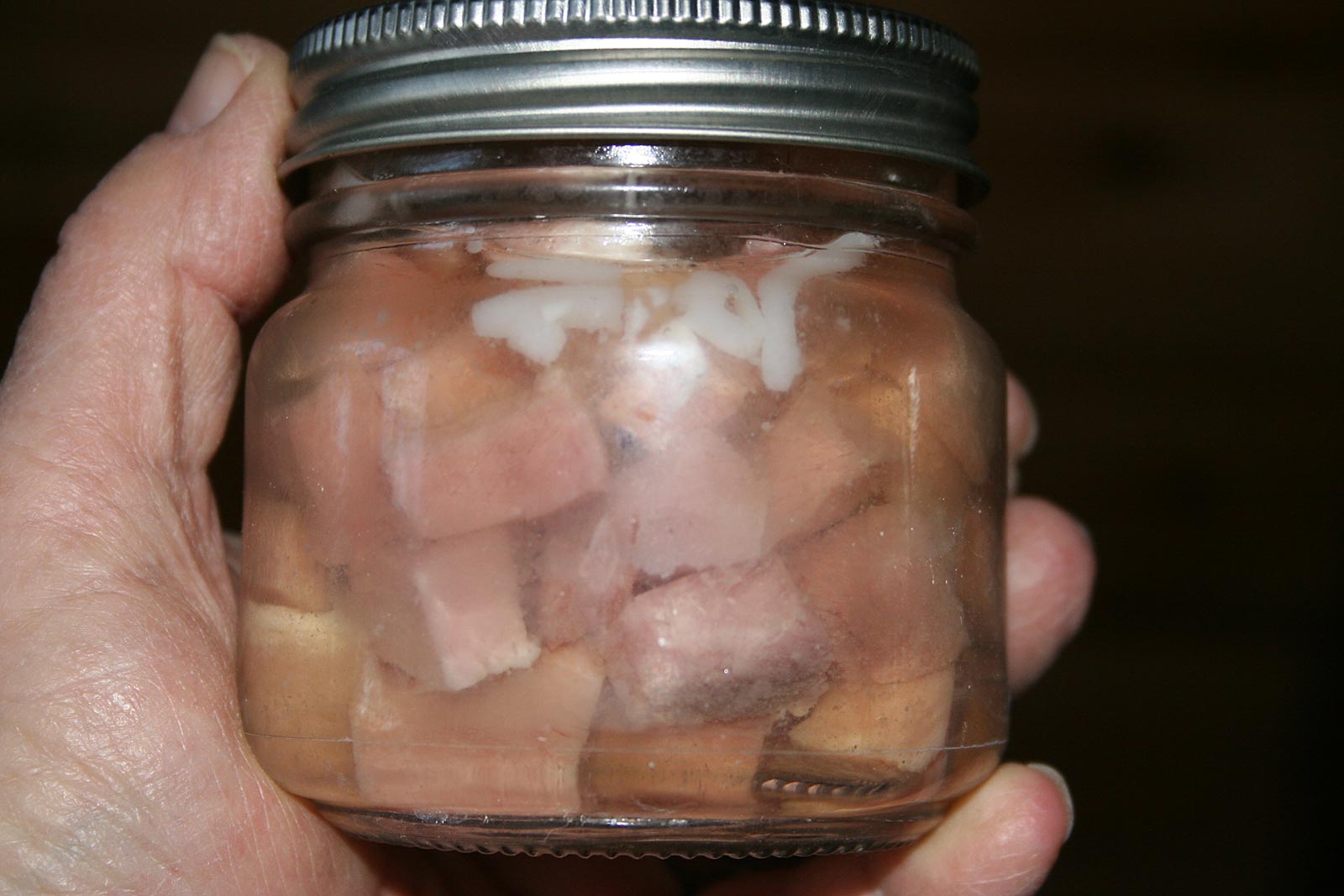 Will and I took Javid's Christmas presents down to him on Saturday. I'd tried, earlier in the week, to go down alone, but ran into terrible roads with black ice and cars and trucks in the ditch. I turned around and went home, not wanting to risk an accident on Duluth's famous steep hills, which were covered with ice. We had a nice visit with Javid, who especially loved his bag of homemade jerky and a pack of frozen steaks. We also visited with a young man and woman who worked at the place. They were very interested in gardening, seed saving, and canning. The man thought if you home canned meat you added preservatives, and that canning was very difficult. Of course, I quickly set him straight on that! Now he wants to give it a try. Yea!
We've had snow and more snow. So Will has gotten the Ford 660 out and is putting tire chains on it. We use this tractor to scoop up snow banks and pile them out of the way. So far, he's been able to plow the snow with the pickup and snowplow. But in some spots the driveway is getting narrower, due to the snow berms from plowing. Pretty soon, there'll be no more room to push the snow. He'll scoop it up and dump it in a convenient spot. The tire chains give a two wheel drive tractor a whole lot more power in snow.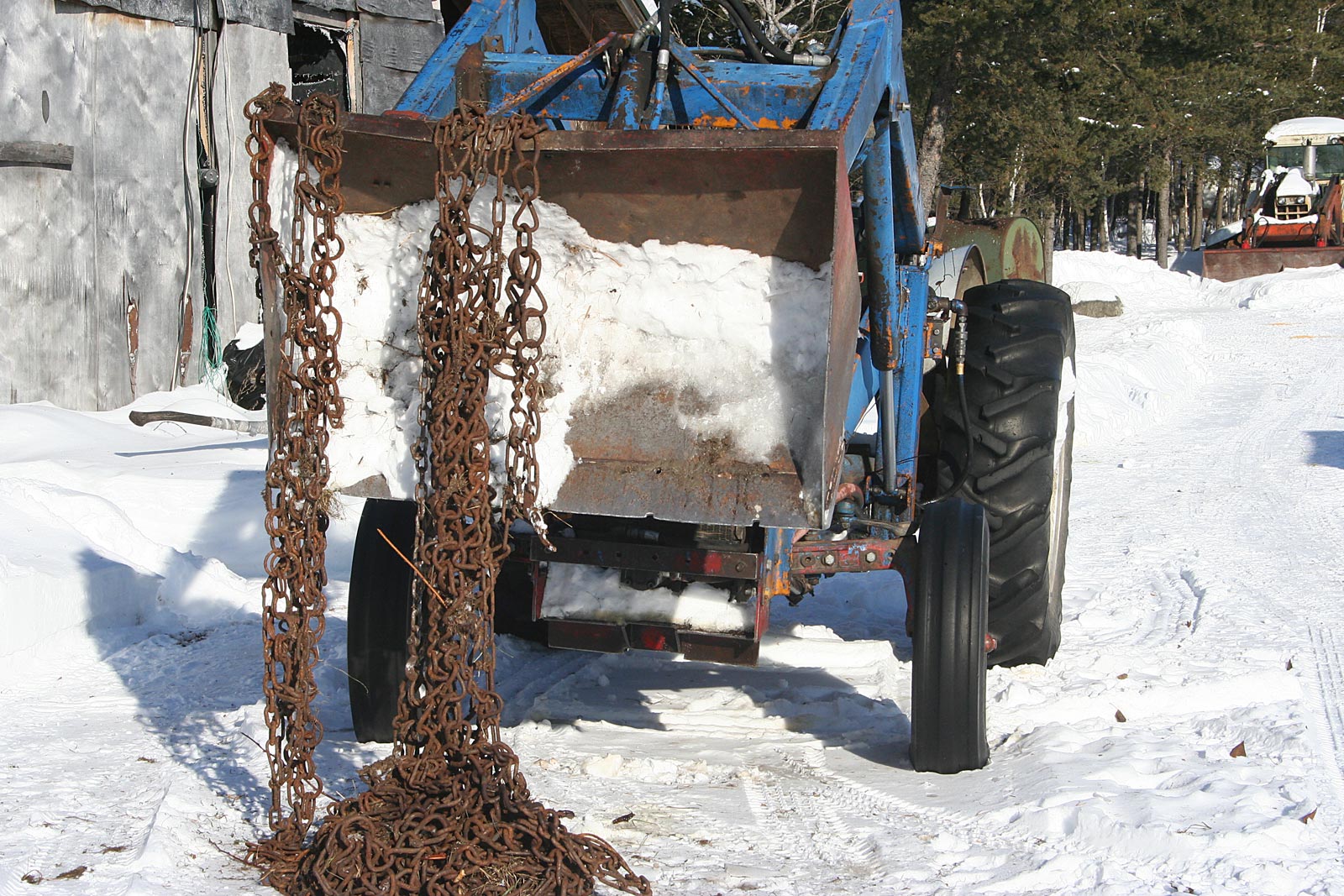 The Pileated Woodpeckers have been coming to the suet I've been putting out on the feeding shelf on the back of the house. The snow has gotten so deep in the front yard I can't get through to the bird feeder there. Those woodpeckers are sure shy birds. I'm trying to get more photos of them as they're so pretty. But it's hard to get photos as they sure don't want anything to do with me.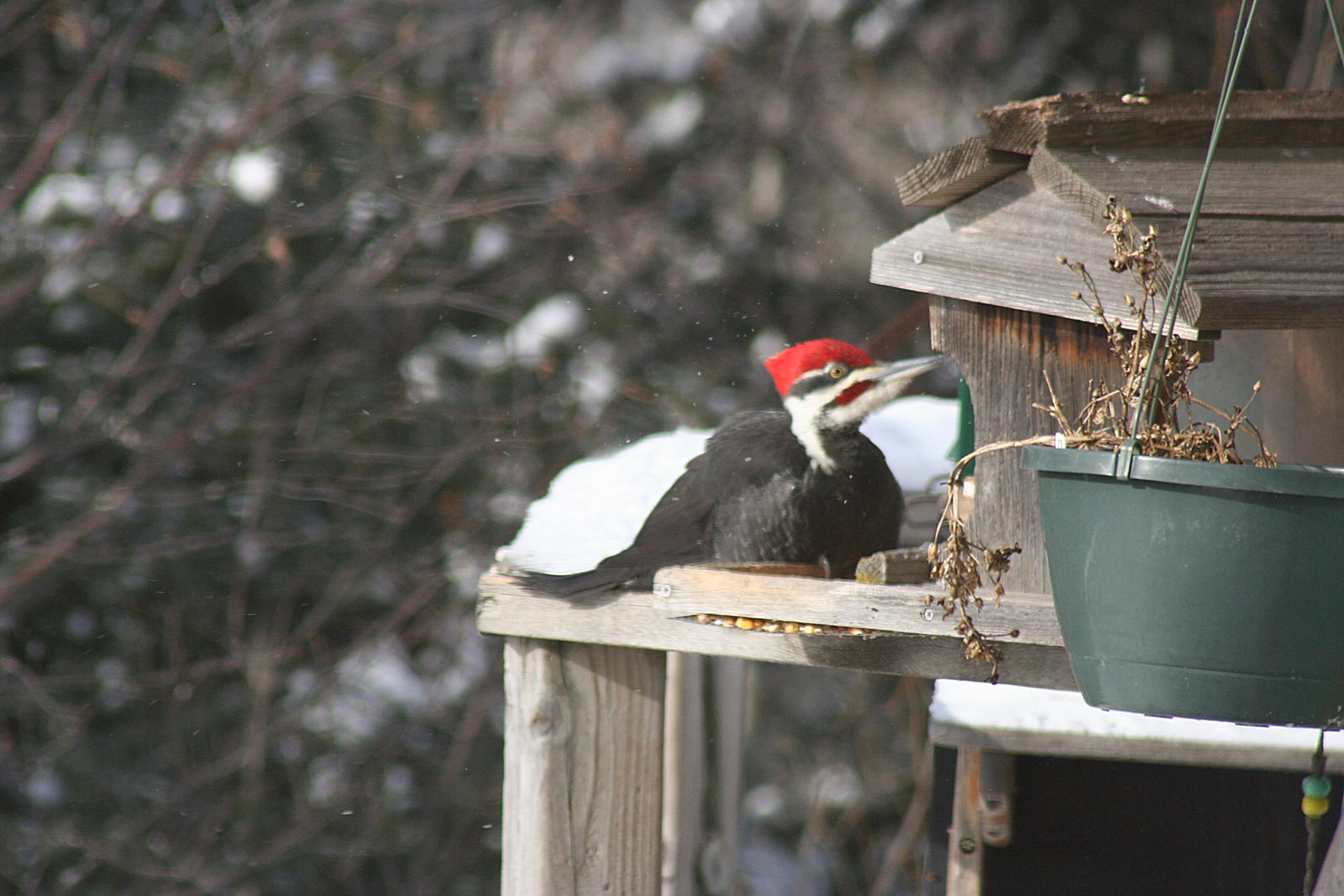 Here it is the second week in January and already I'm plotting and planning our new gardens. This year I'm moving the tomatoes to the sand garden. The sand garden is bigger, and we have had way too many tomatoes in the main garden — there's hardly room for anything else. We raise crops for seed, so we're very careful to plant so nothing crosses, and that involves intensive planning, let me tell you. But by planting time, it'll all be figured out … I hope! — Jackie