After a lot of hard work, Will now has the cows out on the Wolf forty, munching grass, clover, and seedling poplar trees with gusto. But to ensure they don't ever get into the North garden again, he and our hired young man, Blake, are re-doing the fence. They're adding more T-posts to support 16-foot welded stock panels we bought on Saturday. When they get done, there will be a 6-foot welded wire fence with a stock panel tight against it on the "cow" side of the fence. And a few feet out there will also be an electric wire. If they ever get in again, I'll add razor wire and machine gun turrets on the corners!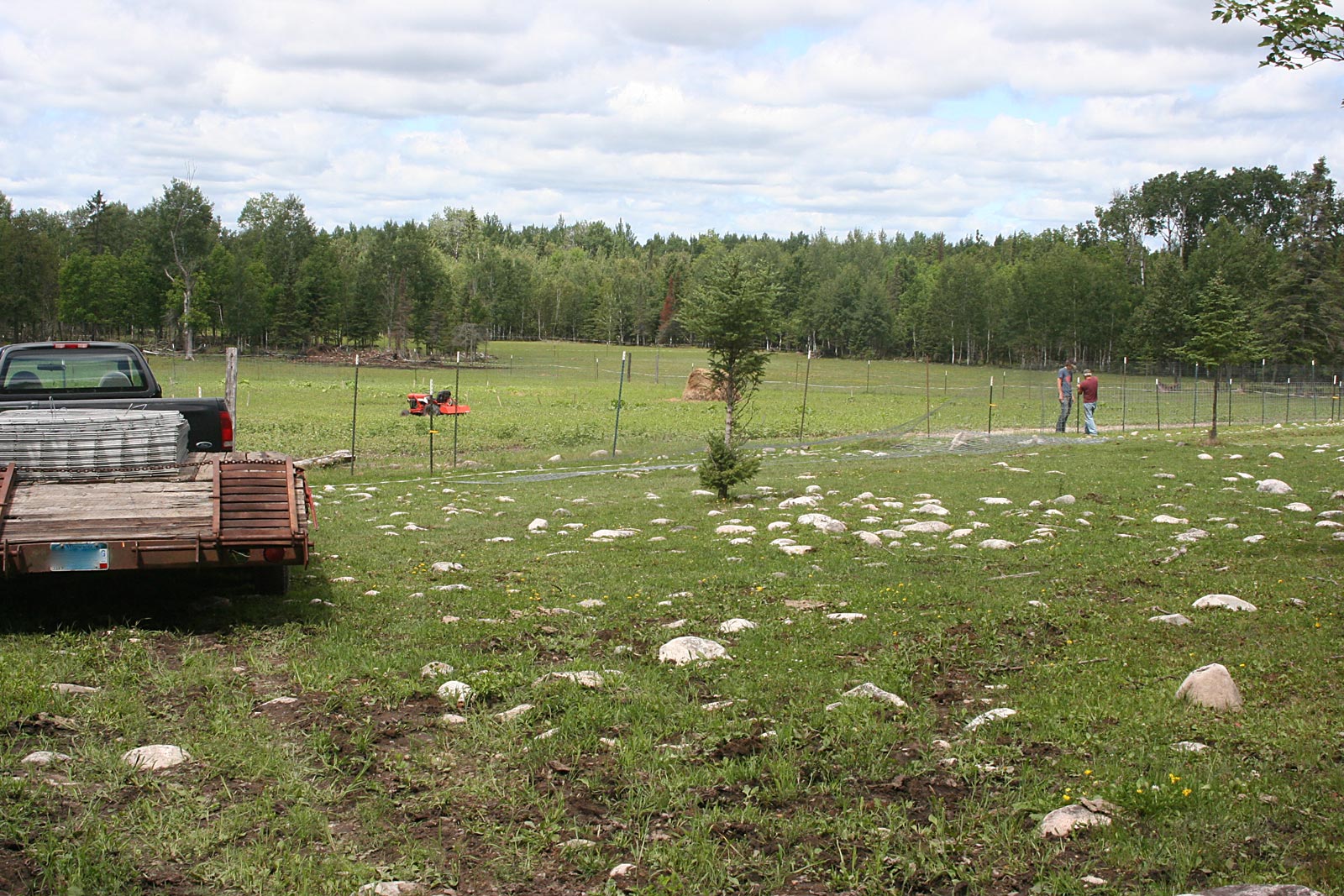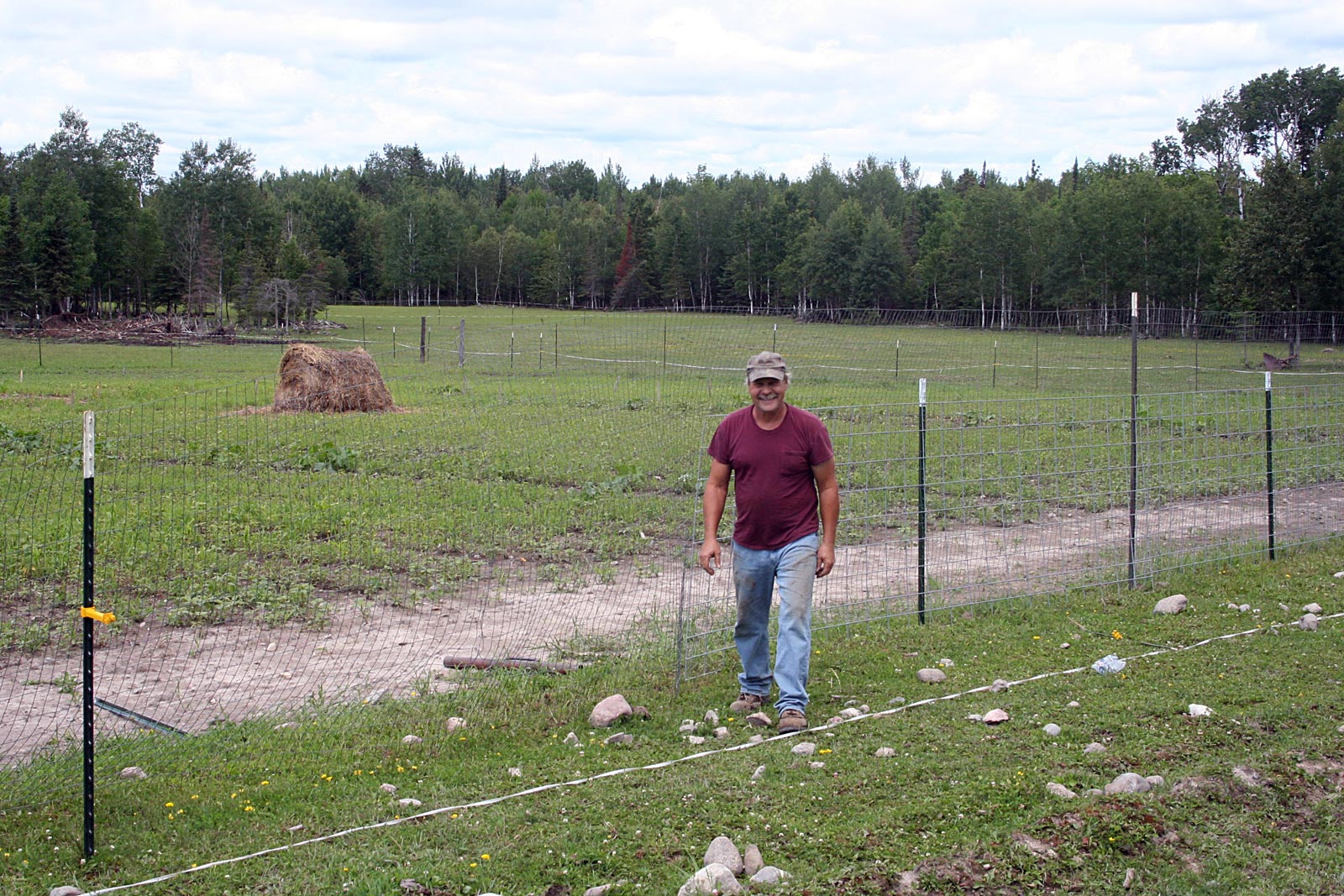 I did go in there and examine the cow-eaten corn. Actually, it looks like some stalks of each variety will survive. The tops are eaten off, but the stalks are continuing to grow. But my oh my, so are the weeds! The condenser for the Simplicity garden tractor should be here today, so hopefully I can cultivate like mad tomorrow. If it doesn't rain. There will be lots of hand weeding out there too.
I want to thank all of you who have sent donations through the Go Fund Me page (see previous blog) for Pete and Alisha to help keep them from losing their farm due to his back injury. A few of you have asked me for their address so folks could send a check or money right to them instead of doing the Go Fund Me transfer. So here it is: Alisha Timmerman and Pete Dudgeon, 11906 Cemetery Rd., Cranden, WI 54520. Again, thank you from the bottom of my heart, especially during these difficult times for thinking of fellow homesteaders who are struggling so hard.
The gardens and flower beds are really booming right now. I'll be canning Provider green beans next week and I can hardly wait. We have our first ripe tomato, a little guy but real tasty. It's a Forest Fire tomato and that variety pumps out small, red tomatoes all summer long; the short bush is just covered. So cute! The jackmanii clematis on the front fence is just gorgeous; I've never seen so many flowers on a vine in my life! And the huge daylily below it is vying for attention too.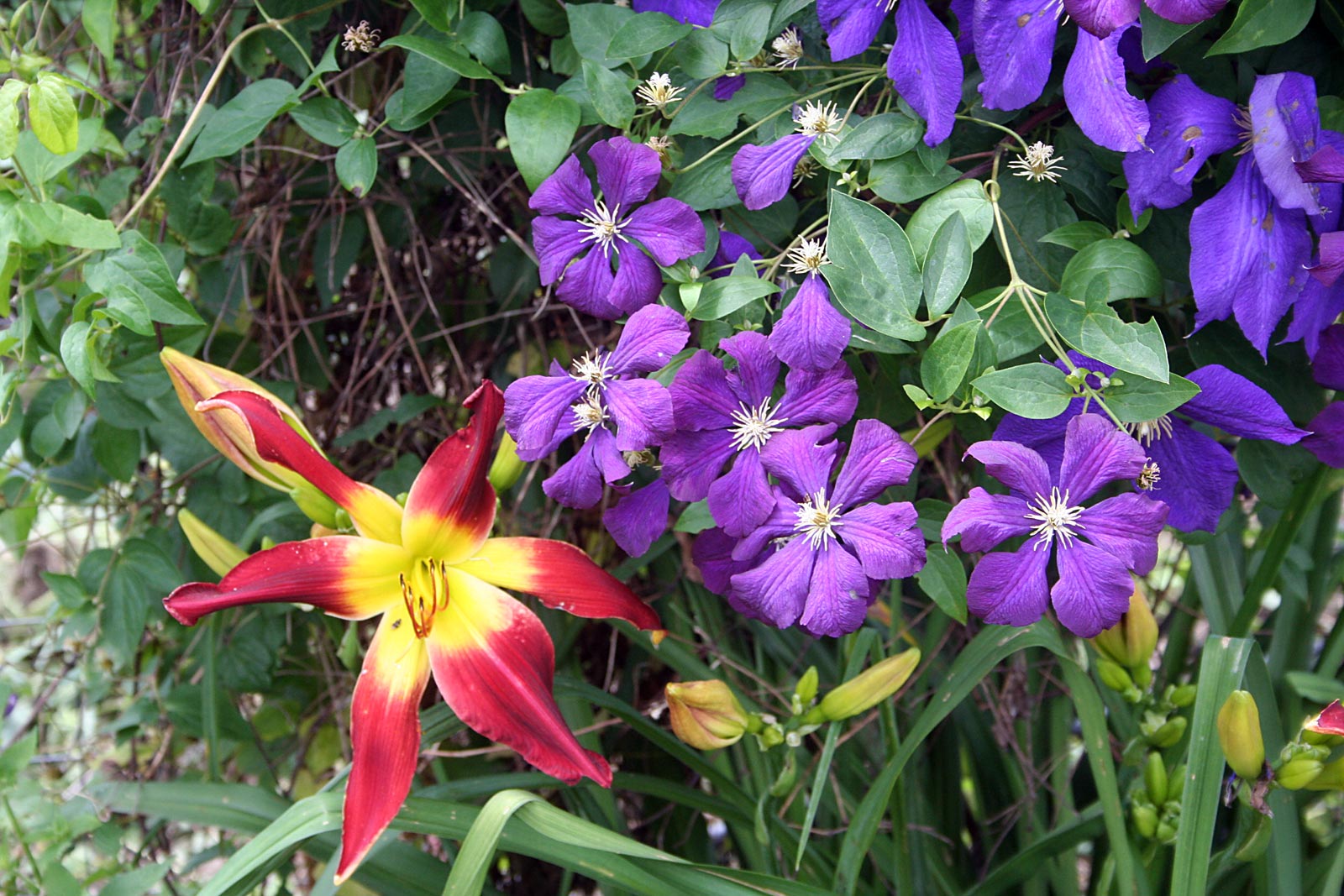 I thinned my carrots for the last time yesterday. They look so nice now — all thinned and mulched. I sure do hate that thinning though! Planting them with the Earthway planter really helps keep the seeds more evenly spaced so not so much thinning is necessary and I really appreciate that. (If you'd like more information on raising great carrots, check out my article How to grow great carrots in Issue 153 of BHM or the Twenty-Sixth Year Anthology) — Jackie