After such a rainy end to the drought, Will has finally been able to get hay cut and baled. On Friday, he, David, and Blake put about 150 square bales into the barn and brought another 100 home to be unloaded on Saturday. Will got antsy and went down in the evening and unloaded it himself. Unfortunately, Blake slept in so Will and David went to the field and picked up what was left out there. Will had also baled fifteen big round bales. Yesterday he went to a different farm and cut a big field, so with good weather forecast for a week, haying is going on nicely.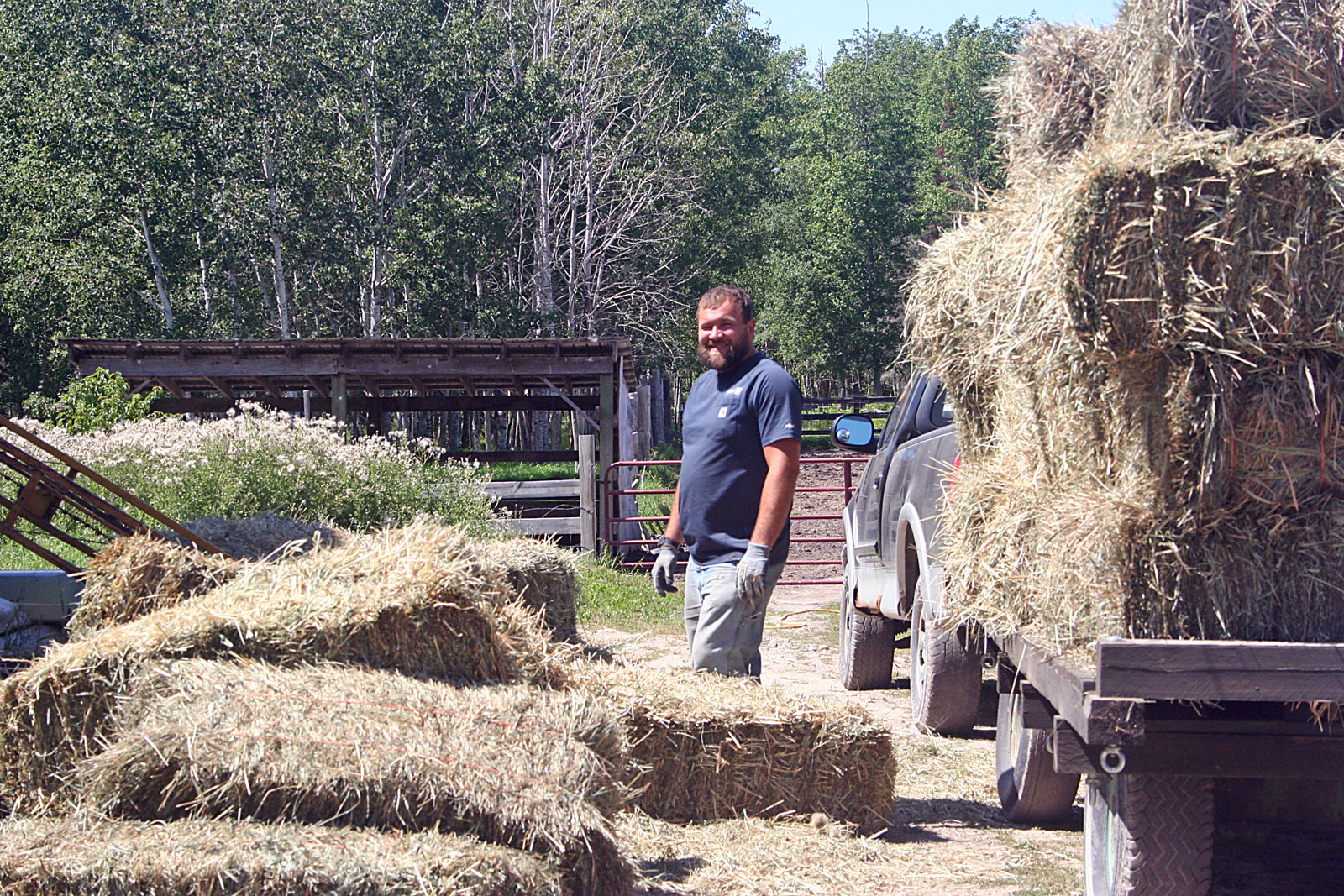 I picked up a box of nice, ripe Georgia peaches from a Youth For Christ group at the Lutheran church in Cook. Yep, they were expensive. But it is a good group and the peaches really called to me as I tried to drive by. You know, "Can me up!" So besides eating a few, I canned up the whole bunch. Yum. One note though; I'd been buying WalMart's Mainstay canning jars and lids as they're cheaper than Ball. But just this last week I've been having a lot of sealing failures! Like four out of a dozen. Both water bath and pressure canning. And I know it's not me. So, you might want to think about that the next time you buy jars or lids.
Another thing to watch out for is free, unordered seeds from China which have been arriving at many homes lately. Nobody knows what's in them (bioterrorism? Invasive species? or just seeds?) so it's strongly advised that folks do not open the packages and either dispose of them safely or send them to your state's ag department. What next? It may just be a scam, but I know I'm sure not opening those free seeds.
I'd like to thank all of you who have been sending cash, checks, and other help via Pete Dudgeon's GoFundMe page to help Pete and Alisha as they try to keep their farm out of foreclosure due to his accident. (See my previous post with the photo of his wrecked van.) I'm sure they are very touched by your generosity during these hard times. I sure hope we can help keep their homestead which they've worked so hard to improve.
I've been planting lots of flowers, both for their beauty and to attract Monarch butterflies. Included in those is a Butterfly Weed, which is a relative to Milkweed, which is a great food for Monarch caterpillars as well as a nectar source. Well yesterday, for the very first time, I found a monarch caterpillar happily munching on the Butterfly Weed's leaves! I sure did a happy dance, right there. And the day before, a Monarch butterfly was sipping on nectar from the same bush. I was thrilled as we have not had many Monarchs here for years and now we see quite a few. They're our flying flowers!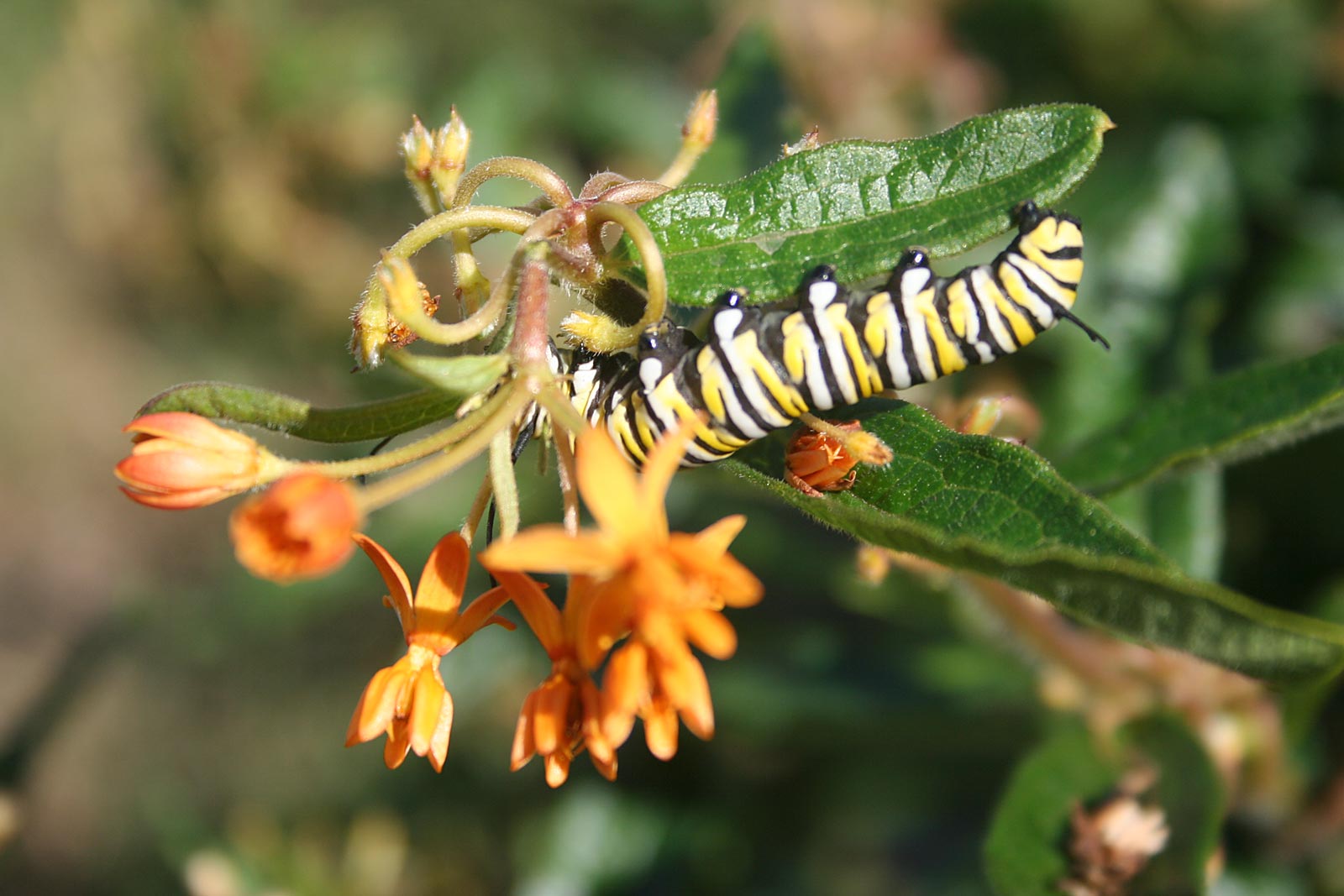 I got out Mom's old, well-loved old recipe book, a 1942 Woman's Home Companion Cookbook, checking out some of the recipes Mom used the most often, as told by speckled, worn, and taped up pages. As far back as I can remember, Mom turned to that book as she planned meals. (She was of the last, I think, generation who actually baked and cooked!) Hopefully some of us are following in her footsteps, guided by a wish to live more simply and eat better. I know that beat up old cookbook, with its re-done cover of contact paper sure brings back a lot of memories for me.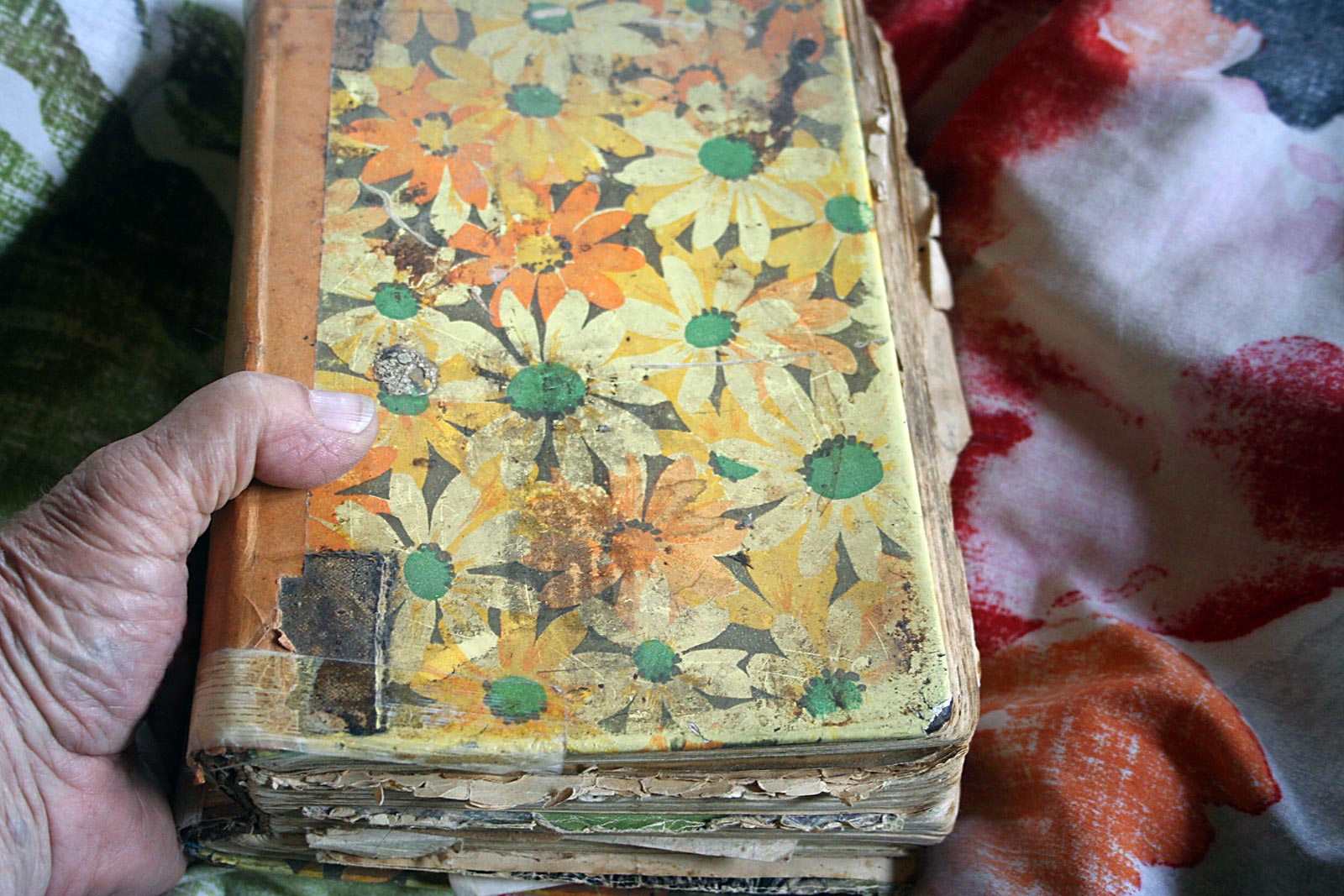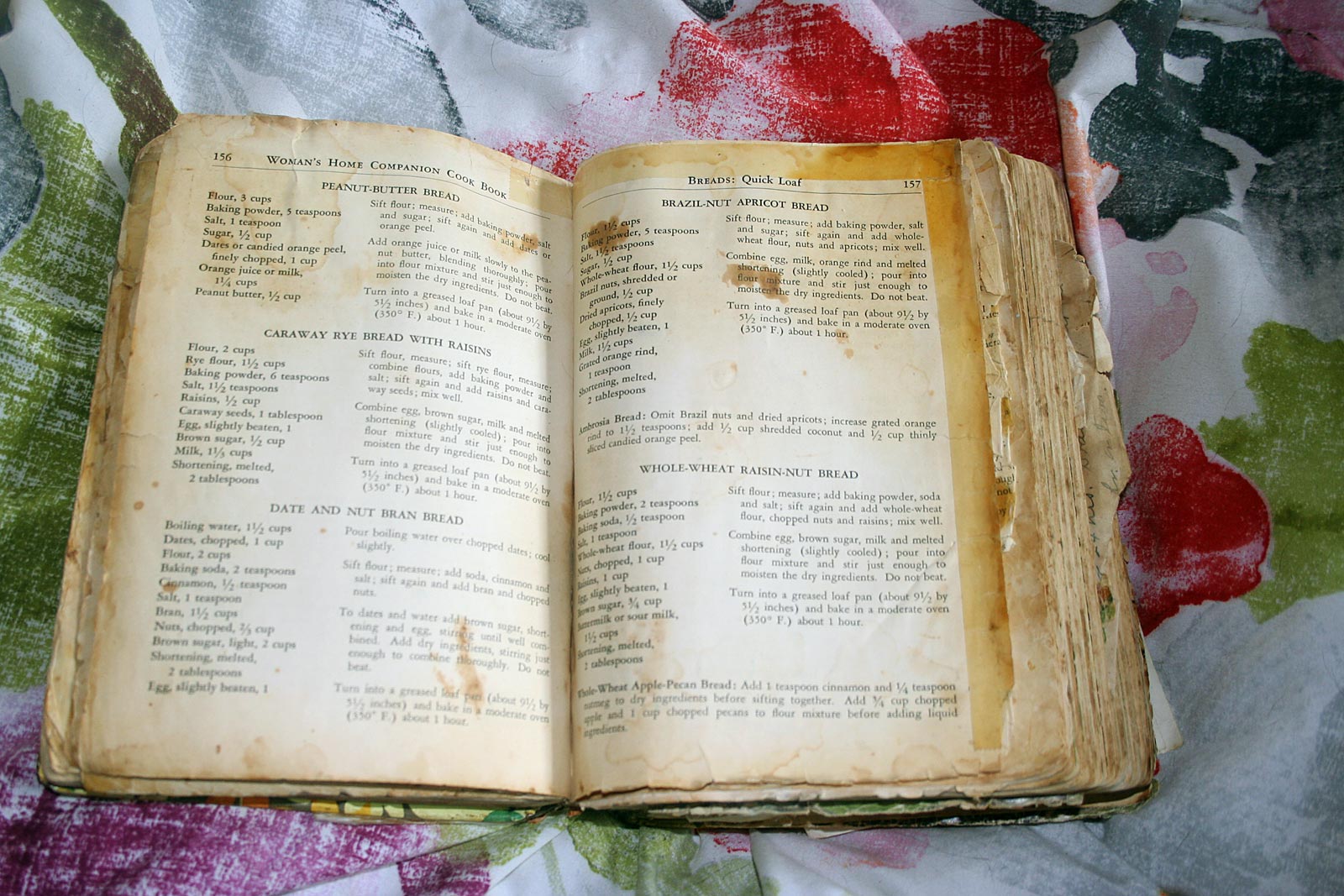 — Jackie