I've been cutting up and canning venison meals for days now, and I've still got more to go. Luckily, it's been below freezing, and the venison is storing well out on the front porch, in plastic bags. I did more stew meat in pints, then made another 14-quart batch of chili, and 7 more quarts plus 12 pints of spaghetti sauce plus five more pints of ground venison/beef mixed. I'll swear that venison is multiplying every time I turn my back. But that's real nice and the pantry shelves are filling up nicely and then some! Most times it's just Will and I at meal times, as David is staying with his girlfriend in Grand Rapids so as to be 37 miles closer to his new job, as well as helping her out around the place. So instead of canning up full quarts of some recipes, I canned 3/4 quart, leaving a larger headspace. I've done that with pizza sauce and others in the past and it works so well — no leftovers!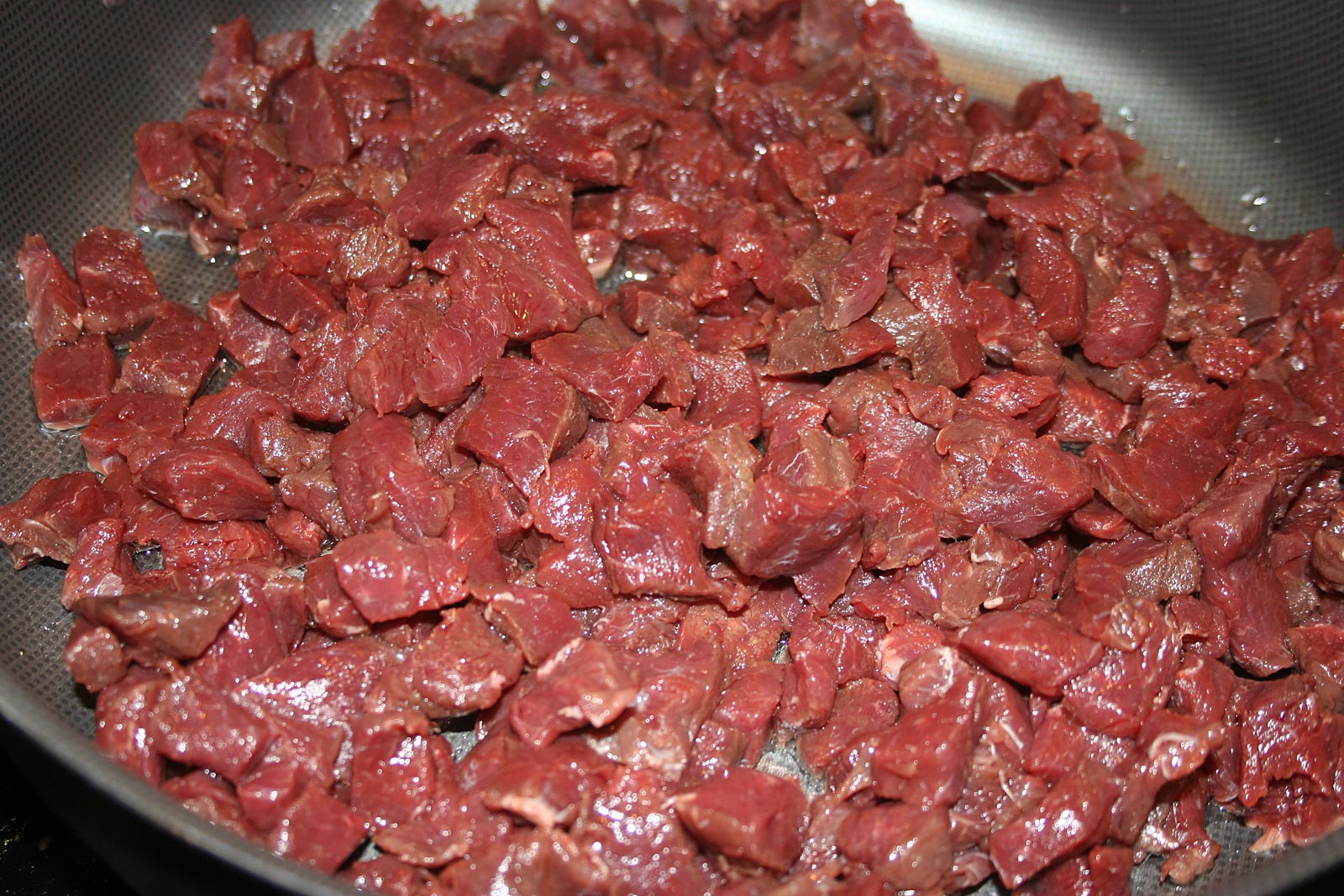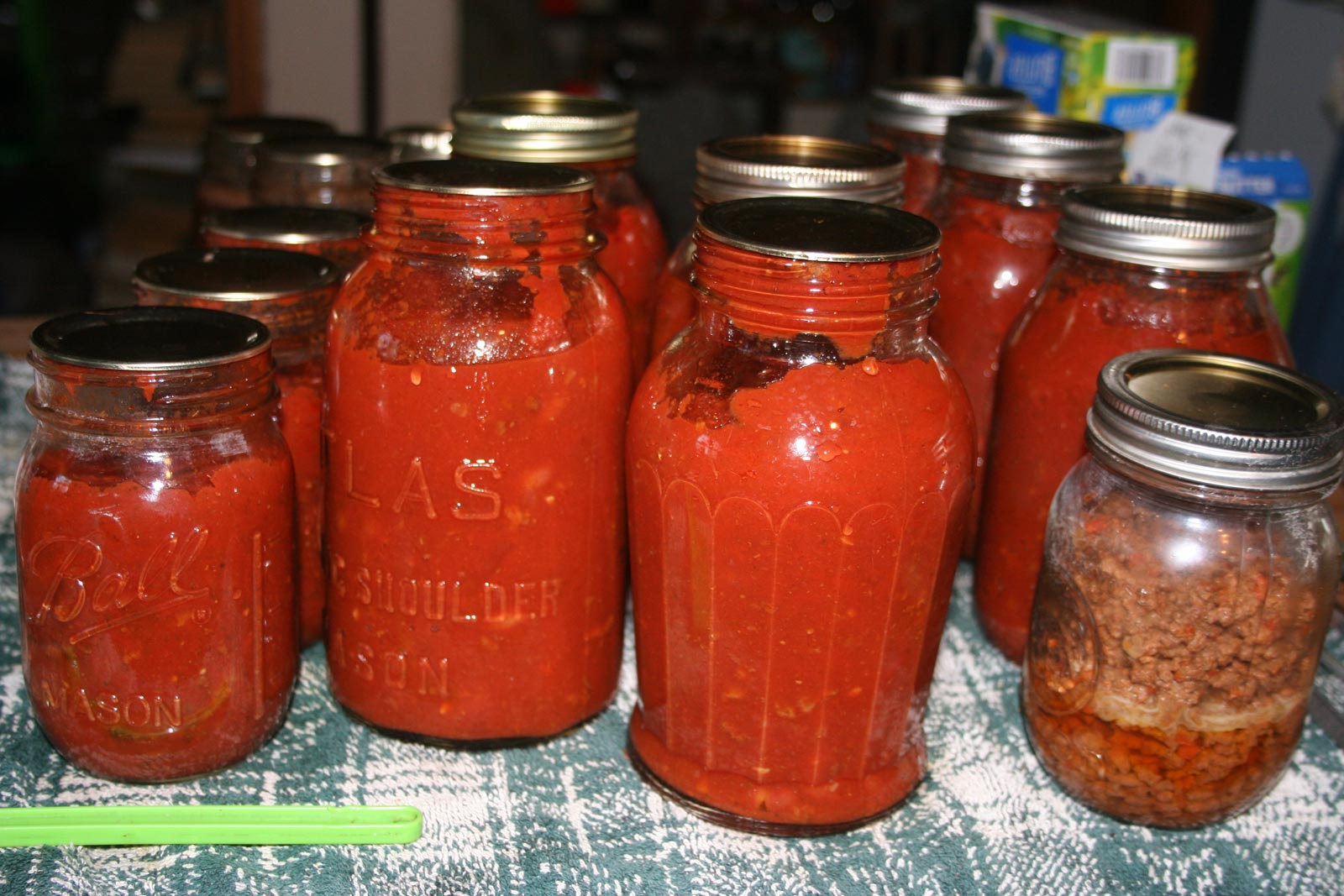 Meanwhile Will has been busy cutting up firewood before wet weather comes again. Once he gets a good bunch cut, I go out and split the pile and he tosses it into the truck. (No, I'm not that macho; I use a tractor-powered wood splitter.) Now we have the woodshed full, the outside rack full, and Will is working to fill the two old pig farrowing houses too. It's such a great feeling to have all that nice, dry, seasoned firewood indoors! Both of us have seen past times where we waded through deep snow to cut and haul not-so-nice firewood in as that's all we had. This is so much better.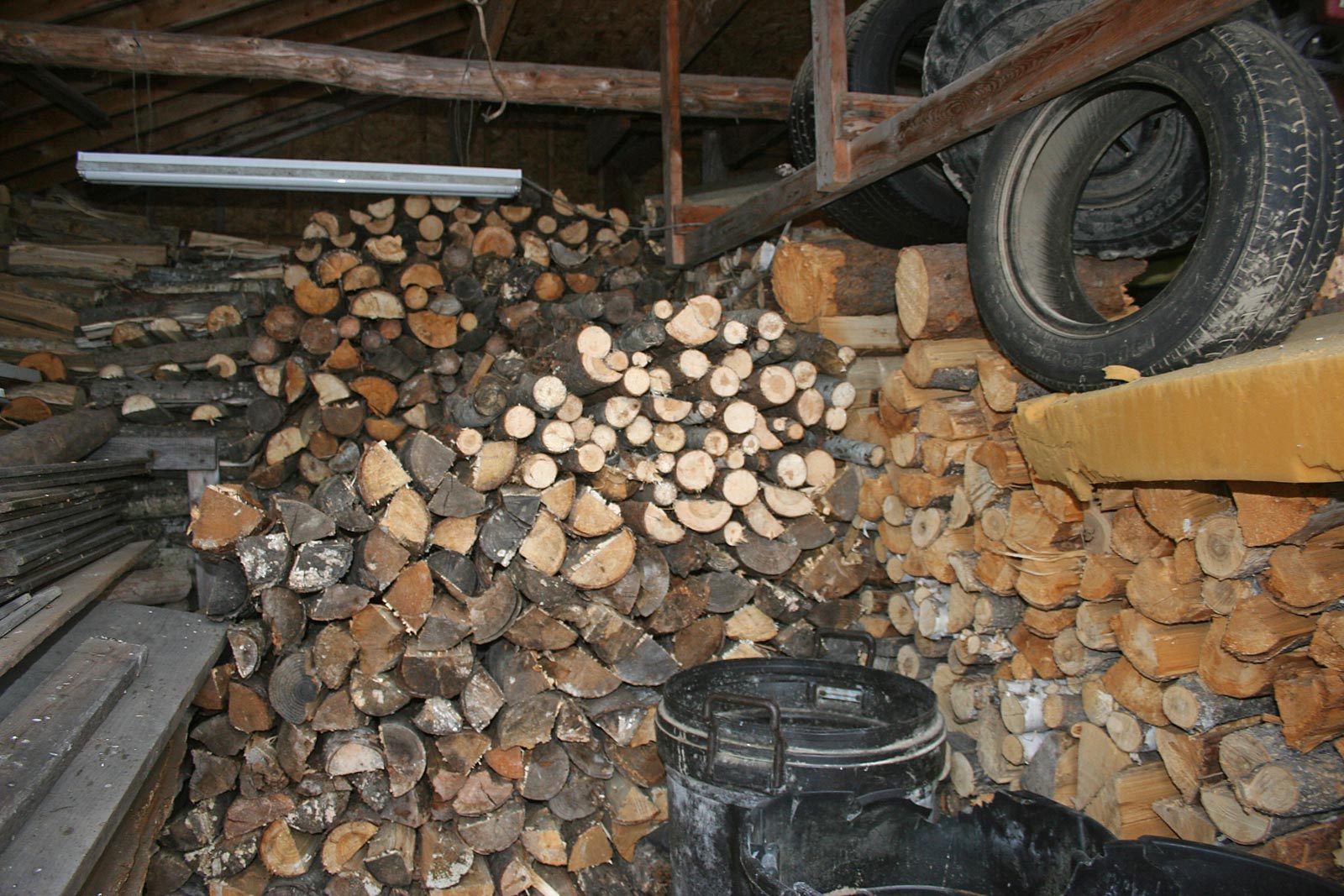 I took the turkey out of the freezer this morning to thaw. This year it's only going to be Will and I for Thanksgiving as we're going to be safe and not have the big family get-together we all love so much. It's sad but necessary as COVID is spreading out of control all across the country. I hate to see what the numbers will be following Christmas.
Oh, by the way, I've been asked to remind you all that if you have questions, not related to the blog conversation, please either click on the red "Ask Jackie" button next to the blog or e-mail jackie@backwoodshome.com, including your name, town/city and state. (Hey, it's job security for me!) Thanks! — Jackie