After Will installed our last, nine-panel solar array, I did the happy dance. Then I could run not only the household electric needs but also do the complete laundry, including the wringer washer and propane dryer at once! The batteries in the basement stayed charged up nicely. But then winter came with its short days and low-in-the-sky sun. And this winter, we've had blessed few sunny days! So even though the winter's been mild (so far!) we've had to run the generator far too much to suit us. After all, having to run a generator and buying gas is not being self-reliant. So, when Will saw pallet loads of new military grade 315 watt solar panels for sale on Craigslist for only $95 per panel, he quickly contacted David and our friend Mike (Dara's husband), who both need more panels for their own systems too.
Yesterday, while I was busily filling a multitude of seed orders, Will and Mike drove the truck down to pick up a pallet load of 25 solar panels. Come spring, Will is going to be busy installing another array of panels for us. And those panels will let us run nearly completely by solar power, summer and winter! I can't wait.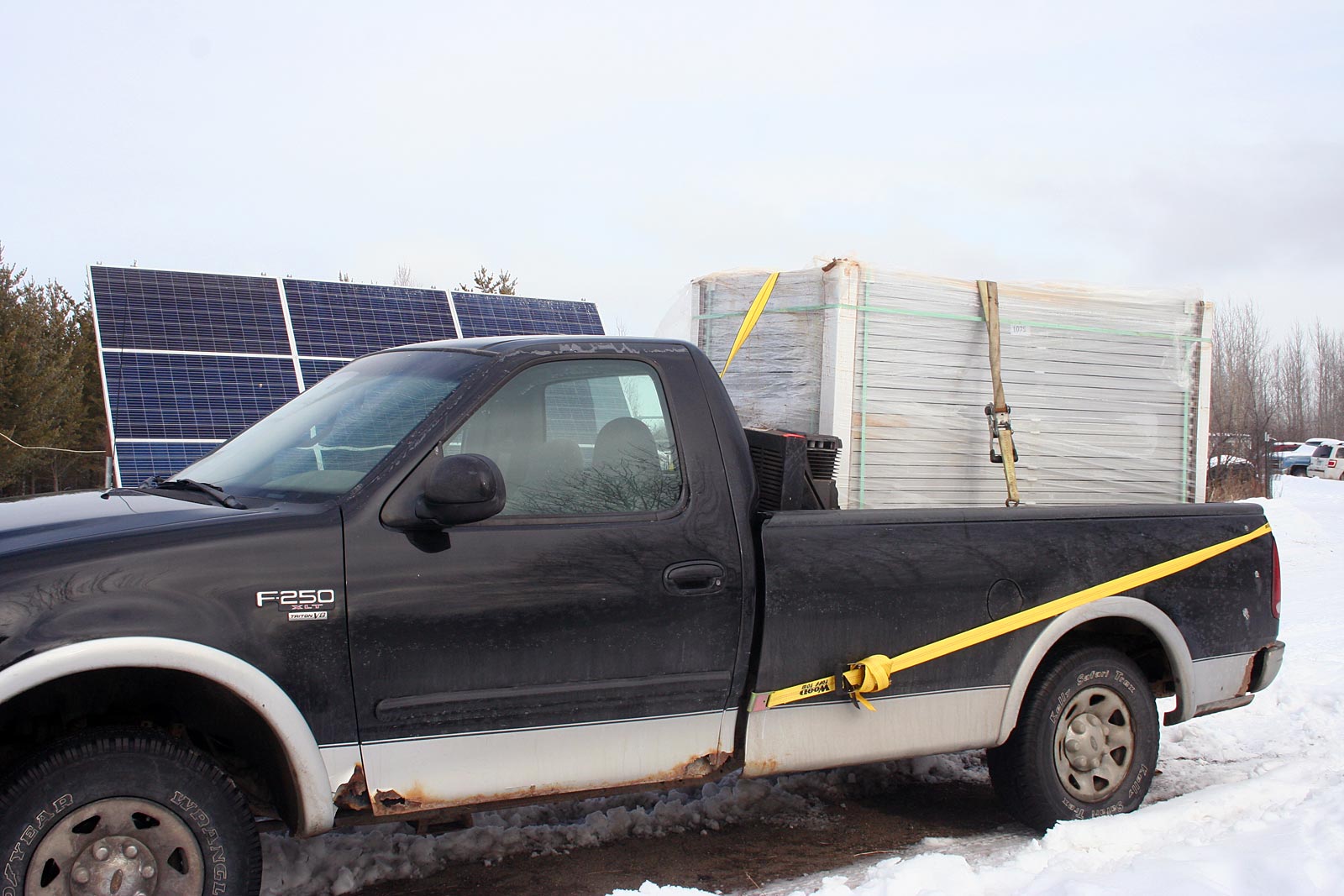 I am really enjoying the Runner ducks we have now. I got six for David then Alisha brought her bunch here when she was moving from Wisconsin. So we have a little flock. They look like running bowling pins when they tear up the hill in the morning to eat their grain! I always laugh at them as they're so happy, trying to fly and run at the same time after I turn them loose from their house in the morning.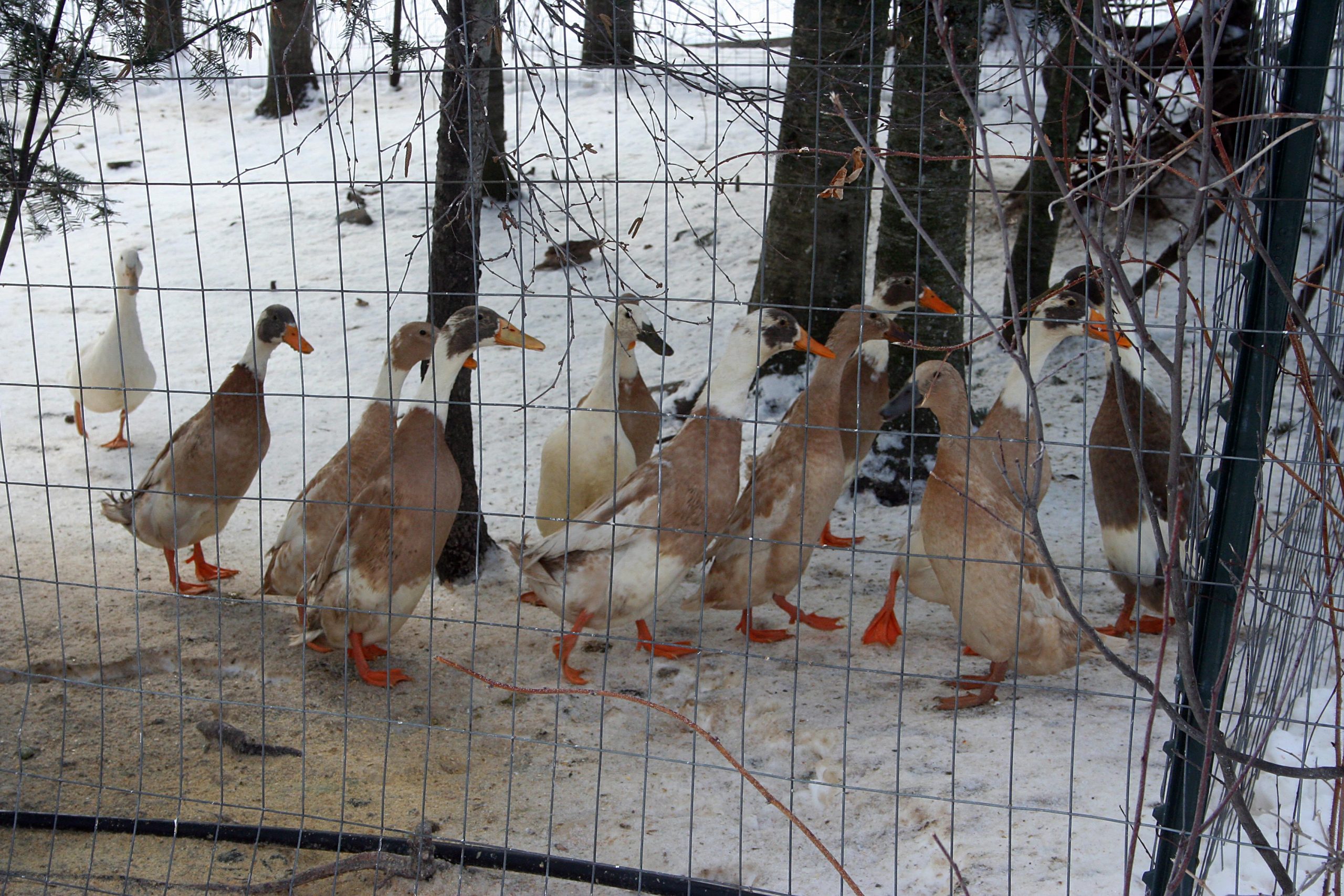 Like everyone else, I've been getting lots of seed catalogs and enjoy looking through them at all those color pictures. (I wish we could have color pictures in our catalog too, but we can't afford that and still keep our prices low.) But I've got the itch and have picked up a few new varieties from often-obscure sources to try in our own gardens this year. Our oldest son, Bill, is putting the Simplicity garden tractor (with attached tiller and a snow blower) into perfect working order as one of my Christmas presents. We're planning the gardens so as to allow cultivating between the rows with it. So, bad knee or not, I can still keep those gardens pretty weed free. I'm so tickled! I even found a place where we can buy replacement tines for it as they are a bit worn from years of use.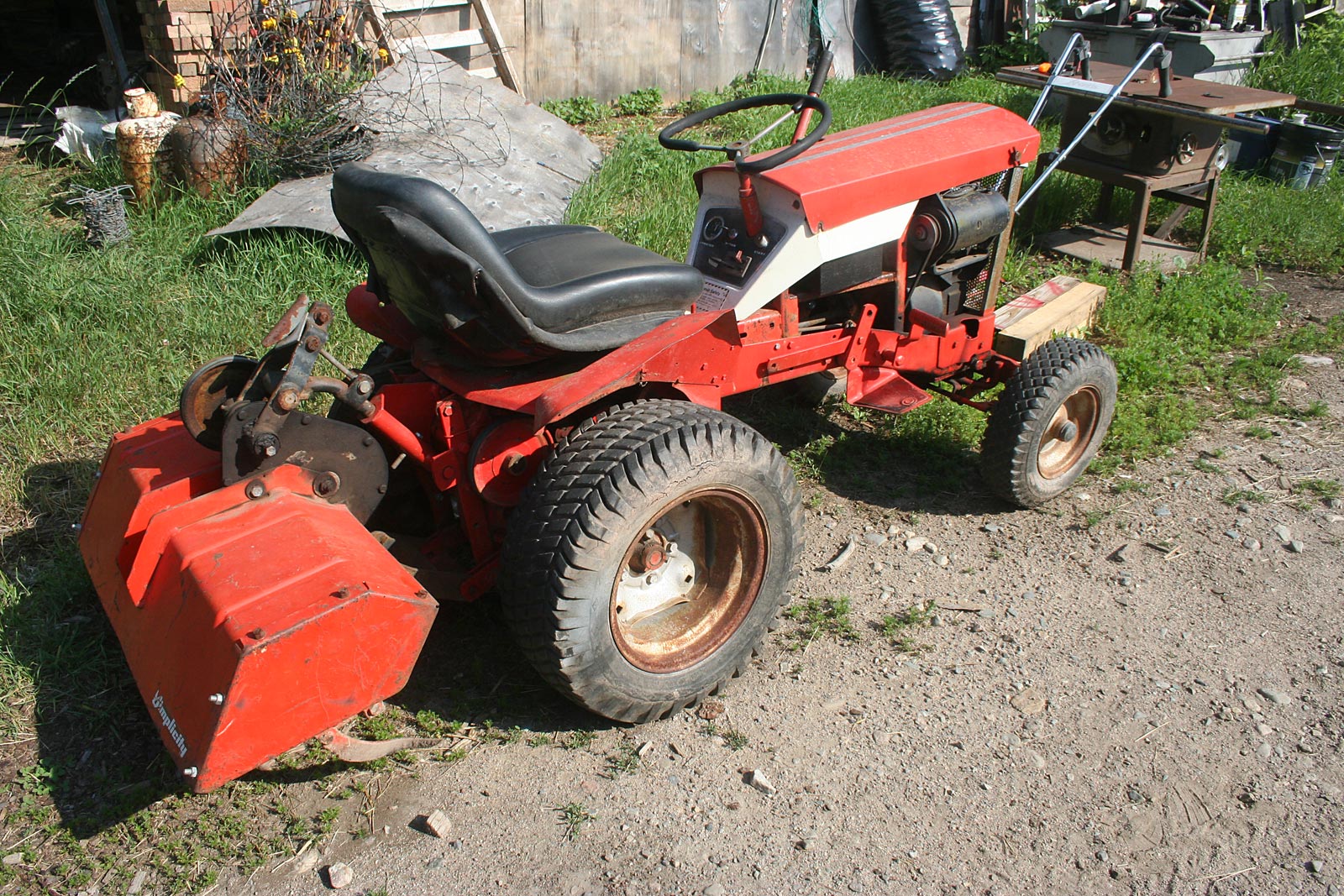 Only a homesteader could be doing a happy dance about getting a forty-year-old garden tractor back into working shape! — Jackie